ffd_listing_title
South of France, family property at the gates of Montpellier in a 3ha-park
ffd_unique_id
ffd_mls_id
ffd_salesforce_id
a0E6g00000BG6cREAT
ffd_address_pb
Montpellier
address
Montpellier
baths
0
beds
13
ffd_city_pb
Montpellier
ffd_colistingagent_pb
ffd_colistingagentemail_pb
ffd_colistingagentmlsid
ffd_colistingagentname
ffd_colistingofficemlsid
ffd_colistingofficename_pb
ffd_country_pb
France
ffd_createddate
2023-05-09T09:00:15.000+0000
about

This magnificent and well-maintained estate is located in a dominant position just a few steps from Montpellier in the heart of a sumptuous Mediterranean environment with century-old trees and offers a unique living environment.

As soon as you enter the gate, you are struck by the beauty and elegance of the place. A delightful path winds its way to the property. The park, the pool and its poolhouse, the tennis court.

ffd_displayaddress
floor
ffd_halfbathrooms_pb
0
ffd_hide_address_on_site
ffd_key_words
Montpellier;France;Montpellier, Languedoc-Roussillon;Languedoc Roussillon;FX
ffd_lastmodifieddate
2023-05-22T15:57:43.000+0000
lat
43.83
ffd_listofficemlsid
ffd_listofficename
ffd_listingagent_pb
0036g00001jKyKXAA0
ffd_listing_agent_email
ffd_listing_agent_firstname
ffd_listing_agent_lastname
ffd_listingagentmlsid
ffd_listingagentname
ffd_listing_agent_website
www.groupe-mercure.fr
price
2462994
ffd_listingtype
Sale
location
Montpellier, Languedoc-Roussillon, France
lng
2.26678
sq_feet
30000
ffd_non_member_paid
ffd_other_currency_amount
2295000
ffd_other_currency_type
EUR
ffd_ownerid
0056g0000077w67AAA
ffd_pool_pb
ffd_price_upon_request
building_type
Single Family
ffd_id
a0E6g00000BG6cREAT
ffd_totalarea_pb
560
ffd_solddate
ffd_soldprice
ffd_state_pb
Languedoc-Roussillon
ffd_status
Active
ffd_threequarterbathrooms
0
ffd_unit_of_measure
Meters
ffd_brokerage_id
0016g000013kY9lAAE
year_built
1978
ffd_postalcode_pb
34000
pba__WebsiteId__c
358643
pba__Listing_Website__c
https://www.forbesglobalproperties.com/listings/south-of-france-family-property-at-the-gates-of-montpellier-in-a-3ha-park
Site_Post_Id__c
358643
ffd_media
a:33:{i:0;s:97:"https://media.apimo.pro/picture/82451/82450160/7186066566446319ff11e39.30127396_3000.webp-big.jpg";i:1;s:97:"https://media.apimo.pro/picture/82451/82450160/850156618644631c4e631f1.69428616_3000.webp-big.jpg";i:2;s:98:"https://media.apimo.pro/picture/82451/82450160/1841768820644630d4082736.67111128_3000.webp-big.jpg";i:3;s:98:"https://media.apimo.pro/picture/82451/82450160/1788292191644630a8d2d4e7.34874954_3000.webp-big.jpg";i:4;s:98:"https://media.apimo.pro/picture/82451/82450160/1440162257644630cb0b4303.01218101_3000.webp-big.jpg";i:5;s:97:"https://media.apimo.pro/picture/82451/82450160/96432884364463166cfd2e8.46697548_3000.webp-big.jpg";i:6;s:98:"https://media.apimo.pro/picture/82451/82450160/10258129056446313fe7c6c7.16189618_3000.webp-big.jpg";i:7;s:98:"https://media.apimo.pro/picture/82451/82450160/14648973546446312b376cf6.31784680_3000.webp-big.jpg";i:8;s:98:"https://media.apimo.pro/picture/82451/82450160/20304843026446311e578e39.70118317_3000.webp-big.jpg";i:9;s:97:"https://media.apimo.pro/picture/82451/82450160/28968439364463124954385.30793356_3000.webp-big.jpg";i:10;s:97:"https://media.apimo.pro/picture/82451/82450160/56338426164463184c99755.86528707_3000.webp-big.jpg";i:11;s:98:"https://media.apimo.pro/picture/82451/82450160/17037596896446318d57a236.95276664_3000.webp-big.jpg";i:12;s:98:"https://media.apimo.pro/picture/82451/82450160/1505850666644631bc03dd08.63338481_3000.webp-big.jpg";i:13;s:98:"https://media.apimo.pro/picture/82451/82450160/2033525494644631e5ea7f38.51123391_3000.webp-big.jpg";i:14;s:98:"https://media.apimo.pro/picture/82451/82450160/1979804211644631ff8a8598.18212542_3000.webp-big.jpg";i:15;s:97:"https://media.apimo.pro/picture/82451/82450160/57186169064463207844f68.89265727_3000.webp-big.jpg";i:16;s:98:"https://media.apimo.pro/picture/82451/82450160/12599210566446320fa0f278.20360588_3000.webp-big.jpg";i:17;s:97:"https://media.apimo.pro/picture/82451/82450160/1568227186446321f4be9b3.57504991_3000.webp-big.jpg";i:18;s:98:"https://media.apimo.pro/picture/82451/82450160/195564311764463239136f35.27034507_3000.webp-big.jpg";i:19;s:98:"https://media.apimo.pro/picture/82451/82450160/17079193606446327a03f313.39172197_3000.webp-big.jpg";i:20;s:98:"https://media.apimo.pro/picture/82451/82450160/15589795646446328cbe2031.03354276_3000.webp-big.jpg";i:21;s:98:"https://media.apimo.pro/picture/82451/82450160/1693464651644632a6c44d31.90928080_3000.webp-big.jpg";i:22;s:98:"https://media.apimo.pro/picture/82451/82450160/1460718864644632b571fad9.40525576_3000.webp-big.jpg";i:23;s:98:"https://media.apimo.pro/picture/82451/82450160/1019433104644632d1e91327.38744906_3000.webp-big.jpg";i:24;s:98:"https://media.apimo.pro/picture/82451/82450160/1453719006644632df33c044.56662711_3000.webp-big.jpg";i:25;s:97:"https://media.apimo.pro/picture/82451/82450160/343767898644632e497b130.19854942_3000.webp-big.jpg";i:26;s:98:"https://media.apimo.pro/picture/82451/82450160/1195701244644633237b1c58.77720729_3000.webp-big.jpg";i:27;s:98:"https://media.apimo.pro/picture/82451/82450160/20907311816446331de21876.93415047_3000.webp-big.jpg";i:28;s:98:"https://media.apimo.pro/picture/82451/82450160/1652924622644632ebf15ce9.80910986_3000.webp-big.jpg";i:29;s:98:"https://media.apimo.pro/picture/82451/82450160/1835612052644632f29dbb92.82759727_3000.webp-big.jpg";i:30;s:98:"https://media.apimo.pro/picture/82451/82450160/105982646864463316afbb30.67836165_3000.webp-big.jpg";i:31;s:98:"https://media.apimo.pro/picture/82451/82450160/1343947928644633930974b1.97771848_3000.webp-big.jpg";i:32;s:98:"https://media.apimo.pro/picture/82451/82450160/10156929356446336b9ebd78.13365431_3000.webp-big.jpg";}
_thumbnail_id
358644
ffd_featured_image
https://media.apimo.pro/picture/82451/82450160/7186066566446319ff11e39.30127396_3000.webp-big.jpg
agents
a:1:{i:0;s:6:"158438";}
_wp_old_date
2023-05-10
ffd_record_is_deleted
_wp_old_slug
south-of-france-exceptional-family-property-at-the-gates-of-montpellier-in-a-3h
featured_images
358644
listing_images
a:33:{i:0;s:6:"358644";i:1;s:6:"358645";i:2;s:6:"358646";i:3;s:6:"358647";i:4;s:6:"358648";i:5;s:6:"358649";i:6;s:6:"358650";i:7;s:6:"358651";i:8;s:6:"358652";i:9;s:6:"358653";i:10;s:6:"358654";i:11;s:6:"358655";i:12;s:6:"358656";i:13;s:6:"358657";i:14;s:6:"358658";i:15;s:6:"358659";i:16;s:6:"358660";i:17;s:6:"358661";i:18;s:6:"358662";i:19;s:6:"358663";i:20;s:6:"358664";i:21;s:6:"358665";i:22;s:6:"358666";i:23;s:6:"358667";i:24;s:6:"358668";i:25;s:6:"358669";i:26;s:6:"358670";i:27;s:6:"358671";i:28;s:6:"358672";i:29;s:6:"358673";i:30;s:6:"358674";i:31;s:6:"358675";i:32;s:6:"358676";}
api_external_id
82450160
_sbi_oembed_done_checking
1
post_member_id
7560
post_agent_id
158438
no_api_update
1
South of France, family property at the gates of Montpellier in a 3ha-park
EUR 2,295,000
(US $2,462,994)
Montpellier
Montpellier, Languedoc-Roussillon, France
Status: Active
This magnificent and well-maintained estate is located in a dominant position just a few steps from Montpellier in the heart of a sumptuous Mediterranean environment with century-old trees and offers a unique living environment.
As soon as you enter the gate, you are struck by the beauty and elegance of the place. A delightful path winds its way to the property. The park, the pool and its poolhouse, the tennis court.
Properties You Might Also Like
EUR 1,790,000
(US $1,921,028)
Albi, Midi-Pyrénées, France
South of France – 19th century Chateau with outbuildings and pool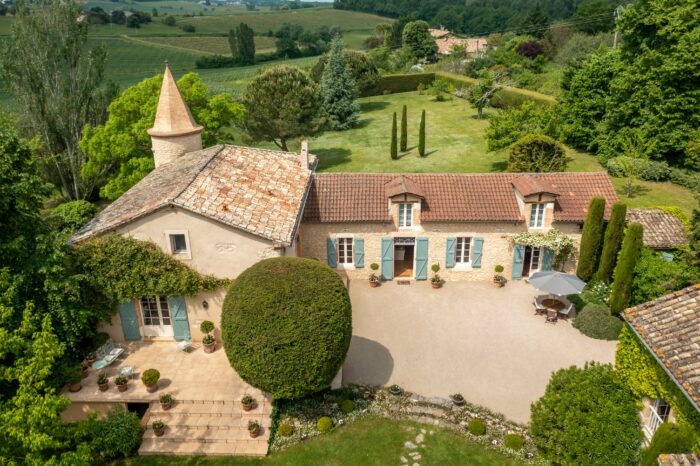 EUR 1,290,000
(US $1,384,428)
South of France, elegant 19th century manor house
This unique 13 Bedroom home is a prime example of the luxury real estate available in Montpellier, Languedoc-Roussillon. You can visit our Languedoc-Roussillon search pages for more luxury real estate choices in Montpellier.