ffd_listing_title
South Kauai Estate
ffd_unique_id
ffd_mls_id
ffd_salesforce_id
a0E6g000007YF6oEAG
ffd_address_pb
1134 Pu'u Road
address
1134 Pu'u Road
baths
2.5
beds
3
ffd_city_pb
Kalaheo
ffd_colistingagent_pb
ffd_colistingagentemail_pb
ffd_colistingagentmlsid
ffd_colistingagentname
ffd_colistingofficemlsid
ffd_colistingofficename_pb
ffd_country_pb
United States
ffd_createddate
2021-11-15T18:34:39.000+0000
about
Nestled on nearly 2 acres next to Kukuiolono Park & Golf Course, the 1134 Pu'u Road Estate with its sit down, through and through South Kauai coastline, blue ocean and green mountain views, awaits the buyer.

This well-designed island home has been occupied and maintained by the original owners since inception, and features 3,780 sqft of indoor-outdoor living. Appointed with antiques such as hand carved mahagony transoms, chandeliers, and period pieces from Victorian through Art Deco eras, and spiced with generous Oriental influence, this is one of Kauai's must-see properties.

The 1134 Pu'u Road Estate offers an expansive lawn, exquisite landscaping, infrastructure which drains rain runoff away from the home, and the natural cooling of ocean trade winds. The home's oeanview lanai is truly a world of zen for your morning coffee or evening libation. Looking east to view the ocean sunrises and looking west to view the ocean sunsets, this one of a kind property offers panoramic views from Poipu to Port Allen and Ni'ihau.

The size of the parcel and location of the home offers incredible improvement options such as a swimming pool, a spa, or a party pavilion.

The well-built two-story home's many features include:

10 ft Ceilings
Bamboo Flooring
Living and Dining area
Kitchen and Family area
Propane Cooktop and Wall Oven, Granite Countertop
Three Bedrooms and Office area
Attached Two-Car Garage
Wrap Around Lanai
Windows and Doors manufactured by Coastal Windows, Honolulu
Fiber Cement Siding manufactured by James Hardie
Self-Sealing Neoprene liner under Composition Shingles
Photovoltaic System with transferable net metering
Solar Hot Water System

Once part of the McBryde Estate, this property is one of the Two-Unit Condominium Propety Regime (CPR). A substantial custom home was built on the 3-ac second Unit.

Do yourself a favor and do not miss viewing a slice of heaven today!
ffd_displayaddress
floor
ffd_halfbathrooms_pb
ffd_hide_address_on_site
ffd_key_words
Kalaheo; Kalaheo, HI; USA; Hawaii
ffd_lastmodifieddate
2023-01-13T02:05:54.000+0000
lat
21.90762
ffd_listofficemlsid
ffd_listofficename
ffd_listingagent_pb
0036g00000w3gwYAAQ
ffd_listing_agent_email
ffd_listing_agent_firstname
ffd_listing_agent_lastname
ffd_listingagentmlsid
ffd_listingagentname
ffd_listing_agent_website
https://www.hawaiilife.com/listings/1134-pu-u-rd-kalaheo-hi-96741
price
2700000
ffd_listingtype
Sale
location
Kalaheo, Hawaii, United States
lng
-159.52549
sq_feet
ffd_non_member_paid
ffd_other_currency_amount
ffd_other_currency_type
ffd_ownerid
0056g000005rnbKAAQ
ffd_pool_pb
ffd_price_upon_request
building_type
Single Family
ffd_id
a0E6g000007YF6oEAG
ffd_totalarea_pb
2480
ffd_solddate
ffd_soldprice
ffd_state_pb
Hawaii
ffd_status
Active
ffd_unit_of_measure
Square Feet
ffd_brokerage_id
0016g00001AMa0bAAD
year_built
2007
ffd_postalcode_pb
pba__WebsiteId__c
153368
pba__Listing_Website__c
https://www.forbesglobalproperties.com/listings/south-kauai-estate
Site_Post_Id__c
153368
ffd_media
a:20:{i:0;s:97:"https://s3.amazonaws.com/propertybase-clients/00D6g000007OY6LEAW/a0O6g000007RjHG/ft1om482k/01.jpg";i:1;s:97:"https://s3.amazonaws.com/propertybase-clients/00D6g000007OY6LEAW/a0O6g000007RjHG/dyx0ljdcs/02.jpg";i:2;s:97:"https://s3.amazonaws.com/propertybase-clients/00D6g000007OY6LEAW/a0O6g000007RjHG/gz7upvr4f/03.jpg";i:3;s:97:"https://s3.amazonaws.com/propertybase-clients/00D6g000007OY6LEAW/a0O6g000007RjHG/mr3rnjkhb/04.jpg";i:4;s:97:"https://s3.amazonaws.com/propertybase-clients/00D6g000007OY6LEAW/a0O6g000007RjHG/r3e1dii29/05.jpg";i:5;s:97:"https://s3.amazonaws.com/propertybase-clients/00D6g000007OY6LEAW/a0O6g000007RjHG/7bk448xul/06.jpg";i:6;s:97:"https://s3.amazonaws.com/propertybase-clients/00D6g000007OY6LEAW/a0O6g000007RjHG/oi2ymvlr8/07.jpg";i:7;s:97:"https://s3.amazonaws.com/propertybase-clients/00D6g000007OY6LEAW/a0O6g000007RjHG/wt8gxo6af/08.jpg";i:8;s:97:"https://s3.amazonaws.com/propertybase-clients/00D6g000007OY6LEAW/a0O6g000007RjHG/pgucd4mdz/09.jpg";i:9;s:97:"https://s3.amazonaws.com/propertybase-clients/00D6g000007OY6LEAW/a0O6g000007RjHG/7bib24xkr/10.jpg";i:10;s:97:"https://s3.amazonaws.com/propertybase-clients/00D6g000007OY6LEAW/a0O6g000007RjHG/thu4s3bo0/11.jpg";i:11;s:97:"https://s3.amazonaws.com/propertybase-clients/00D6g000007OY6LEAW/a0O6g000007RjHG/npg6dddtp/12.jpg";i:12;s:97:"https://s3.amazonaws.com/propertybase-clients/00D6g000007OY6LEAW/a0O6g000007RjHG/dyfyutw07/13.jpg";i:13;s:97:"https://s3.amazonaws.com/propertybase-clients/00D6g000007OY6LEAW/a0O6g000007RjHG/3v5cre0gx/14.jpg";i:14;s:97:"https://s3.amazonaws.com/propertybase-clients/00D6g000007OY6LEAW/a0O6g000007RjHG/l2alt109y/15.jpg";i:15;s:97:"https://s3.amazonaws.com/propertybase-clients/00D6g000007OY6LEAW/a0O6g000007RjHG/66eaevct2/16.jpg";i:16;s:97:"https://s3.amazonaws.com/propertybase-clients/00D6g000007OY6LEAW/a0O6g000007RjHG/55kbkczfp/17.jpg";i:17;s:97:"https://s3.amazonaws.com/propertybase-clients/00D6g000007OY6LEAW/a0O6g000007RjHG/e48e6kmly/18.jpg";i:18;s:97:"https://s3.amazonaws.com/propertybase-clients/00D6g000007OY6LEAW/a0O6g000007RjHG/o5zzvxvi2/19.jpg";i:19;s:97:"https://s3.amazonaws.com/propertybase-clients/00D6g000007OY6LEAW/a0O6g000007RjHG/qkgudwq8f/20.jpg";}
_thumbnail_id
153369
ffd_featured_image
https://s3.amazonaws.com/propertybase-clients/00D6g000007OY6LEAW/a0O6g000007RjHG/ft1om482k/01.jpg
agents
a:1:{i:0;s:5:"83054";}
ffd_record_is_deleted
ffd_threequarterbathrooms
featured_images
153369
primary_media_0_image
153369
_primary_media_0_image
field_5f988067abcc4
primary_media_0_video
_primary_media_0_video
field_5f98807dabcc5
primary_media_1_image
153370
_primary_media_1_image
field_5f988067abcc4
primary_media_1_video
_primary_media_1_video
field_5f98807dabcc5
primary_media_2_image
153371
_primary_media_2_image
field_5f988067abcc4
primary_media_2_video
_primary_media_2_video
field_5f98807dabcc5
primary_media_3_image
153380
_primary_media_3_image
field_5f988067abcc4
primary_media_3_video
_primary_media_3_video
field_5f98807dabcc5
primary_media_4_image
153388
_primary_media_4_image
field_5f988067abcc4
primary_media_4_video
_primary_media_4_video
field_5f98807dabcc5
primary_media
5
_primary_media
field_5f98805cabcc3
secondary_media_0_image
153369
_secondary_media_0_image
field_5f988119a39fd
secondary_media_0_video
_secondary_media_0_video
field_5f988119a39fe
secondary_media_1_image
153370
_secondary_media_1_image
field_5f988119a39fd
secondary_media_1_video
_secondary_media_1_video
field_5f988119a39fe
secondary_media_2_image
153371
_secondary_media_2_image
field_5f988119a39fd
secondary_media_2_video
_secondary_media_2_video
field_5f988119a39fe
secondary_media_3_image
153372
_secondary_media_3_image
field_5f988119a39fd
secondary_media_3_video
_secondary_media_3_video
field_5f988119a39fe
secondary_media_4_image
153373
_secondary_media_4_image
field_5f988119a39fd
secondary_media_4_video
_secondary_media_4_video
field_5f988119a39fe
secondary_media_5_image
153374
_secondary_media_5_image
field_5f988119a39fd
secondary_media_5_video
_secondary_media_5_video
field_5f988119a39fe
secondary_media_6_image
153375
_secondary_media_6_image
field_5f988119a39fd
secondary_media_6_video
_secondary_media_6_video
field_5f988119a39fe
secondary_media_7_image
153376
_secondary_media_7_image
field_5f988119a39fd
secondary_media_7_video
_secondary_media_7_video
field_5f988119a39fe
secondary_media_8_image
153377
_secondary_media_8_image
field_5f988119a39fd
secondary_media_8_video
_secondary_media_8_video
field_5f988119a39fe
secondary_media_9_image
153378
_secondary_media_9_image
field_5f988119a39fd
secondary_media_9_video
_secondary_media_9_video
field_5f988119a39fe
secondary_media_10_image
153379
_secondary_media_10_image
field_5f988119a39fd
secondary_media_10_video
_secondary_media_10_video
field_5f988119a39fe
secondary_media_11_image
153380
_secondary_media_11_image
field_5f988119a39fd
secondary_media_11_video
_secondary_media_11_video
field_5f988119a39fe
secondary_media_12_image
153381
_secondary_media_12_image
field_5f988119a39fd
secondary_media_12_video
_secondary_media_12_video
field_5f988119a39fe
secondary_media_13_image
153382
_secondary_media_13_image
field_5f988119a39fd
secondary_media_13_video
_secondary_media_13_video
field_5f988119a39fe
secondary_media_14_image
153383
_secondary_media_14_image
field_5f988119a39fd
secondary_media_14_video
_secondary_media_14_video
field_5f988119a39fe
secondary_media_15_image
153384
_secondary_media_15_image
field_5f988119a39fd
secondary_media_15_video
_secondary_media_15_video
field_5f988119a39fe
secondary_media_16_image
153385
_secondary_media_16_image
field_5f988119a39fd
secondary_media_16_video
_secondary_media_16_video
field_5f988119a39fe
secondary_media_17_image
153386
_secondary_media_17_image
field_5f988119a39fd
secondary_media_17_video
_secondary_media_17_video
field_5f988119a39fe
secondary_media_18_image
153387
_secondary_media_18_image
field_5f988119a39fd
secondary_media_18_video
_secondary_media_18_video
field_5f988119a39fe
secondary_media_19_image
153388
_secondary_media_19_image
field_5f988119a39fd
secondary_media_19_video
_secondary_media_19_video
field_5f988119a39fe
secondary_media
20
_secondary_media
field_5f988119a39fc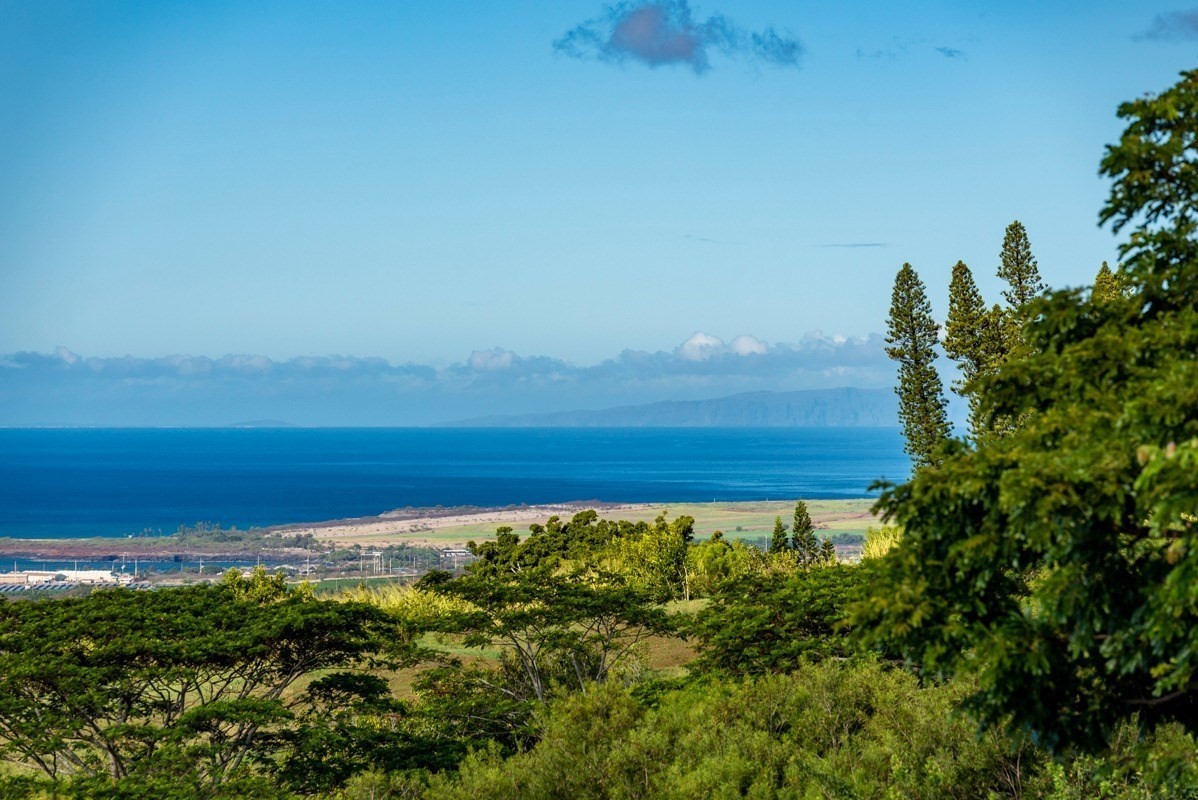 South Kauai Estate
1134 Pu'u Road
Kalaheo, Hawaii, United States
Status: Active
Nestled on nearly 2 acres next to Kukuiolono Park & Golf Course, the 1134 Pu'u Road Estate with its sit down, through and through South Kauai coastline, blue ocean and green mountain views, awaits the buyer.

This well-designed island home has been occupied and maintained by the original owners since inception, and features 3,780 sqft of indoor-outdoor living. Appointed with antiques such as hand carved mahagony transoms, chandeliers, and period pieces from Victorian through Art Deco eras, and spiced with generous Oriental influence, this is one of Kauai's must-see properties.

The 1134 Pu'u Road Estate offers an expansive lawn, exquisite landscaping, infrastructure which drains rain runoff away from the home, and the natural cooling of ocean trade winds. The home's oeanview lanai is truly a world of zen for your morning coffee or evening libation. Looking east to view the ocean sunrises and looking west to view the ocean sunsets, this one of a kind property offers panoramic views from Poipu to Port Allen and Ni'ihau.

The size of the parcel and location of the home offers incredible improvement options such as a swimming pool, a spa, or a party pavilion.

The well-built two-story home's many features include:

10 ft Ceilings
Bamboo Flooring
Living and Dining area
Kitchen and Family area
Propane Cooktop and Wall Oven, Granite Countertop
Three Bedrooms and Office area
Attached Two-Car Garage
Wrap Around Lanai
Windows and Doors manufactured by Coastal Windows, Honolulu
Fiber Cement Siding manufactured by James Hardie
Self-Sealing Neoprene liner under Composition Shingles
Photovoltaic System with transferable net metering
Solar Hot Water System

Once part of the McBryde Estate, this property is one of the Two-Unit Condominium Propety Regime (CPR). A substantial custom home was built on the 3-ac second Unit.

Do yourself a favor and do not miss viewing a slice of heaven today!