ffd_listing_title
Penthouse 6 at THIRTY | SIX On Paradise Island
ffd_unique_id
ffd_mls_id
ffd_salesforce_id
a0E6g00000A3sM5EAJ
ffd_address_pb
Bayview Dr., Paradise Island, Bahamas
address
Bayview Dr., Paradise Island, Bahamas
baths
2
beds
2
ffd_city_pb
Paradise Island
ffd_colistingagent_pb
ffd_colistingagentemail_pb
ffd_colistingagentmlsid
ffd_colistingagentname
ffd_colistingofficemlsid
ffd_colistingofficename_pb
ffd_country_pb
Bahamas
ffd_createddate
2023-02-02T17:06:43.000+0000
about

THIRTY | SIX, a truly limited and unique collection of residences located on world-famous and coveted Paradise Island, in The Bahamas.

Blending modern chic with island charm, these stunning residences feature the utmost in design, quality, and elegance. Inspiration that only Paradise can provide. Each two-bedroom penthouse is professionally appointed with the latest in finishes and amenities.

Owners and guests at THIRTY | SIX can fill their days with a wide variety of amenities including infinity edge pool with poolside cabana, lush tropical gardens, state of the art fitness center and championship golf courses nearby.

Dozens of internationally renowned restaurants await you together with bustling nightlife, casino, and shopping at neighboring Atlantis Resort, Four Seasons Ocean Club and the new Paradise Landing. All just a short golf cart ride away from your indoor parking garage.

ffd_displayaddress
floor
ffd_halfbathrooms_pb
1
ffd_hide_address_on_site
ffd_key_words
Paradise Island;Bahamas;Beach;Beach Paradise Island
ffd_lastmodifieddate
2023-02-07T17:57:21.000+0000
lat
25.0815500
ffd_listofficemlsid
ffd_listofficename
ffd_listingagent_pb
0036g00001jnNEZAA2
ffd_listing_agent_email
ffd_listing_agent_firstname
ffd_listing_agent_lastname
ffd_listingagentmlsid
ffd_listingagentname
ffd_listing_agent_website
price
1632488
ffd_listingtype
Sale
location
Paradise Island, Bahamas
lng
-77.3149300
sq_feet
ffd_non_member_paid
ffd_other_currency_amount
ffd_other_currency_type
ffd_ownerid
0056g0000078NmVAAU
ffd_pool_pb
ffd_price_upon_request
building_type
Penthouse
ffd_id
a0E6g00000A3sM5EAJ
ffd_totalarea_pb
2289
ffd_solddate
ffd_soldprice
ffd_state_pb
ffd_status
Active
ffd_threequarterbathrooms
ffd_unit_of_measure
ffd_brokerage_id
0016g00001zGhOTAA0
year_built
2018
ffd_postalcode_pb
pba__WebsiteId__c
311394
pba__Listing_Website__c
https://www.forbesglobalproperties.com/listings/penthouse-6-at-thirty-six-on-paradise-island
Site_Post_Id__c
311394
ffd_media
a:24:{i:0;s:98:"https://s3.amazonaws.com/propertybase-clients/00D6g000007OY6LEAW/a0O6g00000AjliG/jbpq3rrdq/001.jpg";i:1;s:98:"https://s3.amazonaws.com/propertybase-clients/00D6g000007OY6LEAW/a0O6g00000AjliG/2esp2jowh/002.jpg";i:2;s:98:"https://s3.amazonaws.com/propertybase-clients/00D6g000007OY6LEAW/a0O6g00000AjliG/wvylx2lve/003.jpg";i:3;s:98:"https://s3.amazonaws.com/propertybase-clients/00D6g000007OY6LEAW/a0O6g00000AjliG/wi2rrch6c/004.jpg";i:4;s:98:"https://s3.amazonaws.com/propertybase-clients/00D6g000007OY6LEAW/a0O6g00000AjliG/28rfniciq/005.jpg";i:5;s:98:"https://s3.amazonaws.com/propertybase-clients/00D6g000007OY6LEAW/a0O6g00000AjliG/sarwzze4g/006.jpg";i:6;s:98:"https://s3.amazonaws.com/propertybase-clients/00D6g000007OY6LEAW/a0O6g00000AjliG/g8k5ly8mc/007.jpg";i:7;s:98:"https://s3.amazonaws.com/propertybase-clients/00D6g000007OY6LEAW/a0O6g00000AjliG/t9gby2b1j/008.jpg";i:8;s:98:"https://s3.amazonaws.com/propertybase-clients/00D6g000007OY6LEAW/a0O6g00000AjliG/iak49dcg1/009.jpg";i:9;s:98:"https://s3.amazonaws.com/propertybase-clients/00D6g000007OY6LEAW/a0O6g00000AjliG/8dilm8v77/010.jpg";i:10;s:98:"https://s3.amazonaws.com/propertybase-clients/00D6g000007OY6LEAW/a0O6g00000AjliG/csn13vrxp/011.jpg";i:11;s:98:"https://s3.amazonaws.com/propertybase-clients/00D6g000007OY6LEAW/a0O6g00000AjliG/v8dtajx29/012.jpg";i:12;s:98:"https://s3.amazonaws.com/propertybase-clients/00D6g000007OY6LEAW/a0O6g00000AjliG/fuwfoy14b/013.jpg";i:13;s:98:"https://s3.amazonaws.com/propertybase-clients/00D6g000007OY6LEAW/a0O6g00000AjliG/2xka1t348/014.jpg";i:14;s:98:"https://s3.amazonaws.com/propertybase-clients/00D6g000007OY6LEAW/a0O6g00000AjliG/vyp3ig3tz/015.jpg";i:15;s:98:"https://s3.amazonaws.com/propertybase-clients/00D6g000007OY6LEAW/a0O6g00000AjliG/x4u686k13/016.jpg";i:16;s:98:"https://s3.amazonaws.com/propertybase-clients/00D6g000007OY6LEAW/a0O6g00000AjliG/7ryi9tvvz/017.jpg";i:17;s:98:"https://s3.amazonaws.com/propertybase-clients/00D6g000007OY6LEAW/a0O6g00000AjliG/d6nxbxpo1/018.jpg";i:18;s:98:"https://s3.amazonaws.com/propertybase-clients/00D6g000007OY6LEAW/a0O6g00000AjliG/hlclsyez6/019.jpg";i:19;s:98:"https://s3.amazonaws.com/propertybase-clients/00D6g000007OY6LEAW/a0O6g00000AjliG/sn1p3evuh/020.jpg";i:20;s:98:"https://s3.amazonaws.com/propertybase-clients/00D6g000007OY6LEAW/a0O6g00000AjliG/slrbbqdpo/021.jpg";i:21;s:98:"https://s3.amazonaws.com/propertybase-clients/00D6g000007OY6LEAW/a0O6g00000AjliG/w2m4406m5/022.jpg";i:22;s:98:"https://s3.amazonaws.com/propertybase-clients/00D6g000007OY6LEAW/a0O6g00000AjliG/euvxwy67y/023.jpg";i:23;s:98:"https://s3.amazonaws.com/propertybase-clients/00D6g000007OY6LEAW/a0O6g00000AjliG/foti6tmoz/024.jpg";}
_thumbnail_id
311114
ffd_featured_image
https://s3.amazonaws.com/propertybase-clients/00D6g000007OY6LEAW/a0O6g00000AjliG/jbpq3rrdq/001.jpg
agents
a:1:{i:0;s:6:"161721";}
_wp_old_date
2023-02-03
ffd_record_is_deleted
_wp_old_slug
penthouse-6-at-thirty-six
featured_images
311114
primary_media_0_image
311114
_primary_media_0_image
field_5f988067abcc4
primary_media_0_video
_primary_media_0_video
field_5f98807dabcc5
primary_media_1_image
311115
_primary_media_1_image
field_5f988067abcc4
primary_media_1_video
_primary_media_1_video
field_5f98807dabcc5
primary_media_2_image
311118
_primary_media_2_image
field_5f988067abcc4
primary_media_2_video
_primary_media_2_video
field_5f98807dabcc5
primary_media_3_image
311120
_primary_media_3_image
field_5f988067abcc4
primary_media_3_video
_primary_media_3_video
field_5f98807dabcc5
primary_media_4_image
311121
_primary_media_4_image
field_5f988067abcc4
primary_media_4_video
_primary_media_4_video
field_5f98807dabcc5
primary_media_5_image
311124
_primary_media_5_image
field_5f988067abcc4
primary_media_5_video
_primary_media_5_video
field_5f98807dabcc5
primary_media_6_image
311128
_primary_media_6_image
field_5f988067abcc4
primary_media_6_video
_primary_media_6_video
field_5f98807dabcc5
primary_media_7_image
311133
_primary_media_7_image
field_5f988067abcc4
primary_media_7_video
_primary_media_7_video
field_5f98807dabcc5
primary_media_8_image
311136
_primary_media_8_image
field_5f988067abcc4
primary_media_8_video
_primary_media_8_video
field_5f98807dabcc5
primary_media
9
_primary_media
field_5f98805cabcc3
secondary_media_0_image
311114
_secondary_media_0_image
field_5f988119a39fd
secondary_media_0_video
_secondary_media_0_video
field_5f988119a39fe
secondary_media_1_image
311115
_secondary_media_1_image
field_5f988119a39fd
secondary_media_1_video
_secondary_media_1_video
field_5f988119a39fe
secondary_media_2_image
311116
_secondary_media_2_image
field_5f988119a39fd
secondary_media_2_video
_secondary_media_2_video
field_5f988119a39fe
secondary_media_3_image
311117
_secondary_media_3_image
field_5f988119a39fd
secondary_media_3_video
_secondary_media_3_video
field_5f988119a39fe
secondary_media_4_image
311118
_secondary_media_4_image
field_5f988119a39fd
secondary_media_4_video
_secondary_media_4_video
field_5f988119a39fe
secondary_media_5_image
311119
_secondary_media_5_image
field_5f988119a39fd
secondary_media_5_video
_secondary_media_5_video
field_5f988119a39fe
secondary_media_6_image
311120
_secondary_media_6_image
field_5f988119a39fd
secondary_media_6_video
_secondary_media_6_video
field_5f988119a39fe
secondary_media_7_image
311121
_secondary_media_7_image
field_5f988119a39fd
secondary_media_7_video
_secondary_media_7_video
field_5f988119a39fe
secondary_media_8_image
311122
_secondary_media_8_image
field_5f988119a39fd
secondary_media_8_video
_secondary_media_8_video
field_5f988119a39fe
secondary_media_9_image
311123
_secondary_media_9_image
field_5f988119a39fd
secondary_media_9_video
_secondary_media_9_video
field_5f988119a39fe
secondary_media_10_image
311124
_secondary_media_10_image
field_5f988119a39fd
secondary_media_10_video
_secondary_media_10_video
field_5f988119a39fe
secondary_media_11_image
311125
_secondary_media_11_image
field_5f988119a39fd
secondary_media_11_video
_secondary_media_11_video
field_5f988119a39fe
secondary_media_12_image
311126
_secondary_media_12_image
field_5f988119a39fd
secondary_media_12_video
_secondary_media_12_video
field_5f988119a39fe
secondary_media_13_image
311127
_secondary_media_13_image
field_5f988119a39fd
secondary_media_13_video
_secondary_media_13_video
field_5f988119a39fe
secondary_media_14_image
311128
_secondary_media_14_image
field_5f988119a39fd
secondary_media_14_video
_secondary_media_14_video
field_5f988119a39fe
secondary_media_15_image
311129
_secondary_media_15_image
field_5f988119a39fd
secondary_media_15_video
_secondary_media_15_video
field_5f988119a39fe
secondary_media_16_image
311130
_secondary_media_16_image
field_5f988119a39fd
secondary_media_16_video
_secondary_media_16_video
field_5f988119a39fe
secondary_media_17_image
311131
_secondary_media_17_image
field_5f988119a39fd
secondary_media_17_video
_secondary_media_17_video
field_5f988119a39fe
secondary_media_18_image
311132
_secondary_media_18_image
field_5f988119a39fd
secondary_media_18_video
_secondary_media_18_video
field_5f988119a39fe
secondary_media_19_image
311133
_secondary_media_19_image
field_5f988119a39fd
secondary_media_19_video
_secondary_media_19_video
field_5f988119a39fe
secondary_media_20_image
311134
_secondary_media_20_image
field_5f988119a39fd
secondary_media_20_video
_secondary_media_20_video
field_5f988119a39fe
secondary_media_21_image
311135
_secondary_media_21_image
field_5f988119a39fd
secondary_media_21_video
_secondary_media_21_video
field_5f988119a39fe
secondary_media_22_image
311136
_secondary_media_22_image
field_5f988119a39fd
secondary_media_22_video
_secondary_media_22_video
field_5f988119a39fe
secondary_media_23_image
311137
_secondary_media_23_image
field_5f988119a39fd
secondary_media_23_video
_secondary_media_23_video
field_5f988119a39fe
secondary_media
24
_secondary_media
field_5f988119a39fc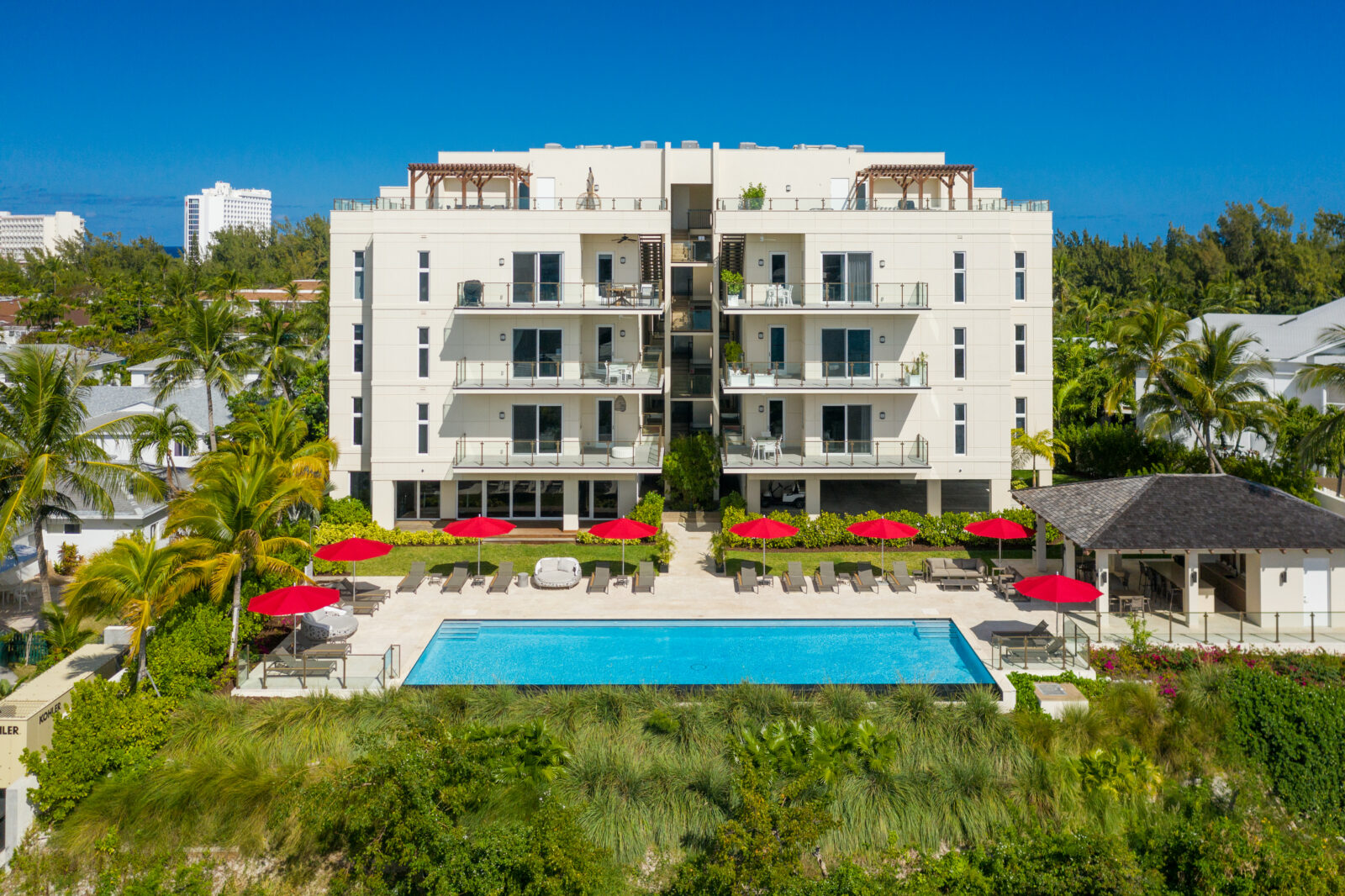 Penthouse 6 at THIRTY | SIX On Paradise Island
Bayview Dr., Paradise Island, Bahamas
Paradise Island, Bahamas
Status: Active
THIRTY | SIX, a truly limited and unique collection of residences located on world-famous and coveted Paradise Island, in The Bahamas.
Blending modern chic with island charm, these stunning residences feature the utmost in design, quality, and elegance. Inspiration that only Paradise can provide. Each two-bedroom penthouse is professionally appointed with the latest in finishes and amenities.
Owners and guests at THIRTY | SIX can fill their days with a wide variety of amenities including infinity edge pool with poolside cabana, lush tropical gardens, state of the art fitness center and championship golf courses nearby.
Dozens of internationally renowned restaurants await you together with bustling nightlife, casino, and shopping at neighboring Atlantis Resort, Four Seasons Ocean Club and the new Paradise Landing. All just a short golf cart ride away from your indoor parking garage.
This unique 2 Bedroom home with 2 Bathrooms is a prime example of the luxury real estate available in Paradise Island, . You can visit our search pages for more luxury real estate choices in Paradise Island.