North of France – Chateau with outbuildings on 6.7 acres of park
Crécy-en-Ponthieu
Crécy-en-Ponthieu, Picardy, France
Status: Active
200km from Paris and 15mn from the coast, 17th and 19th centuries chateau. On the site of an ancient fortress, this vast residence framed by a moat dominates a beautiful park composed of gardens, terraces and grasslands.
Started at the end of the 17th century, this castle was transformed in 1878 with brick and stone facades, two protruding wings, the central part retaining a Mansard roof.
Near the swimming pool, a charming outbuilding has a guest house, a pool house and a caretaker's house.
The chateau offers approximately 9,150 sq. ft. on three floors.
Ground floor: central entrance, large living room with fireplace, library with fireplace, tv lounge and bar with fireplace, dining room with woodwork decorations, large living kitchen with its fireplace.
First floor: landing and corridor to five beautiful bedrooms, three bathrooms and a shower room, two bedrooms to be rehabilitated.
Attic: landing and corridor to office, dormitory and shower room, bedroom, and bathroom.
Basement in stone vaults: cellars, storerooms, boiler room.

Park of 6.7 acres: garden, terraces and moats around the castle, large meadow in perspective.
Properties You Might Also Like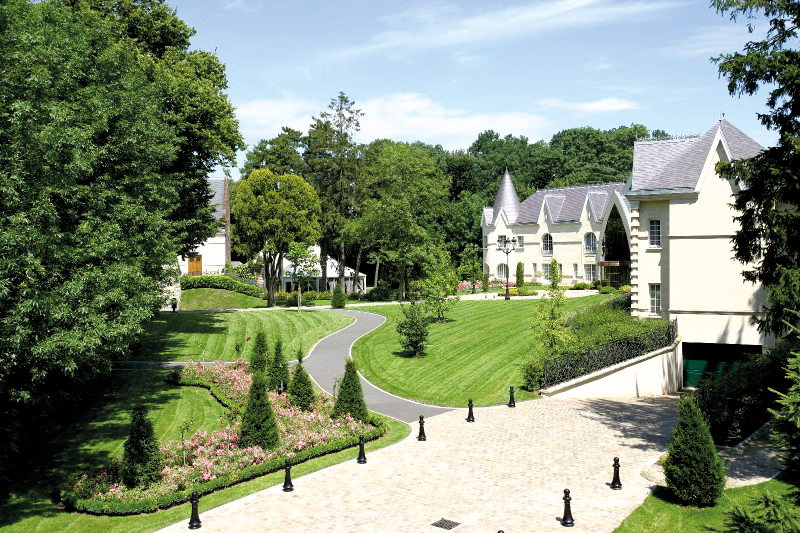 EUR 2,990,000
(US $2,927,833)
Cambrai, Nord Pas de Calais, France
Near the Belgium border– Chateau with large hotel capacity
EUR 4,325,000
(US $4,235,077)
Chaumont-en-Vexin, Picardy, France
North of France, 70km from Paris, 18th century chateau with outbuildings