ffd_listing_title
North of France, Chateau and outbuildings
ffd_unique_id
ffd_mls_id
ffd_salesforce_id
a0E6g00000BG4ZAEA1
ffd_address_pb
Soissons
address
Soissons
baths
11
beds
14
ffd_city_pb
Soissons
ffd_colistingagent_pb
ffd_colistingagentemail_pb
ffd_colistingagentmlsid
ffd_colistingagentname
ffd_colistingofficemlsid
ffd_colistingofficename_pb
ffd_country_pb
France
ffd_createddate
2023-05-02T11:00:38.000+0000
about

In the Soissonnais region, 110 km from Paris, rare 12th and 14th centuries chateau, classified and registred Historical Monument.

In the extension of the donjon, the main house offers about 435 sqm of living space and vast receptions: entrance hall, dining room, large country kitchen, vast living room with fireplace, small lounge, study/library, 7 bedrooms, some of them en suite, 4 bathrooms, large isolated and heated attic.

In a large grange facing the chateau, heated swimming pool, sauna, hammam and sanitary facilities.

Farmhouse closing the courtyard of about 245 sqm with reception and living room with fireplace, 7 comfortable apartments each with living room, small kitchen, bathroom and bedroom.

Courtyard, parking and enclosed gardens of 4,171 sqm.

Grassland of 2.5 ha beyond the fence.

ffd_displayaddress
floor
ffd_halfbathrooms_pb
0
ffd_hide_address_on_site
ffd_key_words
Soissons;France;Soissons, Picardy;FX
ffd_lastmodifieddate
2023-05-22T15:57:08.000+0000
lat
49.3774
ffd_listofficemlsid
ffd_listofficename
ffd_listingagent_pb
0036g00001jKyweAAC
ffd_listing_agent_email
ffd_listing_agent_firstname
ffd_listing_agent_lastname
ffd_listingagentmlsid
80583PI
ffd_listingagentname
ffd_listing_agent_website
https://www.groupe-mercure.com/en/buy/character-houses-aisne-18680-80583pi.html
price
2672268
ffd_listingtype
Sale
location
Soissons, Picardy, France
lng
3.32715
sq_feet
28697
ffd_non_member_paid
ffd_other_currency_amount
2490000
ffd_other_currency_type
EUR
ffd_ownerid
0056g0000077w83AAA
ffd_pool_pb
ffd_price_upon_request
building_type
Single Family
ffd_id
a0E6g00000BG4ZAEA1
ffd_totalarea_pb
680
ffd_solddate
ffd_soldprice
ffd_state_pb
Picardy
ffd_status
Active
ffd_threequarterbathrooms
0
ffd_unit_of_measure
Meters
ffd_brokerage_id
0016g000013kY9lAAE
year_built
0
ffd_postalcode_pb
02200
pba__WebsiteId__c
354915
pba__Listing_Website__c
https://www.forbesglobalproperties.com/listings/north-of-france-chateau-and-outbuildings
Site_Post_Id__c
354915
ffd_media
a:10:{i:0;s:101:"https://media.apimo.pro/picture/8041/8040605/12068540946401f95a3d9764.42371495_4096.webp-original.jpg";i:1;s:100:"https://media.apimo.pro/picture/8041/8040605/2343594476401f93d3e3ac6.88266622_4096.webp-original.jpg";i:2;s:101:"https://media.apimo.pro/picture/8041/8040605/183491730163ff42a15e0064.17747549_4096.webp-original.jpg";i:3;s:101:"https://media.apimo.pro/picture/8041/8040605/191576663463ff42e6de4443.05233258_4096.webp-original.jpg";i:4;s:101:"https://media.apimo.pro/picture/8041/8040605/127831083363ff4f5b8399c3.84901383_4096.webp-original.jpg";i:5;s:101:"https://media.apimo.pro/picture/8041/8040605/163999668563ff4f9e7ea2d8.26611584_4096.webp-original.jpg";i:6;s:101:"https://media.apimo.pro/picture/8041/8040605/143031681363ff4ff65418b0.68420928_4096.webp-original.jpg";i:7;s:100:"https://media.apimo.pro/picture/8041/8040605/34048007463ff500b6911d7.75976514_4096.webp-original.jpg";i:8;s:101:"https://media.apimo.pro/picture/8041/8040605/159652088963ff4fb5ba2b81.61485335_4096.webp-original.jpg";i:9;s:101:"https://media.apimo.pro/picture/8041/8040605/198075019863c6d4f9313890.87115614_1024.webp-original.jpg";}
_thumbnail_id
354916
ffd_featured_image
https://media.apimo.pro/picture/8041/8040605/12068540946401f95a3d9764.42371495_4096.webp-original.jpg
agents
a:1:{i:0;s:6:"158415";}
_wp_old_date
2023-05-03
ffd_record_is_deleted
featured_images
354916
listing_images
a:10:{i:0;s:6:"354916";i:1;s:6:"354917";i:2;s:6:"354918";i:3;s:6:"354919";i:4;s:6:"354920";i:5;s:6:"354921";i:6;s:6:"354922";i:7;s:6:"354923";i:8;s:6:"354924";i:9;s:6:"354925";}
api_external_id
8040605
_sbi_oembed_done_checking
1
post_member_id
7560
post_agent_id
158415
no_api_update
1
North of France, Chateau and outbuildings
EUR 2,490,000
(US $2,672,268)
Soissons
Soissons, Picardy, France
Status: Active
In the Soissonnais region, 110 km from Paris, rare 12th and 14th centuries chateau, classified and registred Historical Monument.
In the extension of the donjon, the main house offers about 435 sqm of living space and vast receptions: entrance hall, dining room, large country kitchen, vast living room with fireplace, small lounge, study/library, 7 bedrooms, some of them en suite, 4 bathrooms, large isolated and heated attic.
In a large grange facing the chateau, heated swimming pool, sauna, hammam and sanitary facilities.
Farmhouse closing the courtyard of about 245 sqm with reception and living room with fireplace, 7 comfortable apartments each with living room, small kitchen, bathroom and bedroom.
Courtyard, parking and enclosed gardens of 4,171 sqm.
Grassland of 2.5 ha beyond the fence.
Properties You Might Also Like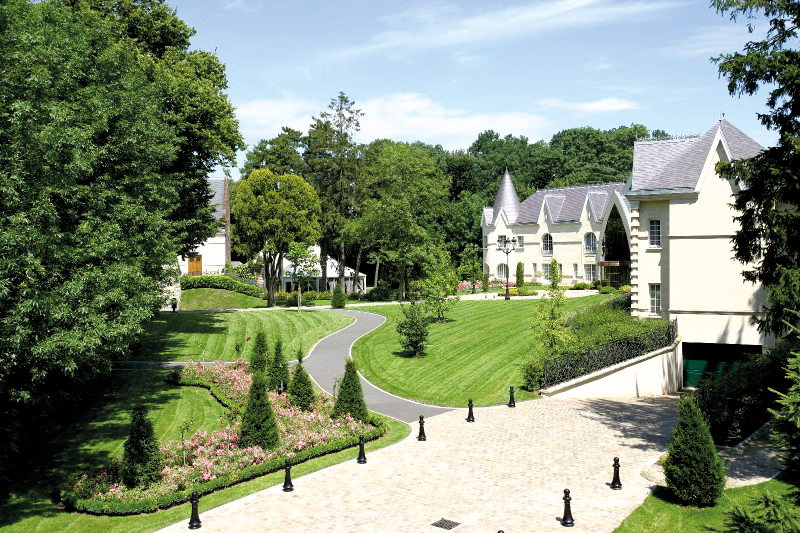 EUR 2,990,000
(US $3,208,868)
Cambrai, Nord Pas de Calais, France
Near the Belgium border– Chateau with large hotel capacity
EUR 6,695,000
(US $7,185,074)
Paris, Île-de-France, France
Paris 8th – Faubourg St Honoré / Madeleine, luxurious 3,070 sq. ft. apartment