ffd_listing_title
New exclusive Villas with major attractions: Infinity by the pool
ffd_unique_id
ffd_mls_id
ffd_salesforce_id
a0E6g00000BG3E2EAL
ffd_address_pb
Bodrum
address
Bodrum
baths
5
beds
5
ffd_city_pb
Bodrum
ffd_colistingagent_pb
0036g00002NFBKnAAP
ffd_colistingagentemail_pb
ffd_colistingagentmlsid
ffd_colistingagentname
ffd_colistingofficemlsid
ffd_colistingofficename_pb
ffd_country_pb
Turkey
ffd_createddate
2023-04-28T08:11:10.000+0000
about

Completed in 2022, this development of 16 ultra-luxury duplex smart home villas on a 16,000 sq m site provides 5 bed options with 335 – 350 sq m living space on plots ranging in size from 600 – 1,000 sq m. The terrace concept adopted allows for fantastic panoramic views and the use of modern and contemporary architectural design maximises the natural contours of the land. This concept is also evident within the property boundaries where stepped landscaped areas and raised 30 sq m infinity swimming pools are provided in addition to 2 private parking spaces, backup generator, full security system and an alfresco partially covered veranda. The provision of private beaches will also form part of the overall plan.

The interior design utilises a combination of different textures, features and materials to give an appreciation of the different functions of each living space i.e the social areas where relaxation is primary in a fireside setting, the modern kitchen and adjacent dining area provides an air of open integration, the specific arrangements in the bedrooms, and the recreational areas (a cinema and gym come as standard). The provision of a VRF refrigerated cooling system and the open external seating area with fire place is an extension of this overall concept.

This property is eligible for citizenship.

The Bodrum Peninsula, on the Aegean coastline, is at the heart of the champagne socialist scene where the attractive, rich, and famous live in high society. With breath takingly beautiful sunsets, the location gives way to a history that dates back to 2000 BC. It's home to lovely Blue Flag beaches, old stone hilltop windmills, rock caves, bays with crystal blue waters, wellness centres, renowned gourmet dining restaurants, exclusive marina shopping mall which hosts more than 100 top global brands, Boutique hotels, local fish restaurants in the harbour and a selection of up market beach clubs with exclusive guest lists. The nearby award wining first high-capacity mega-yacht marina hosts super yachts (up to 140 meters) from all over the world.

From an investment prospective, over the last year, the value of the US dollar has appreciated by over 24% against local currency and over 5% against the Euro. This is a very attractive rate of return through currency exchange alone.

These new exclusive villas encompass functionality with superiority in the tranquil surrounds.

Prices for remaining units are €1,226,000 and €1,320,000.

ffd_displayaddress
floor
ffd_halfbathrooms_pb
ffd_hide_address_on_site
ffd_key_words
Muğla
ffd_lastmodifieddate
2023-04-28T18:41:52.000+0000
lat
37.03322
ffd_listofficemlsid
ffd_listofficename
ffd_listingagent_pb
0036g00002HT4fzAAD
ffd_listing_agent_email
ffd_listing_agent_firstname
ffd_listing_agent_lastname
ffd_listingagentmlsid
ffd_listingagentname
ffd_listing_agent_website
https://bestinvest.com.tr/properties/new-exclusive-villas-with-major-attractions-infinity-by-the-pool/
price
1315743.2
ffd_listingtype
Sale
location
Bodrum, Muğla, Turkey
lng
27.41887
sq_feet
ffd_non_member_paid
ffd_other_currency_amount
1226000
ffd_other_currency_type
EUR
ffd_ownerid
0056g0000088QYVAA2
ffd_pool_pb
ffd_price_upon_request
building_type
Villa
ffd_id
a0E6g00000BG3E2EAL
ffd_totalarea_pb
285
ffd_solddate
ffd_soldprice
ffd_state_pb
Muğla
ffd_status
Active
ffd_threequarterbathrooms
ffd_unit_of_measure
Meters
ffd_brokerage_id
0016g00002PdafJAAR
year_built
2022
ffd_postalcode_pb
pba__WebsiteId__c
352662
pba__Listing_Website__c
https://www.forbesglobalproperties.com/listings/new-exclusive-villas-with-major-attractions-infinity-by-the-pool
Site_Post_Id__c
352662
ffd_media
a:9:{i:0;s:107:"https://s3.amazonaws.com/propertybase-clients/00D6g000007OY6LEAW/a0O6g00000AmaIy/5xh77kxo9/01%20%281%29.jpg";i:1;s:107:"https://s3.amazonaws.com/propertybase-clients/00D6g000007OY6LEAW/a0O6g00000AmaIy/w2m92mshh/03%20%281%29.jpg";i:2;s:97:"https://s3.amazonaws.com/propertybase-clients/00D6g000007OY6LEAW/a0O6g00000AmaIy/4gw10w3b2/02.jpg";i:3;s:107:"https://s3.amazonaws.com/propertybase-clients/00D6g000007OY6LEAW/a0O6g00000AmaIy/rye6kryzx/04%20%281%29.jpg";i:4;s:107:"https://s3.amazonaws.com/propertybase-clients/00D6g000007OY6LEAW/a0O6g00000AmaIy/jzzqbkmqt/05%20%281%29.jpg";i:5;s:107:"https://s3.amazonaws.com/propertybase-clients/00D6g000007OY6LEAW/a0O6g00000AmaIy/snmpio1yb/06%20%282%29.jpg";i:6;s:107:"https://s3.amazonaws.com/propertybase-clients/00D6g000007OY6LEAW/a0O6g00000AmaIy/7ihi2g0fs/07%20%281%29.jpg";i:7;s:107:"https://s3.amazonaws.com/propertybase-clients/00D6g000007OY6LEAW/a0O6g00000AmaIy/8cl9d5s9z/08%20%281%29.jpg";i:8;s:107:"https://s3.amazonaws.com/propertybase-clients/00D6g000007OY6LEAW/a0O6g00000AmaIy/og6uzrwea/10%20%281%29.jpg";}
_thumbnail_id
352663
ffd_featured_image
https://s3.amazonaws.com/propertybase-clients/00D6g000007OY6LEAW/a0O6g00000AmaIy/5xh77kxo9/01%20%281%29.jpg
agents
a:2:{i:0;s:6:"346541";i:1;s:6:"351439";}
ffd_record_is_deleted
featured_images
352663
listing_images
a:9:{i:0;s:6:"352663";i:1;s:6:"352664";i:2;s:6:"352665";i:3;s:6:"352666";i:4;s:6:"352667";i:5;s:6:"352668";i:6;s:6:"352669";i:7;s:6:"352670";i:8;s:6:"352671";}
post_member_id
346525
post_agent_id
346541
post_coagent_id
351439
_sbi_oembed_done_checking
1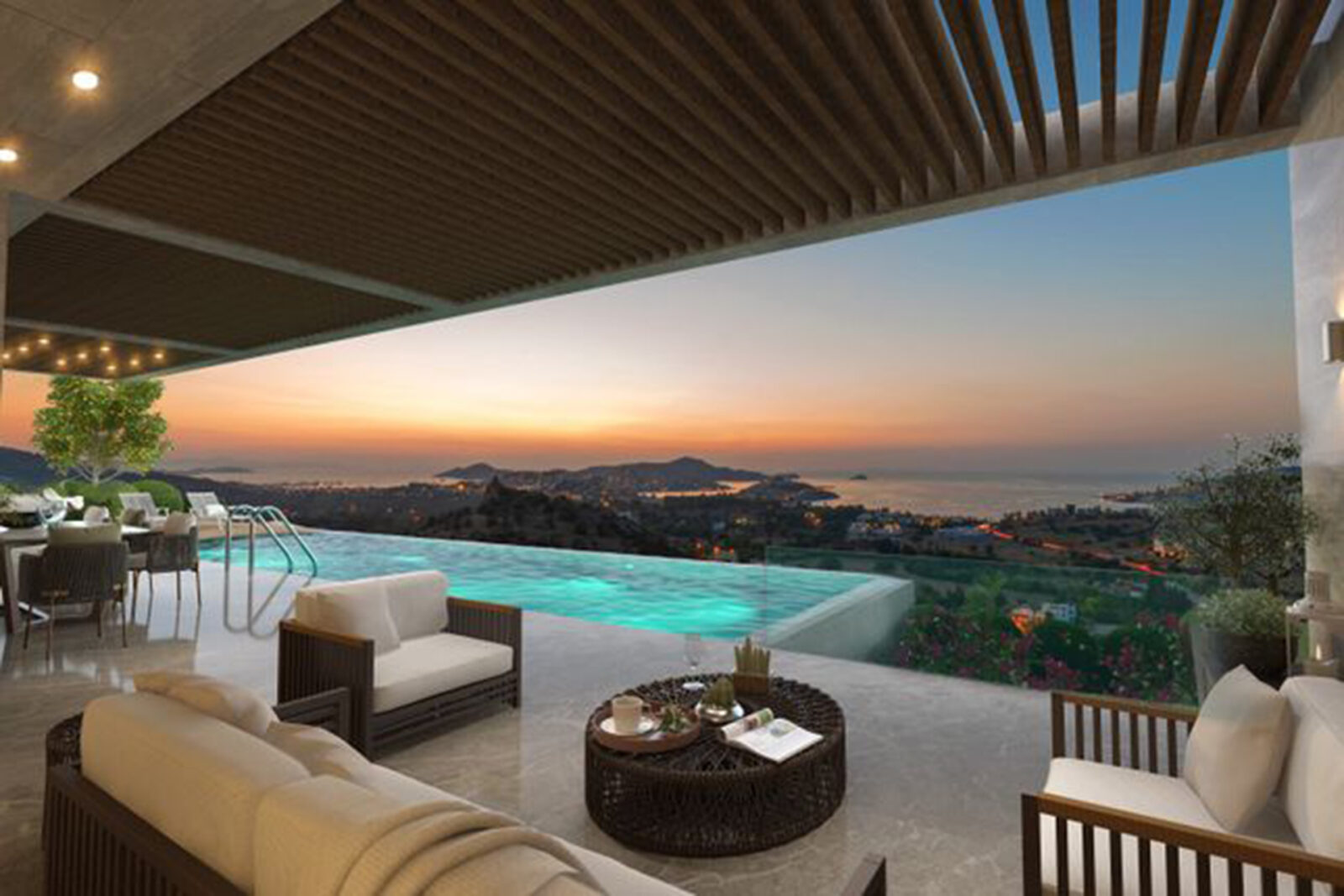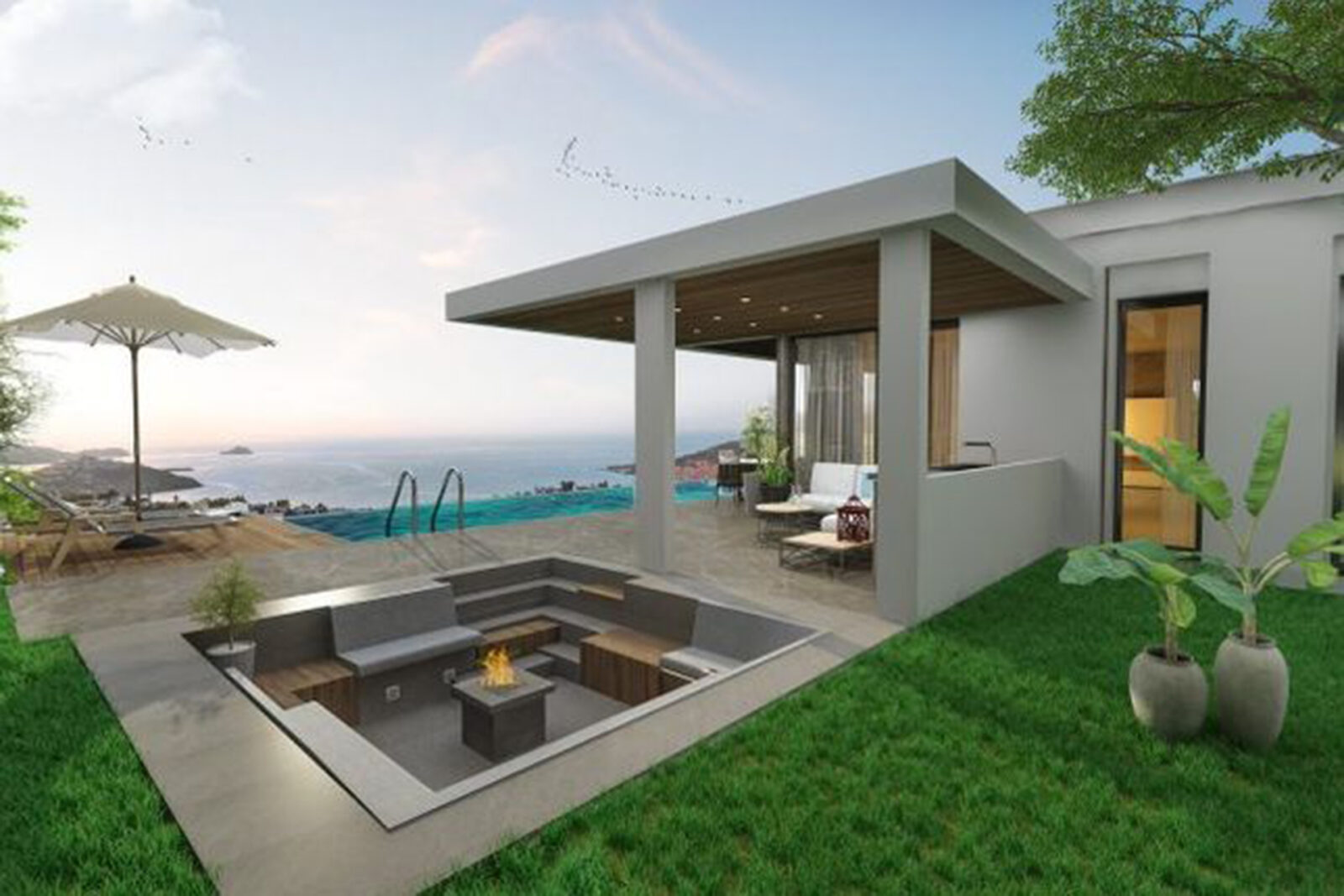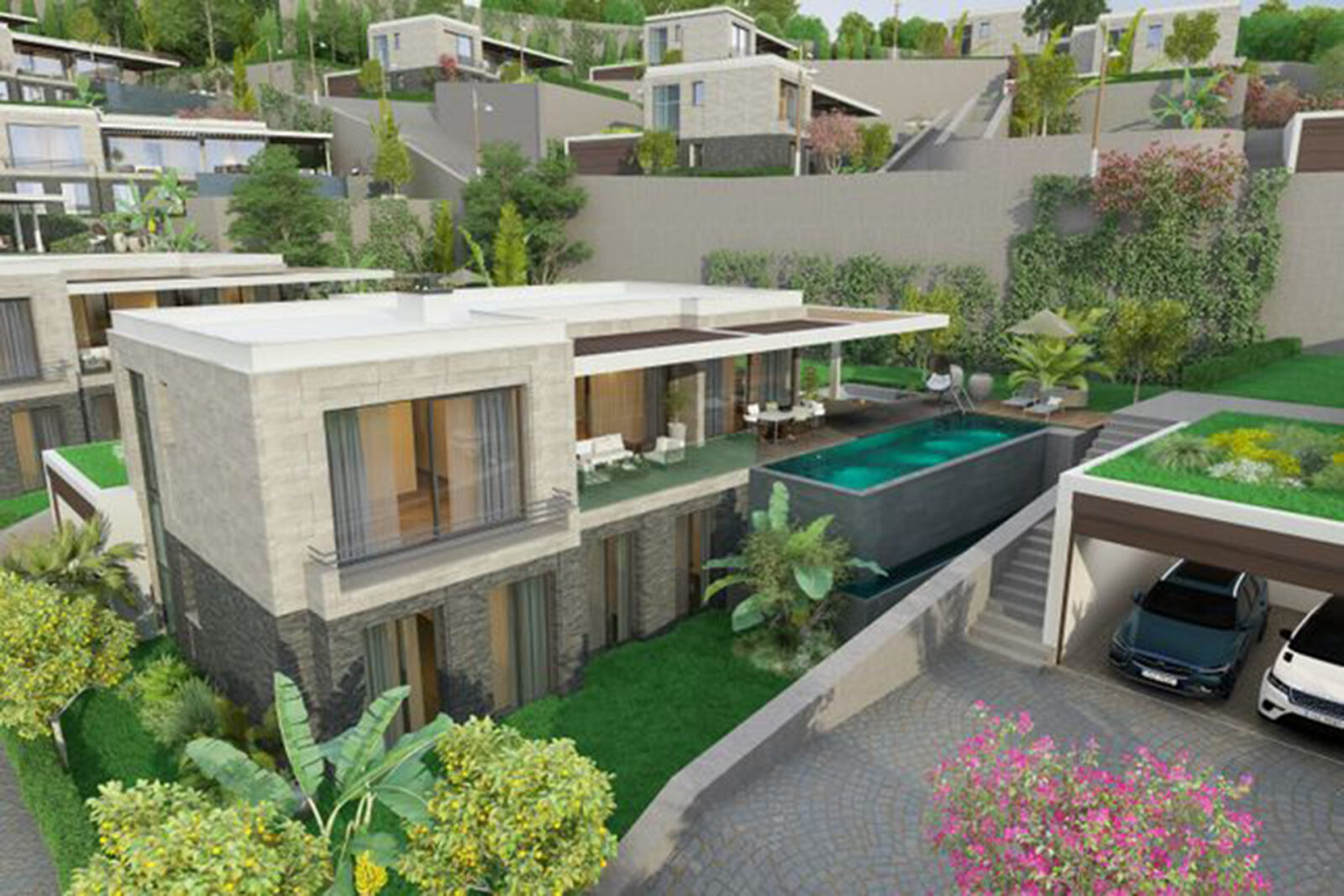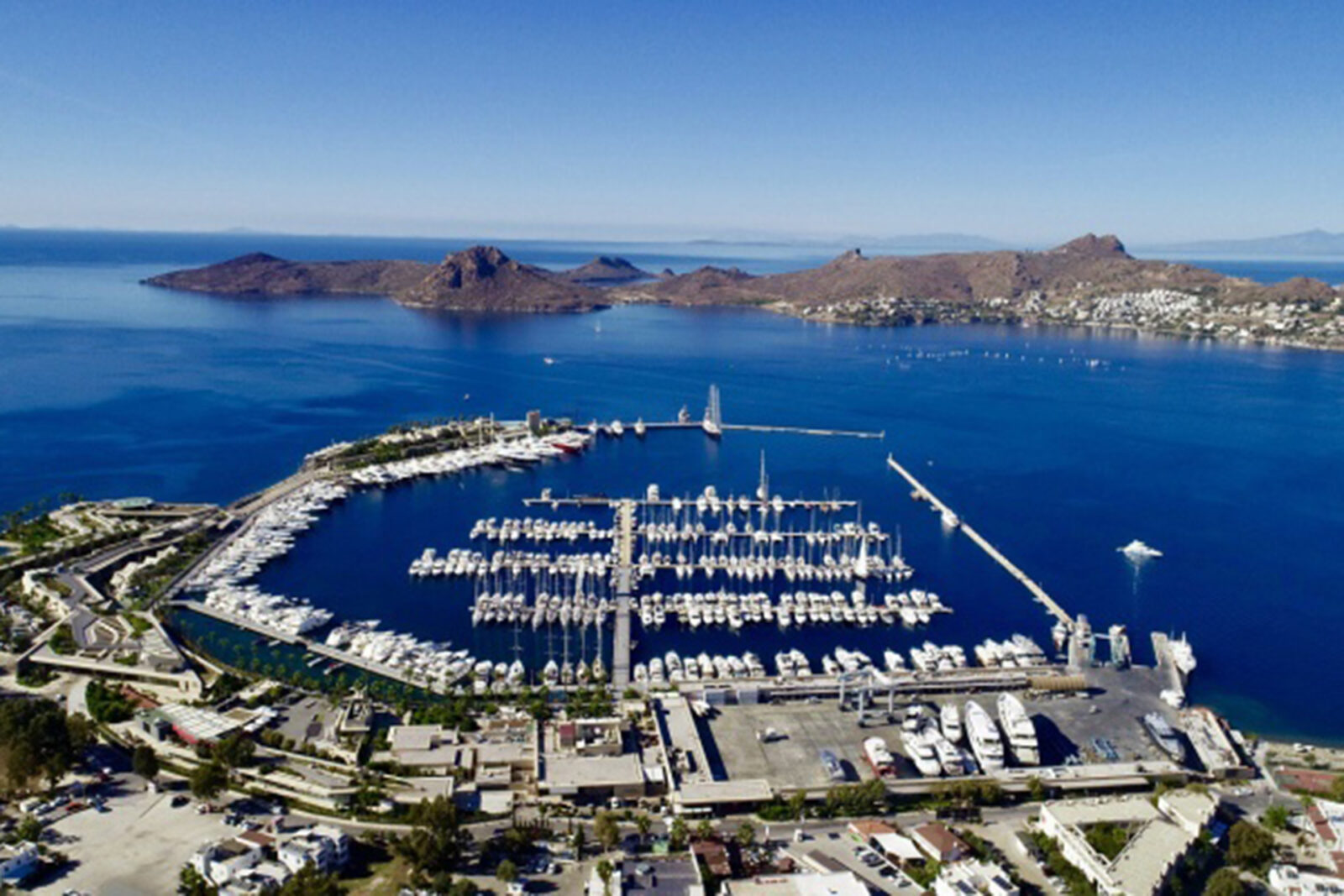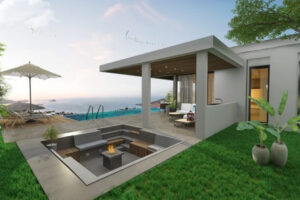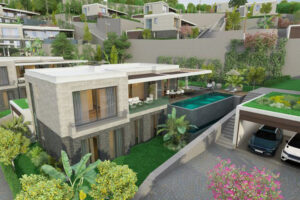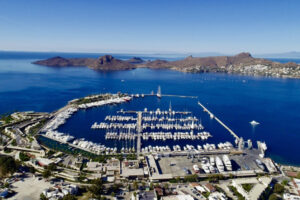 New exclusive Villas with major attractions: Infinity by the pool
EUR 1,226,000
(US $1,315,743)
Bodrum
Bodrum, Muğla, Turkey
Status: Active
Completed in 2022, this development of 16 ultra-luxury duplex smart home villas on a 16,000 sq m site provides 5 bed options with 335 – 350 sq m living space on plots ranging in size from 600 – 1,000 sq m. The terrace concept adopted allows for fantastic panoramic views and the use of modern and contemporary architectural design maximises the natural contours of the land. This concept is also evident within the property boundaries where stepped landscaped areas and raised 30 sq m infinity swimming pools are provided in addition to 2 private parking spaces, backup generator, full security system and an alfresco partially covered veranda. The provision of private beaches will also form part of the overall plan.
The interior design utilises a combination of different textures, features and materials to give an appreciation of the different functions of each living space i.e the social areas where relaxation is primary in a fireside setting, the modern kitchen and adjacent dining area provides an air of open integration, the specific arrangements in the bedrooms, and the recreational areas (a cinema and gym come as standard). The provision of a VRF refrigerated cooling system and the open external seating area with fire place is an extension of this overall concept.
This property is eligible for citizenship.
The Bodrum Peninsula, on the Aegean coastline, is at the heart of the champagne socialist scene where the attractive, rich, and famous live in high society. With breath takingly beautiful sunsets, the location gives way to a history that dates back to 2000 BC. It's home to lovely Blue Flag beaches, old stone hilltop windmills, rock caves, bays with crystal blue waters, wellness centres, renowned gourmet dining restaurants, exclusive marina shopping mall which hosts more than 100 top global brands, Boutique hotels, local fish restaurants in the harbour and a selection of up market beach clubs with exclusive guest lists. The nearby award wining first high-capacity mega-yacht marina hosts super yachts (up to 140 meters) from all over the world.
From an investment prospective, over the last year, the value of the US dollar has appreciated by over 24% against local currency and over 5% against the Euro. This is a very attractive rate of return through currency exchange alone.
These new exclusive villas encompass functionality with superiority in the tranquil surrounds.
Prices for remaining units are €1,226,000 and €1,320,000.