| | |
| --- | --- |
| ffd_listing_title | Magnificent hidden gem in Portofino park |
| ffd_unique_id | |
| ffd_mls_id | |
| ffd_salesforce_id | a0E6g000009USitEAG |
| ffd_address_pb | |
| address | |
| baths | 5 |
| beds | 5 |
| ffd_city_pb | Camogli |
| ffd_colistingagent_pb | |
| ffd_colistingagentemail_pb | |
| ffd_colistingagentmlsid | |
| ffd_colistingagentname | |
| ffd_colistingofficemlsid | |
| ffd_colistingofficename_pb | |
| ffd_country_pb | Italy |
| ffd_createddate | 2022-08-17T22:30:49.000+0000 |
| about | This splendid Genoese villa dates back to 1813 and has been completely renovated by the current owners from 2006 to 2013 in a perfect mix of historical and contemporary style. The property is located within the Portofino National Park, exactly on the hill that divides Portofino from Camogli, with a breathtaking view of the Tigullio Gulf and is quickly reachable from the Rapallo motorway in 15 minutes and only 25 mins from the Genoa Airport. The villa is set in an area of about 2000 square meters with a splendid garden surrounding the property as well as a fantastic swimming pool with a panoramic view over the gulf where you can see the whole coastline of Genoa. There is also a dependance for guests or service personnel and a small structure of 20 square meters in the green where you can do yoga or relax in front of the beauty of the sea. The villa is spread over 3 floors. On the ground floor we have an enviable terrace in front of the living room where you can enjoy unforgettable sunsets. The very bright living room gives access to the dining room and the fully-furnished kitchen. A guest bathroom completes the ground floor. The first floor consists of a master bedroom with a dressing room, a balcony overlooking the gulf and a private bathroom. In the adjacent rooms we find a study and another bedroom. On the second floor are two spacious and bright bedrooms, both with their own en-suite bathrooms. On the third floor we find "the attic" of the villa which can be reached from the second floor by entering another large bedroom with a dressing room and en-suite bathroom. Ascending a modern floating staircase we arrive to the fantastic roof top terrace where there is a breathtaking view of the gulf as far as Genoa. An outstanding property for whomever would like to experience the bella vita that this corner of heaven has to offer. |
| ffd_displayaddress | |
| floor | |
| ffd_halfbathrooms_pb | 1 |
| ffd_hide_address_on_site | 1 |
| ffd_key_words | Camogli; Camogli, Liguria; Camogli, Liguria; Beach; Camogli Beach; Camogli, Beach; Italy |
| ffd_lastmodifieddate | 2023-02-06T09:50:05.000+0000 |
| lat | 44.3421434 |
| ffd_listofficemlsid | |
| ffd_listofficename | |
| ffd_listingagent_pb | 0036g00001o9Rz5AAE |
| ffd_listing_agent_email | |
| ffd_listing_agent_firstname | |
| ffd_listing_agent_lastname | |
| ffd_listingagentmlsid | |
| ffd_listingagentname | |
| ffd_listing_agent_website | |
| price | 5258680 |
| ffd_listingtype | Sale |
| location | Camogli, Liguria, Italy |
| lng | 9.1735848 |
| sq_feet | |
| ffd_non_member_paid | |
| ffd_other_currency_amount | 4900000 |
| ffd_other_currency_type | EUR |
| ffd_ownerid | 0056g000007K6UMAA0 |
| ffd_pool_pb | |
| ffd_price_upon_request | |
| building_type | Villa |
| ffd_id | a0E6g000009USitEAG |
| ffd_totalarea_pb | 450 |
| ffd_solddate | |
| ffd_soldprice | |
| ffd_state_pb | Liguria |
| ffd_status | Active |
| ffd_threequarterbathrooms | |
| ffd_unit_of_measure | Meters |
| ffd_brokerage_id | 0016g000023kROSAA2 |
| year_built | 1813 |
| ffd_postalcode_pb | |
| pba__WebsiteId__c | 227796 |
| pba__Listing_Website__c | https://www.forbesglobalproperties.com/listings/magnificent-hidden-gem-in-portofino-park |
| Site_Post_Id__c | 227796 |
| ffd_media | a:73:{i:0;s:111:"https://s3.amazonaws.com/propertybase-clients/00D6g000007OY6LEAW/a0O6g00000AYmf2/o0b63oakm/Camogli%20Web-24.jpg";i:1;s:111:"https://s3.amazonaws.com/propertybase-clients/00D6g000007OY6LEAW/a0O6g00000AYmf2/kdo0e2zmp/Camogli%20Web-25.jpg";i:2;s:111:"https://s3.amazonaws.com/propertybase-clients/00D6g000007OY6LEAW/a0O6g00000AYmf2/b0dxq7ez9/Camogli%20Web-26.jpg";i:3;s:111:"https://s3.amazonaws.com/propertybase-clients/00D6g000007OY6LEAW/a0O6g00000AYmf2/0se1q2x7l/Camogli%20Web-30.jpg";i:4;s:111:"https://s3.amazonaws.com/propertybase-clients/00D6g000007OY6LEAW/a0O6g00000AYmf2/y790cuir3/Camogli%20Web-20.jpg";i:5;s:111:"https://s3.amazonaws.com/propertybase-clients/00D6g000007OY6LEAW/a0O6g00000AYmf2/rv540fe50/Camogli%20Web-27.jpg";i:6;s:111:"https://s3.amazonaws.com/propertybase-clients/00D6g000007OY6LEAW/a0O6g00000AYmf2/95vkhl6hn/Camogli%20Web-28.jpg";i:7;s:111:"https://s3.amazonaws.com/propertybase-clients/00D6g000007OY6LEAW/a0O6g00000AYmf2/4akl8luie/Camogli%20Web-30.jpg";i:8;s:111:"https://s3.amazonaws.com/propertybase-clients/00D6g000007OY6LEAW/a0O6g00000AYmf2/kigunnf7g/Camogli%20Web-33.jpg";i:9;s:111:"https://s3.amazonaws.com/propertybase-clients/00D6g000007OY6LEAW/a0O6g00000AYmf2/2o4hzbscf/Camogli%20Web-21.jpg";i:10;s:111:"https://s3.amazonaws.com/propertybase-clients/00D6g000007OY6LEAW/a0O6g00000AYmf2/a1tnkom37/Camogli%20Web-86.jpg";i:11;s:111:"https://s3.amazonaws.com/propertybase-clients/00D6g000007OY6LEAW/a0O6g00000AYmf2/lplhe81ws/Camogli%20Web-11.jpg";i:12;s:110:"https://s3.amazonaws.com/propertybase-clients/00D6g000007OY6LEAW/a0O6g00000AYmf2/jd4scok4k/Camogli%20Web-9.jpg";i:13;s:111:"https://s3.amazonaws.com/propertybase-clients/00D6g000007OY6LEAW/a0O6g00000AYmf2/2a5l298qv/Camogli%20Web-12.jpg";i:14;s:111:"https://s3.amazonaws.com/propertybase-clients/00D6g000007OY6LEAW/a0O6g00000AYmf2/7prykam0w/Camogli%20Web-13.jpg";i:15;s:110:"https://s3.amazonaws.com/propertybase-clients/00D6g000007OY6LEAW/a0O6g00000AYmf2/rsy0fmab1/Camogli%20Web-8.jpg";i:16;s:111:"https://s3.amazonaws.com/propertybase-clients/00D6g000007OY6LEAW/a0O6g00000AYmf2/rfwoom0cs/Camogli%20Web-85.jpg";i:17;s:111:"https://s3.amazonaws.com/propertybase-clients/00D6g000007OY6LEAW/a0O6g00000AYmf2/7i1p6mwda/Camogli%20Web-17.jpg";i:18;s:111:"https://s3.amazonaws.com/propertybase-clients/00D6g000007OY6LEAW/a0O6g00000AYmf2/yijg96hcq/Camogli%20Web-18.jpg";i:19;s:111:"https://s3.amazonaws.com/propertybase-clients/00D6g000007OY6LEAW/a0O6g00000AYmf2/7a71bq4zf/Camogli%20Web-19.jpg";i:20;s:111:"https://s3.amazonaws.com/propertybase-clients/00D6g000007OY6LEAW/a0O6g00000AYmf2/6f3bh0jr6/Camogli%20Web-15.jpg";i:21;s:111:"https://s3.amazonaws.com/propertybase-clients/00D6g000007OY6LEAW/a0O6g00000AYmf2/io61y6cwp/Camogli%20Web-37.jpg";i:22;s:111:"https://s3.amazonaws.com/propertybase-clients/00D6g000007OY6LEAW/a0O6g00000AYmf2/gi7lnshli/Camogli%20Web-38.jpg";i:23;s:110:"https://s3.amazonaws.com/propertybase-clients/00D6g000007OY6LEAW/a0O6g00000AYmf2/zx8nto4cx/Camogli%20Web-3.jpg";i:24;s:110:"https://s3.amazonaws.com/propertybase-clients/00D6g000007OY6LEAW/a0O6g00000AYmf2/3zbe5lilw/Camogli%20Web-6.jpg";i:25;s:110:"https://s3.amazonaws.com/propertybase-clients/00D6g000007OY6LEAW/a0O6g00000AYmf2/nsl8ujxdh/Camogli%20Web-2.jpg";i:26;s:111:"https://s3.amazonaws.com/propertybase-clients/00D6g000007OY6LEAW/a0O6g00000AYmf2/ju0oyeoki/Camogli%20Web-46.jpg";i:27;s:111:"https://s3.amazonaws.com/propertybase-clients/00D6g000007OY6LEAW/a0O6g00000AYmf2/orfbl1kxl/Camogli%20Web-44.jpg";i:28;s:111:"https://s3.amazonaws.com/propertybase-clients/00D6g000007OY6LEAW/a0O6g00000AYmf2/u9ikmtd1n/Camogli%20Web-42.jpg";i:29;s:111:"https://s3.amazonaws.com/propertybase-clients/00D6g000007OY6LEAW/a0O6g00000AYmf2/c0flo6fk1/Camogli%20Web-41.jpg";i:30;s:111:"https://s3.amazonaws.com/propertybase-clients/00D6g000007OY6LEAW/a0O6g00000AYmf2/68bcgqtqy/Camogli%20Web-45.jpg";i:31;s:111:"https://s3.amazonaws.com/propertybase-clients/00D6g000007OY6LEAW/a0O6g00000AYmf2/r8ckjique/Camogli%20Web-51.jpg";i:32;s:111:"https://s3.amazonaws.com/propertybase-clients/00D6g000007OY6LEAW/a0O6g00000AYmf2/v4jkh8zoi/Camogli%20Web-49.jpg";i:33;s:111:"https://s3.amazonaws.com/propertybase-clients/00D6g000007OY6LEAW/a0O6g00000AYmf2/6ql3avmfz/Camogli%20Web-47.jpg";i:34;s:111:"https://s3.amazonaws.com/propertybase-clients/00D6g000007OY6LEAW/a0O6g00000AYmf2/u4ifh7mdl/Camogli%20Web-50.jpg";i:35;s:111:"https://s3.amazonaws.com/propertybase-clients/00D6g000007OY6LEAW/a0O6g00000AYmf2/bg31fh388/Camogli%20Web-48.jpg";i:36;s:111:"https://s3.amazonaws.com/propertybase-clients/00D6g000007OY6LEAW/a0O6g00000AYmf2/8h1uod67v/Camogli%20Web-54.jpg";i:37;s:111:"https://s3.amazonaws.com/propertybase-clients/00D6g000007OY6LEAW/a0O6g00000AYmf2/ooss487i6/Camogli%20Web-52.jpg";i:38;s:111:"https://s3.amazonaws.com/propertybase-clients/00D6g000007OY6LEAW/a0O6g00000AYmf2/6d55blrfp/Camogli%20Web-53.jpg";i:39;s:111:"https://s3.amazonaws.com/propertybase-clients/00D6g000007OY6LEAW/a0O6g00000AYmf2/qagfwnda0/Camogli%20Web-56.jpg";i:40;s:111:"https://s3.amazonaws.com/propertybase-clients/00D6g000007OY6LEAW/a0O6g00000AYmf2/a7770xnll/Camogli%20Web-60.jpg";i:41;s:111:"https://s3.amazonaws.com/propertybase-clients/00D6g000007OY6LEAW/a0O6g00000AYmf2/k1kkfbrqj/Camogli%20Web-58.jpg";i:42;s:111:"https://s3.amazonaws.com/propertybase-clients/00D6g000007OY6LEAW/a0O6g00000AYmf2/btr8sbdbu/Camogli%20Web-63.jpg";i:43;s:111:"https://s3.amazonaws.com/propertybase-clients/00D6g000007OY6LEAW/a0O6g00000AYmf2/zbmc3stlw/Camogli%20Web-62.jpg";i:44;s:110:"https://s3.amazonaws.com/propertybase-clients/00D6g000007OY6LEAW/a0O6g00000AYmf2/sjui3o6wx/Camogli%20Web-7.jpg";i:45;s:111:"https://s3.amazonaws.com/propertybase-clients/00D6g000007OY6LEAW/a0O6g00000AYmf2/ovckg9b0w/Camogli%20Web-65.jpg";i:46;s:111:"https://s3.amazonaws.com/propertybase-clients/00D6g000007OY6LEAW/a0O6g00000AYmf2/78ktyox4s/Camogli%20Web-64.jpg";i:47;s:111:"https://s3.amazonaws.com/propertybase-clients/00D6g000007OY6LEAW/a0O6g00000AYmf2/i3gf7df3a/Camogli%20Web-59.jpg";i:48;s:111:"https://s3.amazonaws.com/propertybase-clients/00D6g000007OY6LEAW/a0O6g00000AYmf2/fn8ojk5ud/Camogli%20Web-57.jpg";i:49;s:111:"https://s3.amazonaws.com/propertybase-clients/00D6g000007OY6LEAW/a0O6g00000AYmf2/br48p4lw3/Camogli%20Web-67.jpg";i:50;s:111:"https://s3.amazonaws.com/propertybase-clients/00D6g000007OY6LEAW/a0O6g00000AYmf2/gzh9f9781/Camogli%20Web-61.jpg";i:51;s:111:"https://s3.amazonaws.com/propertybase-clients/00D6g000007OY6LEAW/a0O6g00000AYmf2/3ke21uzsv/Camogli%20Web-68.jpg";i:52;s:111:"https://s3.amazonaws.com/propertybase-clients/00D6g000007OY6LEAW/a0O6g00000AYmf2/w2iaixane/Camogli%20Web-69.jpg";i:53;s:111:"https://s3.amazonaws.com/propertybase-clients/00D6g000007OY6LEAW/a0O6g00000AYmf2/mo2qtuusd/Camogli%20Web-73.jpg";i:54;s:111:"https://s3.amazonaws.com/propertybase-clients/00D6g000007OY6LEAW/a0O6g00000AYmf2/a2vpmerns/Camogli%20Web-72.jpg";i:55;s:111:"https://s3.amazonaws.com/propertybase-clients/00D6g000007OY6LEAW/a0O6g00000AYmf2/4ps9l8dsk/Camogli%20Web-74.jpg";i:56;s:111:"https://s3.amazonaws.com/propertybase-clients/00D6g000007OY6LEAW/a0O6g00000AYmf2/8bznb64z5/Camogli%20Web-71.jpg";i:57;s:111:"https://s3.amazonaws.com/propertybase-clients/00D6g000007OY6LEAW/a0O6g00000AYmf2/81bxer75t/Camogli%20Web-84.jpg";i:58;s:111:"https://s3.amazonaws.com/propertybase-clients/00D6g000007OY6LEAW/a0O6g00000AYmf2/25wtukt7f/Camogli%20Web-83.jpg";i:59;s:111:"https://s3.amazonaws.com/propertybase-clients/00D6g000007OY6LEAW/a0O6g00000AYmf2/gn32ei50v/Camogli%20Web-82.jpg";i:60;s:111:"https://s3.amazonaws.com/propertybase-clients/00D6g000007OY6LEAW/a0O6g00000AYmf2/trpvzur93/Camogli%20Web-81.jpg";i:61;s:111:"https://s3.amazonaws.com/propertybase-clients/00D6g000007OY6LEAW/a0O6g00000AYmf2/20guqxh3f/Camogli%20Web-75.jpg";i:62;s:111:"https://s3.amazonaws.com/propertybase-clients/00D6g000007OY6LEAW/a0O6g00000AYmf2/t5fc1n9u6/Camogli%20Web-76.jpg";i:63;s:111:"https://s3.amazonaws.com/propertybase-clients/00D6g000007OY6LEAW/a0O6g00000AYmf2/dn3nnlc4i/Camogli%20Web-79.jpg";i:64;s:111:"https://s3.amazonaws.com/propertybase-clients/00D6g000007OY6LEAW/a0O6g00000AYmf2/c77gf9hn4/Camogli%20Web-77.jpg";i:65;s:111:"https://s3.amazonaws.com/propertybase-clients/00D6g000007OY6LEAW/a0O6g00000AYmf2/2rp46najr/Camogli%20Web-70.jpg";i:66;s:111:"https://s3.amazonaws.com/propertybase-clients/00D6g000007OY6LEAW/a0O6g00000AYmf2/9hsvdd2v8/Camogli%20Web-78.jpg";i:67;s:111:"https://s3.amazonaws.com/propertybase-clients/00D6g000007OY6LEAW/a0O6g00000AYmf2/vtz2qqijl/Camogli%20Web-35.jpg";i:68;s:111:"https://s3.amazonaws.com/propertybase-clients/00D6g000007OY6LEAW/a0O6g00000AYmf2/ze8fuhubk/Camogli%20Web-66.jpg";i:69;s:111:"https://s3.amazonaws.com/propertybase-clients/00D6g000007OY6LEAW/a0O6g00000AYmf2/ncr97mwaz/Camogli%20Web-55.jpg";i:70;s:110:"https://s3.amazonaws.com/propertybase-clients/00D6g000007OY6LEAW/a0O6g00000AYmf2/r8uazcffk/Camogli%20Web-5.jpg";i:71;s:111:"https://s3.amazonaws.com/propertybase-clients/00D6g000007OY6LEAW/a0O6g00000AYmf2/xxbr6eu8r/Camogli%20Web-40.jpg";i:72;s:111:"https://s3.amazonaws.com/propertybase-clients/00D6g000007OY6LEAW/a0O6g00000AYmf2/rxpq560l0/Camogli%20Web-31.jpg";} |
| _thumbnail_id | 227797 |
| ffd_featured_image | https://s3.amazonaws.com/propertybase-clients/00D6g000007OY6LEAW/a0O6g00000AYmf2/o0b63oakm/Camogli%20Web-24.jpg |
| agents | a:1:{i:0;s:6:"183833";} |
| _wp_old_date | 2022-08-18 |
| ffd_record_is_deleted | |
| featured_images | 227797 |
| listing_images | a:73:{i:0;s:6:"227797";i:1;s:6:"227798";i:2;s:6:"227799";i:3;s:6:"227801";i:4;s:6:"227802";i:5;s:6:"227803";i:6;s:6:"227804";i:7;s:6:"227805";i:8;s:6:"227807";i:9;s:6:"227809";i:10;s:6:"227820";i:11;s:6:"227808";i:12;s:6:"227819";i:13;s:6:"227810";i:14;s:6:"227811";i:15;s:6:"227818";i:16;s:6:"227852";i:17;s:6:"227813";i:18;s:6:"227814";i:19;s:6:"227815";i:20;s:6:"227812";i:21;s:6:"227821";i:22;s:6:"227816";i:23;s:6:"227800";i:24;s:6:"227836";i:25;s:6:"227806";i:26;s:6:"227823";i:27;s:6:"229442";i:28;s:6:"227822";i:29;s:6:"227824";i:30;s:6:"227825";i:31;s:6:"227827";i:32;s:6:"229443";i:33;s:6:"227826";i:34;s:6:"227828";i:35;s:6:"227829";i:36;s:6:"227831";i:37;s:6:"227830";i:38;s:6:"227832";i:39;s:6:"227833";i:40;s:6:"227837";i:41;s:6:"227838";i:42;s:6:"227839";i:43;s:6:"227841";i:44;s:6:"227846";i:45;s:6:"227843";i:46;s:6:"227842";i:47;s:6:"227835";i:48;s:6:"227834";i:49;s:6:"227844";i:50;s:6:"227840";i:51;s:6:"227845";i:52;s:6:"227847";i:53;s:6:"227851";i:54;s:6:"227850";i:55;s:6:"227862";i:56;s:6:"227848";i:57;s:6:"227853";i:58;s:6:"227854";i:59;s:6:"227855";i:60;s:6:"227856";i:61;s:6:"227861";i:62;s:6:"227860";i:63;s:6:"227857";i:64;s:6:"227859";i:65;s:6:"227849";i:66;s:6:"227858";i:67;s:6:"227817";i:68;s:6:"245946";i:69;s:6:"245947";i:70;s:6:"245948";i:71;s:6:"245949";i:72;s:6:"245950";} |
| post_member_id | 183774 |
| post_agent_id | 183833 |
| _sbi_oembed_done_checking | 1 |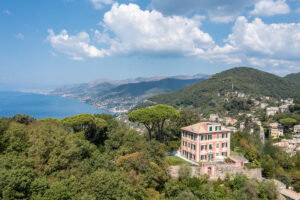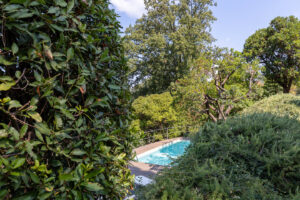 Magnificent hidden gem in Portofino park
EUR 4,900,000
(US $5,258,680)
Camogli, Liguria, Italy
Status: Active
This splendid Genoese villa dates back to 1813 and has been completely renovated by the current owners from 2006 to 2013 in a perfect mix of historical and contemporary style.
The property is located within the Portofino National Park, exactly on the hill that divides Portofino from Camogli, with a breathtaking view of the Tigullio Gulf and is quickly reachable from the Rapallo motorway in 15 minutes and only 25 mins from the Genoa Airport.
The villa is set in an area of about 2000 square meters with a splendid garden surrounding the property as well as a fantastic swimming pool with a panoramic view over the gulf where you can see the whole coastline of Genoa.
There is also a dependance for guests or service personnel and a small structure of 20 square meters in the green where you can do yoga or relax in front of the beauty of the sea.
The villa is spread over 3 floors. On the ground floor we have an enviable terrace in front of the living room where you can enjoy unforgettable sunsets. The very bright living room gives access to the dining room and the fully-furnished kitchen. A guest bathroom completes the ground floor.
The first floor consists of a master bedroom with a dressing room, a balcony overlooking the gulf and a private bathroom. In the adjacent rooms we find a study and another bedroom.
On the second floor are two spacious and bright bedrooms, both with their own en-suite bathrooms.
On the third floor we find "the attic" of the villa which can be reached from the second floor by entering another large bedroom with a dressing room and en-suite bathroom. Ascending a modern floating staircase we arrive to the fantastic roof top terrace where there is a breathtaking view of the gulf as far as Genoa.
An outstanding property for whomever would like to experience the bella vita that this corner of heaven has to offer.