ffd_listing_title
Live the good life on the links in Lake Oswego
ffd_unique_id
ffd_mls_id
ffd_salesforce_id
a0E6g00000A42aeEAB
ffd_address_pb
14410 Uplands Dr
address
14410 Uplands Dr
baths
beds
ffd_city_pb
Lake Oswego
ffd_colistingagent_pb
ffd_colistingagentemail_pb
ffd_colistingagentmlsid
ffd_colistingagentname
ffd_colistingofficemlsid
ffd_colistingofficename_pb
ffd_country_pb
United States
ffd_createddate
2023-03-10T16:37:02.000+0000
about
Experience the luxury vacation-where-you-live lifestyle just off the 13th hole of the iconic Oswego Lake Country Club in the midst of everything that makes Lake Oswego one of the most desirable places to live in the Pacific Northwest. This exceptional proposed home designed and built by multiple Street of Dreams award-winning Elite Homes features the outstanding craftsmanship, architectural design and attention to detail you would expect from one of the region's most respected builders.

Enjoy sweeping views of the lush golf course, its surrounding pine trees and the mountains of Mt. Hood National Forest in the distance from the large windows that extend across the rear of this gorgeous home slated to be completed in the spring of 2024. This location, coupled with the expertise of Jeff Jetton and his team at Elite Homes will culminate in a luxurious custom residence ideal for entertaining, gathering with friends and family and enjoying life on the links.

When ground is broken on this project in spring 2023 and as the building process proceeds, the buyer will have the opportunity to work with the acclaimed Elite Homes in-house home designer and interior designer to select and customize finishes and features. If purchased early enough in the process, the buyer can collaborate with the talented design team to customize room sizes and configurations to suit their individual needs. As the project progresses, Elite Homes plans to utilize all the elements expected in a custom-built luxury property including upgraded hardwood floors, stone slabs, black-frame windows and a deluxe Monogram appliance package. As always, the Elite team will utilize BuilderTrend, an industry-leading homebuilding project management platform for real-time project status and communication in order to provide unparalleled customer service throughout the building process.

The proposed layout features tall, 10-foot ceilings on the main floor where a large, welcoming great room includes accordion doors that open the covered deck and outdoor living space where you can enjoy the view year-round. The deluxe kitchen is an entertainer's dream with a central island where everyone is sure to gather. The dining room overlooks the front of the home and functions just as perfectly for special occasions and holidays as it does for casual weeknight meals.

The main floor also includes a comfortable guest suite and a quiet home office tucked away from the activity of the main space. A wide staircase and a proposed elevator extend to both the second floor and the daylight basement below. Upstairs, the primary suite is a serene haven featuring golf course views and a spa-inspired ensuite bath. Two additional bedrooms each include ensuite baths, one shared with the spacious home gym. Downstairs, the daylight basement includes a fifth bedroom as well as a flexible space that could be used as an ADU or guest suite with a separate entrance.

With over 25 years of experience building some of Portland's most stunning custom homes, Elite Homes is known for exceeding expectations in every stage of the building process. The Elite team is committed to working with their clients to deliver beautiful and functional homes with luxurious finishes and smart features that reflect their style and personality. This property presents a prime opportunity to work with a talented and experienced team to bring your vision to reality in a setting rarely available in Lake Oswego.

Located in the sought-after Uplands neighborhood, this home is beautifully situated to enjoy Springbrook City Park's 52 acres of trails and natural area, and the Lake Oswego Indoor Tennis Center as well as all the restaurants, shopping, Farmer's Market and community events in downtown LO. This home also enjoys access to the Uplands Easement with 10 boat slips and kayak/paddle board storage to enjoy Oswego Lake. Forest Hills Elementary School is a five-minute drive and Lake Oswego Junior and High Schools are even closer.

ffd_displayaddress
floor
ffd_halfbathrooms_pb
ffd_hide_address_on_site
1
ffd_key_words
Lake Oswego
ffd_lastmodifieddate
2023-03-11T07:39:39.000+0000
lat
45.42073
ffd_listofficemlsid
ffd_listofficename
ffd_listingagent_pb
0036g00001jnOQGAA2
ffd_listing_agent_email
ffd_listing_agent_firstname
ffd_listing_agent_lastname
ffd_listingagentmlsid
ffd_listingagentname
ffd_listing_agent_website
price
4400000
ffd_listingtype
Sale
location
Lake Oswego, Oregon, United States
lng
-122.69471
sq_feet
ffd_non_member_paid
ffd_other_currency_amount
ffd_other_currency_type
ffd_ownerid
0056g0000078OtSAAU
ffd_pool_pb
ffd_price_upon_request
1
building_type
Single Family
ffd_id
a0E6g00000A42aeEAB
ffd_totalarea_pb
4540
ffd_solddate
ffd_soldprice
ffd_state_pb
Oregon
ffd_status
Active
ffd_threequarterbathrooms
ffd_unit_of_measure
Square Feet
ffd_brokerage_id
0016g00001zGj4nAAC
year_built
2024
ffd_postalcode_pb
pba__WebsiteId__c
330145
pba__Listing_Website__c
https://www.forbesglobalproperties.com/listings/live-the-good-life-on-the-links-in-lake-oswego
Site_Post_Id__c
330145
ffd_media
a:4:{i:0;s:132:"https://s3.amazonaws.com/propertybase-clients/00D6g000007OY6LEAW/a0O6g00000CcGK8/5i9o1zp9v/2023-02-09%20%28UPLANDS%20FRONT-HD%29.jpg";i:1;s:150:"https://s3.amazonaws.com/propertybase-clients/00D6g000007OY6LEAW/a0O6g00000CcGK8/zsidshqia/2023-02-09%20%28UPLANDS%20REAR%20BALCONY%20VIEW_rev1%29.jpg";i:2;s:139:"https://s3.amazonaws.com/propertybase-clients/00D6g000007OY6LEAW/a0O6g00000CcGK8/3bk3tios9/2023-02-09%20%28UPLANDS%20FRONT%20LEFT-HD%29.jpg";i:3;s:140:"https://s3.amazonaws.com/propertybase-clients/00D6g000007OY6LEAW/a0O6g00000CcGK8/bfhgz5nec/2023-02-09%20%28UPLANDS%20FRONT%20RIGHT-HD%29.jpg";}
_thumbnail_id
330146
ffd_featured_image
https://s3.amazonaws.com/propertybase-clients/00D6g000007OY6LEAW/a0O6g00000CcGK8/5i9o1zp9v/2023-02-09%20%28UPLANDS%20FRONT-HD%29.jpg
agents
a:1:{i:0;s:6:"161746";}
_wp_old_date
2023-03-11
ffd_record_is_deleted
featured_images
330146
primary_media_0_image
330146
_primary_media_0_image
field_5f988067abcc4
primary_media_0_video
_primary_media_0_video
field_5f98807dabcc5
primary_media_1_image
330147
_primary_media_1_image
field_5f988067abcc4
primary_media_1_video
_primary_media_1_video
field_5f98807dabcc5
primary_media
2
_primary_media
field_5f98805cabcc3
secondary_media_0_image
330148
_secondary_media_0_image
field_5f988119a39fd
secondary_media_0_video
_secondary_media_0_video
field_5f988119a39fe
secondary_media_1_image
330149
_secondary_media_1_image
field_5f988119a39fd
secondary_media_1_video
_secondary_media_1_video
field_5f988119a39fe
secondary_media
2
_secondary_media
field_5f988119a39fc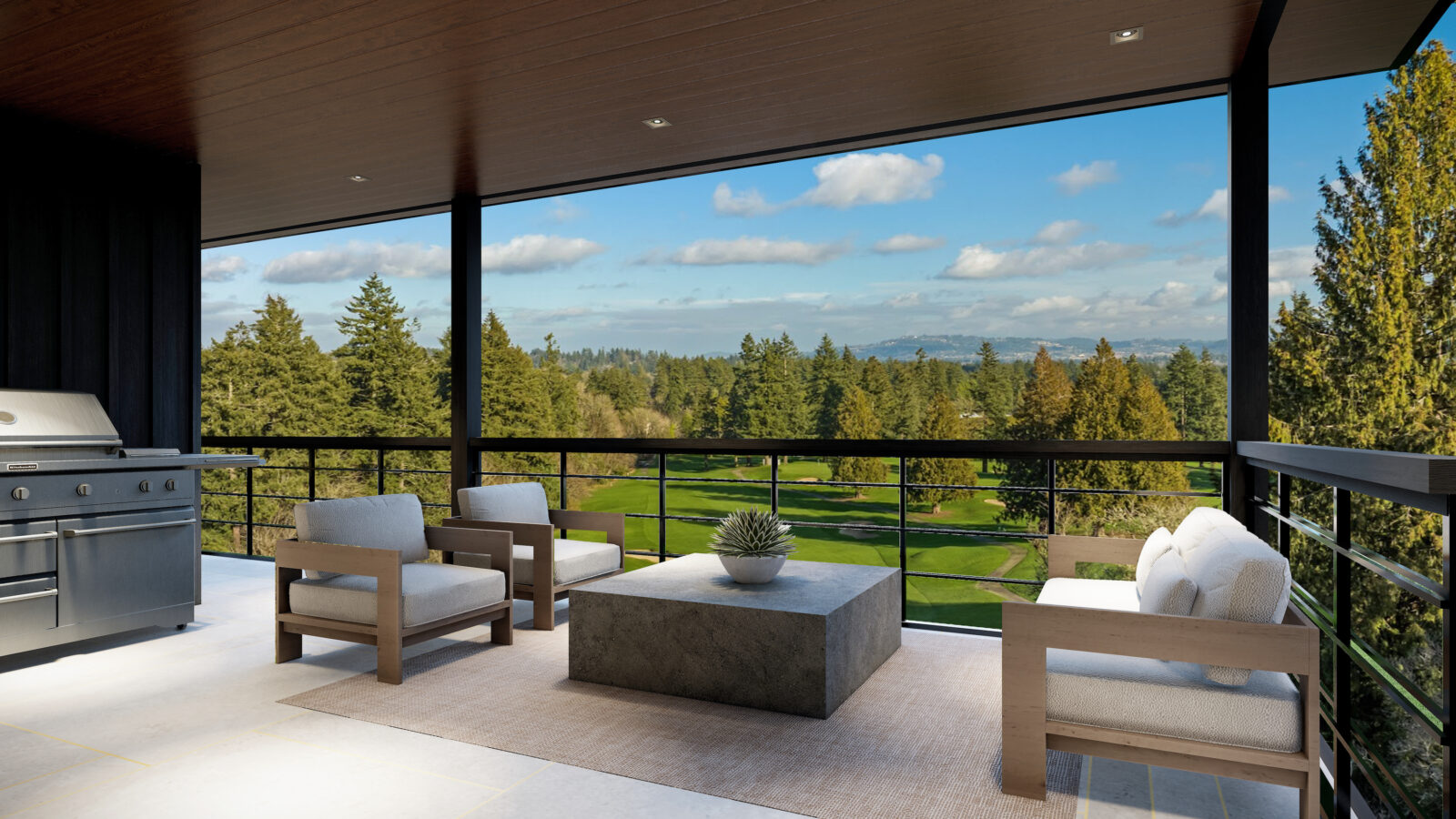 Live the good life on the links in Lake Oswego
Lake Oswego, Oregon, United States
Status: Active
Experience the luxury vacation-where-you-live lifestyle just off the 13th hole of the iconic Oswego Lake Country Club in the midst of everything that makes Lake Oswego one of the most desirable places to live in the Pacific Northwest. This exceptional proposed home designed and built by multiple Street of Dreams award-winning Elite Homes features the outstanding craftsmanship, architectural design and attention to detail you would expect from one of the region's most respected builders.
Enjoy sweeping views of the lush golf course, its surrounding pine trees and the mountains of Mt. Hood National Forest in the distance from the large windows that extend across the rear of this gorgeous home slated to be completed in the spring of 2024. This location, coupled with the expertise of Jeff Jetton and his team at Elite Homes will culminate in a luxurious custom residence ideal for entertaining, gathering with friends and family and enjoying life on the links.
When ground is broken on this project in spring 2023 and as the building process proceeds, the buyer will have the opportunity to work with the acclaimed Elite Homes in-house home designer and interior designer to select and customize finishes and features. If purchased early enough in the process, the buyer can collaborate with the talented design team to customize room sizes and configurations to suit their individual needs. As the project progresses, Elite Homes plans to utilize all the elements expected in a custom-built luxury property including upgraded hardwood floors, stone slabs, black-frame windows and a deluxe Monogram appliance package. As always, the Elite team will utilize BuilderTrend, an industry-leading homebuilding project management platform for real-time project status and communication in order to provide unparalleled customer service throughout the building process.
The proposed layout features tall, 10-foot ceilings on the main floor where a large, welcoming great room includes accordion doors that open the covered deck and outdoor living space where you can enjoy the view year-round. The deluxe kitchen is an entertainer's dream with a central island where everyone is sure to gather. The dining room overlooks the front of the home and functions just as perfectly for special occasions and holidays as it does for casual weeknight meals.
The main floor also includes a comfortable guest suite and a quiet home office tucked away from the activity of the main space. A wide staircase and a proposed elevator extend to both the second floor and the daylight basement below. Upstairs, the primary suite is a serene haven featuring golf course views and a spa-inspired ensuite bath. Two additional bedrooms each include ensuite baths, one shared with the spacious home gym. Downstairs, the daylight basement includes a fifth bedroom as well as a flexible space that could be used as an ADU or guest suite with a separate entrance.
With over 25 years of experience building some of Portland's most stunning custom homes, Elite Homes is known for exceeding expectations in every stage of the building process. The Elite team is committed to working with their clients to deliver beautiful and functional homes with luxurious finishes and smart features that reflect their style and personality. This property presents a prime opportunity to work with a talented and experienced team to bring your vision to reality in a setting rarely available in Lake Oswego.
Located in the sought-after Uplands neighborhood, this home is beautifully situated to enjoy Springbrook City Park's 52 acres of trails and natural area, and the Lake Oswego Indoor Tennis Center as well as all the restaurants, shopping, Farmer's Market and community events in downtown LO. This home also enjoys access to the Uplands Easement with 10 boat slips and kayak/paddle board storage to enjoy Oswego Lake. Forest Hills Elementary School is a five-minute drive and Lake Oswego Junior and High Schools are even closer.
This unique home is a prime example of the luxury real estate available in Lake Oswego, Oregon. You can visit our Oregon search pages for more luxury real estate choices in Lake Oswego.