| | |
| --- | --- |
| ffd_listing_title | House in Beaconsfield, Quebec |
| ffd_unique_id | |
| ffd_mls_id | |
| ffd_salesforce_id | a0E6g000009v6rWEAQ |
| ffd_address_pb | 71, Av. Woodland |
| address | 71, Av. Woodland |
| baths | 4 |
| beds | 6 |
| ffd_city_pb | Beaconsfield |
| ffd_colistingagent_pb | |
| ffd_colistingagentemail_pb | |
| ffd_colistingagentmlsid | |
| ffd_colistingagentname | |
| ffd_colistingofficemlsid | |
| ffd_colistingofficename_pb | |
| ffd_country_pb | Canada |
| ffd_createddate | 2022-12-22T19:36:20.000+0000 |
| about | Magnificent, turnkey residence fully loaded with all the bells and whistles. Custom built for the original owners the property features main floor and second level master suites, an elevator, a great room style family room, multiple fireplaces, high ceilings, triple pane windows, solid wood doors, all closets with harmonious organizers, completely finished inter-generational basement with two bedrooms, cinema room, infrared sauna, formal living and dining rooms plus a second kitchen. Built for the discerning. Ideal for comfortable family living and entertaining alike. One visit will convince! |
| ffd_displayaddress | |
| floor | |
| ffd_halfbathrooms_pb | 0 |
| ffd_hide_address_on_site | |
| ffd_key_words | Beaconsfield;Canada;Beaconsfield, Quebec;CA |
| ffd_lastmodifieddate | 2023-01-31T00:04:38.000+0000 |
| lat | 45.421042 |
| ffd_listofficemlsid | |
| ffd_listofficename | |
| ffd_listingagent_pb | 0036g00002AmxfsAAB |
| ffd_listing_agent_email | |
| ffd_listing_agent_firstname | |
| ffd_listing_agent_lastname | |
| ffd_listingagentmlsid | |
| ffd_listingagentname | |
| ffd_listing_agent_website | |
| price | 2956364 |
| ffd_listingtype | Sale |
| location | Beaconsfield, Quebec, Canada |
| lng | -73.883387 |
| sq_feet | 0 |
| ffd_non_member_paid | |
| ffd_other_currency_amount | 3975000 |
| ffd_other_currency_type | CAD |
| ffd_ownerid | 0056g000006UPdNAAW |
| ffd_pool_pb | |
| ffd_price_upon_request | |
| building_type | House |
| ffd_id | a0E6g000009v6rWEAQ |
| ffd_totalarea_pb | 0 |
| ffd_solddate | |
| ffd_soldprice | |
| ffd_state_pb | Quebec |
| ffd_status | Active |
| ffd_threequarterbathrooms | 0 |
| ffd_unit_of_measure | |
| ffd_brokerage_id | 0016g00002L3Kc7AAF |
| year_built | 2010 |
| ffd_postalcode_pb | |
| pba__WebsiteId__c | 301591 |
| pba__Listing_Website__c | https://www.forbesglobalproperties.com/listings/house-in-beaconsfield-quebec |
| Site_Post_Id__c | 301591 |
| ffd_media | a:54:{i:0;s:73:"https://profusionimmo.ca/public/user_files/proprietes/work/25131235-1.jpg";i:1;s:73:"https://profusionimmo.ca/public/user_files/proprietes/work/25131235-2.jpg";i:2;s:73:"https://profusionimmo.ca/public/user_files/proprietes/work/25131235-3.jpg";i:3;s:73:"https://profusionimmo.ca/public/user_files/proprietes/work/25131235-4.jpg";i:4;s:73:"https://profusionimmo.ca/public/user_files/proprietes/work/25131235-5.jpg";i:5;s:73:"https://profusionimmo.ca/public/user_files/proprietes/work/25131235-6.jpg";i:6;s:73:"https://profusionimmo.ca/public/user_files/proprietes/work/25131235-7.jpg";i:7;s:73:"https://profusionimmo.ca/public/user_files/proprietes/work/25131235-8.jpg";i:8;s:73:"https://profusionimmo.ca/public/user_files/proprietes/work/25131235-9.jpg";i:9;s:74:"https://profusionimmo.ca/public/user_files/proprietes/work/25131235-10.jpg";i:10;s:74:"https://profusionimmo.ca/public/user_files/proprietes/work/25131235-11.jpg";i:11;s:74:"https://profusionimmo.ca/public/user_files/proprietes/work/25131235-12.jpg";i:12;s:74:"https://profusionimmo.ca/public/user_files/proprietes/work/25131235-13.jpg";i:13;s:74:"https://profusionimmo.ca/public/user_files/proprietes/work/25131235-14.jpg";i:14;s:74:"https://profusionimmo.ca/public/user_files/proprietes/work/25131235-15.jpg";i:15;s:74:"https://profusionimmo.ca/public/user_files/proprietes/work/25131235-16.jpg";i:16;s:74:"https://profusionimmo.ca/public/user_files/proprietes/work/25131235-17.jpg";i:17;s:74:"https://profusionimmo.ca/public/user_files/proprietes/work/25131235-18.jpg";i:18;s:74:"https://profusionimmo.ca/public/user_files/proprietes/work/25131235-19.jpg";i:19;s:74:"https://profusionimmo.ca/public/user_files/proprietes/work/25131235-20.jpg";i:20;s:74:"https://profusionimmo.ca/public/user_files/proprietes/work/25131235-21.jpg";i:21;s:74:"https://profusionimmo.ca/public/user_files/proprietes/work/25131235-22.jpg";i:22;s:74:"https://profusionimmo.ca/public/user_files/proprietes/work/25131235-23.jpg";i:23;s:74:"https://profusionimmo.ca/public/user_files/proprietes/work/25131235-24.jpg";i:24;s:74:"https://profusionimmo.ca/public/user_files/proprietes/work/25131235-25.jpg";i:25;s:74:"https://profusionimmo.ca/public/user_files/proprietes/work/25131235-26.jpg";i:26;s:74:"https://profusionimmo.ca/public/user_files/proprietes/work/25131235-27.jpg";i:27;s:74:"https://profusionimmo.ca/public/user_files/proprietes/work/25131235-28.jpg";i:28;s:74:"https://profusionimmo.ca/public/user_files/proprietes/work/25131235-29.jpg";i:29;s:74:"https://profusionimmo.ca/public/user_files/proprietes/work/25131235-30.jpg";i:30;s:74:"https://profusionimmo.ca/public/user_files/proprietes/work/25131235-31.jpg";i:31;s:74:"https://profusionimmo.ca/public/user_files/proprietes/work/25131235-32.jpg";i:32;s:74:"https://profusionimmo.ca/public/user_files/proprietes/work/25131235-33.jpg";i:33;s:74:"https://profusionimmo.ca/public/user_files/proprietes/work/25131235-34.jpg";i:34;s:74:"https://profusionimmo.ca/public/user_files/proprietes/work/25131235-35.jpg";i:35;s:74:"https://profusionimmo.ca/public/user_files/proprietes/work/25131235-36.jpg";i:36;s:74:"https://profusionimmo.ca/public/user_files/proprietes/work/25131235-37.jpg";i:37;s:74:"https://profusionimmo.ca/public/user_files/proprietes/work/25131235-38.jpg";i:38;s:74:"https://profusionimmo.ca/public/user_files/proprietes/work/25131235-39.jpg";i:39;s:74:"https://profusionimmo.ca/public/user_files/proprietes/work/25131235-40.jpg";i:40;s:74:"https://profusionimmo.ca/public/user_files/proprietes/work/25131235-41.jpg";i:41;s:74:"https://profusionimmo.ca/public/user_files/proprietes/work/25131235-42.jpg";i:42;s:74:"https://profusionimmo.ca/public/user_files/proprietes/work/25131235-43.jpg";i:43;s:74:"https://profusionimmo.ca/public/user_files/proprietes/work/25131235-44.jpg";i:44;s:74:"https://profusionimmo.ca/public/user_files/proprietes/work/25131235-45.jpg";i:45;s:74:"https://profusionimmo.ca/public/user_files/proprietes/work/25131235-46.jpg";i:46;s:74:"https://profusionimmo.ca/public/user_files/proprietes/work/25131235-47.jpg";i:47;s:74:"https://profusionimmo.ca/public/user_files/proprietes/work/25131235-48.jpg";i:48;s:74:"https://profusionimmo.ca/public/user_files/proprietes/work/25131235-49.jpg";i:49;s:74:"https://profusionimmo.ca/public/user_files/proprietes/work/25131235-50.jpg";i:50;s:74:"https://profusionimmo.ca/public/user_files/proprietes/work/25131235-51.jpg";i:51;s:74:"https://profusionimmo.ca/public/user_files/proprietes/work/25131235-52.jpg";i:52;s:74:"https://profusionimmo.ca/public/user_files/proprietes/work/25131235-53.jpg";i:53;s:74:"https://profusionimmo.ca/public/user_files/proprietes/work/25131235-54.jpg";} |
| _thumbnail_id | 301592 |
| ffd_featured_image | https://profusionimmo.ca/public/user_files/proprietes/work/25131235-1.jpg |
| agents | a:1:{i:0;s:6:"299673";} |
| _wp_old_date | 2022-12-23 |
| ffd_record_is_deleted | |
| _wp_old_slug | two-or-more-storey-house-in-beaconsfield-quebec |
| featured_images | 301592 |
| primary_media_0_image | 301596 |
| _primary_media_0_image | field_5f988067abcc4 |
| primary_media_0_video | |
| _primary_media_0_video | field_5f98807dabcc5 |
| primary_media_1_image | 301594 |
| _primary_media_1_image | field_5f988067abcc4 |
| primary_media_1_video | |
| _primary_media_1_video | field_5f98807dabcc5 |
| primary_media_2_image | 301595 |
| _primary_media_2_image | field_5f988067abcc4 |
| primary_media_2_video | |
| _primary_media_2_video | field_5f98807dabcc5 |
| primary_media | 3 |
| _primary_media | field_5f98805cabcc3 |
| secondary_media_0_image | 301599 |
| _secondary_media_0_image | field_5f988119a39fd |
| secondary_media_0_video | |
| _secondary_media_0_video | field_5f988119a39fe |
| secondary_media_1_image | 304029 |
| _secondary_media_1_image | field_5f988119a39fd |
| secondary_media_1_video | |
| _secondary_media_1_video | field_5f988119a39fe |
| secondary_media_2_image | 301603 |
| _secondary_media_2_image | field_5f988119a39fd |
| secondary_media_2_video | |
| _secondary_media_2_video | field_5f988119a39fe |
| secondary_media_3_image | 301633 |
| _secondary_media_3_image | field_5f988119a39fd |
| secondary_media_3_video | |
| _secondary_media_3_video | field_5f988119a39fe |
| secondary_media_4_image | 301607 |
| _secondary_media_4_image | field_5f988119a39fd |
| secondary_media_4_video | |
| _secondary_media_4_video | field_5f988119a39fe |
| secondary_media_5_image | 301631 |
| _secondary_media_5_image | field_5f988119a39fd |
| secondary_media_5_video | |
| _secondary_media_5_video | field_5f988119a39fe |
| secondary_media_6_image | 301632 |
| _secondary_media_6_image | field_5f988119a39fd |
| secondary_media_6_video | |
| _secondary_media_6_video | field_5f988119a39fe |
| secondary_media_7_image | 301623 |
| _secondary_media_7_image | field_5f988119a39fd |
| secondary_media_7_video | |
| _secondary_media_7_video | field_5f988119a39fe |
| secondary_media_8_image | 301625 |
| _secondary_media_8_image | field_5f988119a39fd |
| secondary_media_8_video | |
| _secondary_media_8_video | field_5f988119a39fe |
| secondary_media_9_image | 301630 |
| _secondary_media_9_image | field_5f988119a39fd |
| secondary_media_9_video | |
| _secondary_media_9_video | field_5f988119a39fe |
| secondary_media_10_image | 301619 |
| _secondary_media_10_image | field_5f988119a39fd |
| secondary_media_10_video | |
| _secondary_media_10_video | field_5f988119a39fe |
| secondary_media_11_image | 301622 |
| _secondary_media_11_image | field_5f988119a39fd |
| secondary_media_11_video | |
| _secondary_media_11_video | field_5f988119a39fe |
| secondary_media_12_image | 301638 |
| _secondary_media_12_image | field_5f988119a39fd |
| secondary_media_12_video | |
| _secondary_media_12_video | field_5f988119a39fe |
| secondary_media_13_image | 301636 |
| _secondary_media_13_image | field_5f988119a39fd |
| secondary_media_13_video | |
| _secondary_media_13_video | field_5f988119a39fe |
| secondary_media_14_image | 304030 |
| _secondary_media_14_image | field_5f988119a39fd |
| secondary_media_14_video | |
| _secondary_media_14_video | field_5f988119a39fe |
| secondary_media_15_image | 301641 |
| _secondary_media_15_image | field_5f988119a39fd |
| secondary_media_15_video | |
| _secondary_media_15_video | field_5f988119a39fe |
| secondary_media_16_image | 304032 |
| _secondary_media_16_image | field_5f988119a39fd |
| secondary_media_16_video | |
| _secondary_media_16_video | field_5f988119a39fe |
| secondary_media | 17 |
| _secondary_media | field_5f988119a39fc |
House in Beaconsfield, Quebec
CAD 3,975,000
(US $2,956,364)
71, Av. Woodland
Beaconsfield, Quebec, Canada
Status: Active
Magnificent, turnkey residence fully loaded with all the bells and whistles. Custom built for the original owners the property features main floor and second level master suites, an elevator, a great room style family room, multiple fireplaces, high ceilings, triple pane windows, solid wood doors, all closets with harmonious organizers, completely finished inter-generational basement with two bedrooms, cinema room, infrared sauna, formal living and dining rooms plus a second kitchen. Built for the discerning. Ideal for comfortable family living and entertaining alike. One visit will convince!
Properties You Might Also Like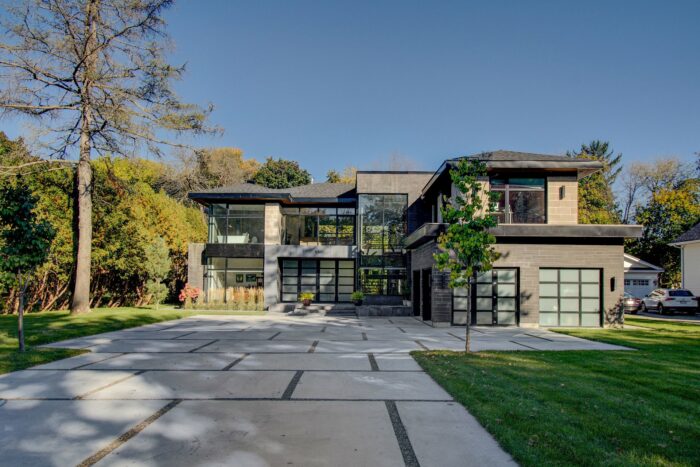 CAD 4,500,000
(US $3,346,827)
Beaconsfield, Quebec, Canada
House in Beaconsfield, Quebec
CAD 1,865,000
(US $1,371,782)
Beaconsfield, Quebec, Canada
Split-level in Beaconsfield, Quebec
This unique 6 Bedroom home with 4 Bathrooms is a prime example of the luxury real estate available in Beaconsfield, Quebec. You can visit our Quebec search pages for more luxury real estate choices in Beaconsfield.