ffd_listing_title
High Floor w/ Maid's room | Marina Views
ffd_unique_id
ffd_mls_id
ffd_salesforce_id
a0E6g000008MppGEAS
ffd_address_pb
Jumeirah Bay Island
address
Jumeirah Bay Island
baths
5
beds
3
ffd_city_pb
Dubai
ffd_colistingagent_pb
ffd_colistingagentemail_pb
ffd_colistingagentmlsid
ffd_colistingagentname
ffd_colistingofficemlsid
ffd_colistingofficename_pb
ffd_country_pb
United Arab Emirates
ffd_createddate
2022-03-23T09:54:06.000+0000
about

Brought to you by Driven Properties, this 3 Bed Apt is located in Bulgari Resort & Residences, Jumeirah.

Unit Details:

Rented until Jan. 2023
Unit Type: C
View: Marina
Kitchen: Open and Fully Fitted
Bathrooms: 5
Built up Area: 2631 sq ft
No. of Parking: 2
Furnished: No

Features:

Balcony
Gymnasium
Maid's room
Shared pool
Solid wood floors
Maids room
Restaurants

Jumeirah Bay Island is a man-made island that represents one of the finest residential areas in Dubai developed by Meraas Development Company and offers a mixture of apartments and villas overlooking the coast of Jumeirah.

Call our Business Bay office for more information or viewing on +97144297040 for out of office hours or weekends call +971553658402.

Ask us about:

Mortgage Advisory
Property Management
Holiday Homes
Interior Design

Visit our offices across Dubai's most popular communities including:

Business Bay
Dubai Creek Harbour
Jumeirah Village Circle
Dubai Hills Estate

ffd_displayaddress
floor
ffd_halfbathrooms_pb
0
ffd_hide_address_on_site
ffd_key_words
Dubai; Dubai, Dubai; Jumeirah, Dubai; UAE
ffd_lastmodifieddate
2023-05-26T22:50:29.000+0000
lat
25.210697
ffd_listofficemlsid
ffd_listofficename
ffd_listingagent_pb
0036g00001cHh8jAAC
ffd_listing_agent_email
ffd_listing_agent_firstname
ffd_listing_agent_lastname
ffd_listingagentmlsid
ffd_listingagentname
ffd_listing_agent_website
https://www.drivenproperties.com/dubai/properties-for-sale
price
10880000
ffd_listingtype
Sale
location
Dubai, Dubai, United Arab Emirates
lng
55.236428
sq_feet
0
ffd_non_member_paid
ffd_other_currency_amount
10880000
ffd_other_currency_type
USD
ffd_ownerid
0056g000006mx0IAAQ
ffd_pool_pb
ffd_price_upon_request
building_type
Apartment
ffd_id
a0E6g000008MppGEAS
ffd_totalarea_pb
2631
ffd_solddate
ffd_soldprice
ffd_state_pb
Dubai
ffd_status
Active
ffd_unit_of_measure
Square Feet
ffd_brokerage_id
0016g00001qtXGvAAM
year_built
0
ffd_postalcode_pb
pba__WebsiteId__c
180948
pba__Listing_Website__c
https://www.forbesglobalproperties.com/listings/high-floor-w-maids-room-marina-views
Site_Post_Id__c
180948
ffd_media
a:20:{i:0;s:110:"https://crm.drivenproperties.com/image/original//listings/listing/2018/09/30/113650158/photos//23552345-15.jpg";i:1;s:110:"https://crm.drivenproperties.com/image/original//listings/listing/2018/09/30/113650158/photos//23552345-11.jpg";i:2;s:109:"https://crm.drivenproperties.com/image/original//listings/listing/2018/09/30/113650158/photos//23552345-3.jpg";i:3;s:109:"https://crm.drivenproperties.com/image/original//listings/listing/2018/09/30/113650158/photos//23552345-7.jpg";i:4;s:109:"https://crm.drivenproperties.com/image/original//listings/listing/2018/09/30/113650158/photos//23552345-6.jpg";i:5;s:110:"https://crm.drivenproperties.com/image/original//listings/listing/2018/09/30/113650158/photos//23552345-19.jpg";i:6;s:110:"https://crm.drivenproperties.com/image/original//listings/listing/2018/09/30/113650158/photos//23552345-21.jpg";i:7;s:109:"https://crm.drivenproperties.com/image/original//listings/listing/2018/09/30/113650158/photos//23552345-1.jpg";i:8;s:110:"https://crm.drivenproperties.com/image/original//listings/listing/2018/09/30/113650158/photos//23552345-17.jpg";i:9;s:110:"https://crm.drivenproperties.com/image/original//listings/listing/2018/09/30/113650158/photos//23552345-25.jpg";i:10;s:109:"https://crm.drivenproperties.com/image/original//listings/listing/2018/09/30/113650158/photos//23552345-2.jpg";i:11;s:110:"https://crm.drivenproperties.com/image/original//listings/listing/2018/09/30/113650158/photos//23552345-20.jpg";i:12;s:110:"https://crm.drivenproperties.com/image/original//listings/listing/2018/09/30/113650158/photos//23552345-22.jpg";i:13;s:110:"https://crm.drivenproperties.com/image/original//listings/listing/2018/09/30/113650158/photos//23552345-24.jpg";i:14;s:109:"https://crm.drivenproperties.com/image/original//listings/listing/2018/09/30/113650158/photos//23552345-8.jpg";i:15;s:109:"https://crm.drivenproperties.com/image/original//listings/listing/2018/09/30/113650158/photos//23552345-9.jpg";i:16;s:110:"https://crm.drivenproperties.com/image/original//listings/listing/2018/09/30/113650158/photos//23552345-16.jpg";i:17;s:110:"https://crm.drivenproperties.com/image/original//listings/listing/2018/09/30/113650158/photos//23552345-18.jpg";i:18;s:109:"https://crm.drivenproperties.com/image/original//listings/listing/2018/09/30/113650158/photos//23552345-5.jpg";i:19;s:110:"https://crm.drivenproperties.com/image/original//listings/listing/2018/09/30/113650158/photos//23552345-23.jpg";}
_thumbnail_id
137717
ffd_featured_image
https://crm.drivenproperties.com/image/original//listings/listing/2018/09/30/113650158/photos//23552345-15.jpg
agents
a:1:{i:0;s:6:"126749";}
_wp_old_date
2022-03-24
ffd_record_is_deleted
_wp_old_slug
high-floor-3brmaids-lovely-marina-views-2
ffd_threequarterbathrooms
0
featured_images
137717
listing_images
a:20:{i:0;s:6:"137717";i:1;s:6:"137718";i:2;s:6:"137719";i:3;s:6:"137720";i:4;s:6:"137721";i:5;s:6:"137722";i:6;s:6:"137723";i:7;s:6:"137724";i:8;s:6:"137725";i:9;s:6:"137726";i:10;s:6:"137727";i:11;s:6:"137728";i:12;s:6:"137729";i:13;s:6:"137730";i:14;s:6:"137731";i:15;s:6:"137732";i:16;s:6:"137733";i:17;s:6:"137734";i:18;s:6:"137735";i:19;s:6:"137736";}
api_external_id
DP-S-41396
post_member_id
124692
post_agent_id
126749
_sbi_oembed_done_checking
1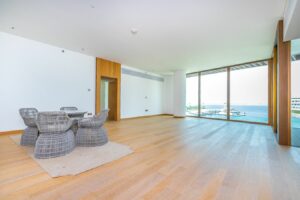 High Floor w/ Maid's room | Marina Views
Jumeirah Bay Island
Dubai, Dubai, United Arab Emirates
Status: Active
Brought to you by Driven Properties, this 3 Bed Apt is located in Bulgari Resort & Residences, Jumeirah.
Unit Details:
Rented until Jan. 2023
Unit Type: C
View: Marina
Kitchen: Open and Fully Fitted
Bathrooms: 5
Built up Area: 2631 sq ft
No. of Parking: 2
Furnished: No
Features:
Balcony
Gymnasium
Maid's room
Shared pool
Solid wood floors
Maids room
Restaurants
Jumeirah Bay Island is a man-made island that represents one of the finest residential areas in Dubai developed by Meraas Development Company and offers a mixture of apartments and villas overlooking the coast of Jumeirah.
Call our Business Bay office for more information or viewing on +97144297040 for out of office hours or weekends call +971553658402.
Ask us about:
Mortgage Advisory
Property Management
Holiday Homes
Interior Design
Visit our offices across Dubai's most popular communities including:
Business Bay
Dubai Creek Harbour
Jumeirah Village Circle
Dubai Hills Estate