ffd_listing_title
Exhilarating 5 Star Villas: With Extravagant Ritz Style Facilities and Services
ffd_unique_id
ffd_mls_id
ffd_salesforce_id
a0E6g00000BG8AFEA1
ffd_address_pb
Muğla
address
Muğla
baths
3
beds
3
ffd_city_pb
Bodrum
ffd_colistingagent_pb
0036g00002NFBKnAAP
ffd_colistingagentemail_pb
ffd_colistingagentmlsid
ffd_colistingagentname
ffd_colistingofficemlsid
ffd_colistingofficename_pb
ffd_country_pb
Turkey
ffd_createddate
2023-05-16T13:07:47.000+0000
about

A Jules Renard quotation comes to mind, "On earth there is no heaven, but there are pieces of it". This is an apt description of the electrifying feeling encountered when entering this exhilarating 5 star villa development. It is the essence of a special lifestyle, worthy of the ancient gods who occupied the local Mausoleum of Halicarnassus (now Bodrum port) which was one of the seven wonders of the Ancient world, and the epiphany of renowned International Architects. Combined with flawless Ritz hotel guest-style services and facilities, the elevated site surrounded by land, sea, beach and outstanding beauty, provides all needs and desires in one space. It emulates luxury living in a controlled wilderness of nature.

This contemporary residential development of 75 private detached 3 to 5 bed villas, of varying configurations, is incorporated within a 12.6 hectare beach front site, on plots from 469 sq m to 706 sq m. They are designed to capture a sense of timeless luxury with a specific emphasis on integration into the landscape, where the focus is on relaxed living. The villas have a dedicated beach, related clubhouse facilities, and share the peninsula marina.

The interior design adopts timeless, understated and contemporary luxury that is in tune with the architecture. Comfort, calm and serenity is evident throughout, as well as attention to fabrics and finishes that relate to the natural surroundings. The use of differing palettes of finishes, materials and colours in ranges of warm and cool tones, express a definite organic character. The inclusion of accent colours which draw their inspiration from the ocean and the landscape, have been used sparingly to add energized moments and provocations of delight.

All villas have private pool, landscaped gardens, alfresco dining, relaxation spaces, 5 star ritz-style service, 24/7 security and parking facilities as standard, large scale windows are a dominating feature which act as a mirror to the world. The ground floor incorporates a living room, master kitchen and dining area which is integrated with the external space, (master bedrooms are provided at ground floor level for 4/5 bed options). Master sized bedrooms with en-suite bathrooms, a laundry room, maid's room, large terrace areas and an advanced technical room are all located at upper ground level.

The Bodrum Peninsula, on the Aegean coastline, is at the heart of the champagne socialist scene where the attractive, rich, and famous live in high society. With breath takingly beautiful sunsets, the location gives way to a history that dates back to 2000 BC. It's home to lovely Blue Flag beaches, old stone hilltop windmills, rock caves, bays with crystal blue waters, wellness centres, renowned gourmet dining restaurants, exclusive marina shopping mall which hosts more than 100 top global brands, Boutique hotels, local fish restaurants in the harbour and a selection of up market beach clubs with exclusive guest lists. The nearby award wining first high-capacity mega-yacht marina hosts super yachts (up to 140 meters) from all over the world.

From an investment prospective, over the last year, the value of the US dollar has appreciated by over 24% against local currency and over 5% against the Euro. This is a very attractive rate of return through currency exchange alone.

These exhilarating 5 star Villas with extravagant ritz-style facilities and services create a strong feeling of happy excitement and elation.

Prices range from €3,500,000 to €6,500,000

ffd_displayaddress
floor
ffd_halfbathrooms_pb
ffd_hide_address_on_site
ffd_key_words
Bodrum
ffd_lastmodifieddate
2023-05-17T07:28:22.000+0000
lat
37.03322
ffd_listofficemlsid
ffd_listofficename
ffd_listingagent_pb
0036g00002HT4fzAAD
ffd_listing_agent_email
ffd_listing_agent_firstname
ffd_listing_agent_lastname
ffd_listingagentmlsid
ffd_listingagentname
ffd_listing_agent_website
https://bestinvest.com.tr/properties/exhilarating-5-star-villas-with-extravagant-ritz-style-facilities-and-services/
price
5902600
ffd_listingtype
Sale
location
Bodrum, Muğla, Turkey
lng
27.41887
sq_feet
ffd_non_member_paid
ffd_other_currency_amount
5500000
ffd_other_currency_type
EUR
ffd_ownerid
0056g0000088QYVAA2
ffd_pool_pb
ffd_price_upon_request
building_type
Villa
ffd_id
a0E6g00000BG8AFEA1
ffd_totalarea_pb
469
ffd_solddate
ffd_soldprice
ffd_state_pb
Muğla
ffd_status
Active
ffd_threequarterbathrooms
ffd_unit_of_measure
Meters
ffd_brokerage_id
0016g00002PdafJAAR
year_built
2017
ffd_postalcode_pb
pba__WebsiteId__c
362677
pba__Listing_Website__c
https://www.forbesglobalproperties.com/listings/exhilarating-5-star-villas-with-extravagant-ritz-style-facilities-and-services
Site_Post_Id__c
362677
ffd_media
a:11:{i:0;s:107:"https://s3.amazonaws.com/propertybase-clients/00D6g000007OY6LEAW/a0O6g00000Ant8i/3iwjzd7pq/01%20%281%29.png";i:1;s:97:"https://s3.amazonaws.com/propertybase-clients/00D6g000007OY6LEAW/a0O6g00000Ant8i/6ll9k065a/02.png";i:2;s:97:"https://s3.amazonaws.com/propertybase-clients/00D6g000007OY6LEAW/a0O6g00000Ant8i/d80n49pnd/03.png";i:3;s:97:"https://s3.amazonaws.com/propertybase-clients/00D6g000007OY6LEAW/a0O6g00000Ant8i/4m0j5kl2w/04.png";i:4;s:97:"https://s3.amazonaws.com/propertybase-clients/00D6g000007OY6LEAW/a0O6g00000Ant8i/y2gn8fg35/05.png";i:5;s:97:"https://s3.amazonaws.com/propertybase-clients/00D6g000007OY6LEAW/a0O6g00000Ant8i/ah247sa9p/10.png";i:6;s:97:"https://s3.amazonaws.com/propertybase-clients/00D6g000007OY6LEAW/a0O6g00000Ant8i/4iost8x0d/11.jpg";i:7;s:97:"https://s3.amazonaws.com/propertybase-clients/00D6g000007OY6LEAW/a0O6g00000Ant8i/9al6z6yu5/06.png";i:8;s:97:"https://s3.amazonaws.com/propertybase-clients/00D6g000007OY6LEAW/a0O6g00000Ant8i/ohyl3jqnh/07.png";i:9;s:97:"https://s3.amazonaws.com/propertybase-clients/00D6g000007OY6LEAW/a0O6g00000Ant8i/kr4w5kws0/08.png";i:10;s:97:"https://s3.amazonaws.com/propertybase-clients/00D6g000007OY6LEAW/a0O6g00000Ant8i/p8434a4gg/09.png";}
_thumbnail_id
362678
ffd_featured_image
https://s3.amazonaws.com/propertybase-clients/00D6g000007OY6LEAW/a0O6g00000Ant8i/3iwjzd7pq/01%20%281%29.png
agents
a:2:{i:0;s:6:"346541";i:1;s:6:"351439";}
_wp_old_date
2023-05-17
ffd_record_is_deleted
featured_images
362678
listing_images
a:11:{i:0;s:6:"362678";i:1;s:6:"362679";i:2;s:6:"362680";i:3;s:6:"362681";i:4;s:6:"362682";i:5;s:6:"362683";i:6;s:6:"362684";i:7;s:6:"362685";i:8;s:6:"362686";i:9;s:6:"362687";i:10;s:6:"362688";}
_sbi_oembed_done_checking
1
post_member_id
346525
post_agent_id
346541
post_coagent_id
351439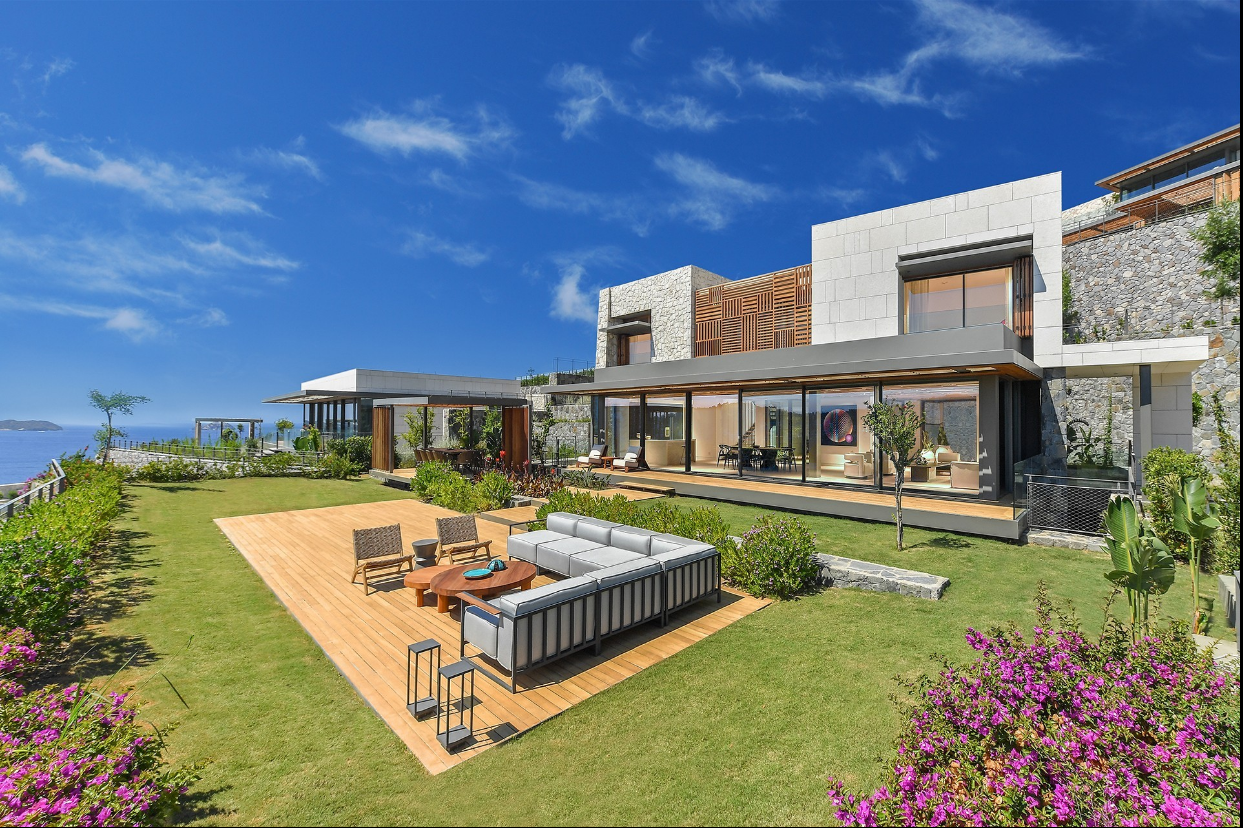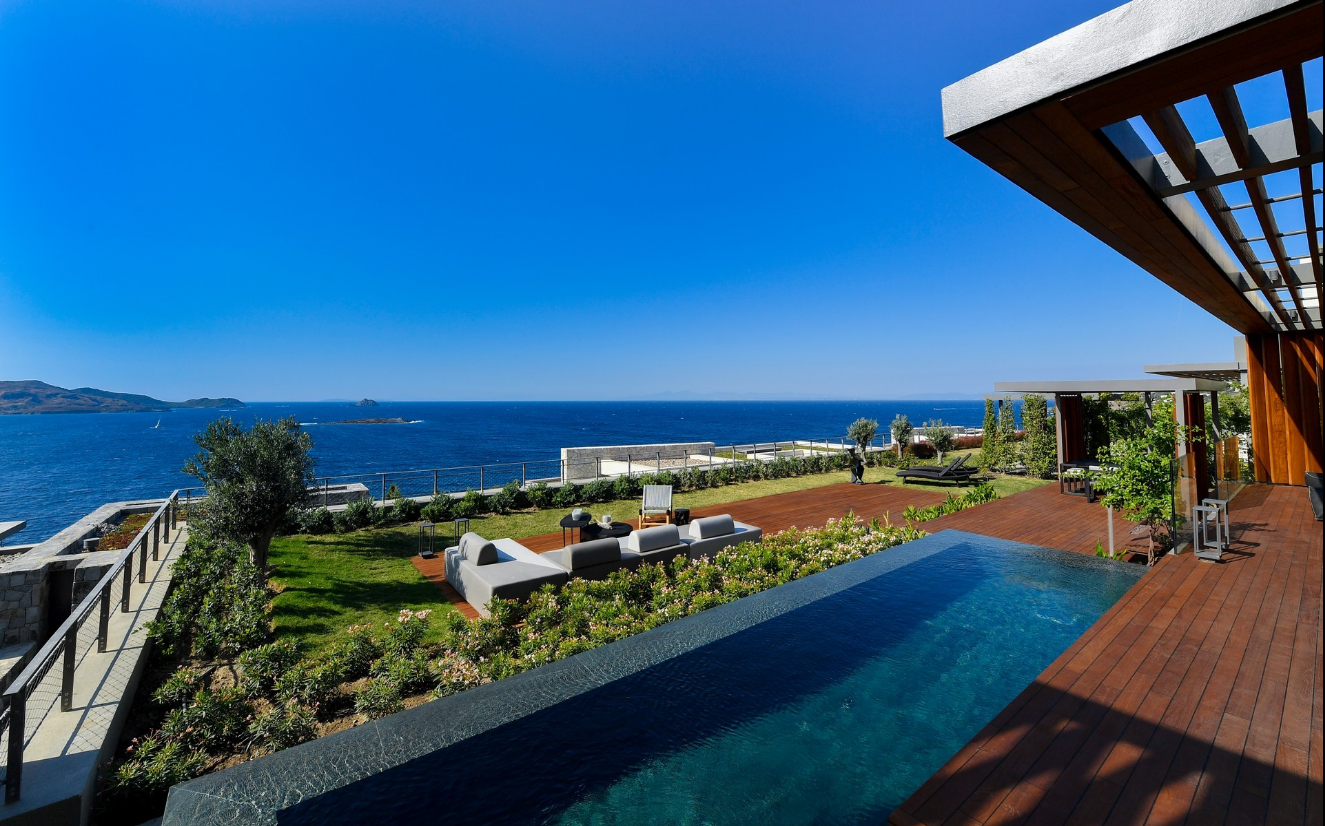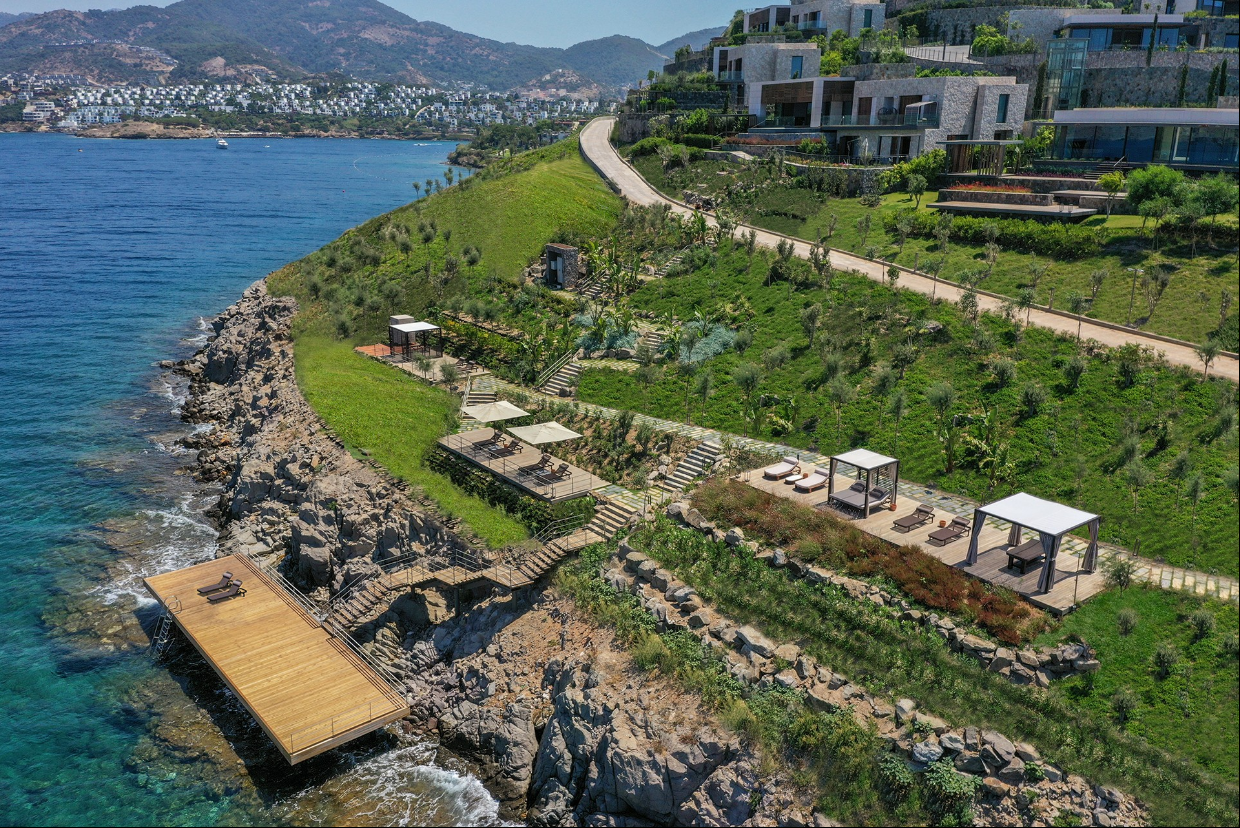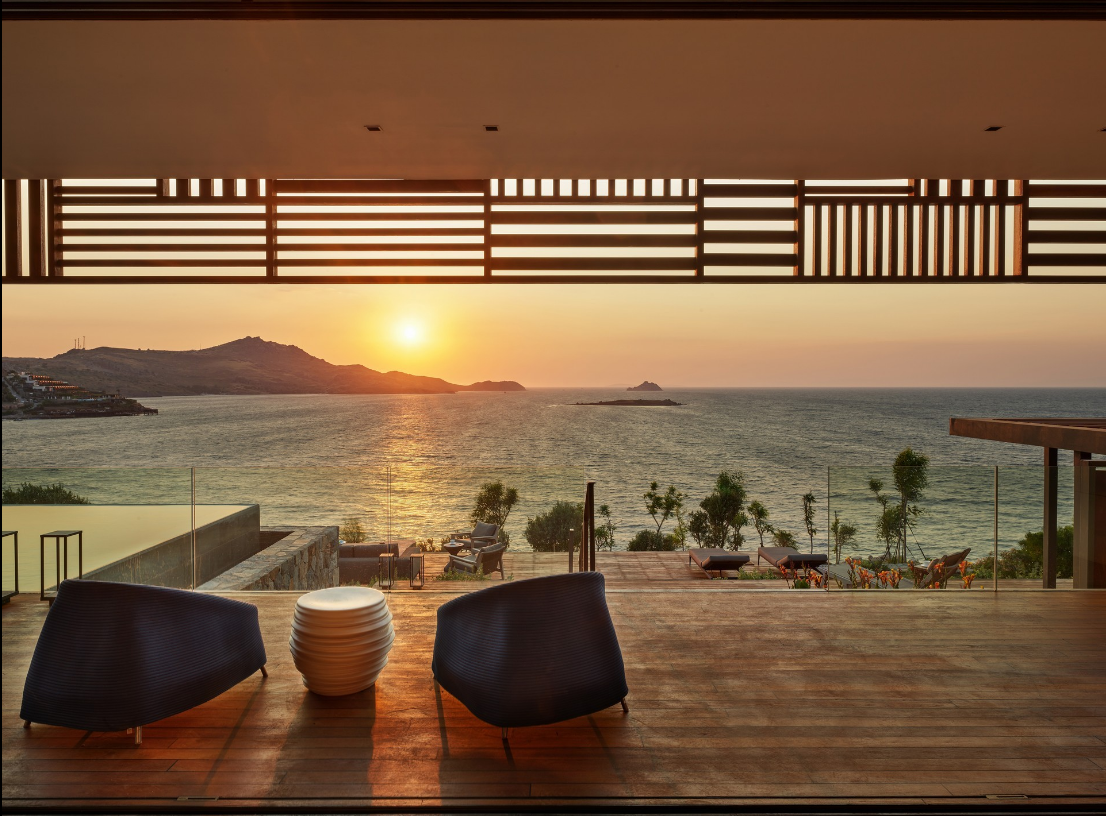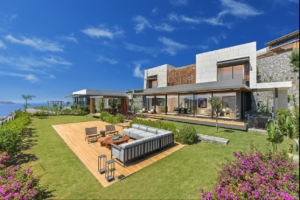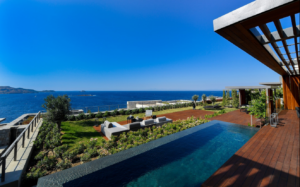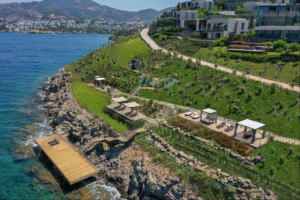 Exhilarating 5 Star Villas: With Extravagant Ritz Style Facilities and Services
EUR 5,500,000
(US $5,902,600)
Muğla
Bodrum, Muğla, Turkey
Status: Active
A Jules Renard quotation comes to mind, "On earth there is no heaven, but there are pieces of it". This is an apt description of the electrifying feeling encountered when entering this exhilarating 5 star villa development. It is the essence of a special lifestyle, worthy of the ancient gods who occupied the local Mausoleum of Halicarnassus (now Bodrum port) which was one of the seven wonders of the Ancient world, and the epiphany of renowned International Architects. Combined with flawless Ritz hotel guest-style services and facilities, the elevated site surrounded by land, sea, beach and outstanding beauty, provides all needs and desires in one space. It emulates luxury living in a controlled wilderness of nature.
This contemporary residential development of 75 private detached 3 to 5 bed villas, of varying configurations, is incorporated within a 12.6 hectare beach front site, on plots from 469 sq m to 706 sq m. They are designed to capture a sense of timeless luxury with a specific emphasis on integration into the landscape, where the focus is on relaxed living. The villas have a dedicated beach, related clubhouse facilities, and share the peninsula marina.
The interior design adopts timeless, understated and contemporary luxury that is in tune with the architecture. Comfort, calm and serenity is evident throughout, as well as attention to fabrics and finishes that relate to the natural surroundings. The use of differing palettes of finishes, materials and colours in ranges of warm and cool tones, express a definite organic character. The inclusion of accent colours which draw their inspiration from the ocean and the landscape, have been used sparingly to add energized moments and provocations of delight.
All villas have private pool, landscaped gardens, alfresco dining, relaxation spaces, 5 star ritz-style service, 24/7 security and parking facilities as standard, large scale windows are a dominating feature which act as a mirror to the world. The ground floor incorporates a living room, master kitchen and dining area which is integrated with the external space, (master bedrooms are provided at ground floor level for 4/5 bed options). Master sized bedrooms with en-suite bathrooms, a laundry room, maid's room, large terrace areas and an advanced technical room are all located at upper ground level.
The Bodrum Peninsula, on the Aegean coastline, is at the heart of the champagne socialist scene where the attractive, rich, and famous live in high society. With breath takingly beautiful sunsets, the location gives way to a history that dates back to 2000 BC. It's home to lovely Blue Flag beaches, old stone hilltop windmills, rock caves, bays with crystal blue waters, wellness centres, renowned gourmet dining restaurants, exclusive marina shopping mall which hosts more than 100 top global brands, Boutique hotels, local fish restaurants in the harbour and a selection of up market beach clubs with exclusive guest lists. The nearby award wining first high-capacity mega-yacht marina hosts super yachts (up to 140 meters) from all over the world.
From an investment prospective, over the last year, the value of the US dollar has appreciated by over 24% against local currency and over 5% against the Euro. This is a very attractive rate of return through currency exchange alone.
These exhilarating 5 star Villas with extravagant ritz-style facilities and services create a strong feeling of happy excitement and elation.
Prices range from €3,500,000 to €6,500,000