ffd_listing_title
Exclusive Residential Community, The Club at Hokulia
ffd_unique_id
ffd_mls_id
ffd_salesforce_id
a0E6g000006KisQEAS
ffd_address_pb
81-487 Piialii Way - Big Island, Hawaii
address
81-487 Piialii Way - Big Island, Hawaii
baths
4
beds
4
ffd_city_pb
Kealakekua
ffd_country_pb
United States
ffd_createddate
2021-02-19T01:34:54.000+0000
about
This stunning residence has 4 bedrooms and 4 full and 2 half baths that incorporate Hawaii's tropical indoor/outdoor living. With stunning features and finishes, this residence displays fine workmanship and quality throughout the home. The main living room has large glass pocket sliding doors that slide into the walls to create an expansive ocean and coastline view from within. With an open-air feeling you can overlook the swimming pool and spa.

This Hawaii-style home features an exclusive master suite, a guest suite with private outdoor shower and outdoor living areas, and a separate two-bedroom with two bathroom guest suites. Additionally, this home has a large gourmet kitchen, and spacious home office / family room.

The Club at Hokulia is an exclusive residential club community located along the Kona Coastline on Hawaii's Big Island. With 1,260-acres of luxury residential community, Hokulia consists of 1 to 2 acre sustainable agricultural lots. The full service Clubhouse includes an open-air dining pavilion & bar, spa & fitness center, tennis courts, club pool, Jack Nicklaus Signature 18-hole golf course, golf pro shop, shoreline park with an interpretive center and ocean activities with an outrigger canoe program out of Nawawa Bay. Hokulia incorporates the dramatic slopes of the mountain and ocean elevations with year-round sunshine, gentle ocean breezes, world-class fishing and incredible panoramic views. An equity membership is available by invitation only to property owners.
ffd_displayaddress
ffd_lastmodifieddate
2023-01-12T14:48:00.000+0000
lat
19.51068295
ffd_listingagent_pb
0036g00000w3hDFAAY
ffd_listing_agent_website
https://www.hawaiilife.com/listings/81-487-piialii-wy-kealakekua-hi-96750-1
price
4295000
ffd_listingtype
Sale
location
Kealakekua, Hawaii, United States
lng
-155.93908167
ffd_ownerid
0056g000005rnbKAAQ
ffd_pool_pb
ffd_price_upon_request
building_type
Single Family
ffd_id
a0E6g000006KisQEAS
ffd_state_pb
Hawaii
ffd_brokerage_id
0016g00001AMa0bAAD
agents
a:1:{i:0;s:5:"83066";}
ffd_record_is_deleted
pba__WebsiteId__c
90322
pba__Listing_Website__c
https://www.forbesglobalproperties.com/listings/exclusive-residential-community-the-club-at-hokulia
Site_Post_Id__c
90322
ffd_media
a:30:{i:0;s:103:"https://s3-us-west-2.amazonaws.com/rets-mls/images/images/011/308/411/original/646806309.jpg?1613974434";i:1;s:103:"https://s3-us-west-2.amazonaws.com/rets-mls/images/images/011/308/412/original/646806319.jpg?1613974435";i:2;s:103:"https://s3-us-west-2.amazonaws.com/rets-mls/images/images/011/308/413/original/646806303.jpg?1613974436";i:3;s:103:"https://s3-us-west-2.amazonaws.com/rets-mls/images/images/011/308/414/original/646806321.jpg?1613974437";i:4;s:103:"https://s3-us-west-2.amazonaws.com/rets-mls/images/images/011/308/415/original/646806323.jpg?1613974438";i:5;s:103:"https://s3-us-west-2.amazonaws.com/rets-mls/images/images/011/308/416/original/646806304.jpg?1613974439";i:6;s:103:"https://s3-us-west-2.amazonaws.com/rets-mls/images/images/011/308/417/original/646806305.jpg?1613974440";i:7;s:103:"https://s3-us-west-2.amazonaws.com/rets-mls/images/images/011/308/418/original/646806306.jpg?1613974441";i:8;s:103:"https://s3-us-west-2.amazonaws.com/rets-mls/images/images/011/308/419/original/646806301.jpg?1613974442";i:9;s:103:"https://s3-us-west-2.amazonaws.com/rets-mls/images/images/011/308/420/original/646806307.jpg?1613974443";i:10;s:103:"https://s3-us-west-2.amazonaws.com/rets-mls/images/images/011/308/421/original/646806310.jpg?1613974444";i:11;s:103:"https://s3-us-west-2.amazonaws.com/rets-mls/images/images/011/308/422/original/646806311.jpg?1613974444";i:12;s:103:"https://s3-us-west-2.amazonaws.com/rets-mls/images/images/011/308/423/original/646806312.jpg?1613974445";i:13;s:103:"https://s3-us-west-2.amazonaws.com/rets-mls/images/images/011/308/424/original/646806313.jpg?1613974446";i:14;s:103:"https://s3-us-west-2.amazonaws.com/rets-mls/images/images/011/308/425/original/646806314.jpg?1613974447";i:15;s:103:"https://s3-us-west-2.amazonaws.com/rets-mls/images/images/011/308/426/original/646806308.jpg?1613974448";i:16;s:103:"https://s3-us-west-2.amazonaws.com/rets-mls/images/images/011/308/427/original/646806302.jpg?1613974449";i:17;s:103:"https://s3-us-west-2.amazonaws.com/rets-mls/images/images/011/308/428/original/646806320.jpg?1613974450";i:18;s:103:"https://s3-us-west-2.amazonaws.com/rets-mls/images/images/011/308/429/original/646806324.jpg?1613974450";i:19;s:103:"https://s3-us-west-2.amazonaws.com/rets-mls/images/images/011/308/430/original/646806325.jpg?1613974451";i:20;s:103:"https://s3-us-west-2.amazonaws.com/rets-mls/images/images/011/308/431/original/646806326.jpg?1613974452";i:21;s:103:"https://s3-us-west-2.amazonaws.com/rets-mls/images/images/011/308/432/original/646806327.jpg?1613974453";i:22;s:103:"https://s3-us-west-2.amazonaws.com/rets-mls/images/images/011/308/433/original/646806328.jpg?1613974454";i:23;s:103:"https://s3-us-west-2.amazonaws.com/rets-mls/images/images/011/308/434/original/646806329.jpg?1613974455";i:24;s:103:"https://s3-us-west-2.amazonaws.com/rets-mls/images/images/011/308/435/original/646806331.jpg?1613974455";i:25;s:103:"https://s3-us-west-2.amazonaws.com/rets-mls/images/images/011/308/436/original/646806333.jpg?1613974456";i:26;s:103:"https://s3-us-west-2.amazonaws.com/rets-mls/images/images/011/308/437/original/646806334.jpg?1613974457";i:27;s:103:"https://s3-us-west-2.amazonaws.com/rets-mls/images/images/011/308/438/original/646806335.jpg?1613974458";i:28;s:103:"https://s3-us-west-2.amazonaws.com/rets-mls/images/images/011/308/439/original/646806336.jpg?1613974459";i:29;s:103:"https://s3-us-west-2.amazonaws.com/rets-mls/images/images/011/308/440/original/646806337.jpg?1613974460";}
_thumbnail_id
116549
ffd_featured_image
https://s3-us-west-2.amazonaws.com/rets-mls/images/images/011/308/411/original/646806309.jpg?1613974434
ffd_unit_of_measure
Square Feet
ffd_key_words
Kealakekua; Kealakekua, HI; Big Island, HI; Beach; Kealakekua Beach; Big Island, Beach; USA; Hawaii
ffd_hide_address_on_site
ffd_status
Under Contract
ffd_colistingagent_pb
ffd_colistingagentemail_pb
ffd_colistingagentmlsid
ffd_colistingagentname
ffd_colistingofficemlsid
ffd_colistingofficename_pb
floor
ffd_halfbathrooms_pb
ffd_listofficemlsid
ffd_listofficename
ffd_listing_agent_email
ffd_listing_agent_firstname
ffd_listing_agent_lastname
ffd_listingagentmlsid
ffd_listingagentname
sq_feet
ffd_other_currency_amount
ffd_other_currency_type
ffd_totalarea_pb
ffd_solddate
ffd_soldprice
year_built
ffd_postalcode_pb
ffd_non_member_paid
ffd_threequarterbathrooms
featured_images
116549
primary_media_0_image
116549
_primary_media_0_image
field_5f988067abcc4
primary_media_0_video
_primary_media_0_video
field_5f98807dabcc5
primary_media_1_image
116550
_primary_media_1_image
field_5f988067abcc4
primary_media_1_video
_primary_media_1_video
field_5f98807dabcc5
primary_media_2_image
116551
_primary_media_2_image
field_5f988067abcc4
primary_media_2_video
_primary_media_2_video
field_5f98807dabcc5
primary_media_3_image
116552
_primary_media_3_image
field_5f988067abcc4
primary_media_3_video
_primary_media_3_video
field_5f98807dabcc5
primary_media_4_image
116553
_primary_media_4_image
field_5f988067abcc4
primary_media_4_video
_primary_media_4_video
field_5f98807dabcc5
primary_media_5_image
116554
_primary_media_5_image
field_5f988067abcc4
primary_media_5_video
_primary_media_5_video
field_5f98807dabcc5
primary_media_6_image
116555
_primary_media_6_image
field_5f988067abcc4
primary_media_6_video
_primary_media_6_video
field_5f98807dabcc5
primary_media
7
_primary_media
field_5f98805cabcc3
secondary_media_0_image
116549
_secondary_media_0_image
field_5f988119a39fd
secondary_media_0_video
_secondary_media_0_video
field_5f988119a39fe
secondary_media_1_image
116550
_secondary_media_1_image
field_5f988119a39fd
secondary_media_1_video
_secondary_media_1_video
field_5f988119a39fe
secondary_media_2_image
116551
_secondary_media_2_image
field_5f988119a39fd
secondary_media_2_video
_secondary_media_2_video
field_5f988119a39fe
secondary_media_3_image
116552
_secondary_media_3_image
field_5f988119a39fd
secondary_media_3_video
_secondary_media_3_video
field_5f988119a39fe
secondary_media_4_image
116553
_secondary_media_4_image
field_5f988119a39fd
secondary_media_4_video
_secondary_media_4_video
field_5f988119a39fe
secondary_media_5_image
116554
_secondary_media_5_image
field_5f988119a39fd
secondary_media_5_video
_secondary_media_5_video
field_5f988119a39fe
secondary_media_6_image
116555
_secondary_media_6_image
field_5f988119a39fd
secondary_media_6_video
_secondary_media_6_video
field_5f988119a39fe
secondary_media_7_image
116556
_secondary_media_7_image
field_5f988119a39fd
secondary_media_7_video
_secondary_media_7_video
field_5f988119a39fe
secondary_media_8_image
116557
_secondary_media_8_image
field_5f988119a39fd
secondary_media_8_video
_secondary_media_8_video
field_5f988119a39fe
secondary_media_9_image
116558
_secondary_media_9_image
field_5f988119a39fd
secondary_media_9_video
_secondary_media_9_video
field_5f988119a39fe
secondary_media_10_image
116559
_secondary_media_10_image
field_5f988119a39fd
secondary_media_10_video
_secondary_media_10_video
field_5f988119a39fe
secondary_media_11_image
116560
_secondary_media_11_image
field_5f988119a39fd
secondary_media_11_video
_secondary_media_11_video
field_5f988119a39fe
secondary_media_12_image
116561
_secondary_media_12_image
field_5f988119a39fd
secondary_media_12_video
_secondary_media_12_video
field_5f988119a39fe
secondary_media_13_image
116562
_secondary_media_13_image
field_5f988119a39fd
secondary_media_13_video
_secondary_media_13_video
field_5f988119a39fe
secondary_media_14_image
116563
_secondary_media_14_image
field_5f988119a39fd
secondary_media_14_video
_secondary_media_14_video
field_5f988119a39fe
secondary_media_15_image
116564
_secondary_media_15_image
field_5f988119a39fd
secondary_media_15_video
_secondary_media_15_video
field_5f988119a39fe
secondary_media_16_image
116565
_secondary_media_16_image
field_5f988119a39fd
secondary_media_16_video
_secondary_media_16_video
field_5f988119a39fe
secondary_media_17_image
116566
_secondary_media_17_image
field_5f988119a39fd
secondary_media_17_video
_secondary_media_17_video
field_5f988119a39fe
secondary_media_18_image
116567
_secondary_media_18_image
field_5f988119a39fd
secondary_media_18_video
_secondary_media_18_video
field_5f988119a39fe
secondary_media_19_image
116568
_secondary_media_19_image
field_5f988119a39fd
secondary_media_19_video
_secondary_media_19_video
field_5f988119a39fe
secondary_media_20_image
116569
_secondary_media_20_image
field_5f988119a39fd
secondary_media_20_video
_secondary_media_20_video
field_5f988119a39fe
secondary_media_21_image
116570
_secondary_media_21_image
field_5f988119a39fd
secondary_media_21_video
_secondary_media_21_video
field_5f988119a39fe
secondary_media_22_image
116571
_secondary_media_22_image
field_5f988119a39fd
secondary_media_22_video
_secondary_media_22_video
field_5f988119a39fe
secondary_media_23_image
116572
_secondary_media_23_image
field_5f988119a39fd
secondary_media_23_video
_secondary_media_23_video
field_5f988119a39fe
secondary_media_24_image
116573
_secondary_media_24_image
field_5f988119a39fd
secondary_media_24_video
_secondary_media_24_video
field_5f988119a39fe
secondary_media_25_image
116574
_secondary_media_25_image
field_5f988119a39fd
secondary_media_25_video
_secondary_media_25_video
field_5f988119a39fe
secondary_media_26_image
116575
_secondary_media_26_image
field_5f988119a39fd
secondary_media_26_video
_secondary_media_26_video
field_5f988119a39fe
secondary_media_27_image
116576
_secondary_media_27_image
field_5f988119a39fd
secondary_media_27_video
_secondary_media_27_video
field_5f988119a39fe
secondary_media_28_image
116577
_secondary_media_28_image
field_5f988119a39fd
secondary_media_28_video
_secondary_media_28_video
field_5f988119a39fe
secondary_media_29_image
116578
_secondary_media_29_image
field_5f988119a39fd
secondary_media_29_video
_secondary_media_29_video
field_5f988119a39fe
secondary_media
30
_secondary_media
field_5f988119a39fc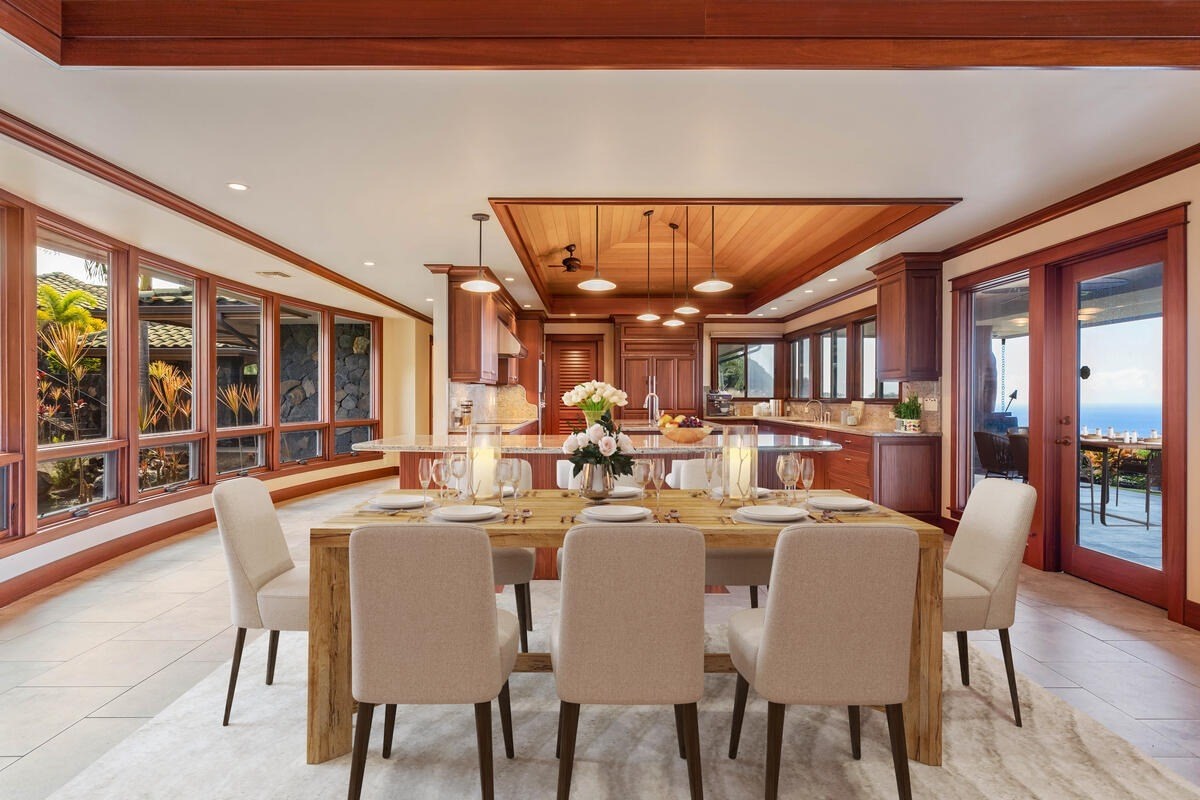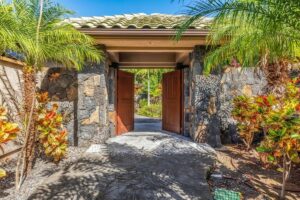 Exclusive Residential Community, The Club at Hokulia
81-487 Piialii Way - Big Island, Hawaii
Kealakekua, Hawaii, United States
Status: Under Contract
This stunning residence has 4 bedrooms and 4 full and 2 half baths that incorporate Hawaii's tropical indoor/outdoor living. With stunning features and finishes, this residence displays fine workmanship and quality throughout the home. The main living room has large glass pocket sliding doors that slide into the walls to create an expansive ocean and coastline view from within. With an open-air feeling you can overlook the swimming pool and spa.

This Hawaii-style home features an exclusive master suite, a guest suite with private outdoor shower and outdoor living areas, and a separate two-bedroom with two bathroom guest suites. Additionally, this home has a large gourmet kitchen, and spacious home office / family room.

The Club at Hokulia is an exclusive residential club community located along the Kona Coastline on Hawaii's Big Island. With 1,260-acres of luxury residential community, Hokulia consists of 1 to 2 acre sustainable agricultural lots. The full service Clubhouse includes an open-air dining pavilion & bar, spa & fitness center, tennis courts, club pool, Jack Nicklaus Signature 18-hole golf course, golf pro shop, shoreline park with an interpretive center and ocean activities with an outrigger canoe program out of Nawawa Bay. Hokulia incorporates the dramatic slopes of the mountain and ocean elevations with year-round sunshine, gentle ocean breezes, world-class fishing and incredible panoramic views. An equity membership is available by invitation only to property owners.
This unique 4 Bedroom home with 4 Bathrooms is a prime example of the luxury real estate available in Kealakekua, Hawaii. You can visit our Hawaii search pages for more luxury real estate choices in Kealakekua.