Crown Jewel Of Sentosa Cove
SGD 36,800,000
(US $25,685,284)
Singapore, Singapore
Status: Active
Famed as one of the world's most prestigious and exclusive oceanfront marina, Sentosa Cove is the centrepiece of Singapore's billion-dollar Master Plan for Sentosa Island.
Sentosa Island is lined with a myriad of dining and entertainment establishments like Resorts World™ Sentosa, Universal Studios Singapore® movie theme park, Resorts World Sentosa Casino, ONE°15 Marina Sentosa Cove and Sentosa Golf Club. With Singapore's Central Business District a mere 10 minutes away, life at Sentosa Cove is truly enchanting.
Sentosa Island is one of the most alluring address and one of the world's most elite residential property enclaves. Landed properties on the island are highly sought after by the ultra-high net worth individuals around the world as foreigners are not restricted to own a home here, unlike the mainland.
The property is a 2-storey bungalow dwelling with a swimming pool, basement, and attic. It sits on a regular shaped land within the highly sought-after Sentosa Cove in prime District 4, Singapore.
Boasting a generous built-up area, the basement level has a guest room, helpers' quarter, and yard area while the first level consists of 4 spacious ensuite bedrooms. The living and dining rooms as well as the kitchen are situated on the second level and a cozy entertainment room on the attic level. The car porch can comfortably accommodate 4 cars.
Properties You Might Also Like
SGD 23,000,000
(US $16,053,303)
Singapore, Singapore, Singapore
One Of The Most Luxurious Private Villas In The Heart Of Sentosa Cove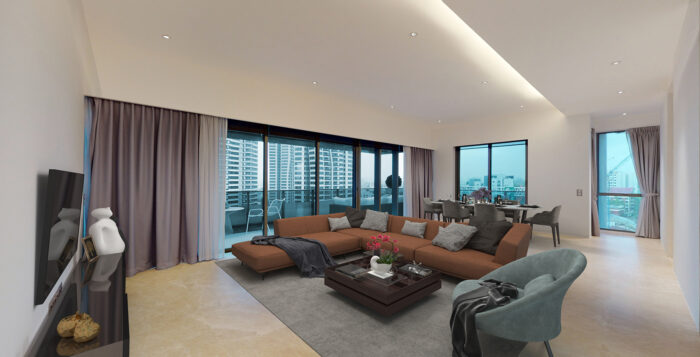 SGD 6,860,000
(US $4,788,072)
Singapore, Singapore, Singapore
A prestigious development and one of the largest in Singapore