ffd_listing_title
Communal Individuality and Style within a Dynamic Living Entity
ffd_unique_id
ffd_mls_id
ffd_salesforce_id
a0E6g00000BG3FFEA1
ffd_address_pb
İstanbul
address
İstanbul
baths
1
beds
1
ffd_city_pb
Çamlıca
ffd_colistingagent_pb
0036g00002NFSM8AAP
ffd_colistingagentemail_pb
ffd_colistingagentmlsid
ffd_colistingagentname
ffd_colistingofficemlsid
ffd_colistingofficename_pb
ffd_country_pb
Turkey
ffd_createddate
2023-04-28T12:11:35.000+0000
about

Our passion and affiliation with being at one in a dynamic living entity has inspired the creation of this unique sumptuous development. With prosperity and conscientious thinking comes a greater appreciation of the natural environment and our desire that the luxuries of life are enhanced when they are integrated with the wonders of Mother Nature. The resulting effects bring joy and calm to our whole beings which we project onto others and how we live our lives.

The location of this community development further embraces the overall living concept. Within 15 minutes you can also enjoy the historical Validebag Grove (Validebağ Korusu) which is one of the city's key ecological shelters with 40 different types of monumental 100 to 400 year old trees and over a 100 different varieties of species and organisms.

The overall development consists of 76 units in 7 low level blocks on a 24,000 sq m elevated woodland area which is bounded by strong mature native plantations. The individual blocks are integration into the natural contours of the sloping site with a vast expanse of recreational and relaxation areas. Each property enjoys awe-inspiring land, sea, marina and mountain perspectives. There are a variety of different types of living quarters with 1 to 5 bedrooms within 144 to 574 sq m living space. The development has strong commuter links with the adjacent infrastructural, being in close proximity to the TEM and E5 highways and the shopping areas of Emaar Square, Akasya and Watergarden.

These units are eligible for citizenship.

Istanbul has a population of nearly 16 million, it is described as the gateway between west and east and has an abundance of rich history, splendid architecture, luxurious properties and vacation spots. best invest have many opportunities available, some of which we are not permitted to advertise so feel free to contact us for alternative options.

This luxurious community within a dynamic living entity brings additional life qualities which cannot be bought.

POA

ffd_displayaddress
floor
ffd_halfbathrooms_pb
ffd_hide_address_on_site
ffd_key_words
Çamlıca
ffd_lastmodifieddate
2023-05-17T09:10:46.000+0000
lat
41.02306
ffd_listofficemlsid
ffd_listofficename
ffd_listingagent_pb
0036g00002HT4fLAAT
ffd_listing_agent_email
ffd_listing_agent_firstname
ffd_listing_agent_lastname
ffd_listingagentmlsid
ffd_listingagentname
ffd_listing_agent_website
https://bestinvest.com.tr/properties/turkish-istanbul-uskudarda-panoramik-deniz-manzarali-bahceli-daireler/
price
1394489.25
ffd_listingtype
Sale
location
Çamlıca, İstanbul, Turkey
lng
29.1612
sq_feet
ffd_non_member_paid
ffd_other_currency_amount
1299375
ffd_other_currency_type
EUR
ffd_ownerid
0056g0000088QYVAA2
ffd_pool_pb
ffd_price_upon_request
1
building_type
Apartment
ffd_id
a0E6g00000BG3FFEA1
ffd_totalarea_pb
141
ffd_solddate
ffd_soldprice
ffd_state_pb
İstanbul
ffd_status
Active
ffd_threequarterbathrooms
ffd_unit_of_measure
ffd_brokerage_id
0016g00002PdafJAAR
year_built
2023
ffd_postalcode_pb
pba__WebsiteId__c
353720
pba__Listing_Website__c
https://www.forbesglobalproperties.com/listings/communal-individuality-and-style-within-a-dynamic-living-entity
Site_Post_Id__c
353720
ffd_media
a:10:{i:0;s:107:"https://s3.amazonaws.com/propertybase-clients/00D6g000007OY6LEAW/a0O6g00000Amb2l/57oatenq3/01%20%281%29.jpg";i:1;s:97:"https://s3.amazonaws.com/propertybase-clients/00D6g000007OY6LEAW/a0O6g00000Amb2l/5d611rmjn/02.jpg";i:2;s:107:"https://s3.amazonaws.com/propertybase-clients/00D6g000007OY6LEAW/a0O6g00000Amb2l/f8tl898j5/03%20%281%29.jpg";i:3;s:107:"https://s3.amazonaws.com/propertybase-clients/00D6g000007OY6LEAW/a0O6g00000Amb2l/8roie6ly0/04%20%281%29.jpg";i:4;s:107:"https://s3.amazonaws.com/propertybase-clients/00D6g000007OY6LEAW/a0O6g00000Amb2l/bmy5h7qwr/05%20%281%29.jpg";i:5;s:107:"https://s3.amazonaws.com/propertybase-clients/00D6g000007OY6LEAW/a0O6g00000Amb2l/ns6km37i5/06%20%282%29.jpg";i:6;s:107:"https://s3.amazonaws.com/propertybase-clients/00D6g000007OY6LEAW/a0O6g00000Amb2l/7rrsn6zbk/07%20%281%29.jpg";i:7;s:107:"https://s3.amazonaws.com/propertybase-clients/00D6g000007OY6LEAW/a0O6g00000Amb2l/00sacbf1u/08%20%281%29.jpg";i:8;s:107:"https://s3.amazonaws.com/propertybase-clients/00D6g000007OY6LEAW/a0O6g00000Amb2l/nwwwqucxf/09%20%281%29.jpg";i:9;s:107:"https://s3.amazonaws.com/propertybase-clients/00D6g000007OY6LEAW/a0O6g00000Amb2l/jfhkoq0zj/10%20%281%29.jpg";}
_thumbnail_id
353721
ffd_featured_image
https://s3.amazonaws.com/propertybase-clients/00D6g000007OY6LEAW/a0O6g00000Amb2l/57oatenq3/01%20%281%29.jpg
agents
a:2:{i:0;s:6:"346539";i:1;s:6:"353732";}
_wp_old_date
2023-05-01
ffd_record_is_deleted
featured_images
353721
listing_images
a:10:{i:0;s:6:"353721";i:1;s:6:"353722";i:2;s:6:"353723";i:3;s:6:"353724";i:4;s:6:"353725";i:5;s:6:"353726";i:6;s:6:"353727";i:7;s:6:"353728";i:8;s:6:"353729";i:9;s:6:"353730";}
post_member_id
346525
post_agent_id
346539
post_coagent_id
353732
_sbi_oembed_done_checking
1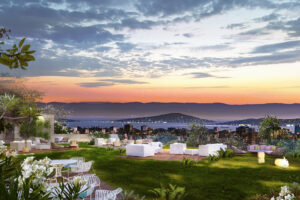 Communal Individuality and Style within a Dynamic Living Entity
İstanbul
Çamlıca, İstanbul, Turkey
Status: Active
Our passion and affiliation with being at one in a dynamic living entity has inspired the creation of this unique sumptuous development. With prosperity and conscientious thinking comes a greater appreciation of the natural environment and our desire that the luxuries of life are enhanced when they are integrated with the wonders of Mother Nature. The resulting effects bring joy and calm to our whole beings which we project onto others and how we live our lives.
The location of this community development further embraces the overall living concept. Within 15 minutes you can also enjoy the historical Validebag Grove (Validebağ Korusu) which is one of the city's key ecological shelters with 40 different types of monumental 100 to 400 year old trees and over a 100 different varieties of species and organisms.
The overall development consists of 76 units in 7 low level blocks on a 24,000 sq m elevated woodland area which is bounded by strong mature native plantations. The individual blocks are integration into the natural contours of the sloping site with a vast expanse of recreational and relaxation areas. Each property enjoys awe-inspiring land, sea, marina and mountain perspectives. There are a variety of different types of living quarters with 1 to 5 bedrooms within 144 to 574 sq m living space. The development has strong commuter links with the adjacent infrastructural, being in close proximity to the TEM and E5 highways and the shopping areas of Emaar Square, Akasya and Watergarden.
These units are eligible for citizenship.
Istanbul has a population of nearly 16 million, it is described as the gateway between west and east and has an abundance of rich history, splendid architecture, luxurious properties and vacation spots. best invest have many opportunities available, some of which we are not permitted to advertise so feel free to contact us for alternative options.
This luxurious community within a dynamic living entity brings additional life qualities which cannot be bought.
POA