ffd_listing_title
Coastal Living at its Finest: Spectacular WaterSound Beach Retreat
ffd_unique_id
ffd_mls_id
ffd_salesforce_id
a0E6g00000A4AtbEAF
ffd_address_pb
72 S Founders Lane
address
72 S Founders Lane
baths
7
beds
6
ffd_city_pb
Inlet Beach
ffd_colistingagent_pb
0036g00002HRG1GAAX
ffd_colistingagentemail_pb
ffd_colistingagentmlsid
ffd_colistingagentname
ffd_colistingofficemlsid
ffd_colistingofficename_pb
ffd_country_pb
United States
ffd_createddate
2023-04-11T11:53:03.000+0000
about

Introducing 72 S Founders, a stunning beachside retreat located in the exclusive WaterSound Beach community. Designed by renowned architect Geoff Chick, this custom home has recently undergone a complete renovation by Summer House Lifestyle.



The great room boasts soaring vaulted ceilings and custom beams, with an oversized kitchen island and Soho Studio tile backsplash, perfect for entertaining guests. The living space is accented by Restoration Hardware, Bungalow 5, and Modern History furnishings, with custom drapes, pillows, and cushions by Thibaut designs. The Control4 system allows you to control the lights, sounds, and temperature throughout the home. The main level features a primary suite with dual walk-in closets, a climate-controlled wine cellar, and an oversized screened porch with a built-in Wolf Grill, perfect for outdoor dining. The fully independent carriage house boasts a kitchenette, living area, and Kelly Hoppen canopy bed. The lower level has two guest suites, an in-home office space, and a bonus entertaining room. Outside, enjoy the large spa with a spillover edge and waterfall feature, an outdoor fireplace, and a sitting area. The third level features built-in bunks and a full bathroom, while the enclosed watchtower provides stunning views of the Gulf of Mexico. The private golf cart allows for easy access to the private beach club, pool, and dining options. This home has never been rented and is tucked away behind the gates of WaterSound Beach, yet conveniently close to restaurants and shopping.

ffd_displayaddress
floor
ffd_halfbathrooms_pb
ffd_hide_address_on_site
ffd_key_words
Inlet Beach
ffd_lastmodifieddate
2023-04-13T20:23:38.000+0000
lat
30.30035
ffd_listofficemlsid
ffd_listofficename
ffd_listingagent_pb
0036g00002HRFz5AAH
ffd_listing_agent_email
ffd_listing_agent_firstname
ffd_listing_agent_lastname
ffd_listingagentmlsid
ffd_listingagentname
ffd_listing_agent_website
https://www.searchdestinproperties.com/listing/916850-72-s-founders-ln-inlet-beach-fl-32461/
price
7125000
ffd_listingtype
Sale
location
Inlet Beach, Florida, United States
lng
-86.07248
sq_feet
ffd_non_member_paid
ffd_other_currency_amount
7125000
ffd_other_currency_type
USD
ffd_ownerid
0056g0000088FyZAAU
ffd_pool_pb
ffd_price_upon_request
building_type
Single Family
ffd_id
a0E6g00000A4AtbEAF
ffd_totalarea_pb
5156
ffd_solddate
ffd_soldprice
ffd_state_pb
Florida
ffd_status
Active
ffd_threequarterbathrooms
ffd_unit_of_measure
Square Feet
ffd_brokerage_id
0016g00002PbcIxAAJ
year_built
2012
ffd_postalcode_pb
pba__WebsiteId__c
343533
pba__Listing_Website__c
https://www.forbesglobalproperties.com/listings/coastal-living-at-its-finest-spectacular-watersound-beach-retreat
Site_Post_Id__c
343533
ffd_media
a:50:{i:0;s:98:"https://s3.amazonaws.com/propertybase-clients/00D6g000007OY6LEAW/a0O6g00000CeCnZ/63174pg4u/001.jpg";i:1;s:98:"https://s3.amazonaws.com/propertybase-clients/00D6g000007OY6LEAW/a0O6g00000CeCnZ/jn39n6gbc/002.jpg";i:2;s:98:"https://s3.amazonaws.com/propertybase-clients/00D6g000007OY6LEAW/a0O6g00000CeCnZ/p1p8l5pg4/003.jpg";i:3;s:98:"https://s3.amazonaws.com/propertybase-clients/00D6g000007OY6LEAW/a0O6g00000CeCnZ/rxadm3b91/004.jpg";i:4;s:99:"https://s3.amazonaws.com/propertybase-clients/00D6g000007OY6LEAW/a0O6g00000CeCnZ/6s3h5uslc/004b.jpg";i:5;s:98:"https://s3.amazonaws.com/propertybase-clients/00D6g000007OY6LEAW/a0O6g00000CeCnZ/70hrsh4ih/005.jpg";i:6;s:98:"https://s3.amazonaws.com/propertybase-clients/00D6g000007OY6LEAW/a0O6g00000CeCnZ/vm752wbla/006.jpg";i:7;s:99:"https://s3.amazonaws.com/propertybase-clients/00D6g000007OY6LEAW/a0O6g00000CeCnZ/l4nlzzlws/006b.jpg";i:8;s:98:"https://s3.amazonaws.com/propertybase-clients/00D6g000007OY6LEAW/a0O6g00000CeCnZ/8lgb82ux1/007.jpg";i:9;s:99:"https://s3.amazonaws.com/propertybase-clients/00D6g000007OY6LEAW/a0O6g00000CeCnZ/7m64ya6pc/007b.jpg";i:10;s:99:"https://s3.amazonaws.com/propertybase-clients/00D6g000007OY6LEAW/a0O6g00000CeCnZ/ugylvcwje/007c.jpg";i:11;s:98:"https://s3.amazonaws.com/propertybase-clients/00D6g000007OY6LEAW/a0O6g00000CeCnZ/nnds4xr6o/009.JPG";i:12;s:98:"https://s3.amazonaws.com/propertybase-clients/00D6g000007OY6LEAW/a0O6g00000CeCnZ/bhixncpx8/010.jpg";i:13;s:98:"https://s3.amazonaws.com/propertybase-clients/00D6g000007OY6LEAW/a0O6g00000CeCnZ/skzwv2tbn/011.jpg";i:14;s:98:"https://s3.amazonaws.com/propertybase-clients/00D6g000007OY6LEAW/a0O6g00000CeCnZ/61gvj5gei/012.jpg";i:15;s:99:"https://s3.amazonaws.com/propertybase-clients/00D6g000007OY6LEAW/a0O6g00000CeCnZ/dol3rcwah/012b.jpg";i:16;s:98:"https://s3.amazonaws.com/propertybase-clients/00D6g000007OY6LEAW/a0O6g00000CeCnZ/ak86zeh7z/014.jpg";i:17;s:98:"https://s3.amazonaws.com/propertybase-clients/00D6g000007OY6LEAW/a0O6g00000CeCnZ/e454w7pqd/015.jpg";i:18;s:98:"https://s3.amazonaws.com/propertybase-clients/00D6g000007OY6LEAW/a0O6g00000CeCnZ/bab9nwgb2/016.jpg";i:19;s:98:"https://s3.amazonaws.com/propertybase-clients/00D6g000007OY6LEAW/a0O6g00000CeCnZ/eajvmmz2p/017.jpg";i:20;s:98:"https://s3.amazonaws.com/propertybase-clients/00D6g000007OY6LEAW/a0O6g00000CeCnZ/swa37ave7/018.JPG";i:21;s:98:"https://s3.amazonaws.com/propertybase-clients/00D6g000007OY6LEAW/a0O6g00000CeCnZ/g6vyxmjzc/020.JPG";i:22;s:98:"https://s3.amazonaws.com/propertybase-clients/00D6g000007OY6LEAW/a0O6g00000CeCnZ/knflc6q6o/021.JPG";i:23;s:98:"https://s3.amazonaws.com/propertybase-clients/00D6g000007OY6LEAW/a0O6g00000CeCnZ/m56erb4c8/022.JPG";i:24;s:98:"https://s3.amazonaws.com/propertybase-clients/00D6g000007OY6LEAW/a0O6g00000CeCnZ/925gt3hfz/023.JPG";i:25;s:98:"https://s3.amazonaws.com/propertybase-clients/00D6g000007OY6LEAW/a0O6g00000CeCnZ/51ec01t5r/024.jpg";i:26;s:98:"https://s3.amazonaws.com/propertybase-clients/00D6g000007OY6LEAW/a0O6g00000CeCnZ/p2l33gywa/025.JPG";i:27;s:98:"https://s3.amazonaws.com/propertybase-clients/00D6g000007OY6LEAW/a0O6g00000CeCnZ/teynhbxh3/026.JPG";i:28;s:98:"https://s3.amazonaws.com/propertybase-clients/00D6g000007OY6LEAW/a0O6g00000CeCnZ/xrse3ct8o/027.jpg";i:29;s:98:"https://s3.amazonaws.com/propertybase-clients/00D6g000007OY6LEAW/a0O6g00000CeCnZ/fycak8h08/028.JPG";i:30;s:98:"https://s3.amazonaws.com/propertybase-clients/00D6g000007OY6LEAW/a0O6g00000CeCnZ/sva7zxhil/029.JPG";i:31;s:98:"https://s3.amazonaws.com/propertybase-clients/00D6g000007OY6LEAW/a0O6g00000CeCnZ/ph1s9dngg/030.jpg";i:32;s:98:"https://s3.amazonaws.com/propertybase-clients/00D6g000007OY6LEAW/a0O6g00000CeCnZ/502r1rgg1/031.jpg";i:33;s:99:"https://s3.amazonaws.com/propertybase-clients/00D6g000007OY6LEAW/a0O6g00000CeCnZ/k3stvfoh9/031b.jpg";i:34;s:98:"https://s3.amazonaws.com/propertybase-clients/00D6g000007OY6LEAW/a0O6g00000CeCnZ/rcvrksdaw/032.jpg";i:35;s:98:"https://s3.amazonaws.com/propertybase-clients/00D6g000007OY6LEAW/a0O6g00000CeCnZ/cg6fuxi8z/033.JPG";i:36;s:98:"https://s3.amazonaws.com/propertybase-clients/00D6g000007OY6LEAW/a0O6g00000CeCnZ/cmsqutste/034.jpg";i:37;s:98:"https://s3.amazonaws.com/propertybase-clients/00D6g000007OY6LEAW/a0O6g00000CeCnZ/z6zskz93m/035.jpg";i:38;s:98:"https://s3.amazonaws.com/propertybase-clients/00D6g000007OY6LEAW/a0O6g00000CeCnZ/y4gk8bri4/036.jpg";i:39;s:98:"https://s3.amazonaws.com/propertybase-clients/00D6g000007OY6LEAW/a0O6g00000CeCnZ/xszqvwzqd/037.jpg";i:40;s:99:"https://s3.amazonaws.com/propertybase-clients/00D6g000007OY6LEAW/a0O6g00000CeCnZ/u65uddeza/038.jpeg";i:41;s:99:"https://s3.amazonaws.com/propertybase-clients/00D6g000007OY6LEAW/a0O6g00000CeCnZ/742t9bfo6/039.jpeg";i:42;s:98:"https://s3.amazonaws.com/propertybase-clients/00D6g000007OY6LEAW/a0O6g00000CeCnZ/ugnpk1x3b/040.jpg";i:43;s:98:"https://s3.amazonaws.com/propertybase-clients/00D6g000007OY6LEAW/a0O6g00000CeCnZ/30y7t90xh/041.jpg";i:44;s:98:"https://s3.amazonaws.com/propertybase-clients/00D6g000007OY6LEAW/a0O6g00000CeCnZ/olgmcgpdd/042.jpg";i:45;s:98:"https://s3.amazonaws.com/propertybase-clients/00D6g000007OY6LEAW/a0O6g00000CeCnZ/o7wir9uxx/046.JPG";i:46;s:134:"https://s3.amazonaws.com/propertybase-clients/00D6g000007OY6LEAW/a0O6g00000CeCnZ/ruw8n9dkt/dave-warren-real-estate-photography-178.jpg";i:47;s:134:"https://s3.amazonaws.com/propertybase-clients/00D6g000007OY6LEAW/a0O6g00000CeCnZ/6pwwnbj9p/dave-warren-real-estate-photography-157.jpg";i:48;s:134:"https://s3.amazonaws.com/propertybase-clients/00D6g000007OY6LEAW/a0O6g00000CeCnZ/j4dvprl17/dave-warren-real-estate-photography-128.jpg";i:49;s:134:"https://s3.amazonaws.com/propertybase-clients/00D6g000007OY6LEAW/a0O6g00000CeCnZ/gto5nrfpu/dave-warren-real-estate-photography-122.jpg";}
_thumbnail_id
343534
ffd_featured_image
https://s3.amazonaws.com/propertybase-clients/00D6g000007OY6LEAW/a0O6g00000CeCnZ/63174pg4u/001.jpg
agents
a:2:{i:0;s:6:"336876";i:1;s:6:"336878";}
ffd_record_is_deleted
featured_images
343534
listing_images
a:46:{i:0;s:6:"343534";i:1;s:6:"343535";i:2;s:6:"343536";i:3;s:6:"343537";i:4;s:6:"343538";i:5;s:6:"343539";i:6;s:6:"343540";i:7;s:6:"343541";i:8;s:6:"343542";i:9;s:6:"343543";i:10;s:6:"343544";i:11;s:6:"343545";i:12;s:6:"343546";i:13;s:6:"343547";i:14;s:6:"343548";i:15;s:6:"343549";i:16;s:6:"343551";i:17;s:6:"343552";i:18;s:6:"343553";i:19;s:6:"343554";i:20;s:6:"343555";i:21;s:6:"343557";i:22;s:6:"343558";i:23;s:6:"343561";i:24;s:6:"343562";i:25;s:6:"343563";i:26;s:6:"343564";i:27;s:6:"343565";i:28;s:6:"343566";i:29;s:6:"343567";i:30;s:6:"343568";i:31;s:6:"343569";i:32;s:6:"343570";i:33;s:6:"343571";i:34;s:6:"343572";i:35;s:6:"343573";i:36;s:6:"343574";i:37;s:6:"343575";i:38;s:6:"343576";i:39;s:6:"343577";i:40;s:6:"343578";i:41;s:6:"343579";i:42;s:6:"343580";i:43;s:6:"343581";i:44;s:6:"343582";i:45;s:6:"343584";}
post_member_id
336879
post_agent_id
336876
post_coagent_id
336878
_sbi_oembed_done_checking
1
Coastal Living at its Finest: Spectacular WaterSound Beach Retreat
72 S Founders Lane
Inlet Beach, Florida, United States
Status: Active
Introducing 72 S Founders, a stunning beachside retreat located in the exclusive WaterSound Beach community. Designed by renowned architect Geoff Chick, this custom home has recently undergone a complete renovation by Summer House Lifestyle.
The great room boasts soaring vaulted ceilings and custom beams, with an oversized kitchen island and Soho Studio tile backsplash, perfect for entertaining guests. The living space is accented by Restoration Hardware, Bungalow 5, and Modern History furnishings, with custom drapes, pillows, and cushions by Thibaut designs. The Control4 system allows you to control the lights, sounds, and temperature throughout the home. The main level features a primary suite with dual walk-in closets, a climate-controlled wine cellar, and an oversized screened porch with a built-in Wolf Grill, perfect for outdoor dining. The fully independent carriage house boasts a kitchenette, living area, and Kelly Hoppen canopy bed. The lower level has two guest suites, an in-home office space, and a bonus entertaining room. Outside, enjoy the large spa with a spillover edge and waterfall feature, an outdoor fireplace, and a sitting area. The third level features built-in bunks and a full bathroom, while the enclosed watchtower provides stunning views of the Gulf of Mexico. The private golf cart allows for easy access to the private beach club, pool, and dining options. This home has never been rented and is tucked away behind the gates of WaterSound Beach, yet conveniently close to restaurants and shopping.
Listing Agent
Array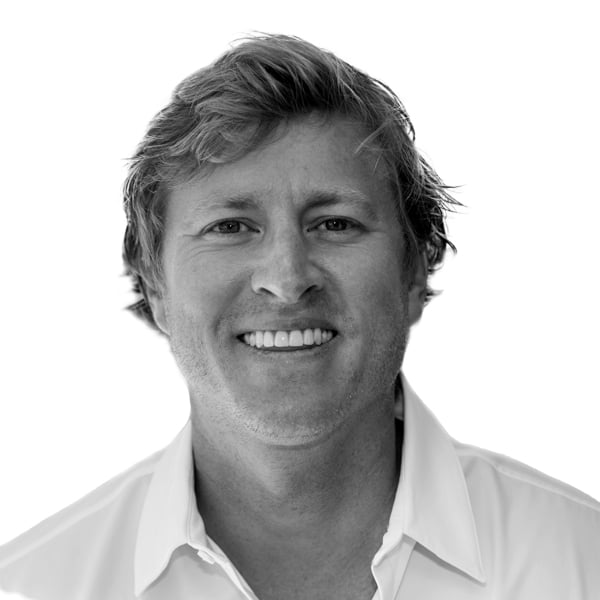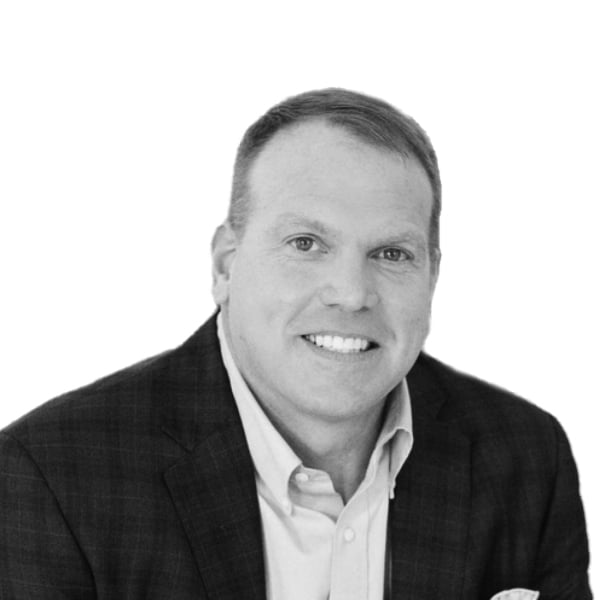 This unique 6 Bedroom home with 7 Bathrooms is a prime example of the luxury real estate available in Inlet Beach, Florida. You can visit our Florida search pages for more luxury real estate choices in Inlet Beach.