| | |
| --- | --- |
| ffd_listing_title | Charming Property in the Tuscan Countryside |
| ffd_unique_id | |
| ffd_mls_id | |
| ffd_salesforce_id | a0E6g000008XCOSEA4 |
| ffd_address_pb | STRADA DEL TREPPIE', 9/11 |
| address | STRADA DEL TREPPIE', 9/11 |
| baths | 6 |
| beds | 9 |
| ffd_city_pb | Florence |
| ffd_colistingagent_pb | |
| ffd_colistingagentemail_pb | |
| ffd_colistingagentmlsid | |
| ffd_colistingagentname | |
| ffd_colistingofficemlsid | |
| ffd_colistingofficename_pb | |
| ffd_country_pb | Italy |
| ffd_createddate | 2022-04-07T03:20:22.000+0000 |
| about | In an excellent quiet and private setting we present this farm in the heart of the Tuscan countryside that extends over 9 hectares of land. This estate, near Florence, is immersed in the hills of Tuscany. It is rich in nature as well as culture and located in the vicinity of Siena and San Gimignano as well as nearby Florence. The 1300 square meter villa is for residential, farmhouse and agricultural use. It has two separate apartments. The principle residence, which is very large, includes a large living room and kitchen on the ground floor, 6 bedrooms on the first floor with 12 beds. The second smaller apartment has three bedrooms. Currently both apartments are intended for agritourism use. The activity is currently oil production. This company for sale near Florence is surrounded by a large garden where your gaze can sweep over the vast landscape of woods and olive groves. The garden is enriched with outdoor furnishing and boasts a wonderful swimming pool with internal steps and a waterfall communicating with a children's pool with hydromassage. |
| ffd_displayaddress | |
| floor | |
| ffd_halfbathrooms_pb | |
| ffd_hide_address_on_site | 1 |
| ffd_key_words | Florence, Italy; Tuscany; Florence; Firenze; Italy; |
| ffd_lastmodifieddate | 2022-10-18T12:02:13.000+0000 |
| lat | 43.4962 |
| ffd_listofficemlsid | |
| ffd_listofficename | |
| ffd_listingagent_pb | 0036g00001o9S8EAAU |
| ffd_listing_agent_email | |
| ffd_listing_agent_firstname | |
| ffd_listing_agent_lastname | |
| ffd_listingagentmlsid | |
| ffd_listingagentname | |
| ffd_listing_agent_website | |
| price | 1958417 |
| ffd_listingtype | Sale |
| location | Florence, Italy |
| lng | 11.12079 |
| sq_feet | |
| ffd_non_member_paid | |
| ffd_other_currency_amount | 2000000 |
| ffd_other_currency_type | EUR |
| ffd_ownerid | 0056g000007K6UMAA0 |
| ffd_pool_pb | |
| ffd_price_upon_request | |
| building_type | Villa |
| ffd_id | a0E6g000008XCOSEA4 |
| ffd_totalarea_pb | 1300 |
| ffd_solddate | |
| ffd_soldprice | |
| ffd_state_pb | |
| ffd_status | Active |
| ffd_unit_of_measure | Meters |
| ffd_brokerage_id | 0016g000023kROSAA2 |
| year_built | 1400 |
| ffd_postalcode_pb | |
| pba__WebsiteId__c | 184530 |
| pba__Listing_Website__c | https://www.forbesglobalproperties.com/listings/charming-property-in-the-tuscan-countryside/ |
| Site_Post_Id__c | 184530 |
| ffd_media | a:10:{i:0;s:98:"https://s3.amazonaws.com/propertybase-clients/00D6g000007OY6LEAW/a0O6g000008V7Rt/jswulfibv/001.jpg";i:1;s:98:"https://s3.amazonaws.com/propertybase-clients/00D6g000007OY6LEAW/a0O6g000008V7Rt/ni3i1e23m/002.jpg";i:2;s:98:"https://s3.amazonaws.com/propertybase-clients/00D6g000007OY6LEAW/a0O6g000008V7Rt/3frbjimaq/003.jpg";i:3;s:98:"https://s3.amazonaws.com/propertybase-clients/00D6g000007OY6LEAW/a0O6g000008V7Rt/riinkdsho/004.jpg";i:4;s:98:"https://s3.amazonaws.com/propertybase-clients/00D6g000007OY6LEAW/a0O6g000008V7Rt/3ub4bjb94/005.jpg";i:5;s:98:"https://s3.amazonaws.com/propertybase-clients/00D6g000007OY6LEAW/a0O6g000008V7Rt/hrfseyv8w/006.jpg";i:6;s:98:"https://s3.amazonaws.com/propertybase-clients/00D6g000007OY6LEAW/a0O6g000008V7Rt/jc7h1ufyn/007.jpg";i:7;s:98:"https://s3.amazonaws.com/propertybase-clients/00D6g000007OY6LEAW/a0O6g000008V7Rt/sjquqdud2/008.jpg";i:8;s:98:"https://s3.amazonaws.com/propertybase-clients/00D6g000007OY6LEAW/a0O6g000008V7Rt/13c65lseb/009.jpg";i:9;s:98:"https://s3.amazonaws.com/propertybase-clients/00D6g000007OY6LEAW/a0O6g000008V7Rt/y2ebb4jyt/010.jpg";} |
| _thumbnail_id | 184531 |
| ffd_featured_image | https://s3.amazonaws.com/propertybase-clients/00D6g000007OY6LEAW/a0O6g000008V7Rt/jswulfibv/001.jpg |
| agents | a:1:{i:0;s:6:"183831";} |
| _wp_old_date | 2022-04-08 |
| ffd_record_is_deleted | |
| ffd_threequarterbathrooms | |
| featured_images | 184531 |
| primary_media_0_image | 184531 |
| _primary_media_0_image | field_5f988067abcc4 |
| primary_media_0_video | |
| _primary_media_0_video | field_5f98807dabcc5 |
| primary_media_1_image | 184532 |
| _primary_media_1_image | field_5f988067abcc4 |
| primary_media_1_video | |
| _primary_media_1_video | field_5f98807dabcc5 |
| primary_media_2_image | 184535 |
| _primary_media_2_image | field_5f988067abcc4 |
| primary_media_2_video | |
| _primary_media_2_video | field_5f98807dabcc5 |
| primary_media_3_image | 184536 |
| _primary_media_3_image | field_5f988067abcc4 |
| primary_media_3_video | |
| _primary_media_3_video | field_5f98807dabcc5 |
| primary_media_4_image | 184540 |
| _primary_media_4_image | field_5f988067abcc4 |
| primary_media_4_video | |
| _primary_media_4_video | field_5f98807dabcc5 |
| primary_media_5_image | 184542 |
| _primary_media_5_image | field_5f988067abcc4 |
| primary_media_5_video | |
| _primary_media_5_video | field_5f98807dabcc5 |
| primary_media | 6 |
| _primary_media | field_5f98805cabcc3 |
| secondary_media_0_image | 184531 |
| _secondary_media_0_image | field_5f988119a39fd |
| secondary_media_0_video | |
| _secondary_media_0_video | field_5f988119a39fe |
| secondary_media_1_image | 184532 |
| _secondary_media_1_image | field_5f988119a39fd |
| secondary_media_1_video | |
| _secondary_media_1_video | field_5f988119a39fe |
| secondary_media_2_image | 184534 |
| _secondary_media_2_image | field_5f988119a39fd |
| secondary_media_2_video | |
| _secondary_media_2_video | field_5f988119a39fe |
| secondary_media_3_image | 184535 |
| _secondary_media_3_image | field_5f988119a39fd |
| secondary_media_3_video | |
| _secondary_media_3_video | field_5f988119a39fe |
| secondary_media_4_image | 184536 |
| _secondary_media_4_image | field_5f988119a39fd |
| secondary_media_4_video | |
| _secondary_media_4_video | field_5f988119a39fe |
| secondary_media_5_image | 184538 |
| _secondary_media_5_image | field_5f988119a39fd |
| secondary_media_5_video | |
| _secondary_media_5_video | field_5f988119a39fe |
| secondary_media_6_image | 184539 |
| _secondary_media_6_image | field_5f988119a39fd |
| secondary_media_6_video | |
| _secondary_media_6_video | field_5f988119a39fe |
| secondary_media_7_image | 184540 |
| _secondary_media_7_image | field_5f988119a39fd |
| secondary_media_7_video | |
| _secondary_media_7_video | field_5f988119a39fe |
| secondary_media_8_image | 184541 |
| _secondary_media_8_image | field_5f988119a39fd |
| secondary_media_8_video | |
| _secondary_media_8_video | field_5f988119a39fe |
| secondary_media_9_image | 184542 |
| _secondary_media_9_image | field_5f988119a39fd |
| secondary_media_9_video | |
| _secondary_media_9_video | field_5f988119a39fe |
| secondary_media | 10 |
| _secondary_media | field_5f988119a39fc |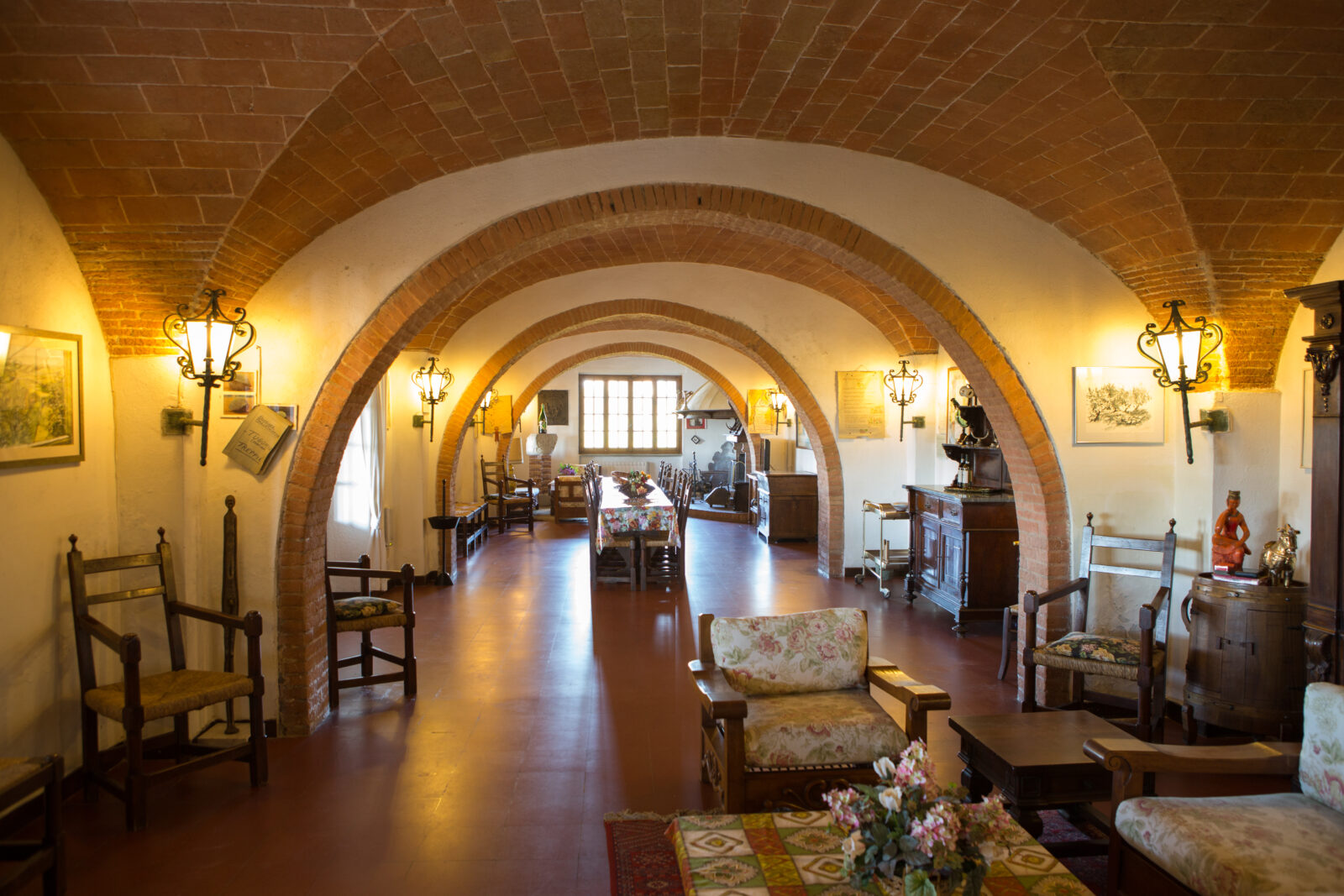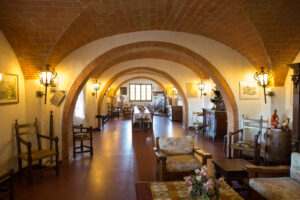 Charming Property in the Tuscan Countryside
EUR 2,000,000
(US $1,958,417)
Florence, Italy
Status: Active
In an excellent quiet and private setting we present this farm in the heart of the Tuscan countryside that extends over 9 hectares of land. This estate, near Florence, is immersed in the hills of Tuscany. It is rich in nature as well as culture and located in the vicinity of Siena and San Gimignano as well as nearby Florence. The 1300 square meter villa is for residential, farmhouse and agricultural use. It has two separate apartments. The principle residence, which is very large, includes a large living room and kitchen on the ground floor, 6 bedrooms on the first floor with 12 beds. The second smaller apartment has three bedrooms. Currently both apartments are intended for agritourism use. The activity is currently oil production. This company for sale near Florence is surrounded by a large garden where your gaze can sweep over the vast landscape of woods and olive groves. The garden is enriched with outdoor furnishing and boasts a wonderful swimming pool with internal steps and a waterfall communicating with a children's pool with hydromassage.
Properties You Might Also Like
EUR 1,600,000
(US $1,694,443)
MODERN VILLA SURROUNDED BY NATURE AND THE SILENCE OF THE TUSCAN COUNTRYSIDE
EUR 5,500,000
(US $5,385,647)
Property with Historic Villa, Farm, and Vineyards Close to Florence
This unique 9 Bedroom home with 6 Bathrooms is a prime example of the luxury real estate available in Florence, . You can visit our search pages for more luxury real estate choices in Florence.