| | |
| --- | --- |
| ffd_listing_title | Beautiful views of Glenwood Springs and Beyond |
| ffd_unique_id | |
| ffd_mls_id | |
| ffd_salesforce_id | a0E6g00000BG4QrEAL |
| ffd_address_pb | 514 Echo Street |
| address | 514 Echo Street |
| baths | 3 |
| beds | 3 |
| ffd_city_pb | Glenwood Springs |
| ffd_colistingagent_pb | |
| ffd_colistingagentemail_pb | |
| ffd_colistingagentmlsid | |
| ffd_colistingagentname | |
| ffd_colistingofficemlsid | |
| ffd_colistingofficename_pb | |
| ffd_country_pb | United States |
| ffd_createddate | 2023-05-01T17:56:14.000+0000 |
| about | This beautiful home features amazing views of all of Glenwood Springs and beyond! Located at the end of the street and bordering the GWS Caverns lot you get to enjoy privacy while being within walking distance of the Hot Springs and downtown Glenwood! Featuring 3 bedrooms, 3 bathrooms, wood floors, gas fireplaces, double pane energy rated Anderson windows and more. Remodeled Master and Main Bathrooms and Kitchen inc. Granite Countertops. Siding and Roof were installed 5 years ago and have a transferable 25-year warranty on each. The Downstairs has an independent entrance, additional non conforming bedroom, one of the bathrooms, a large family room and a kitchenette (Gas connection available for a stove), so could be separated from the rest of the house. Woodworking/shop shed. The seller has done an Inspection and has taken care of all items that came up and more!!! Inspection Follow-Up List available under documents. Full Inspection available upon request. |
| ffd_displayaddress | |
| floor | |
| ffd_halfbathrooms_pb | |
| ffd_hide_address_on_site | |
| ffd_key_words | Glenwood Springs |
| ffd_lastmodifieddate | 2023-05-09T22:40:04.000+0000 |
| lat | 39.55171 |
| ffd_listofficemlsid | |
| ffd_listofficename | |
| ffd_listingagent_pb | 0036g00002HRF4IAAX |
| ffd_listing_agent_email | |
| ffd_listing_agent_firstname | |
| ffd_listing_agent_lastname | |
| ffd_listingagentmlsid | |
| ffd_listingagentname | |
| ffd_listing_agent_website | |
| price | 1200000 |
| ffd_listingtype | Sale |
| location | Glenwood Springs, Colorado, United States |
| lng | -107.32189 |
| sq_feet | |
| ffd_non_member_paid | |
| ffd_other_currency_amount | 1200000 |
| ffd_other_currency_type | USD |
| ffd_ownerid | 0056g000006mKdJAAU |
| ffd_pool_pb | |
| ffd_price_upon_request | |
| building_type | Single Family |
| ffd_id | a0E6g00000BG4QrEAL |
| ffd_totalarea_pb | 2520 |
| ffd_solddate | |
| ffd_soldprice | |
| ffd_state_pb | Colorado |
| ffd_status | Active |
| ffd_threequarterbathrooms | |
| ffd_unit_of_measure | Square Feet |
| ffd_brokerage_id | 0016g000013kY83AAE |
| year_built | 1974 |
| ffd_postalcode_pb | |
| pba__WebsiteId__c | 358212 |
| pba__Listing_Website__c | https://www.forbesglobalproperties.com/listings/beautiful-views-of-glenwood-springs-and-beyond |
| Site_Post_Id__c | 358212 |
| ffd_media | a:6:{i:0;s:120:"https://s3.amazonaws.com/propertybase-clients/00D6g000007OY6LEAW/a0O6g00000AmpBF/ajxt29tl9/514_Echo_backyard%20print.jpg";i:1;s:128:"https://s3.amazonaws.com/propertybase-clients/00D6g000007OY6LEAW/a0O6g00000AmpBF/1jgl36jly/51_514_Echo_print%20living%20room.jpg";i:2;s:126:"https://s3.amazonaws.com/propertybase-clients/00D6g000007OY6LEAW/a0O6g00000AmpBF/niay36zjv/514%20living%20room%202%20print.jpg";i:3;s:119:"https://s3.amazonaws.com/propertybase-clients/00D6g000007OY6LEAW/a0O6g00000AmpBF/r5dwo11dt/514_Echo_kitchen%20print.jpg";i:4;s:116:"https://s3.amazonaws.com/propertybase-clients/00D6g000007OY6LEAW/a0O6g00000AmpBF/xr60ybign/514_Echo_deck%20print.jpg";i:5;s:120:"https://s3.amazonaws.com/propertybase-clients/00D6g000007OY6LEAW/a0O6g00000AmpBF/0y7hl3we8/514_Echo_deck%20print%202.jpg";} |
| _thumbnail_id | 358213 |
| ffd_featured_image | https://s3.amazonaws.com/propertybase-clients/00D6g000007OY6LEAW/a0O6g00000AmpBF/ajxt29tl9/514_Echo_backyard%20print.jpg |
| agents | a:1:{i:0;s:6:"336850";} |
| _wp_old_date | 2023-05-09 |
| ffd_record_is_deleted | |
| featured_images | 358213 |
| listing_images | a:6:{i:0;s:6:"358213";i:1;s:6:"358214";i:2;s:6:"358215";i:3;s:6:"358216";i:4;s:6:"358217";i:5;s:6:"358218";} |
| post_member_id | 7573 |
| post_agent_id | 336850 |
| _sbi_oembed_done_checking | 1 |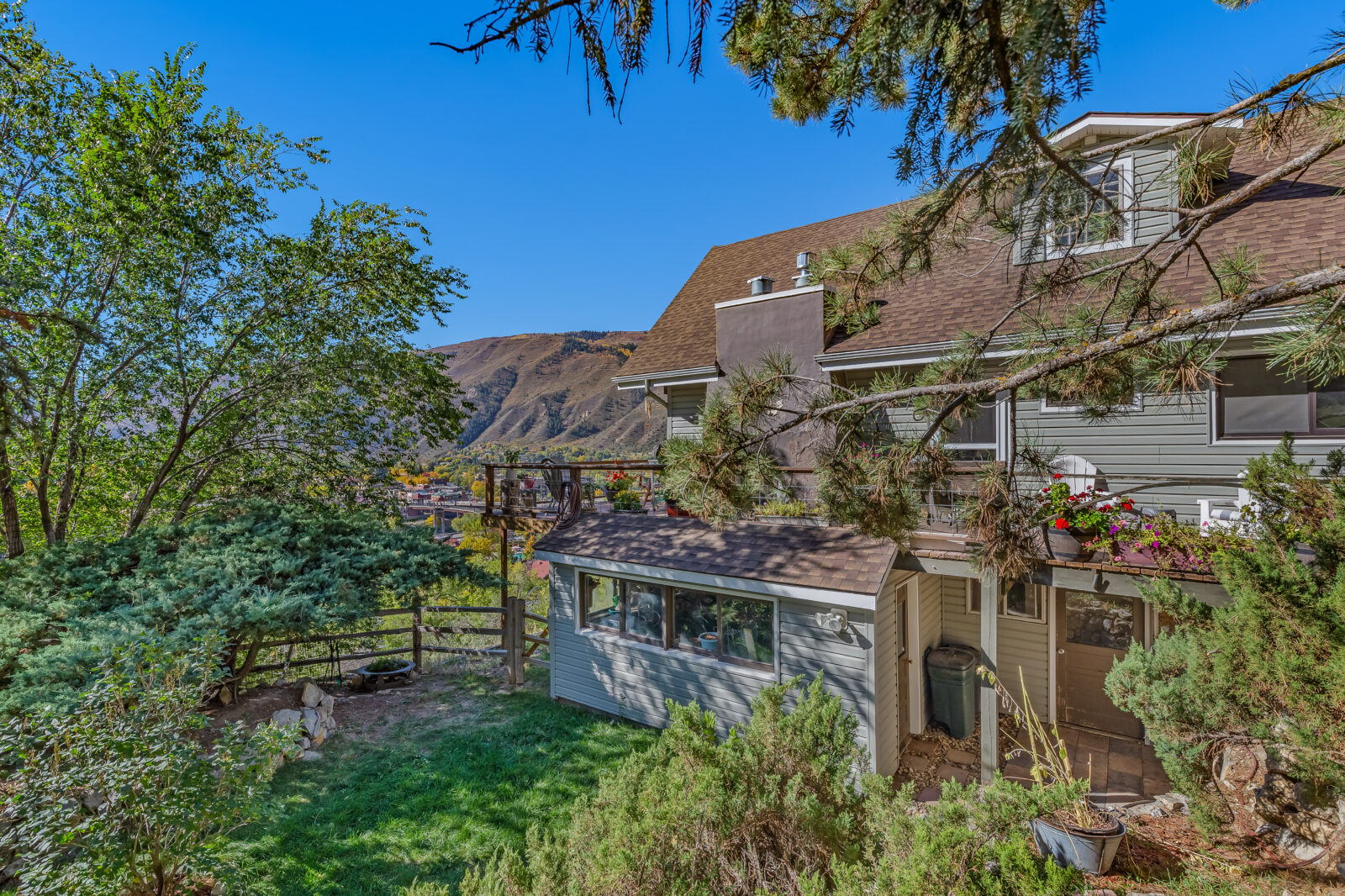 Beautiful views of Glenwood Springs and Beyond
514 Echo Street
Glenwood Springs, Colorado, United States
Status: Active
This beautiful home features amazing views of all of Glenwood Springs and beyond! Located at the end of the street and bordering the GWS Caverns lot you get to enjoy privacy while being within walking distance of the Hot Springs and downtown Glenwood! Featuring 3 bedrooms, 3 bathrooms, wood floors, gas fireplaces, double pane energy rated Anderson windows and more. Remodeled Master and Main Bathrooms and Kitchen inc. Granite Countertops. Siding and Roof were installed 5 years ago and have a transferable 25-year warranty on each. The Downstairs has an independent entrance, additional non conforming bedroom, one of the bathrooms, a large family room and a kitchenette (Gas connection available for a stove), so could be separated from the rest of the house. Woodworking/shop shed.
The seller has done an Inspection and has taken care of all items that came up and more!!! Inspection Follow-Up List available under documents. Full Inspection available upon request.
This unique 3 Bedroom home with 3 Bathrooms is a prime example of the luxury real estate available in Glenwood Springs, Colorado. You can visit our Colorado search pages for more luxury real estate choices in Glenwood Springs.