ffd_listing_title
Adobe In The Heart Of Singapore's East Coast By Renowned Architect
ffd_unique_id
ffd_mls_id
ffd_salesforce_id
a0E6g000009kYMMEA2
ffd_address_pb
Frankel Estate
address
Frankel Estate
baths
7
beds
7
ffd_city_pb
Singapore
ffd_colistingagent_pb
ffd_colistingagentemail_pb
ffd_colistingagentmlsid
ffd_colistingagentname
ffd_colistingofficemlsid
ffd_colistingofficename_pb
ffd_country_pb
Singapore
ffd_createddate
2022-10-05T03:21:28.000+0000
about

The freehold bungalow on a land area of about 11,050 sq ft, is located within the well sought-after Frankel Estate in the prime District 15.

Completed in 2015, the existing two-storey bungalow with a basement, an attic and an inground koi pond sits on a regular shaped plot of elevated land, possesses commanding views of the surroundings from the upper levels. It comes with a lift serving every level.

The Property enjoys a wide frontage of approximately 21 metres. The spacious car porch is able to accommodate about 8 cars. Designed exclusively for a family with various spaces intimately connected to provide convenience yet with privacy of the family members where needed. All the 6 bedrooms come with en-suite bathroom. The family home also accommodate a theatrette, an entertainment room, a mahjong room, various family areas for living, dining, rest, play, study and helpers' quarter. The approximately 19,000 sq ft house was designed by the renowned Kite Studio Architecture's principal architect Mr. Khairudin Saharom, who is in Urban Redevelopment Authority's '20 under 45' list for contributing towards shaping a distinctive and highly livable city.

The surrounding vicinity consists of luxurious landed enclave and private condominiums. The location is also perfect for taking a relaxing stroll and soak in the sights and sounds of the vibrant Katong, Marine Parade, Joo Chiat and Siglap districts, where traditional Peranakan culture thrives alongside hip, modern restaurants and bars. From bustling shopping malls to smaller eclectic shops, endless options for entertainment let you truly indulge yourself. Traditional yet cosmopolitan, with a charm and character that has lasted for generations.

Having the East Coast Park just next door provides a thrilling selection of outdoor activities to partake, letting you ride your bike along the coast or spend your days on the water. There are lots of outdoor fun from windsurfing, kayaking, to wakeboarding or simply a picnic at the beach, for the family to embrace. Whether you prefer to relax and take in the nature or go for a workout that gets your heart rate up, there is one thing for sure, every day is a weekend here in this locale.

ffd_displayaddress
floor
ffd_halfbathrooms_pb
ffd_hide_address_on_site
ffd_key_words
Singapore; Singapore, Singapore; Park View; Singapore Park View; Singapore
ffd_lastmodifieddate
2022-12-27T07:16:37.000+0000
lat
1.3163900
ffd_listofficemlsid
ffd_listofficename
ffd_listingagent_pb
0036g00001goZCbAAM
ffd_listing_agent_email
ffd_listing_agent_firstname
ffd_listing_agent_lastname
ffd_listingagentmlsid
ffd_listingagentname
ffd_listing_agent_website
https://www.propertyguru.com.sg/listing/24156393/for-sale-beautiful-bungalow-at-frankel-estate
price
18506921
ffd_listingtype
Sale
location
Singapore, Singapore, Singapore
lng
103.9182900
sq_feet
ffd_non_member_paid
ffd_other_currency_amount
25000000
ffd_other_currency_type
SGD
ffd_ownerid
0056g000006pjhBAAQ
ffd_pool_pb
ffd_price_upon_request
building_type
Multi Family
ffd_id
a0E6g000009kYMMEA2
ffd_totalarea_pb
19000
ffd_solddate
ffd_soldprice
ffd_state_pb
Singapore
ffd_status
Active
ffd_threequarterbathrooms
ffd_unit_of_measure
Square Feet
ffd_brokerage_id
0016g00001vxfJXAAY
year_built
2015
ffd_postalcode_pb
pba__WebsiteId__c
258510
pba__Listing_Website__c
https://www.forbesglobalproperties.com/listings/adobe-in-the-heart-of-singapores-east-coast-by-renowned-architect/
Site_Post_Id__c
258510
ffd_media
a:4:{i:0;s:96:"https://s3.amazonaws.com/propertybase-clients/00D6g000007OY6LEAW/a0O6g000008cfI7/gkdqnv4be/1.jpg";i:1;s:96:"https://s3.amazonaws.com/propertybase-clients/00D6g000007OY6LEAW/a0O6g000008cfI7/zzk47fwhh/2.jpg";i:2;s:96:"https://s3.amazonaws.com/propertybase-clients/00D6g000007OY6LEAW/a0O6g000008cfI7/hjb2e4tf6/3.jpg";i:3;s:96:"https://s3.amazonaws.com/propertybase-clients/00D6g000007OY6LEAW/a0O6g000008cfI7/usmldrpt6/4.jpg";}
_thumbnail_id
258511
ffd_featured_image
https://s3.amazonaws.com/propertybase-clients/00D6g000007OY6LEAW/a0O6g000008cfI7/gkdqnv4be/1.jpg
agents
a:1:{i:0;s:6:"150211";}
_wp_old_date
2022-10-06
ffd_record_is_deleted
featured_images
258511
primary_media_0_image
258511
_primary_media_0_image
field_5f988067abcc4
primary_media_0_video
_primary_media_0_video
field_5f98807dabcc5
primary_media_1_image
258512
_primary_media_1_image
field_5f988067abcc4
primary_media_1_video
_primary_media_1_video
field_5f98807dabcc5
primary_media_2_image
258513
_primary_media_2_image
field_5f988067abcc4
primary_media_2_video
_primary_media_2_video
field_5f98807dabcc5
primary_media_3_image
258514
_primary_media_3_image
field_5f988067abcc4
primary_media_3_video
_primary_media_3_video
field_5f98807dabcc5
primary_media
4
_primary_media
field_5f98805cabcc3
secondary_media_0_image
258511
_secondary_media_0_image
field_5f988119a39fd
secondary_media_0_video
_secondary_media_0_video
field_5f988119a39fe
secondary_media_1_image
258512
_secondary_media_1_image
field_5f988119a39fd
secondary_media_1_video
_secondary_media_1_video
field_5f988119a39fe
secondary_media_2_image
258513
_secondary_media_2_image
field_5f988119a39fd
secondary_media_2_video
_secondary_media_2_video
field_5f988119a39fe
secondary_media_3_image
258514
_secondary_media_3_image
field_5f988119a39fd
secondary_media_3_video
_secondary_media_3_video
field_5f988119a39fe
secondary_media
4
_secondary_media
field_5f988119a39fc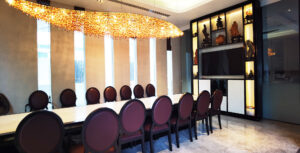 Adobe In The Heart Of Singapore's East Coast By Renowned Architect
SGD 25,000,000
(US $18,506,921)
Frankel Estate
Singapore, Singapore, Singapore
Status: Active
The freehold bungalow on a land area of about 11,050 sq ft, is located within the well sought-after Frankel Estate in the prime District 15.
Completed in 2015, the existing two-storey bungalow with a basement, an attic and an inground koi pond sits on a regular shaped plot of elevated land, possesses commanding views of the surroundings from the upper levels. It comes with a lift serving every level.
The Property enjoys a wide frontage of approximately 21 metres. The spacious car porch is able to accommodate about 8 cars. Designed exclusively for a family with various spaces intimately connected to provide convenience yet with privacy of the family members where needed. All the 6 bedrooms come with en-suite bathroom. The family home also accommodate a theatrette, an entertainment room, a mahjong room, various family areas for living, dining, rest, play, study and helpers' quarter. The approximately 19,000 sq ft house was designed by the renowned Kite Studio Architecture's principal architect Mr. Khairudin Saharom, who is in Urban Redevelopment Authority's '20 under 45' list for contributing towards shaping a distinctive and highly livable city.
The surrounding vicinity consists of luxurious landed enclave and private condominiums. The location is also perfect for taking a relaxing stroll and soak in the sights and sounds of the vibrant Katong, Marine Parade, Joo Chiat and Siglap districts, where traditional Peranakan culture thrives alongside hip, modern restaurants and bars. From bustling shopping malls to smaller eclectic shops, endless options for entertainment let you truly indulge yourself. Traditional yet cosmopolitan, with a charm and character that has lasted for generations.
Having the East Coast Park just next door provides a thrilling selection of outdoor activities to partake, letting you ride your bike along the coast or spend your days on the water. There are lots of outdoor fun from windsurfing, kayaking, to wakeboarding or simply a picnic at the beach, for the family to embrace. Whether you prefer to relax and take in the nature or go for a workout that gets your heart rate up, there is one thing for sure, every day is a weekend here in this locale.