ffd_listing_title
A laudable collection of luxury homes in Singapore's affluent District 10
ffd_unique_id
ffd_mls_id
ffd_salesforce_id
a0E6g00000A3xxZEAR
ffd_address_pb
31 Jervois Rd
address
31 Jervois Rd
baths
2
beds
3
ffd_city_pb
Singapore
ffd_colistingagent_pb
ffd_colistingagentemail_pb
ffd_colistingagentmlsid
ffd_colistingagentname
ffd_colistingofficemlsid
ffd_colistingofficename_pb
ffd_country_pb
Singapore
ffd_createddate
2023-02-21T03:14:47.000+0000
about

Presenting Jervois Treasures, a laudable collection of 36 luxury homes at Singapore's most reputable private residential enclave. Developed by a leading property developer with a presence across three continents today, Asia, Australia, and Europe, every square foot of property is meticulously mapped out to meet consumers' satisfaction and their fittings have been carefully selected to offer comfort and durability. This development also offers the perfect combination of essential living and convenience with its strategic locations in a low-density enclave.

Nestled in District 10, where addresses include prestigious Nassim, Tanglin, Ardmore, and Chatsworth, to name a few, the newly constructed Jervois Treasures offers the thrill of urban excitement that goes hand-in-hand with nature's tranquillity. The affluent District 10 is part of the core central region of Singapore, which is highly sought after by the ultra-high net worth individuals.

What is luxury without privacy? Indulge in a lavish city lifestyle with the privacy of boutique living where eventful days melt into unforgettable nights. Relax in the pool, work out in the gym, or throw a champagne party, all within your private sanctuary. Enjoy the quiet side of a bustling city at Jervois Treasures.

A place where you genuinely call home is one that resonates strongly with your desires and expectations. With excellent surroundings and the most elegant fixtures and fittings, Jervois Treasures is where you truly belong.

Match with the DNA of Jervois Treasures. Outside your gorgeous abode, the world awaits. When a sophisticated and vibrant city surrounds your life, you are in for a lifetime of privileges and prestige. From work to play, everywhere draws near to make your day.

Mere minutes drive from home, you will find your favorite international label evening wear at the Orchard Road shopping district. Dine in a Michelin Star restaurant nearby. After a meal, you will find yourself strolling under the moonlight at the 164-year-old tropical garden and also a UNESCO World Heritage Site - Singapore Botanic Gardens before retreating home.

What's more? The internationally famed Esplanade, Marina Bay Sands, and Gardens By the Bay are within a 15-minute drive and the Central Business District is right at the doorstep of District 10.

This development is an exceptional opportunity for anyone looking to invest in Singapore's vibrant real estate market.

ffd_displayaddress
floor
ffd_halfbathrooms_pb
ffd_hide_address_on_site
ffd_key_words
Singapore
ffd_lastmodifieddate
2023-02-21T20:26:52.000+0000
lat
1.29282
ffd_listofficemlsid
ffd_listofficename
ffd_listingagent_pb
0036g00001goZCbAAM
ffd_listing_agent_email
ffd_listing_agent_firstname
ffd_listing_agent_lastname
ffd_listingagentmlsid
ffd_listingagentname
ffd_listing_agent_website
https://www.propertyguru.com.sg/listing/24342125/for-sale-jervois-treasures
price
2348941
ffd_listingtype
Sale
location
Singapore, Singapore, Singapore
lng
103.82353
sq_feet
ffd_non_member_paid
ffd_other_currency_amount
3138000
ffd_other_currency_type
SGD
ffd_ownerid
0056g000006pjhBAAQ
ffd_pool_pb
ffd_price_upon_request
building_type
Condo
ffd_id
a0E6g00000A3xxZEAR
ffd_totalarea_pb
1130
ffd_solddate
ffd_soldprice
ffd_state_pb
Singapore
ffd_status
Active
ffd_threequarterbathrooms
ffd_unit_of_measure
Square Feet
ffd_brokerage_id
0016g00001vxfJXAAY
year_built
2023
ffd_postalcode_pb
pba__WebsiteId__c
322924
pba__Listing_Website__c
https://www.forbesglobalproperties.com/listings/a-laudable-collection-of-luxury-homes-in-singapores-affluent-district-10
Site_Post_Id__c
322924
ffd_media
a:9:{i:0;s:108:"https://s3.amazonaws.com/propertybase-clients/00D6g000007OY6LEAW/a0O6g00000CbC3m/dukwn0383/FGP%20%281%29.png";i:1;s:108:"https://s3.amazonaws.com/propertybase-clients/00D6g000007OY6LEAW/a0O6g00000CbC3m/jdd8kqlor/FGP%20%282%29.png";i:2;s:108:"https://s3.amazonaws.com/propertybase-clients/00D6g000007OY6LEAW/a0O6g00000CbC3m/ppcczwit0/FGP%20%282%29.png";i:3;s:108:"https://s3.amazonaws.com/propertybase-clients/00D6g000007OY6LEAW/a0O6g00000CbC3m/a1mwq9myo/FGP%20%283%29.png";i:4;s:108:"https://s3.amazonaws.com/propertybase-clients/00D6g000007OY6LEAW/a0O6g00000CbC3m/krnzd0gfz/FGP%20%284%29.png";i:5;s:108:"https://s3.amazonaws.com/propertybase-clients/00D6g000007OY6LEAW/a0O6g00000CbC3m/fisvk9bms/FGP%20%285%29.png";i:6;s:108:"https://s3.amazonaws.com/propertybase-clients/00D6g000007OY6LEAW/a0O6g00000CbC3m/ujl54keu9/FGP%20%286%29.png";i:7;s:108:"https://s3.amazonaws.com/propertybase-clients/00D6g000007OY6LEAW/a0O6g00000CbC3m/cdpkal5nn/FGP%20%287%29.png";i:8;s:108:"https://s3.amazonaws.com/propertybase-clients/00D6g000007OY6LEAW/a0O6g00000CbC3m/6lyp7lr2f/FGP%20%289%29.png";}
_thumbnail_id
322925
ffd_featured_image
https://s3.amazonaws.com/propertybase-clients/00D6g000007OY6LEAW/a0O6g00000CbC3m/dukwn0383/FGP%20%281%29.png
agents
a:1:{i:0;s:6:"150211";}
ffd_record_is_deleted
featured_images
322925
primary_media_0_image
322925
_primary_media_0_image
field_5f988067abcc4
primary_media_0_video
_primary_media_0_video
field_5f98807dabcc5
primary_media_1_image
322927
_primary_media_1_image
field_5f988067abcc4
primary_media_1_video
_primary_media_1_video
field_5f98807dabcc5
primary_media_2_image
322928
_primary_media_2_image
field_5f988067abcc4
primary_media_2_video
_primary_media_2_video
field_5f98807dabcc5
primary_media_3_image
322929
_primary_media_3_image
field_5f988067abcc4
primary_media_3_video
_primary_media_3_video
field_5f98807dabcc5
primary_media_4_image
322930
_primary_media_4_image
field_5f988067abcc4
primary_media_4_video
_primary_media_4_video
field_5f98807dabcc5
primary_media
5
_primary_media
field_5f98805cabcc3
secondary_media_0_image
322925
_secondary_media_0_image
field_5f988119a39fd
secondary_media_0_video
_secondary_media_0_video
field_5f988119a39fe
secondary_media_1_image
322927
_secondary_media_1_image
field_5f988119a39fd
secondary_media_1_video
_secondary_media_1_video
field_5f988119a39fe
secondary_media_2_image
322928
_secondary_media_2_image
field_5f988119a39fd
secondary_media_2_video
_secondary_media_2_video
field_5f988119a39fe
secondary_media_3_image
322929
_secondary_media_3_image
field_5f988119a39fd
secondary_media_3_video
_secondary_media_3_video
field_5f988119a39fe
secondary_media_4_image
322930
_secondary_media_4_image
field_5f988119a39fd
secondary_media_4_video
_secondary_media_4_video
field_5f988119a39fe
secondary_media_5_image
322931
_secondary_media_5_image
field_5f988119a39fd
secondary_media_5_video
_secondary_media_5_video
field_5f988119a39fe
secondary_media_6_image
322932
_secondary_media_6_image
field_5f988119a39fd
secondary_media_6_video
_secondary_media_6_video
field_5f988119a39fe
secondary_media_7_image
322933
_secondary_media_7_image
field_5f988119a39fd
secondary_media_7_video
_secondary_media_7_video
field_5f988119a39fe
secondary_media
8
_secondary_media
field_5f988119a39fc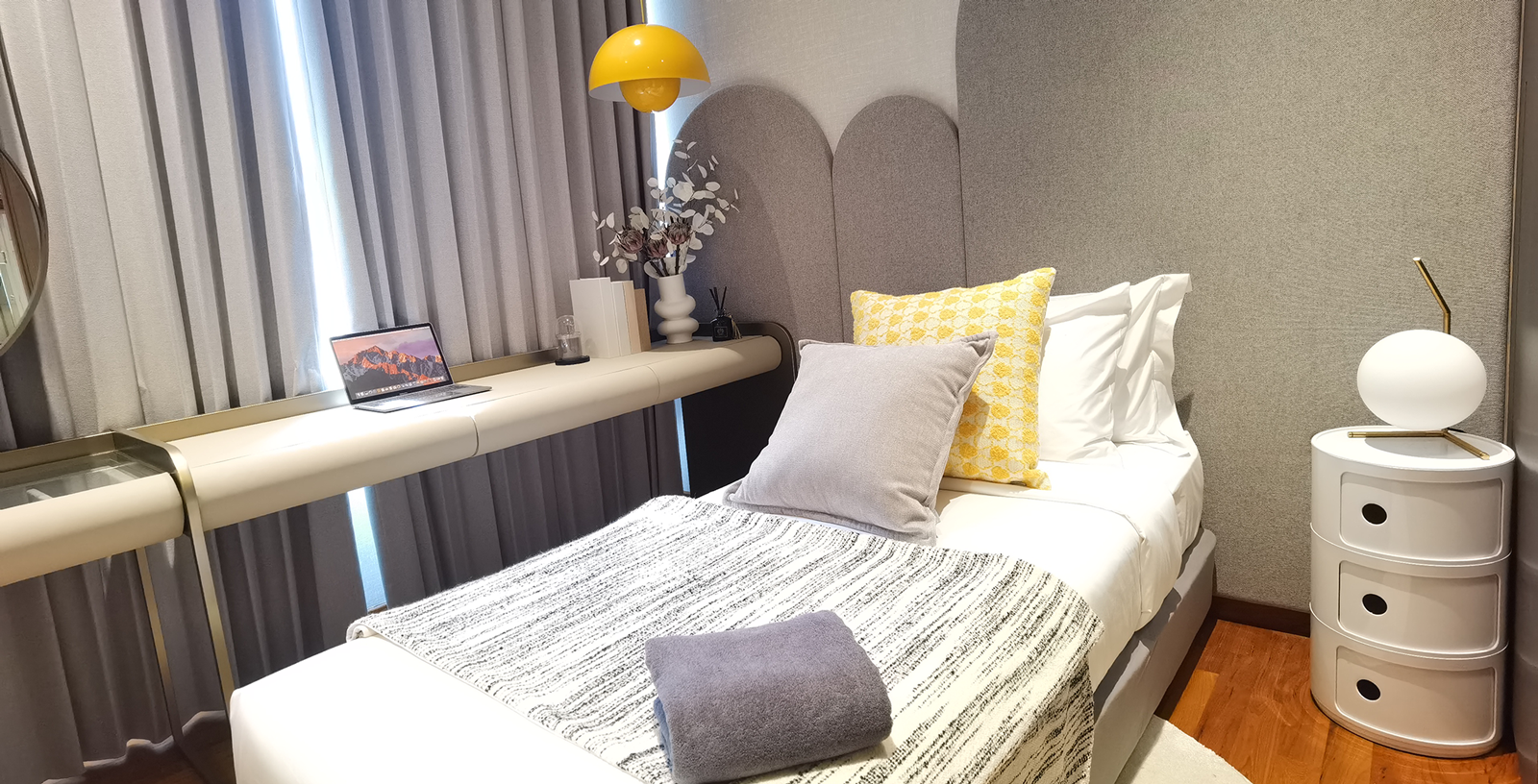 A laudable collection of luxury homes in Singapore's affluent District 10
SGD 3,138,000
(US $2,348,941)
31 Jervois Rd
Singapore, Singapore, Singapore
Status: Active
Presenting Jervois Treasures, a laudable collection of 36 luxury homes at Singapore's most reputable private residential enclave. Developed by a leading property developer with a presence across three continents today, Asia, Australia, and Europe, every square foot of property is meticulously mapped out to meet consumers' satisfaction and their fittings have been carefully selected to offer comfort and durability. This development also offers the perfect combination of essential living and convenience with its strategic locations in a low-density enclave.
Nestled in District 10, where addresses include prestigious Nassim, Tanglin, Ardmore, and Chatsworth, to name a few, the newly constructed Jervois Treasures offers the thrill of urban excitement that goes hand-in-hand with nature's tranquillity. The affluent District 10 is part of the core central region of Singapore, which is highly sought after by the ultra-high net worth individuals.
What is luxury without privacy? Indulge in a lavish city lifestyle with the privacy of boutique living where eventful days melt into unforgettable nights. Relax in the pool, work out in the gym, or throw a champagne party, all within your private sanctuary. Enjoy the quiet side of a bustling city at Jervois Treasures.
A place where you genuinely call home is one that resonates strongly with your desires and expectations. With excellent surroundings and the most elegant fixtures and fittings, Jervois Treasures is where you truly belong.
Match with the DNA of Jervois Treasures. Outside your gorgeous abode, the world awaits. When a sophisticated and vibrant city surrounds your life, you are in for a lifetime of privileges and prestige. From work to play, everywhere draws near to make your day.
Mere minutes drive from home, you will find your favorite international label evening wear at the Orchard Road shopping district. Dine in a Michelin Star restaurant nearby. After a meal, you will find yourself strolling under the moonlight at the 164-year-old tropical garden and also a UNESCO World Heritage Site - Singapore Botanic Gardens before retreating home.
What's more? The internationally famed Esplanade, Marina Bay Sands, and Gardens By the Bay are within a 15-minute drive and the Central Business District is right at the doorstep of District 10.
This development is an exceptional opportunity for anyone looking to invest in Singapore's vibrant real estate market.
Properties You Might Also Like
SGD 10,900,000
(US $8,087,031)
Own a piece of Singapore's rich cultural heritage- A Conservation Shophouse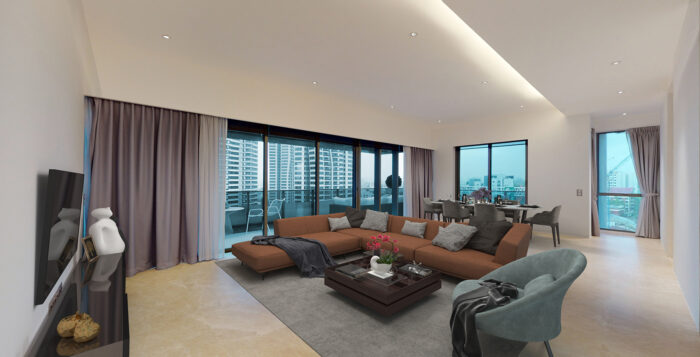 SGD 6,860,000
(US $4,788,072)
Singapore, Singapore, Singapore
A prestigious development and one of the largest in Singapore