| | |
| --- | --- |
| ffd_listing_title | 8 bedroom house in West Hampstead |
| ffd_unique_id | |
| ffd_mls_id | |
| ffd_salesforce_id | a0E6g00000A47UIEAZ |
| ffd_address_pb | Priory Road, West Hampstead, NW6 |
| address | Priory Road, West Hampstead, NW6 |
| baths | 4 |
| beds | 8 |
| ffd_city_pb | Greater London |
| ffd_colistingagent_pb | |
| ffd_colistingagentemail_pb | |
| ffd_colistingagentmlsid | |
| ffd_colistingagentname | |
| ffd_colistingofficemlsid | |
| ffd_colistingofficename_pb | |
| ffd_country_pb | United Kingdom |
| ffd_createddate | 2023-03-29T00:34:47.000+0000 |
| about | An eight bedroom Victorian family home arranged over four floors situated on this premier road in West Hampstead. 0.1 miles to the shops and amenities of West Hampstead as well as the Thames Link, Jubilee Line and Overground. The property boasts wood floors throughout and a private West facing terrace and garden. The property is currently split in two apartments and the staircase to the lower ground floor needs to be reinstated to become a single dwelling. The land registry states the property is one freehold house. Sole agent. |
| ffd_displayaddress | |
| floor | |
| ffd_halfbathrooms_pb | 0 |
| ffd_hide_address_on_site | |
| ffd_key_words | Greater London;United Kingdom;City;Greater London, England;London Borough of Camden England;City Greater London;City London Borough of Camden;London Borough of Camden;UK |
| ffd_lastmodifieddate | 2023-05-28T00:35:30.000+0000 |
| lat | 51.546014 |
| ffd_listofficemlsid | |
| ffd_listofficename | |
| ffd_listingagent_pb | 0036g00002ALrT1AAL |
| ffd_listing_agent_email | |
| ffd_listing_agent_firstname | |
| ffd_listing_agent_lastname | |
| ffd_listingagentmlsid | |
| ffd_listingagentname | |
| ffd_listing_agent_website | https://www.chestertons.co.uk/en-gb/property-to-buy/gb/street/priory+road+nw6/ham220132 |
| price | 4713010.5 |
| ffd_listingtype | Sale |
| location | Greater London, England, United Kingdom |
| lng | -0.189151 |
| sq_feet | 0 |
| ffd_non_member_paid | |
| ffd_other_currency_amount | 3795000 |
| ffd_other_currency_type | GBP |
| ffd_ownerid | 0056g000006m3dPAAQ |
| ffd_pool_pb | |
| ffd_price_upon_request | |
| building_type | Townhouse |
| ffd_id | a0E6g00000A47UIEAZ |
| ffd_totalarea_pb | 0 |
| ffd_solddate | |
| ffd_soldprice | |
| ffd_state_pb | England |
| ffd_status | Active |
| ffd_threequarterbathrooms | 0 |
| ffd_unit_of_measure | Square Feet |
| ffd_brokerage_id | 0016g00002KskJEAAZ |
| year_built | 0 |
| ffd_postalcode_pb | NW6 3NN |
| pba__WebsiteId__c | 338813 |
| pba__Listing_Website__c | https://www.forbesglobalproperties.com/listings/8-bedroom-house-in-west-hampstead |
| Site_Post_Id__c | 338813 |
| ffd_media | a:18:{i:0;s:88:"https://images.chestertons.co.uk/assets/r/chips/che/HAM/22/HAM220132_31-JPG-l-1600-0.jpg";i:1;s:88:"https://images.chestertons.co.uk/assets/r/chips/che/HAM/22/HAM220132_26-JPG-l-1600-0.jpg";i:2;s:88:"https://images.chestertons.co.uk/assets/r/chips/che/HAM/22/HAM220132_27-JPG-l-1600-0.jpg";i:3;s:88:"https://images.chestertons.co.uk/assets/r/chips/che/HAM/22/HAM220132_35-JPG-l-1600-0.jpg";i:4;s:88:"https://images.chestertons.co.uk/assets/r/chips/che/HAM/22/HAM220132_32-JPG-l-1600-0.jpg";i:5;s:88:"https://images.chestertons.co.uk/assets/r/chips/che/HAM/22/HAM220132_37-JPG-l-1600-0.jpg";i:6;s:88:"https://images.chestertons.co.uk/assets/r/chips/che/HAM/22/HAM220132_18-JPG-l-1600-0.jpg";i:7;s:88:"https://images.chestertons.co.uk/assets/r/chips/che/HAM/22/HAM220132_23-JPG-l-1600-0.jpg";i:8;s:88:"https://images.chestertons.co.uk/assets/r/chips/che/HAM/22/HAM220132_19-JPG-l-1600-0.jpg";i:9;s:88:"https://images.chestertons.co.uk/assets/r/chips/che/HAM/22/HAM220132_20-JPG-l-1600-0.jpg";i:10;s:88:"https://images.chestertons.co.uk/assets/r/chips/che/HAM/22/HAM220132_21-JPG-l-1600-0.jpg";i:11;s:88:"https://images.chestertons.co.uk/assets/r/chips/che/HAM/22/HAM220132_22-JPG-l-1600-0.jpg";i:12;s:88:"https://images.chestertons.co.uk/assets/r/chips/che/HAM/22/HAM220132_30-JPG-l-1600-0.jpg";i:13;s:88:"https://images.chestertons.co.uk/assets/r/chips/che/HAM/22/HAM220132_33-JPG-l-1600-0.jpg";i:14;s:88:"https://images.chestertons.co.uk/assets/r/chips/che/HAM/22/HAM220132_24-JPG-l-1600-0.jpg";i:15;s:88:"https://images.chestertons.co.uk/assets/r/chips/che/HAM/22/HAM220132_25-JPG-l-1600-0.jpg";i:16;s:88:"https://images.chestertons.co.uk/assets/r/chips/che/HAM/22/HAM220132_34-JPG-p-1600-0.jpg";i:17;s:88:"https://images.chestertons.co.uk/assets/r/chips/che/HAM/22/HAM220132_17-PNG-l-1600-0.jpg";} |
| _thumbnail_id | 338815 |
| ffd_featured_image | https://images.chestertons.co.uk/assets/r/chips/che/HAM/22/HAM220132_31-JPG-l-1600-0.jpg |
| agents | a:2:{i:0;s:6:"313253";i:1;N;} |
| _wp_old_date | 2023-03-30 |
| ffd_record_is_deleted | |
| featured_images | 338815 |
| listing_images | a:18:{i:0;s:6:"338815";i:1;s:6:"338816";i:2;s:6:"338817";i:3;s:6:"338819";i:4;s:6:"338818";i:5;s:6:"338814";i:6;s:6:"338820";i:7;s:6:"338821";i:8;s:6:"338822";i:9;s:6:"338823";i:10;s:6:"338824";i:11;s:6:"338825";i:12;s:6:"338826";i:13;s:6:"338827";i:14;s:6:"338828";i:15;s:6:"338829";i:16;s:6:"338830";i:17;s:6:"338831";} |
| api_external_id | HAM220132 |
| post_member_id | 312441 |
| post_agent_id | 313253 |
| _sbi_oembed_done_checking | 1 |
| postal_code | NW6 3NN |
| ffd_unitnumber | |
| county | London Borough of Camden |
| neighborhood | |
| listed_date | 2023-03-28 00:00:00.000000 |
| ffd_api_external_id | HAM220132 |
| post_coagent_id | |
| _listing_images | field_642ee01c5d170 |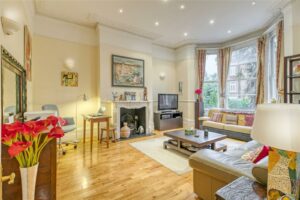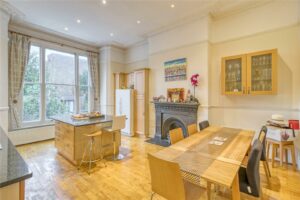 8 bedroom house in West Hampstead
GBP 3,795,000
(US $4,713,011)
Priory Road, West Hampstead, NW6
Greater London, England, NW6 3NN, United Kingdom
Status: Active
An eight bedroom Victorian family home arranged over four floors situated on this premier road in West Hampstead. 0.1 miles to the shops and amenities of West Hampstead as well as the Thames Link, Jubilee Line and Overground. The property boasts wood floors throughout and a private West facing terrace and garden.
The property is currently split in two apartments and the staircase to the lower ground floor needs to be reinstated to become a single dwelling. The land registry states the property is one freehold house. Sole agent.
Properties You Might Also Like
GBP 7,000,000
(US $8,693,300)
Greater London, England, United Kingdom
9 bedroom house in West Hampstead
GBP 1,895,000
(US $2,353,401)
Greater London, England, United Kingdom
4 bedroom house in Swiss Cottage
This unique 8 Bedroom home with 4 Bathrooms is a prime example of the luxury real estate available in Greater London, England. You can visit our England search pages for more luxury real estate choices in Greater London.