ffd_listing_title
69-1648 Puako Beach Dr - Big Island
ffd_unique_id
ffd_mls_id
ffd_salesforce_id
a0E6g00000806PTEAY
ffd_address_pb
69-1648 Puako Beach Dr - Big Island
address
69-1648 Puako Beach Dr - Big Island
baths
3
beds
3
ffd_city_pb
KAMUELA
ffd_colistingagent_pb
ffd_colistingagentemail_pb
ffd_colistingagentmlsid
ffd_colistingagentname
ffd_colistingofficemlsid
ffd_colistingofficename_pb
ffd_country_pb
United States
ffd_createddate
2022-01-27T06:31:09.000+0000
about
This oceanfront Kohala Coast home offers breathtaking coastal views of Puako Bay, Kohala Mountains, and Maui. It features three bedrooms, three-bathrooms, central air conditioning, and two stories of covered lanais to enjoy true Hawaiian indoor/outdoor lifestyle.

The sprawling great room boasts vaulted ceilings, seating for large gatherings, and transitions into the large, formal dining area for eight and the fully equipped kitchen with bar seating. The main living area flows effortless onto a large lanai perfect for outdoor entertaining and offers direct access to a lush lawn and private white sand beach. Enjoy easy ocean access for swimming, surfing, and kayaking from your yard or watch sea turtles right in front of your home. Protected, sandy-bottomed, natural "pools" provide year-round safe swimming, especially well-suited for youngsters. During humpback whale season relax on your lanai and enjoy the show.

Two master suites are offered. One occupies the entire second floor and includes an ensuite bathroom and dedicated office space. The other is located downstairs and includes an ensuite. Both have covered lanais offering spectacular ocean views. Relax, unwind, or fall asleep to the soothing sound of the gentle breaking surf.

This popular, turn-key vacation home has a Short-Term Vacation Rental (STVR) permit, has an exceptional rental history with repeat clientele, and is conveniently located across the street from the Blue Wilderness Puako General Store, which offers sandwiches, grab and go meals, groceries, ice, and a dive shop.

Puako, an oceanfront residential community, is situated between the world class resorts on the Gold Coast of the Big Island of Hawaii and about 30 miles north of Kailua-Kona. Its location allows easy access to numerous dining and shopping choices and to a variety of water sports, golfing, and hiking possibilities.
ffd_displayaddress
floor
ffd_halfbathrooms_pb
0
ffd_hide_address_on_site
ffd_key_words
KAMUELA; KAMUELA, HI; USA; Hawaii
ffd_lastmodifieddate
2023-01-13T01:48:12.000+0000
lat
19.97260667
ffd_listofficemlsid
ffd_listofficename
ffd_listingagent_pb
0036g00001kcbkoAAA
ffd_listing_agent_email
ffd_listing_agent_firstname
ffd_listing_agent_lastname
ffd_listingagentmlsid
ffd_listingagentname
ffd_listing_agent_website
https://www.hawaiilife.com/listings/69-1648-puako-beach-dr-kamuela-hi-96743?utm_src=forbes_gp
price
6500000
ffd_listingtype
Sale
location
KAMUELA, Hawaii, United States
lng
-155.83987798
sq_feet
0.27
ffd_non_member_paid
ffd_other_currency_amount
ffd_other_currency_type
ffd_ownerid
0056g00000797MLAAY
ffd_pool_pb
ffd_price_upon_request
building_type
House
ffd_id
a0E6g00000806PTEAY
ffd_totalarea_pb
2520
ffd_solddate
ffd_soldprice
ffd_state_pb
Hawaii
ffd_status
Active
ffd_unit_of_measure
Square Feet
ffd_brokerage_id
0016g00001AMa0bAAD
year_built
2006
ffd_postalcode_pb
96743
pba__WebsiteId__c
167697
pba__Listing_Website__c
https://www.forbesglobalproperties.com/listings/69-1648-puako-beach-dr-big-island
Site_Post_Id__c
167697
ffd_media
a:30:{i:0;s:103:"https://s3-us-west-2.amazonaws.com/rets-mls/images/images/012/007/414/original/657775301.jpg?1642472118";i:1;s:103:"https://s3-us-west-2.amazonaws.com/rets-mls/images/images/012/007/415/original/657775326.jpg?1642472120";i:2;s:103:"https://s3-us-west-2.amazonaws.com/rets-mls/images/images/012/007/416/original/657775302.jpg?1642472121";i:3;s:103:"https://s3-us-west-2.amazonaws.com/rets-mls/images/images/012/007/417/original/657775313.jpg?1642472122";i:4;s:103:"https://s3-us-west-2.amazonaws.com/rets-mls/images/images/012/007/418/original/657775314.jpg?1642472123";i:5;s:103:"https://s3-us-west-2.amazonaws.com/rets-mls/images/images/012/007/419/original/657775303.jpg?1642472124";i:6;s:103:"https://s3-us-west-2.amazonaws.com/rets-mls/images/images/012/007/420/original/657775307.jpg?1642472125";i:7;s:103:"https://s3-us-west-2.amazonaws.com/rets-mls/images/images/012/007/421/original/657775309.jpg?1642472127";i:8;s:103:"https://s3-us-west-2.amazonaws.com/rets-mls/images/images/012/007/422/original/657775310.jpg?1642472128";i:9;s:103:"https://s3-us-west-2.amazonaws.com/rets-mls/images/images/012/007/423/original/657775312.jpg?1642472129";i:10;s:103:"https://s3-us-west-2.amazonaws.com/rets-mls/images/images/012/007/424/original/657775315.jpg?1642472130";i:11;s:103:"https://s3-us-west-2.amazonaws.com/rets-mls/images/images/012/007/425/original/657775317.jpg?1642472131";i:12;s:103:"https://s3-us-west-2.amazonaws.com/rets-mls/images/images/012/007/426/original/657775316.jpg?1642472132";i:13;s:103:"https://s3-us-west-2.amazonaws.com/rets-mls/images/images/012/007/427/original/657775318.jpg?1642472133";i:14;s:103:"https://s3-us-west-2.amazonaws.com/rets-mls/images/images/012/007/428/original/657775320.jpg?1642472134";i:15;s:103:"https://s3-us-west-2.amazonaws.com/rets-mls/images/images/012/007/429/original/657775311.jpg?1642472135";i:16;s:103:"https://s3-us-west-2.amazonaws.com/rets-mls/images/images/012/007/430/original/657775308.jpg?1642472136";i:17;s:103:"https://s3-us-west-2.amazonaws.com/rets-mls/images/images/012/007/431/original/657775306.jpg?1642472137";i:18;s:103:"https://s3-us-west-2.amazonaws.com/rets-mls/images/images/012/007/432/original/657775329.jpg?1642472138";i:19;s:103:"https://s3-us-west-2.amazonaws.com/rets-mls/images/images/012/007/433/original/657775330.jpg?1642472139";i:20;s:103:"https://s3-us-west-2.amazonaws.com/rets-mls/images/images/012/007/434/original/657775304.jpg?1642472140";i:21;s:103:"https://s3-us-west-2.amazonaws.com/rets-mls/images/images/012/007/435/original/657775305.jpg?1642472141";i:22;s:103:"https://s3-us-west-2.amazonaws.com/rets-mls/images/images/012/007/436/original/657775323.jpg?1642472142";i:23;s:103:"https://s3-us-west-2.amazonaws.com/rets-mls/images/images/012/007/437/original/657775322.jpg?1642472143";i:24;s:103:"https://s3-us-west-2.amazonaws.com/rets-mls/images/images/012/007/438/original/657775319.jpg?1642472144";i:25;s:103:"https://s3-us-west-2.amazonaws.com/rets-mls/images/images/012/007/439/original/657775321.jpg?1642472145";i:26;s:103:"https://s3-us-west-2.amazonaws.com/rets-mls/images/images/012/007/440/original/657775325.jpg?1642472146";i:27;s:103:"https://s3-us-west-2.amazonaws.com/rets-mls/images/images/012/007/441/original/657775327.jpg?1642472147";i:28;s:103:"https://s3-us-west-2.amazonaws.com/rets-mls/images/images/012/007/442/original/657775328.jpg?1642472148";i:29;s:103:"https://s3-us-west-2.amazonaws.com/rets-mls/images/images/012/007/443/original/657775324.jpg?1642472149";}
_thumbnail_id
167698
ffd_featured_image
https://s3-us-west-2.amazonaws.com/rets-mls/images/images/012/007/414/original/657775301.jpg?1642472118
agents
a:1:{i:0;s:6:"167132";}
ffd_record_is_deleted
ffd_threequarterbathrooms
featured_images
167698
primary_media_0_image
167698
_primary_media_0_image
field_5f988067abcc4
primary_media_0_video
_primary_media_0_video
field_5f98807dabcc5
primary_media_1_image
167699
_primary_media_1_image
field_5f988067abcc4
primary_media_1_video
_primary_media_1_video
field_5f98807dabcc5
primary_media_2_image
167700
_primary_media_2_image
field_5f988067abcc4
primary_media_2_video
_primary_media_2_video
field_5f98807dabcc5
primary_media_3_image
167701
_primary_media_3_image
field_5f988067abcc4
primary_media_3_video
_primary_media_3_video
field_5f98807dabcc5
primary_media_4_image
167702
_primary_media_4_image
field_5f988067abcc4
primary_media_4_video
_primary_media_4_video
field_5f98807dabcc5
primary_media_5_image
167703
_primary_media_5_image
field_5f988067abcc4
primary_media_5_video
_primary_media_5_video
field_5f98807dabcc5
primary_media_6_image
167704
_primary_media_6_image
field_5f988067abcc4
primary_media_6_video
_primary_media_6_video
field_5f98807dabcc5
primary_media
7
_primary_media
field_5f98805cabcc3
secondary_media_0_image
167698
_secondary_media_0_image
field_5f988119a39fd
secondary_media_0_video
_secondary_media_0_video
field_5f988119a39fe
secondary_media_1_image
167699
_secondary_media_1_image
field_5f988119a39fd
secondary_media_1_video
_secondary_media_1_video
field_5f988119a39fe
secondary_media_2_image
167700
_secondary_media_2_image
field_5f988119a39fd
secondary_media_2_video
_secondary_media_2_video
field_5f988119a39fe
secondary_media_3_image
167701
_secondary_media_3_image
field_5f988119a39fd
secondary_media_3_video
_secondary_media_3_video
field_5f988119a39fe
secondary_media_4_image
167702
_secondary_media_4_image
field_5f988119a39fd
secondary_media_4_video
_secondary_media_4_video
field_5f988119a39fe
secondary_media_5_image
167703
_secondary_media_5_image
field_5f988119a39fd
secondary_media_5_video
_secondary_media_5_video
field_5f988119a39fe
secondary_media_6_image
167704
_secondary_media_6_image
field_5f988119a39fd
secondary_media_6_video
_secondary_media_6_video
field_5f988119a39fe
secondary_media_7_image
167705
_secondary_media_7_image
field_5f988119a39fd
secondary_media_7_video
_secondary_media_7_video
field_5f988119a39fe
secondary_media_8_image
167706
_secondary_media_8_image
field_5f988119a39fd
secondary_media_8_video
_secondary_media_8_video
field_5f988119a39fe
secondary_media_9_image
167707
_secondary_media_9_image
field_5f988119a39fd
secondary_media_9_video
_secondary_media_9_video
field_5f988119a39fe
secondary_media_10_image
167708
_secondary_media_10_image
field_5f988119a39fd
secondary_media_10_video
_secondary_media_10_video
field_5f988119a39fe
secondary_media_11_image
167709
_secondary_media_11_image
field_5f988119a39fd
secondary_media_11_video
_secondary_media_11_video
field_5f988119a39fe
secondary_media_12_image
167710
_secondary_media_12_image
field_5f988119a39fd
secondary_media_12_video
_secondary_media_12_video
field_5f988119a39fe
secondary_media_13_image
167711
_secondary_media_13_image
field_5f988119a39fd
secondary_media_13_video
_secondary_media_13_video
field_5f988119a39fe
secondary_media_14_image
167712
_secondary_media_14_image
field_5f988119a39fd
secondary_media_14_video
_secondary_media_14_video
field_5f988119a39fe
secondary_media_15_image
167713
_secondary_media_15_image
field_5f988119a39fd
secondary_media_15_video
_secondary_media_15_video
field_5f988119a39fe
secondary_media_16_image
167714
_secondary_media_16_image
field_5f988119a39fd
secondary_media_16_video
_secondary_media_16_video
field_5f988119a39fe
secondary_media_17_image
167715
_secondary_media_17_image
field_5f988119a39fd
secondary_media_17_video
_secondary_media_17_video
field_5f988119a39fe
secondary_media_18_image
167716
_secondary_media_18_image
field_5f988119a39fd
secondary_media_18_video
_secondary_media_18_video
field_5f988119a39fe
secondary_media_19_image
167717
_secondary_media_19_image
field_5f988119a39fd
secondary_media_19_video
_secondary_media_19_video
field_5f988119a39fe
secondary_media_20_image
167718
_secondary_media_20_image
field_5f988119a39fd
secondary_media_20_video
_secondary_media_20_video
field_5f988119a39fe
secondary_media_21_image
167719
_secondary_media_21_image
field_5f988119a39fd
secondary_media_21_video
_secondary_media_21_video
field_5f988119a39fe
secondary_media_22_image
167720
_secondary_media_22_image
field_5f988119a39fd
secondary_media_22_video
_secondary_media_22_video
field_5f988119a39fe
secondary_media_23_image
167721
_secondary_media_23_image
field_5f988119a39fd
secondary_media_23_video
_secondary_media_23_video
field_5f988119a39fe
secondary_media_24_image
167722
_secondary_media_24_image
field_5f988119a39fd
secondary_media_24_video
_secondary_media_24_video
field_5f988119a39fe
secondary_media_25_image
167723
_secondary_media_25_image
field_5f988119a39fd
secondary_media_25_video
_secondary_media_25_video
field_5f988119a39fe
secondary_media_26_image
167724
_secondary_media_26_image
field_5f988119a39fd
secondary_media_26_video
_secondary_media_26_video
field_5f988119a39fe
secondary_media_27_image
167725
_secondary_media_27_image
field_5f988119a39fd
secondary_media_27_video
_secondary_media_27_video
field_5f988119a39fe
secondary_media_28_image
167726
_secondary_media_28_image
field_5f988119a39fd
secondary_media_28_video
_secondary_media_28_video
field_5f988119a39fe
secondary_media_29_image
167727
_secondary_media_29_image
field_5f988119a39fd
secondary_media_29_video
_secondary_media_29_video
field_5f988119a39fe
secondary_media
30
_secondary_media
field_5f988119a39fc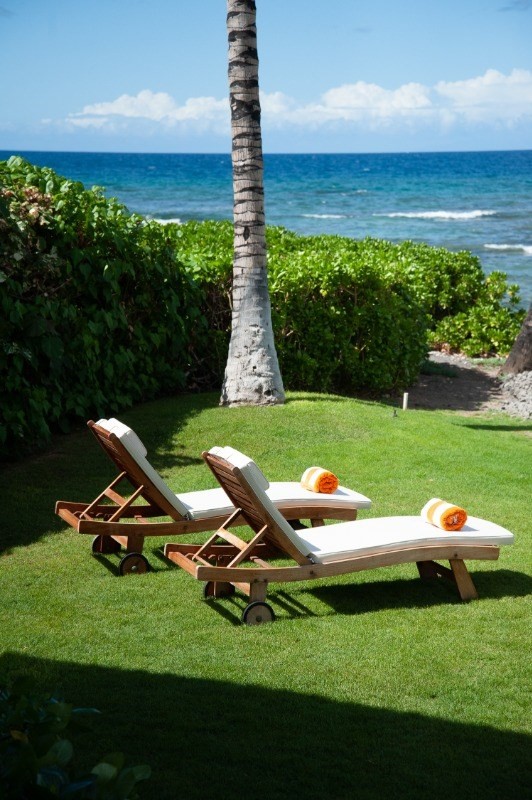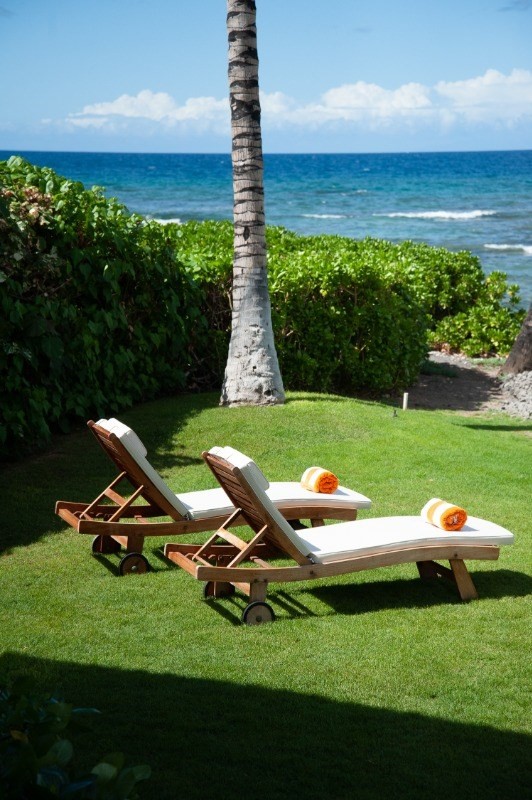 69-1648 Puako Beach Dr – Big Island
69-1648 Puako Beach Dr - Big Island
KAMUELA, Hawaii, United States
Status: Active
This oceanfront Kohala Coast home offers breathtaking coastal views of Puako Bay, Kohala Mountains, and Maui. It features three bedrooms, three-bathrooms, central air conditioning, and two stories of covered lanais to enjoy true Hawaiian indoor/outdoor lifestyle.

The sprawling great room boasts vaulted ceilings, seating for large gatherings, and transitions into the large, formal dining area for eight and the fully equipped kitchen with bar seating. The main living area flows effortless onto a large lanai perfect for outdoor entertaining and offers direct access to a lush lawn and private white sand beach. Enjoy easy ocean access for swimming, surfing, and kayaking from your yard or watch sea turtles right in front of your home. Protected, sandy-bottomed, natural "pools" provide year-round safe swimming, especially well-suited for youngsters. During humpback whale season relax on your lanai and enjoy the show.

Two master suites are offered. One occupies the entire second floor and includes an ensuite bathroom and dedicated office space. The other is located downstairs and includes an ensuite. Both have covered lanais offering spectacular ocean views. Relax, unwind, or fall asleep to the soothing sound of the gentle breaking surf.

This popular, turn-key vacation home has a Short-Term Vacation Rental (STVR) permit, has an exceptional rental history with repeat clientele, and is conveniently located across the street from the Blue Wilderness Puako General Store, which offers sandwiches, grab and go meals, groceries, ice, and a dive shop.

Puako, an oceanfront residential community, is situated between the world class resorts on the Gold Coast of the Big Island of Hawaii and about 30 miles north of Kailua-Kona. Its location allows easy access to numerous dining and shopping choices and to a variety of water sports, golfing, and hiking possibilities.