| | |
| --- | --- |
| ffd_listing_title | 6 bedroom House in Sheen Park |
| ffd_unique_id | |
| ffd_mls_id | |
| ffd_salesforce_id | a0E6g00000A3wM9EAJ |
| ffd_address_pb | Queens Road, Richmond, TW10 |
| address | Queens Road, Richmond, TW10 |
| baths | 3 |
| beds | 6 |
| ffd_city_pb | Greater London |
| ffd_colistingagent_pb | |
| ffd_colistingagentemail_pb | |
| ffd_colistingagentmlsid | |
| ffd_colistingagentname | |
| ffd_colistingofficemlsid | |
| ffd_colistingofficename_pb | |
| ffd_country_pb | United Kingdom |
| ffd_createddate | 2023-02-11T11:07:50.000+0000 |
| about | This stunning, six bedroom detached family home offers high-specification lateral accommodation over three floors with under-floor heating, aircon and hardwood flooring. The property comprises; on the ground floor, a bright entrance hall, large reception room with dual aspect bay windows and a formal dining room with feature fireplace and bay windows, WC, a stunning open-plan kitchen/living/dining room including an architecturally designed rear extension with lots of glass and sliding doors out to the garden. There is also a utility room and garage. On the upper-floors there are six bedrooms and three bathrooms including a huge master suite with dressing area and luxury ensuite bathroom with roll-top bath and shower. To the front of the property there is a sweeping driveway providing off-street parking for a number of cars. To the rear of the property is a large west facing garden with patio and lawn. Located on the corner of Queens Crescent and Queens Road, on the lower slopes of Richmond Hill, this is an ideal location for Richmond and Richmond Hill village. Richmond Hill is a small community with a beautiful village at its heart. The village perfectly balances city and country living thanks to the spacious green spaces and easy London transport links. An ideal location for families and professionals, Richmond has outstanding state and private school options, including The Vineyard, King's House, Old Vicarage, St Elizabeths and Marshgate Primary. You'll find everyday amenities such as dry cleaning, smaller supermarkets and coffee spots on your doorstep alongside a selection of pubs, cafes and restaurants. Local favourites include the Richmond Hill Bakery, The Marlborough pub and La Luna di Luca restaurant. Duck Pond Market, on the scenic riverside, sells ethically-sourced local food, art and crafts every weekend. Richmond town centre offers a wider range of shops, from independent boutiques in cobbled lanes to leading High Street brands, along with a Whole Foods Market and large Waitrose supermarket. Richmond train station offers access to and from London by tube or rail via the District line, South Western trains and the London Overground service. |
| ffd_displayaddress | |
| floor | |
| ffd_halfbathrooms_pb | 0 |
| ffd_hide_address_on_site | |
| ffd_key_words | Greater London;United Kingdom;City;Greater London, England;Richmond upon Thames England;City Greater London;City Richmond upon Thames;Richmond upon Thames;Sheen Park Greater London;UK |
| ffd_lastmodifieddate | 2023-03-24T00:33:13.000+0000 |
| lat | 51.459648 |
| ffd_listofficemlsid | |
| ffd_listofficename | |
| ffd_listingagent_pb | 0036g00002AM6piAAD |
| ffd_listing_agent_email | |
| ffd_listing_agent_firstname | |
| ffd_listing_agent_lastname | |
| ffd_listingagentmlsid | |
| ffd_listingagentname | |
| ffd_listing_agent_website | https://www.chestertons.co.uk/en-gb/property-to-buy/gb/richmond/ric200030 |
| price | 3706594 |
| ffd_listingtype | Sale |
| location | Greater London, England, United Kingdom |
| lng | -0.289554 |
| sq_feet | 0 |
| ffd_non_member_paid | |
| ffd_other_currency_amount | 3500000 |
| ffd_other_currency_type | GBP |
| ffd_ownerid | 0056g000006m29xAAA |
| ffd_pool_pb | |
| ffd_price_upon_request | |
| building_type | Townhouse |
| ffd_id | a0E6g00000A3wM9EAJ |
| ffd_totalarea_pb | 0 |
| ffd_solddate | |
| ffd_soldprice | |
| ffd_state_pb | England |
| ffd_status | Active |
| ffd_threequarterbathrooms | 0 |
| ffd_unit_of_measure | Square Feet |
| ffd_brokerage_id | 0016g00002KskJEAAZ |
| year_built | 0 |
| ffd_postalcode_pb | TW10 6HF |
| pba__WebsiteId__c | 318700 |
| pba__Listing_Website__c | https://www.forbesglobalproperties.com/listings/6-bedroom-house-in-sheen-park |
| Site_Post_Id__c | 318700 |
| ffd_media | a:11:{i:0;s:88:"https://images.chestertons.co.uk/assets/r/chips/che/RIC/20/RIC200030_27-JPG-l-1600-0.jpg";i:1;s:88:"https://images.chestertons.co.uk/assets/r/chips/che/RIC/20/RIC200030_21-JPG-l-1600-0.jpg";i:2;s:88:"https://images.chestertons.co.uk/assets/r/chips/che/RIC/20/RIC200030_23-JPG-l-1600-0.jpg";i:3;s:88:"https://images.chestertons.co.uk/assets/r/chips/che/RIC/20/RIC200030_24-JPG-l-1600-0.jpg";i:4;s:88:"https://images.chestertons.co.uk/assets/r/chips/che/RIC/20/RIC200030_19-JPG-l-1600-0.jpg";i:5;s:88:"https://images.chestertons.co.uk/assets/r/chips/che/RIC/20/RIC200030_33-JPG-l-1600-0.jpg";i:6;s:88:"https://images.chestertons.co.uk/assets/r/chips/che/RIC/20/RIC200030_25-JPG-l-1600-0.jpg";i:7;s:88:"https://images.chestertons.co.uk/assets/r/chips/che/RIC/20/RIC200030_20-JPG-l-1600-0.jpg";i:8;s:88:"https://images.chestertons.co.uk/assets/r/chips/che/RIC/20/RIC200030_26-JPG-l-1600-0.jpg";i:9;s:88:"https://images.chestertons.co.uk/assets/r/chips/che/RIC/20/RIC200030_16-JPG-p-1600-0.jpg";i:10;s:88:"https://images.chestertons.co.uk/assets/r/chips/che/RIC/20/RIC200030_17-PNG-l-1600-0.jpg";} |
| _thumbnail_id | 318701 |
| ffd_featured_image | https://images.chestertons.co.uk/assets/r/chips/che/RIC/20/RIC200030_27-JPG-l-1600-0.jpg |
| agents | a:1:{i:0;s:6:"315686";} |
| _wp_old_date | 2023-02-16 |
| ffd_record_is_deleted | |
| _wp_old_slug | 6-bedroom-house-in-queens-road |
| featured_images | 318701 |
| primary_media_0_image | 318701 |
| _primary_media_0_image | field_5f988067abcc4 |
| primary_media_0_video | |
| _primary_media_0_video | field_5f98807dabcc5 |
| primary_media_1_image | 318702 |
| _primary_media_1_image | field_5f988067abcc4 |
| primary_media_1_video | |
| _primary_media_1_video | field_5f98807dabcc5 |
| primary_media_2_image | 318703 |
| _primary_media_2_image | field_5f988067abcc4 |
| primary_media_2_video | |
| _primary_media_2_video | field_5f98807dabcc5 |
| primary_media | 3 |
| _primary_media | field_5f98805cabcc3 |
| secondary_media_0_image | 318708 |
| _secondary_media_0_image | field_5f988119a39fd |
| secondary_media_0_video | |
| _secondary_media_0_video | field_5f988119a39fe |
| secondary_media_1_image | 318702 |
| _secondary_media_1_image | field_5f988119a39fd |
| secondary_media_1_video | |
| _secondary_media_1_video | field_5f988119a39fe |
| secondary_media_2_image | 318704 |
| _secondary_media_2_image | field_5f988119a39fd |
| secondary_media_2_video | |
| _secondary_media_2_video | field_5f988119a39fe |
| secondary_media_3_image | 318705 |
| _secondary_media_3_image | field_5f988119a39fd |
| secondary_media_3_video | |
| _secondary_media_3_video | field_5f988119a39fe |
| secondary_media_4_image | 318706 |
| _secondary_media_4_image | field_5f988119a39fd |
| secondary_media_4_video | |
| _secondary_media_4_video | field_5f988119a39fe |
| secondary_media_5_image | 318707 |
| _secondary_media_5_image | field_5f988119a39fd |
| secondary_media_5_video | |
| _secondary_media_5_video | field_5f988119a39fe |
| secondary_media_6_image | 318709 |
| _secondary_media_6_image | field_5f988119a39fd |
| secondary_media_6_video | |
| _secondary_media_6_video | field_5f988119a39fe |
| secondary_media_7_image | 318710 |
| _secondary_media_7_image | field_5f988119a39fd |
| secondary_media_7_video | |
| _secondary_media_7_video | field_5f988119a39fe |
| secondary_media_8_image | 318711 |
| _secondary_media_8_image | field_5f988119a39fd |
| secondary_media_8_video | |
| _secondary_media_8_video | field_5f988119a39fe |
| secondary_media | 9 |
| _secondary_media | field_5f988119a39fc |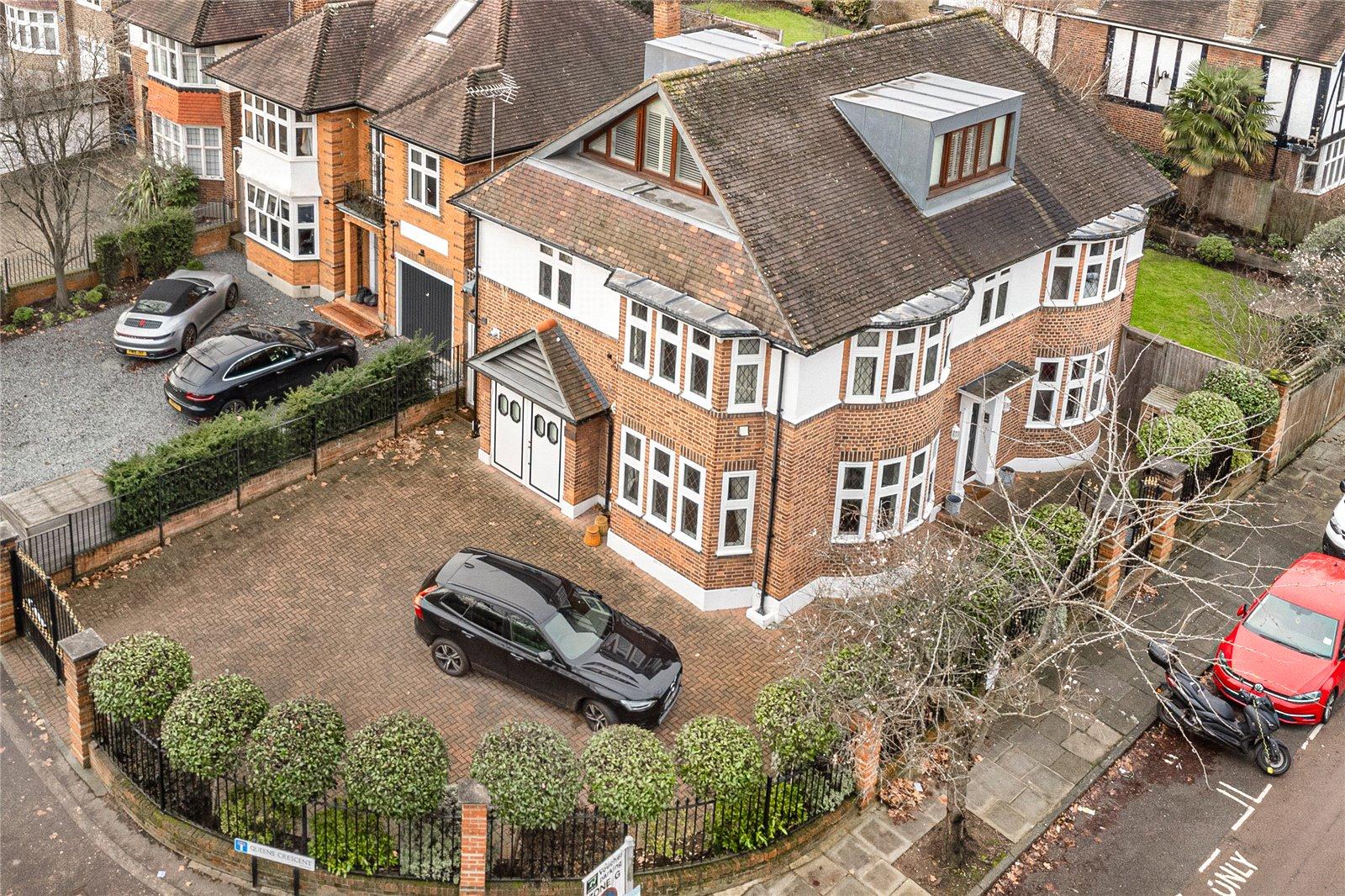 6 bedroom House in Sheen Park
GBP 3,500,000
(US $3,706,594)
Queens Road, Richmond, TW10
Greater London, England, United Kingdom
Status: Active
This stunning, six bedroom detached family home offers high-specification lateral accommodation over three floors with under-floor heating, aircon and hardwood flooring. The property comprises; on the ground floor, a bright entrance hall, large reception room with dual aspect bay windows and a formal dining room with feature fireplace and bay windows, WC, a stunning open-plan kitchen/living/dining room including an architecturally designed rear extension with lots of glass and sliding doors out to the garden. There is also a utility room and garage. On the upper-floors there are six bedrooms and three bathrooms including a huge master suite with dressing area and luxury ensuite bathroom with roll-top bath and shower. To the front of the property there is a sweeping driveway providing off-street parking for a number of cars. To the rear of the property is a large west facing garden with patio and lawn. Located on the corner of Queens Crescent and Queens Road, on the lower slopes of Richmond Hill, this is an ideal location for Richmond and Richmond Hill village. Richmond Hill is a small community with a beautiful village at its heart. The village perfectly balances city and country living thanks to the spacious green spaces and easy London transport links. An ideal location for families and professionals, Richmond has outstanding state and private school options, including The Vineyard, King's House, Old Vicarage, St Elizabeths and Marshgate Primary. You'll find everyday amenities such as dry cleaning, smaller supermarkets and coffee spots on your doorstep alongside a selection of pubs, cafes and restaurants. Local favourites include the Richmond Hill Bakery, The Marlborough pub and La Luna di Luca restaurant. Duck Pond Market, on the scenic riverside, sells ethically-sourced local food, art and crafts every weekend. Richmond town centre offers a wider range of shops, from independent boutiques in cobbled lanes to leading High Street brands, along with a Whole Foods Market and large Waitrose supermarket. Richmond train station offers access to and from London by tube or rail via the District line, South Western trains and the London Overground service.
Properties You Might Also Like
GBP 6,500,000
(US $6,883,675)
Greater London, England, United Kingdom
6 bedroom House in Sheen Park
GBP 2,000,000
(US $2,118,054)
Greater London, England, United Kingdom
3 bedroom Flat/Apartment in Sheen Park
This unique 6 Bedroom home with 3 Bathrooms is a prime example of the luxury real estate available in Greater London, England. You can visit our England search pages for more luxury real estate choices in Greater London.