ffd_listing_title
5261-a Wainiha Powerhouse Rd - Kauai
ffd_unique_id
ffd_mls_id
ffd_salesforce_id
a0E6g00000A4CWNEA3
ffd_address_pb
5261-a Wainiha Powerhouse Rd - Kauai
address
5261-a Wainiha Powerhouse Rd - Kauai
baths
2
beds
2
ffd_city_pb
HANALEI
ffd_colistingagent_pb
ffd_colistingagentemail_pb
ffd_colistingagentmlsid
ffd_colistingagentname
ffd_colistingofficemlsid
ffd_colistingofficename_pb
ffd_country_pb
United States
ffd_createddate
2023-04-18T06:35:55.000+0000
about
Sales price includes: TMK 4-5-8-4-10 (1.32 acres); 4-5-8-4-27-2 ( 2.67 acres: tax assessed value $461300); and 4-5-8-4-11 (15,812 sq ft: tax assessed value $97400).
When you cross the scenic wooden bridge over the Wainiha Stream to access this privately situated property, it feels like you have traveled back in time. The ranch style main house and guest house are "off the grid" (except for phone and internet provided by under ground cable). Surrounded by over 4 acres of tropical landscape, the main house sits high with magnificent views of the mountains and waterfalls. Wainiha Stream provides the sound of rushing waters. The theme is both natural forest and landscaped acres of lawns, producing orchards and vegetable gardens. Guest house is long term rental.

*Window coverings are shades.
ffd_displayaddress
floor
ffd_halfbathrooms_pb
1
ffd_hide_address_on_site
ffd_key_words
HANALEI;USA;HANALEI, HI;Kauai HI;Kauai
ffd_lastmodifieddate
2023-05-28T12:34:31.000+0000
lat
22.1995034
ffd_listofficemlsid
ffd_listofficename
ffd_listingagent_pb
0036g00002HSxSOAA1
ffd_listing_agent_email
ffd_listing_agent_firstname
ffd_listing_agent_lastname
ffd_listingagentmlsid
ffd_listingagentname
ffd_listing_agent_website
https://www.hawaiilife.com/listings/5261-a-wainiha-powerhouse-rd-hanalei-hi-96714?utm_src=forbes_gp
price
3000000
ffd_listingtype
Sale
location
HANALEI, Hawaii, United States
lng
-159.55448997
sq_feet
4.5
ffd_non_member_paid
ffd_other_currency_amount
3000000
ffd_other_currency_type
USD
ffd_ownerid
0056g0000088QDSAA2
ffd_pool_pb
ffd_price_upon_request
building_type
House
ffd_id
a0E6g00000A4CWNEA3
ffd_totalarea_pb
1740
ffd_solddate
ffd_soldprice
ffd_state_pb
Hawaii
ffd_status
Active
ffd_threequarterbathrooms
0
ffd_unit_of_measure
Square Feet
ffd_brokerage_id
0016g00001AMa0bAAD
year_built
2004
ffd_postalcode_pb
96714
pba__WebsiteId__c
346347
pba__Listing_Website__c
https://www.forbesglobalproperties.com/listings/5261-a-wainiha-powerhouse-rd-kauai
Site_Post_Id__c
346347
ffd_media
a:30:{i:0;s:103:"https://s3-us-west-2.amazonaws.com/rets-mls/images/images/013/078/829/original/668250308.jpg?1684196714";i:1;s:103:"https://s3-us-west-2.amazonaws.com/rets-mls/images/images/013/078/830/original/668250306.jpg?1684196714";i:2;s:103:"https://s3-us-west-2.amazonaws.com/rets-mls/images/images/013/078/831/original/668250302.jpg?1684196716";i:3;s:103:"https://s3-us-west-2.amazonaws.com/rets-mls/images/images/013/078/832/original/668250309.jpg?1684196717";i:4;s:103:"https://s3-us-west-2.amazonaws.com/rets-mls/images/images/013/078/833/original/668250315.jpg?1684196718";i:5;s:103:"https://s3-us-west-2.amazonaws.com/rets-mls/images/images/013/078/834/original/668250307.jpg?1684196719";i:6;s:103:"https://s3-us-west-2.amazonaws.com/rets-mls/images/images/013/078/835/original/668250303.jpg?1684196720";i:7;s:103:"https://s3-us-west-2.amazonaws.com/rets-mls/images/images/013/078/836/original/668250304.jpg?1684196720";i:8;s:103:"https://s3-us-west-2.amazonaws.com/rets-mls/images/images/013/078/837/original/668250314.jpg?1684196724";i:9;s:103:"https://s3-us-west-2.amazonaws.com/rets-mls/images/images/013/078/838/original/668250311.jpg?1684196725";i:10;s:103:"https://s3-us-west-2.amazonaws.com/rets-mls/images/images/013/078/839/original/668250310.jpg?1684196727";i:11;s:103:"https://s3-us-west-2.amazonaws.com/rets-mls/images/images/013/078/840/original/668250301.jpg?1684196728";i:12;s:103:"https://s3-us-west-2.amazonaws.com/rets-mls/images/images/013/078/841/original/668250313.jpg?1684196728";i:13;s:103:"https://s3-us-west-2.amazonaws.com/rets-mls/images/images/013/078/842/original/668250316.jpg?1684196729";i:14;s:103:"https://s3-us-west-2.amazonaws.com/rets-mls/images/images/013/078/843/original/668250323.jpg?1684196732";i:15;s:103:"https://s3-us-west-2.amazonaws.com/rets-mls/images/images/013/078/844/original/668250320.jpg?1684196734";i:16;s:103:"https://s3-us-west-2.amazonaws.com/rets-mls/images/images/013/078/845/original/668250318.jpg?1684196734";i:17;s:103:"https://s3-us-west-2.amazonaws.com/rets-mls/images/images/013/078/846/original/668250319.jpg?1684196734";i:18;s:103:"https://s3-us-west-2.amazonaws.com/rets-mls/images/images/013/078/847/original/668250324.jpg?1684196735";i:19;s:103:"https://s3-us-west-2.amazonaws.com/rets-mls/images/images/013/078/848/original/668250325.jpg?1684196736";i:20;s:103:"https://s3-us-west-2.amazonaws.com/rets-mls/images/images/013/078/849/original/668250327.jpg?1684196737";i:21;s:103:"https://s3-us-west-2.amazonaws.com/rets-mls/images/images/013/078/850/original/668250328.jpg?1684196737";i:22;s:103:"https://s3-us-west-2.amazonaws.com/rets-mls/images/images/013/078/851/original/668250330.jpg?1684196739";i:23;s:103:"https://s3-us-west-2.amazonaws.com/rets-mls/images/images/013/078/852/original/668250331.jpg?1684196740";i:24;s:103:"https://s3-us-west-2.amazonaws.com/rets-mls/images/images/013/078/853/original/668250332.jpg?1684196741";i:25;s:103:"https://s3-us-west-2.amazonaws.com/rets-mls/images/images/013/078/854/original/668250333.jpg?1684196742";i:26;s:103:"https://s3-us-west-2.amazonaws.com/rets-mls/images/images/013/078/855/original/668250334.jpg?1684196742";i:27;s:103:"https://s3-us-west-2.amazonaws.com/rets-mls/images/images/013/078/856/original/668250335.jpg?1684196743";i:28;s:103:"https://s3-us-west-2.amazonaws.com/rets-mls/images/images/013/078/857/original/668250336.jpg?1684196744";i:29;s:103:"https://s3-us-west-2.amazonaws.com/rets-mls/images/images/013/078/858/original/668250337.jpg?1684196746";}
_thumbnail_id
362241
ffd_featured_image
https://s3-us-west-2.amazonaws.com/rets-mls/images/images/013/078/829/original/668250308.jpg?1684196714
agents
a:1:{i:0;s:6:"345920";}
ffd_record_is_deleted
featured_images
362241
listing_images
a:30:{i:0;s:6:"362241";i:1;s:6:"362242";i:2;s:6:"362243";i:3;s:6:"362244";i:4;s:6:"362245";i:5;s:6:"362246";i:6;s:6:"362247";i:7;s:6:"362248";i:8;s:6:"362249";i:9;s:6:"362250";i:10;s:6:"362251";i:11;s:6:"362252";i:12;s:6:"362253";i:13;s:6:"362254";i:14;s:6:"362255";i:15;s:6:"362256";i:16;s:6:"362257";i:17;s:6:"362258";i:18;s:6:"362259";i:19;s:6:"362260";i:20;s:6:"362261";i:21;s:6:"362262";i:22;s:6:"362263";i:23;s:6:"362264";i:24;s:6:"362265";i:25;s:6:"362266";i:26;s:6:"362267";i:27;s:6:"362268";i:28;s:6:"362269";i:29;s:6:"362270";}
api_external_id
668250-321798
post_member_id
82991
post_agent_id
345920
_sbi_oembed_done_checking
1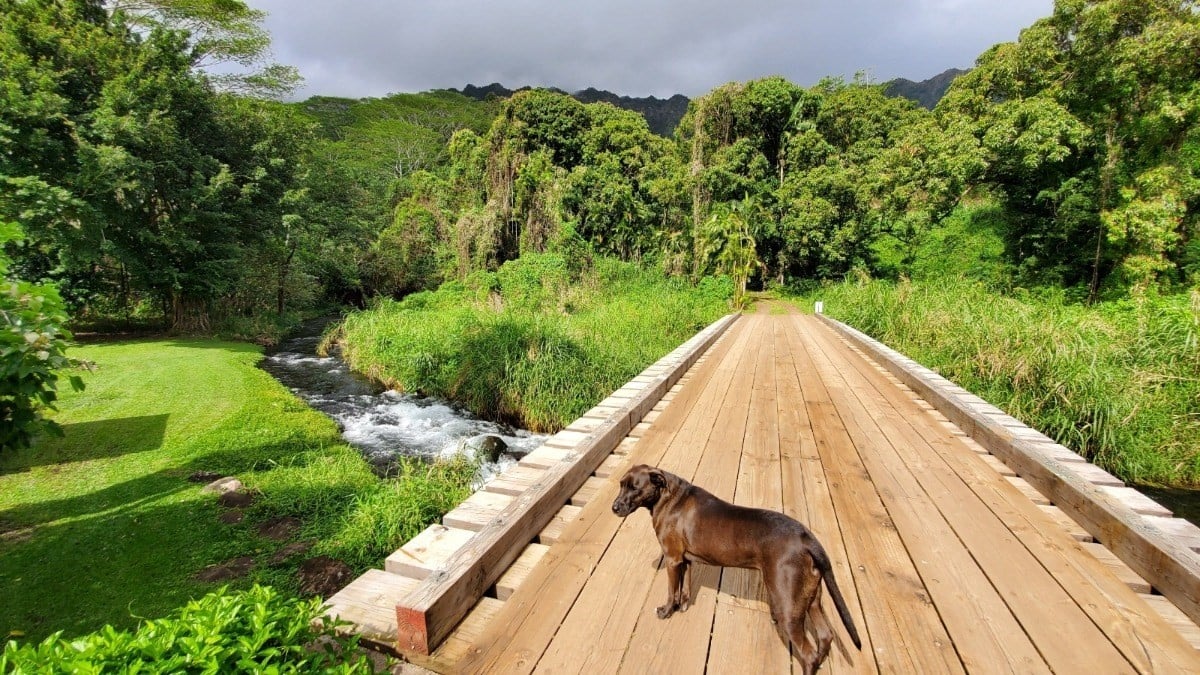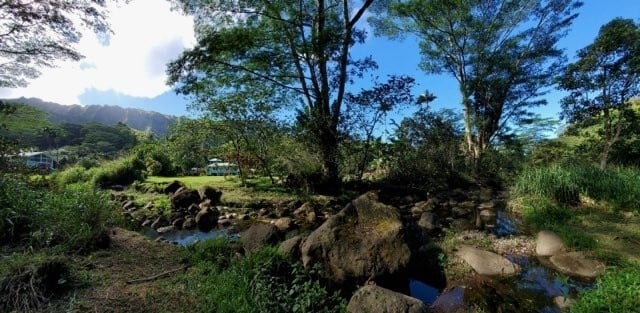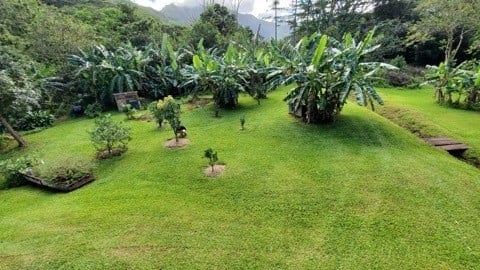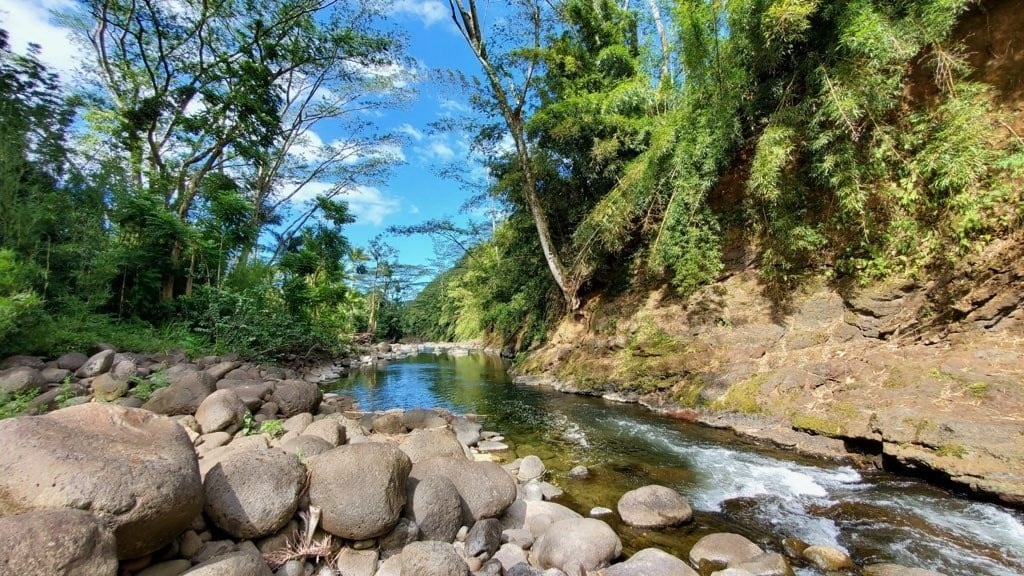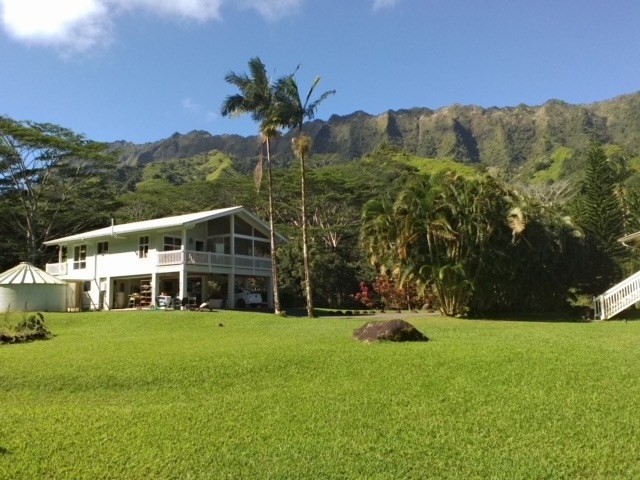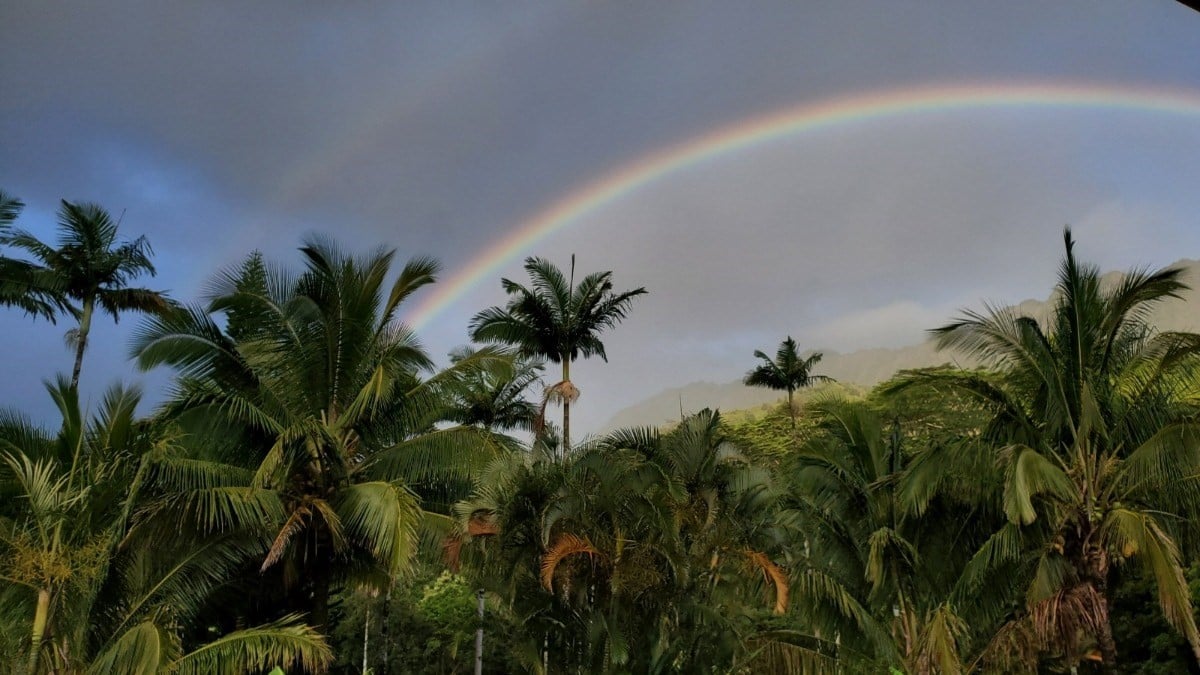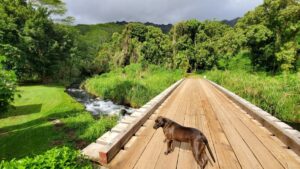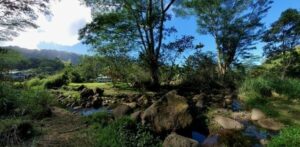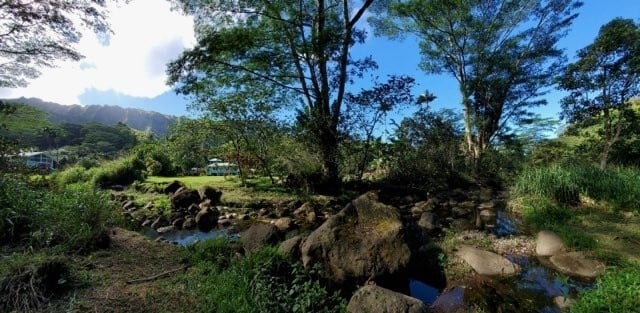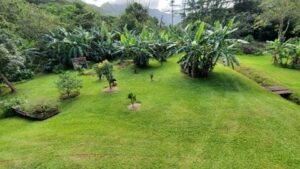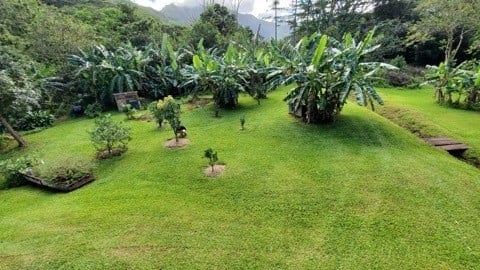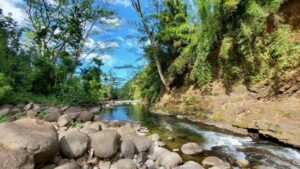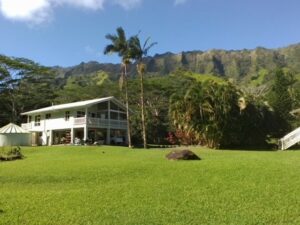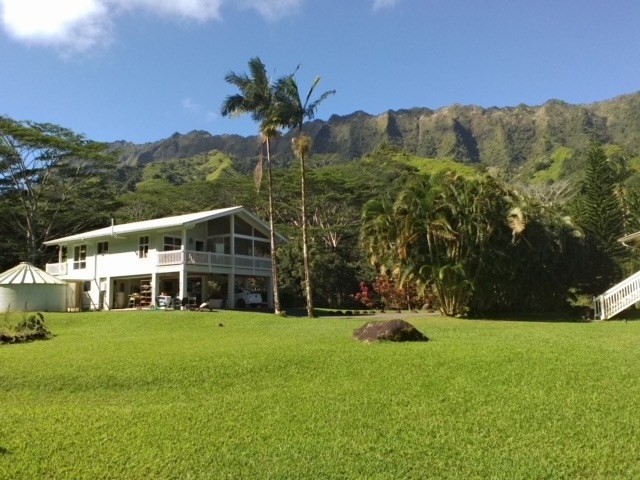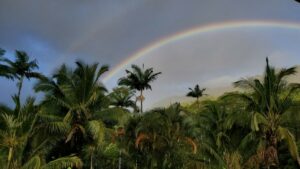 5261-a Wainiha Powerhouse Rd – Kauai
5261-a Wainiha Powerhouse Rd - Kauai
HANALEI, Hawaii, United States
Status: Active
Sales price includes: TMK 4-5-8-4-10 (1.32 acres); 4-5-8-4-27-2 ( 2.67 acres: tax assessed value $461300); and 4-5-8-4-11 (15,812 sq ft: tax assessed value $97400).
When you cross the scenic wooden bridge over the Wainiha Stream to access this privately situated property, it feels like you have traveled back in time. The ranch style main house and guest house are "off the grid" (except for phone and internet provided by under ground cable). Surrounded by over 4 acres of tropical landscape, the main house sits high with magnificent views of the mountains and waterfalls. Wainiha Stream provides the sound of rushing waters. The theme is both natural forest and landscaped acres of lawns, producing orchards and vegetable gardens. Guest house is long term rental.
*Window coverings are shades.