| | |
| --- | --- |
| ffd_listing_title | 50 Sylvan Road North in Westport, Connecticut |
| ffd_unique_id | |
| ffd_mls_id | |
| ffd_salesforce_id | a0E6g00000BG84PEAT |
| ffd_address_pb | 50 Sylvan Road North |
| address | 50 Sylvan Road North |
| baths | 8 |
| beds | 9 |
| ffd_city_pb | Westport |
| ffd_colistingagent_pb | |
| ffd_colistingagentemail_pb | |
| ffd_colistingagentmlsid | |
| ffd_colistingagentname | |
| ffd_colistingofficemlsid | |
| ffd_colistingofficename_pb | |
| ffd_country_pb | United States |
| ffd_createddate | 2023-05-15T19:13:59.000+0000 |
| about | Dramatic & inspiring, this 1920's stone & brick Family Compound in Westport's Premier Old Hill Estate Area neighborhood achieves the perfect balance of old world charm, intimacy, and opulence with distinctive custom millwork and modern expensive upgrades throughout. Tucked behind tall privacy stonewalls and iron gates on a beautifully manicured and professionally landscaped 3 acres w/heated gunite pool and recently resurfaced tennis/sports court, 50 Sylvan Rd N is the epitome of fine living. Nearly 11,000sf which includes 6 bedrooms in the main house & 3 bdrms in the guest wing over the pool cabana, you'll fall in love with the unrivaled personality & excitement at every turn: oversized public rooms with high ceilings; beams; 9 fireplaces; big windows & french doors; gourmet kitchen with cozy fireplace & French doors that open to the back patio and courtyard for al fresco dining; impressive master suite with soaring ceilings & sitting room w/fplc. Ideal for today's hybrid or work-from-home lifestyle, there are 2+ offices & 500sf+ above the 3-car garage. Other special features include pool cabana w/kitchenette, changing rooms, full bath & laundry; multiple patios for large scale entertaining; & tennis court/sports court with fun viewing party hut. Just minutes to shops, downtown, Westport's delicious restaurants, gorgeous beaches, train & highways. |
| ffd_displayaddress | |
| floor | |
| ffd_halfbathrooms_pb | 1 |
| ffd_hide_address_on_site | |
| ffd_key_words | Westport |
| ffd_lastmodifieddate | 2023-05-17T06:58:58.000+0000 |
| lat | 50.7017700 |
| ffd_listofficemlsid | |
| ffd_listofficename | |
| ffd_listingagent_pb | 0036g00001zSWgmAAG |
| ffd_listing_agent_email | |
| ffd_listing_agent_firstname | |
| ffd_listing_agent_lastname | |
| ffd_listingagentmlsid | 6886 |
| ffd_listingagentname | |
| ffd_listing_agent_website | https://higginsgroup.com/homes-for-sale-details/50-SYLVAN-ROAD-NORTH-WESTPORT-CT-06880/170547881/17/ |
| price | 4375000 |
| ffd_listingtype | Sale |
| location | Westport, Conneciticut, United States |
| lng | -1.3047300 |
| sq_feet | |
| ffd_non_member_paid | |
| ffd_other_currency_amount | 4375000 |
| ffd_other_currency_type | USD |
| ffd_ownerid | 0056g000007LqapAAC |
| ffd_pool_pb | |
| ffd_price_upon_request | |
| building_type | Single Family |
| ffd_id | a0E6g00000BG84PEAT |
| ffd_totalarea_pb | 10959 |
| ffd_solddate | |
| ffd_soldprice | |
| ffd_state_pb | Conneciticut |
| ffd_status | Active |
| ffd_threequarterbathrooms | |
| ffd_unit_of_measure | Square Feet |
| ffd_brokerage_id | 0016g000025GAwhAAG |
| year_built | 1920 |
| ffd_postalcode_pb | |
| pba__WebsiteId__c | 362355 |
| pba__Listing_Website__c | https://www.forbesglobalproperties.com/listings/50-sylvan-road-north-in-westport-connecticut |
| Site_Post_Id__c | 362355 |
| ffd_media | a:28:{i:0;s:98:"https://s3.amazonaws.com/propertybase-clients/00D6g000007OY6LEAW/a0O6g00000Anpmr/uv54q9pr7/001.jpg";i:1;s:98:"https://s3.amazonaws.com/propertybase-clients/00D6g000007OY6LEAW/a0O6g00000Anpmr/u62ydo8q7/002.jpg";i:2;s:98:"https://s3.amazonaws.com/propertybase-clients/00D6g000007OY6LEAW/a0O6g00000Anpmr/svlqywdm9/003.jpg";i:3;s:98:"https://s3.amazonaws.com/propertybase-clients/00D6g000007OY6LEAW/a0O6g00000Anpmr/9nztewox1/004.jpg";i:4;s:98:"https://s3.amazonaws.com/propertybase-clients/00D6g000007OY6LEAW/a0O6g00000Anpmr/pdzkqh91p/005.jpg";i:5;s:98:"https://s3.amazonaws.com/propertybase-clients/00D6g000007OY6LEAW/a0O6g00000Anpmr/3pi68ubja/006.jpg";i:6;s:98:"https://s3.amazonaws.com/propertybase-clients/00D6g000007OY6LEAW/a0O6g00000Anpmr/n3n8ujjyh/007.jpg";i:7;s:98:"https://s3.amazonaws.com/propertybase-clients/00D6g000007OY6LEAW/a0O6g00000Anpmr/yi8d9jzeq/008.jpg";i:8;s:98:"https://s3.amazonaws.com/propertybase-clients/00D6g000007OY6LEAW/a0O6g00000Anpmr/90sldh50s/009.jpg";i:9;s:98:"https://s3.amazonaws.com/propertybase-clients/00D6g000007OY6LEAW/a0O6g00000Anpmr/pcic8prz6/010.jpg";i:10;s:98:"https://s3.amazonaws.com/propertybase-clients/00D6g000007OY6LEAW/a0O6g00000Anpmr/6t2edh7jr/011.jpg";i:11;s:98:"https://s3.amazonaws.com/propertybase-clients/00D6g000007OY6LEAW/a0O6g00000Anpmr/86pty1omf/012.jpg";i:12;s:98:"https://s3.amazonaws.com/propertybase-clients/00D6g000007OY6LEAW/a0O6g00000Anpmr/2z5inj11b/013.jpg";i:13;s:98:"https://s3.amazonaws.com/propertybase-clients/00D6g000007OY6LEAW/a0O6g00000Anpmr/n05vuydue/014.jpg";i:14;s:98:"https://s3.amazonaws.com/propertybase-clients/00D6g000007OY6LEAW/a0O6g00000Anpmr/hbrsjnfpl/015.jpg";i:15;s:98:"https://s3.amazonaws.com/propertybase-clients/00D6g000007OY6LEAW/a0O6g00000Anpmr/dfo0w93l7/016.jpg";i:16;s:98:"https://s3.amazonaws.com/propertybase-clients/00D6g000007OY6LEAW/a0O6g00000Anpmr/fftna9ls8/017.jpg";i:17;s:98:"https://s3.amazonaws.com/propertybase-clients/00D6g000007OY6LEAW/a0O6g00000Anpmr/1qyrvp69r/018.jpg";i:18;s:98:"https://s3.amazonaws.com/propertybase-clients/00D6g000007OY6LEAW/a0O6g00000Anpmr/sw1psqtd6/019.jpg";i:19;s:98:"https://s3.amazonaws.com/propertybase-clients/00D6g000007OY6LEAW/a0O6g00000Anpmr/fhjwq7dyu/020.jpg";i:20;s:98:"https://s3.amazonaws.com/propertybase-clients/00D6g000007OY6LEAW/a0O6g00000Anpmr/iuqxz3ka8/021.jpg";i:21;s:98:"https://s3.amazonaws.com/propertybase-clients/00D6g000007OY6LEAW/a0O6g00000Anpmr/ox6nk56nn/022.jpg";i:22;s:98:"https://s3.amazonaws.com/propertybase-clients/00D6g000007OY6LEAW/a0O6g00000Anpmr/r3qjp1nvg/023.jpg";i:23;s:98:"https://s3.amazonaws.com/propertybase-clients/00D6g000007OY6LEAW/a0O6g00000Anpmr/2h0h27z4l/024.jpg";i:24;s:98:"https://s3.amazonaws.com/propertybase-clients/00D6g000007OY6LEAW/a0O6g00000Anpmr/3w3jcaebj/024.jpg";i:25;s:98:"https://s3.amazonaws.com/propertybase-clients/00D6g000007OY6LEAW/a0O6g00000Anpmr/jkfpkc9ys/025.jpg";i:26;s:98:"https://s3.amazonaws.com/propertybase-clients/00D6g000007OY6LEAW/a0O6g00000Anpmr/2e1qabvya/026.jpg";i:27;s:98:"https://s3.amazonaws.com/propertybase-clients/00D6g000007OY6LEAW/a0O6g00000Anpmr/id9h7gc27/027.jpg";} |
| _thumbnail_id | 362356 |
| ffd_featured_image | https://s3.amazonaws.com/propertybase-clients/00D6g000007OY6LEAW/a0O6g00000Anpmr/uv54q9pr7/001.jpg |
| agents | a:1:{i:0;s:6:"233598";} |
| _wp_old_date | 2023-05-17 |
| ffd_record_is_deleted | |
| featured_images | 362356 |
| listing_images | a:28:{i:0;s:6:"362356";i:1;s:6:"362357";i:2;s:6:"362358";i:3;s:6:"362359";i:4;s:6:"362360";i:5;s:6:"362361";i:6;s:6:"362362";i:7;s:6:"362363";i:8;s:6:"362364";i:9;s:6:"362365";i:10;s:6:"362366";i:11;s:6:"362367";i:12;s:6:"362368";i:13;s:6:"362369";i:14;s:6:"362370";i:15;s:6:"362371";i:16;s:6:"362372";i:17;s:6:"362373";i:18;s:6:"362374";i:19;s:6:"362375";i:20;s:6:"362376";i:21;s:6:"362377";i:22;s:6:"362378";i:23;s:6:"362379";i:24;s:6:"362380";i:25;s:6:"362381";i:26;s:6:"362382";i:27;s:6:"362383";} |
| post_member_id | 198611 |
| post_agent_id | 233598 |
| _sbi_oembed_done_checking | 1 |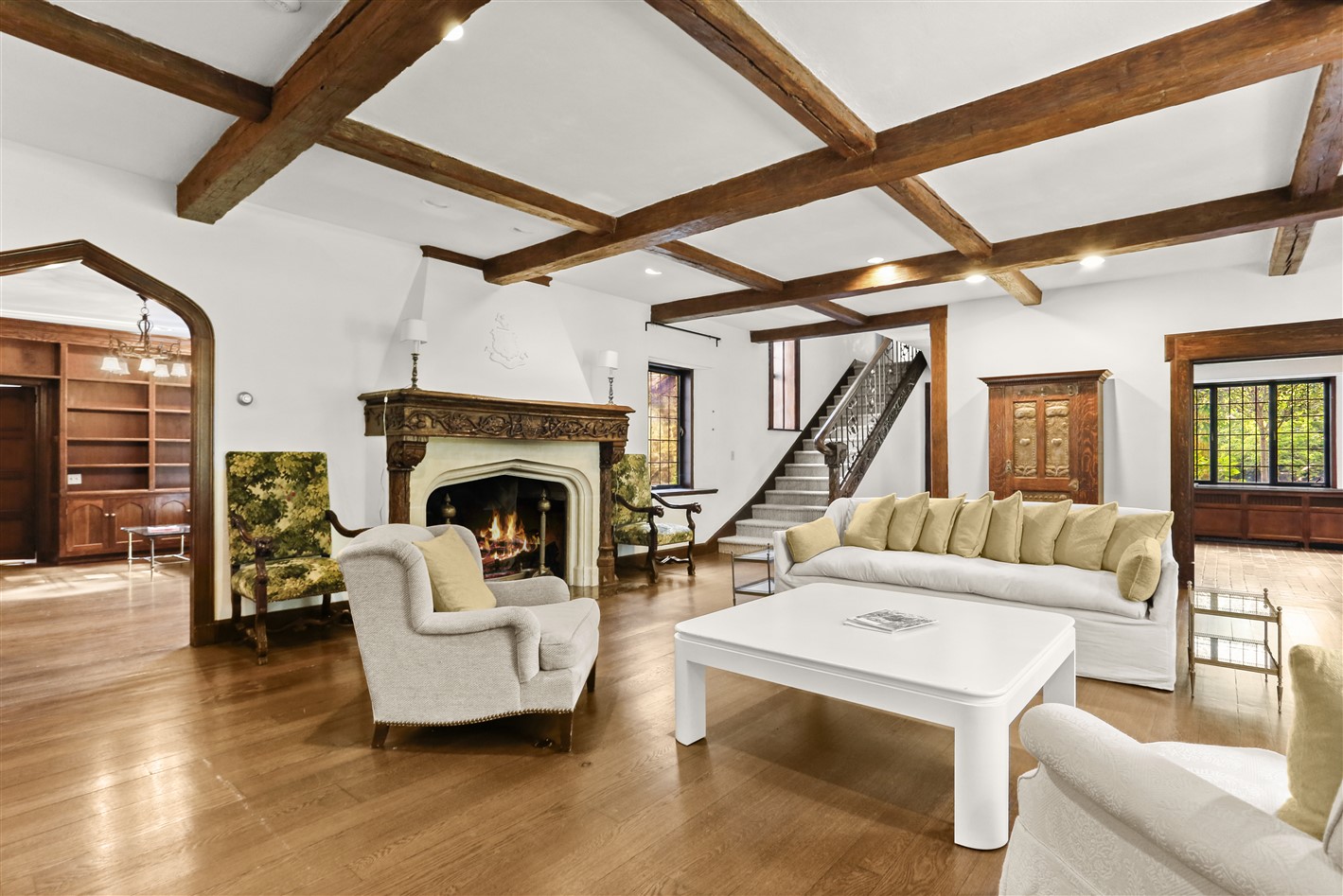 50 Sylvan Road North in Westport, Connecticut
50 Sylvan Road North
Westport, Conneciticut, United States
Status: Active
Dramatic & inspiring, this 1920's stone & brick Family Compound in Westport's Premier Old Hill Estate Area neighborhood achieves the perfect balance of old world charm, intimacy, and opulence with distinctive custom millwork and modern expensive upgrades throughout. Tucked behind tall privacy stonewalls and iron gates on a beautifully manicured and professionally landscaped 3 acres w/heated gunite pool and recently resurfaced tennis/sports court, 50 Sylvan Rd N is the epitome of fine living. Nearly 11,000sf which includes 6 bedrooms in the main house & 3 bdrms in the guest wing over the pool cabana, you'll fall in love with the unrivaled personality & excitement at every turn: oversized public rooms with high ceilings; beams; 9 fireplaces; big windows & french doors; gourmet kitchen with cozy fireplace & French doors that open to the back patio and courtyard for al fresco dining; impressive master suite with soaring ceilings & sitting room w/fplc. Ideal for today's hybrid or work-from-home lifestyle, there are 2+ offices & 500sf+ above the 3-car garage. Other special features include pool cabana w/kitchenette, changing rooms, full bath & laundry; multiple patios for large scale entertaining; & tennis court/sports court with fun viewing party hut. Just minutes to shops, downtown, Westport's delicious restaurants, gorgeous beaches, train & highways.
Properties You Might Also Like
GBP 7,600,000
(US $9,438,440)
Surrey, England, United Kingdom
Substantial 6 bedroom home on the Wentworth Estate in Virginia Water
GBP 2,800,000
(US $3,477,320)
Greater London, England, United Kingdom
4 bedroom house in Ham Common
This unique 9 Bedroom home with 8 Bathrooms is a prime example of the luxury real estate available in Westport, Conneciticut. You can visit our Conneciticut search pages for more luxury real estate choices in Westport.