| | |
| --- | --- |
| ffd_listing_title | 5 bedroom house in North Barnes |
| ffd_unique_id | |
| ffd_mls_id | |
| ffd_salesforce_id | a0E6g00000BGD90EAH |
| ffd_address_pb | Devereux Lane, North Barnes, SW13 |
| address | Devereux Lane, North Barnes, SW13 |
| baths | 4 |
| beds | 5 |
| ffd_city_pb | Greater London |
| ffd_colistingagent_pb | |
| ffd_colistingagentemail_pb | |
| ffd_colistingagentmlsid | |
| ffd_colistingagentname | |
| ffd_colistingofficemlsid | |
| ffd_colistingofficename_pb | |
| ffd_country_pb | United Kingdom |
| ffd_createddate | 2023-05-25T00:36:50.000+0000 |
| about | This stunning detached family home occupies a large plot, on a private road, and backs onto the world-famous London Wetlands. Originally built by Berkeley Homes, this exceptional home offers excellent lateral space over two floors of circa 3,124 sq ft with the added opportunity to convert the loft space (STPP) which measures circa 1,334 sq ft, providing a total of circa 4,460 sq ft. The spacious accommodation comprises five double bedrooms all with fitted wardrobes, four bath/shower rooms, three large reception rooms, a separate study, all with fabulous natural light, together with a large, square kitchen and utility room. The grand central staircase is a particular feature, leading from the large entrance hall to the first-floor accommodation. Outside, there is a separate garage and off-street parking for several cars set behind electric gates. The attractive, south facing, well stocked rear garden affords excellent privacy, measuring 82ft x 43ft and backing on to the idyllic wetlands. This property is located on Barnes Waterside in North Barnes. Barnes has an eclectic range of shops, award-winning restaurants and the famous duck pond. Barnes is surrounded on three sides by the River Thames, providing lovely walks, and has the world famous London Wetlands centre. For the sports enthusiast, The Riverside Health Club is just across Barnes Bridge, while Rocks Lane offers a wide range of sporting activities and Richmond Park is approximately two miles away. There are convenient transport links at nearby Barnes and Barnes Bridge stations, which offer frequent services into London Waterloo. Hammersmith Station is the closest Tube with four lines and currently accessed by foot over Hammersmith Bridge. There are some excellent schools in the area, including the renowned St Paul's Boys & Juniors, The Harrodian and The Swedish School. Local primary schools are Lowther, St Osmund's and Barnes Primary. |
| ffd_displayaddress | |
| floor | |
| ffd_halfbathrooms_pb | 0 |
| ffd_hide_address_on_site | |
| ffd_key_words | Greater London;United Kingdom;City;Greater London, England;Richmond upon Thames England;City Greater London;City Richmond upon Thames;Richmond upon Thames;North Barnes Greater London;UK |
| ffd_lastmodifieddate | 2023-05-28T00:36:07.000+0000 |
| lat | 51.481710 |
| ffd_listofficemlsid | |
| ffd_listofficename | |
| ffd_listingagent_pb | 0036g00002ALqn2AAD |
| ffd_listing_agent_email | |
| ffd_listing_agent_firstname | |
| ffd_listing_agent_lastname | |
| ffd_listingagentmlsid | |
| ffd_listingagentname | |
| ffd_listing_agent_website | https://www.chestertons.co.uk/en-gb/property-to-buy/gb/north+barnes/prm230007 |
| price | 5588550 |
| ffd_listingtype | Sale |
| location | Greater London, England, United Kingdom |
| lng | -0.233436 |
| sq_feet | 0 |
| ffd_non_member_paid | |
| ffd_other_currency_amount | 4500000 |
| ffd_other_currency_type | GBP |
| ffd_ownerid | 0056g000006m3ZwAAI |
| ffd_pool_pb | |
| ffd_price_upon_request | |
| building_type | Townhouse |
| ffd_id | a0E6g00000BGD90EAH |
| ffd_totalarea_pb | 0 |
| ffd_solddate | |
| ffd_soldprice | |
| ffd_state_pb | England |
| ffd_status | Active |
| ffd_threequarterbathrooms | 0 |
| ffd_unit_of_measure | Square Feet |
| ffd_brokerage_id | 0016g00002KskJEAAZ |
| year_built | 0 |
| ffd_postalcode_pb | SW13 8DB |
| pba__WebsiteId__c | 368109 |
| pba__Listing_Website__c | https://www.forbesglobalproperties.com/listings/5-bedroom-house-in-north-barnes |
| Site_Post_Id__c | 368109 |
| ffd_media | a:18:{i:0;s:88:"https://images.chestertons.co.uk/assets/r/chips/che/PRM/23/PRM230007_30-JPG-l-1600-0.jpg";i:1;s:88:"https://images.chestertons.co.uk/assets/r/chips/che/PRM/23/PRM230007_24-JPG-l-1600-0.jpg";i:2;s:88:"https://images.chestertons.co.uk/assets/r/chips/che/PRM/23/PRM230007_12-JPG-l-1600-0.jpg";i:3;s:88:"https://images.chestertons.co.uk/assets/r/chips/che/PRM/23/PRM230007_14-JPG-l-1600-0.jpg";i:4;s:88:"https://images.chestertons.co.uk/assets/r/chips/che/PRM/23/PRM230007_15-JPG-l-1600-0.jpg";i:5;s:88:"https://images.chestertons.co.uk/assets/r/chips/che/PRM/23/PRM230007_11-JPG-l-1600-0.jpg";i:6;s:88:"https://images.chestertons.co.uk/assets/r/chips/che/PRM/23/PRM230007_16-JPG-l-1600-0.jpg";i:7;s:88:"https://images.chestertons.co.uk/assets/r/chips/che/PRM/23/PRM230007_17-JPG-l-1600-0.jpg";i:8;s:88:"https://images.chestertons.co.uk/assets/r/chips/che/PRM/23/PRM230007_18-JPG-l-1600-0.jpg";i:9;s:88:"https://images.chestertons.co.uk/assets/r/chips/che/PRM/23/PRM230007_31-JPG-l-1600-0.jpg";i:10;s:88:"https://images.chestertons.co.uk/assets/r/chips/che/PRM/23/PRM230007_04-JPG-l-1600-0.jpg";i:11;s:88:"https://images.chestertons.co.uk/assets/r/chips/che/PRM/23/PRM230007_07-JPG-l-1600-0.jpg";i:12;s:88:"https://images.chestertons.co.uk/assets/r/chips/che/PRM/23/PRM230007_05-JPG-l-1600-0.jpg";i:13;s:88:"https://images.chestertons.co.uk/assets/r/chips/che/PRM/23/PRM230007_27-JPG-l-1600-0.jpg";i:14;s:88:"https://images.chestertons.co.uk/assets/r/chips/che/PRM/23/PRM230007_28-JPG-l-1600-0.jpg";i:15;s:88:"https://images.chestertons.co.uk/assets/r/chips/che/PRM/23/PRM230007_29-JPG-l-1600-0.jpg";i:16;s:88:"https://images.chestertons.co.uk/assets/r/chips/che/PRM/23/PRM230007_23-PNG-l-1600-0.jpg";i:17;s:88:"https://images.chestertons.co.uk/assets/r/chips/che/PRM/23/PRM230007_32-JPG-p-1600-0.jpg";} |
| _thumbnail_id | 368110 |
| ffd_featured_image | https://images.chestertons.co.uk/assets/r/chips/che/PRM/23/PRM230007_30-JPG-l-1600-0.jpg |
| agents | a:2:{i:0;s:6:"313228";i:1;N;} |
| ffd_record_is_deleted | |
| featured_images | 368110 |
| listing_images | a:19:{i:0;s:6:"368110";i:1;s:6:"368111";i:2;s:6:"368112";i:3;s:6:"368113";i:4;s:6:"368114";i:5;s:6:"391660";i:6;s:6:"368115";i:7;s:6:"368116";i:8;s:6:"368117";i:9;s:6:"368118";i:10;s:6:"368119";i:11;s:6:"368120";i:12;s:6:"368121";i:13;s:6:"368122";i:14;s:6:"368123";i:15;s:6:"368124";i:16;s:6:"368125";i:17;s:6:"368126";i:18;s:6:"368127";} |
| api_external_id | PRM230007 |
| _sbi_oembed_done_checking | 1 |
| post_member_id | 312441 |
| post_agent_id | 313228 |
| postal_code | SW13 8DB |
| ffd_unitnumber | |
| county | Richmond upon Thames |
| neighborhood | North Barnes |
| listed_date | 2023-05-23 00:00:00.000000 |
| ffd_api_external_id | PRM230007 |
| post_coagent_id | |
| _listing_images | field_642ee01c5d170 |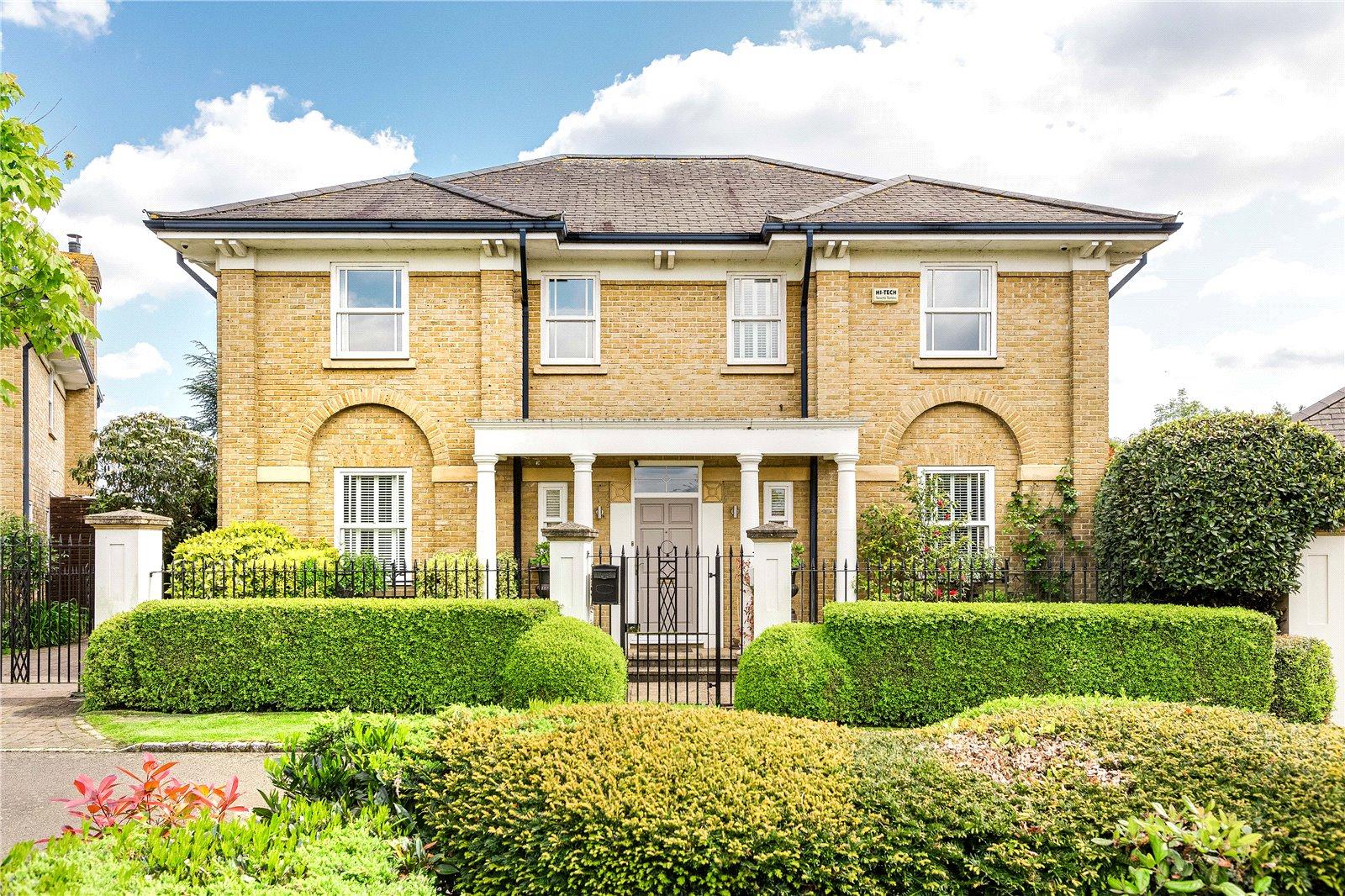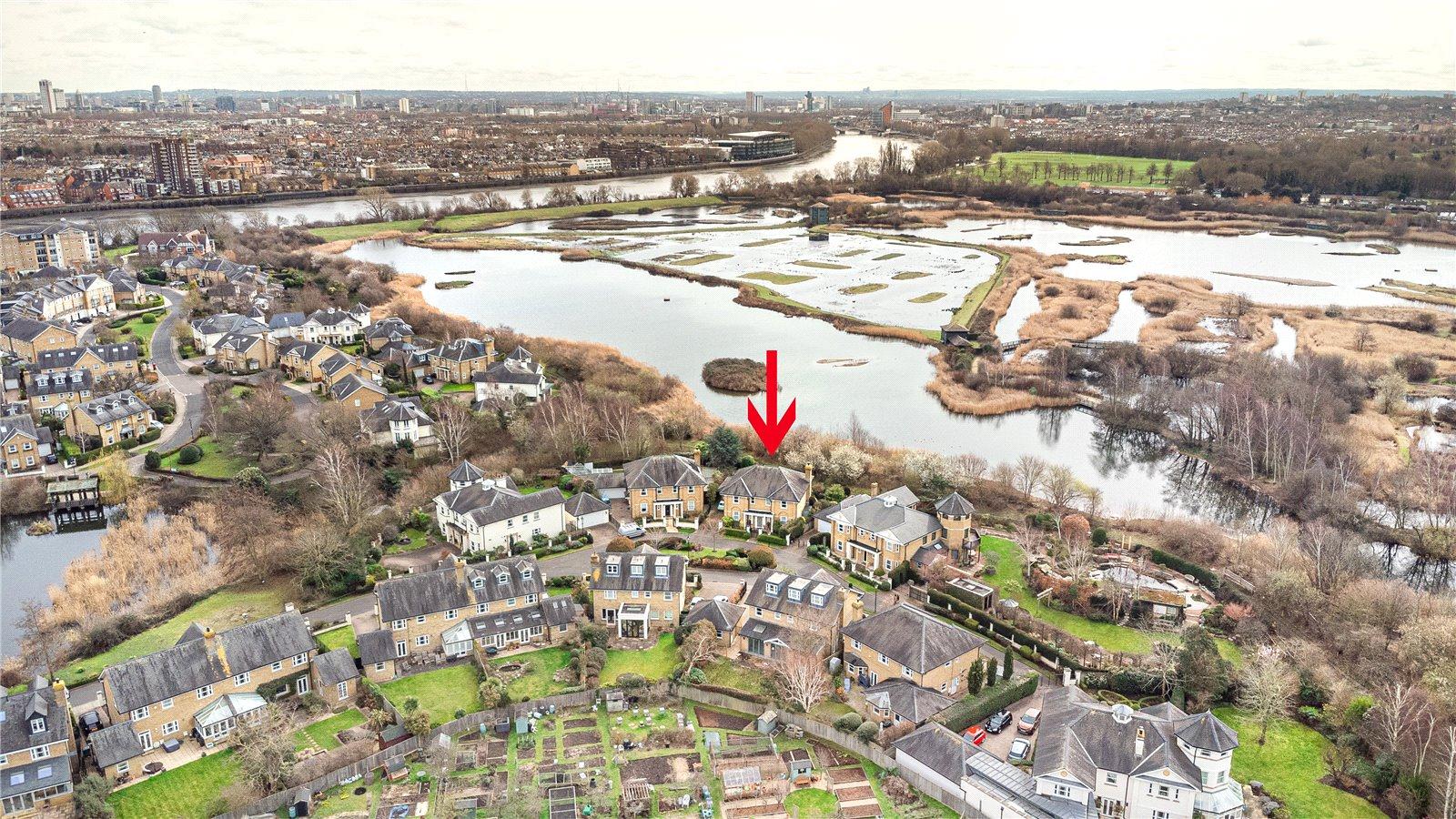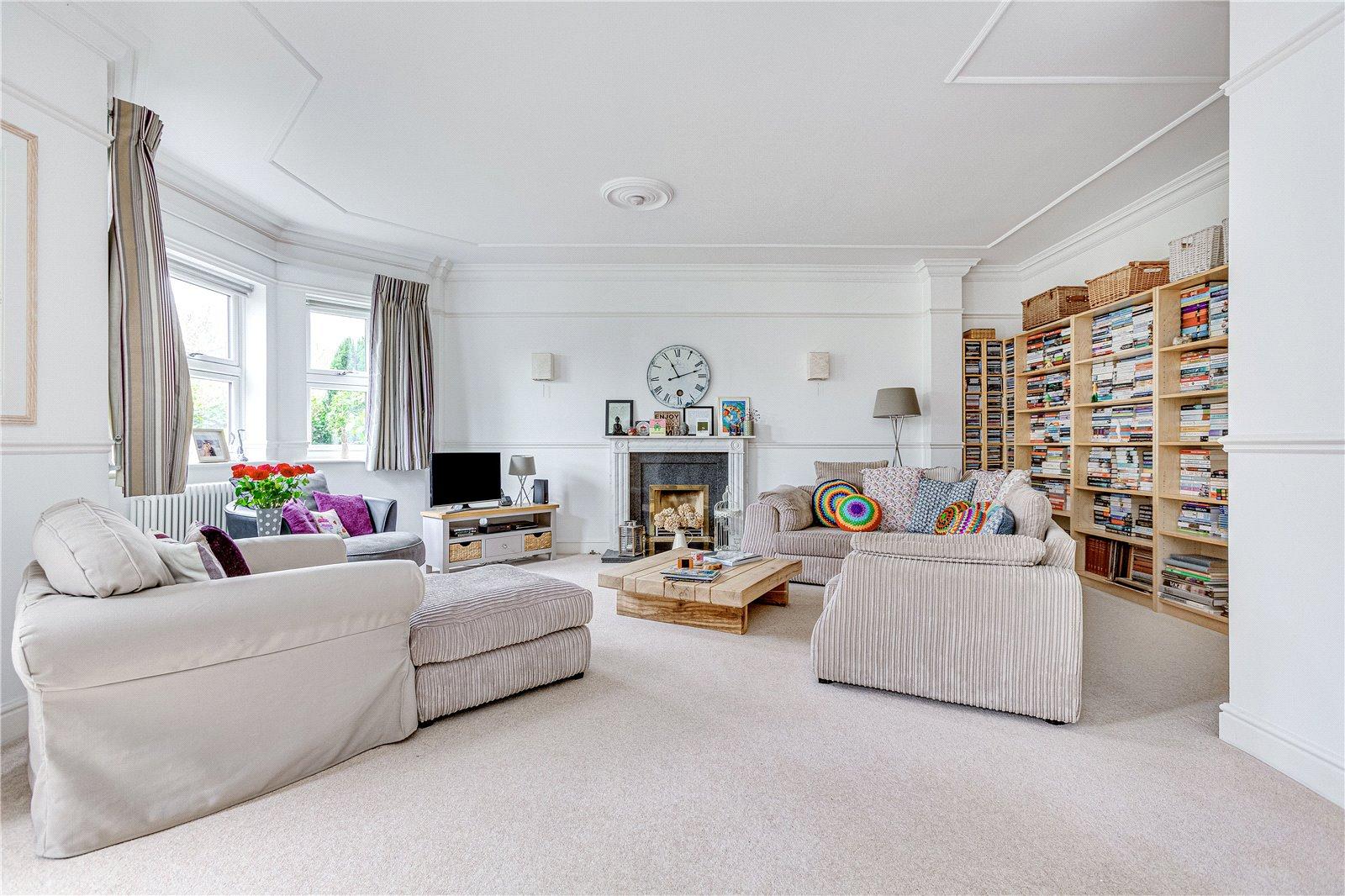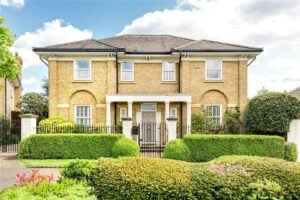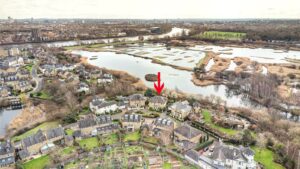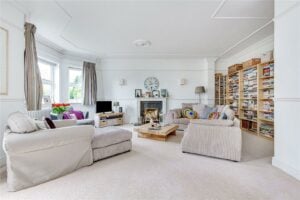 5 bedroom house in North Barnes
GBP 4,500,000
(US $5,588,550)
Devereux Lane, North Barnes, SW13
Greater London, England, SW13 8DB, United Kingdom
Status: Active
This stunning detached family home occupies a large plot, on a private road, and backs onto the world-famous London Wetlands.
Originally built by Berkeley Homes, this exceptional home offers excellent lateral space over two floors of circa 3,124 sq ft with the added opportunity to convert the loft space (STPP) which measures circa 1,334 sq ft, providing a total of circa 4,460 sq ft.
The spacious accommodation comprises five double bedrooms all with fitted wardrobes, four bath/shower rooms, three large reception rooms, a separate study, all with fabulous natural light, together with a large, square kitchen and utility room. The grand central staircase is a particular feature, leading from the large entrance hall to the first-floor accommodation.
Outside, there is a separate garage and off-street parking for several cars set behind electric gates. The attractive, south facing, well stocked rear garden affords excellent privacy, measuring 82ft x 43ft and backing on to the idyllic wetlands.
This property is located on Barnes Waterside in North Barnes. Barnes has an eclectic range of shops, award-winning restaurants and the famous duck pond. Barnes is surrounded on three sides by the River Thames, providing lovely walks, and has the world famous London Wetlands centre. For the sports enthusiast, The Riverside Health Club is just across Barnes Bridge, while Rocks Lane offers a wide range of sporting activities and Richmond Park is approximately two miles away.
There are convenient transport links at nearby Barnes and Barnes Bridge stations, which offer frequent services into London Waterloo. Hammersmith Station is the closest Tube with four lines and currently accessed by foot over Hammersmith Bridge. There are some excellent schools in the area, including the renowned St Paul's Boys & Juniors, The Harrodian and The Swedish School. Local primary schools are Lowther, St Osmund's and Barnes Primary.
Properties You Might Also Like
GBP 2,000,000
(US $2,483,800)
Greater London, England, United Kingdom
4 bedroom house in North Barnes
GBP 1,875,000
(US $2,328,563)
Greater London, England, United Kingdom
4 bedroom house in North Barnes
This unique 5 Bedroom home with 4 Bathrooms is a prime example of the luxury real estate available in Greater London, England. You can visit our England search pages for more luxury real estate choices in Greater London.