| | |
| --- | --- |
| ffd_listing_title | 5 bedroom House in Mortlake |
| ffd_unique_id | |
| ffd_mls_id | |
| ffd_salesforce_id | a0E6g00000A419VEAR |
| ffd_address_pb | Clare Lawn Avenue, Mortlake, SW14 |
| address | Clare Lawn Avenue, Mortlake, SW14 |
| baths | 2 |
| beds | 5 |
| ffd_city_pb | Greater London |
| ffd_colistingagent_pb | |
| ffd_colistingagentemail_pb | |
| ffd_colistingagentmlsid | |
| ffd_colistingagentname | |
| ffd_colistingofficemlsid | |
| ffd_colistingofficename_pb | |
| ffd_country_pb | United Kingdom |
| ffd_createddate | 2023-03-04T00:27:37.000+0000 |
| about | A stunning 5 bedroom detached house on Parkside close to Richmond Park. Positioned on a generous plot with off street parking, garage, a beautiful garden and two receptions. On the ground floor you will find the generously sized entrance hallway, w/c, large reception room at the front of the house, a utility room leading to the garage and a separate formal dining room/second reception room and a kitchen/diner both opening onto the garden. The first floor offers three large double bedrooms, two further light and spacious bedrooms and two bathrooms. Clare Lawn Avenue is an extremely sought after location adjacent to Palewell Common and close to Sheen Gate in Richmond Park. This quiet well regarded road is within close proximity to local amenities along Sheen Lane and the Upper Richmond Road West. Tower House private boys school and Ibstock School are also within easy reach together with Mortlake rail station. |
| ffd_displayaddress | |
| floor | |
| ffd_halfbathrooms_pb | 0 |
| ffd_hide_address_on_site | |
| ffd_key_words | Greater London;United Kingdom;City;Greater London, England;Richmond upon Thames England;City Greater London;City Richmond upon Thames;Richmond upon Thames;UK |
| ffd_lastmodifieddate | 2023-03-24T00:29:28.000+0000 |
| lat | 51.458093 |
| ffd_listofficemlsid | |
| ffd_listofficename | |
| ffd_listingagent_pb | 0036g00002AM6pjAAD |
| ffd_listing_agent_email | |
| ffd_listing_agent_firstname | |
| ffd_listing_agent_lastname | |
| ffd_listingagentmlsid | |
| ffd_listingagentname | |
| ffd_listing_agent_website | https://www.chestertons.co.uk/en-gb/property-to-buy/gb/mortlake/see230020 |
| price | 2647567 |
| ffd_listingtype | Sale |
| location | Greater London, England, United Kingdom |
| lng | -0.263943 |
| sq_feet | 0 |
| ffd_non_member_paid | |
| ffd_other_currency_amount | 2500000 |
| ffd_other_currency_type | GBP |
| ffd_ownerid | 0056g000006m29xAAA |
| ffd_pool_pb | |
| ffd_price_upon_request | |
| building_type | Townhouse |
| ffd_id | a0E6g00000A419VEAR |
| ffd_totalarea_pb | 0 |
| ffd_solddate | |
| ffd_soldprice | |
| ffd_state_pb | England |
| ffd_status | Active |
| ffd_threequarterbathrooms | 0 |
| ffd_unit_of_measure | Square Feet |
| ffd_brokerage_id | 0016g00002KskJEAAZ |
| year_built | 0 |
| ffd_postalcode_pb | SW14 8BE |
| pba__WebsiteId__c | 327118 |
| pba__Listing_Website__c | https://www.forbesglobalproperties.com/listings/5-bedroom-house-in-mortlake |
| Site_Post_Id__c | 327118 |
| ffd_media | a:15:{i:0;s:88:"https://images.chestertons.co.uk/assets/r/chips/che/SEE/23/SEE230020_09-JPG-l-1600-0.jpg";i:1;s:88:"https://images.chestertons.co.uk/assets/r/chips/che/SEE/23/SEE230020_13-JPG-l-1600-0.jpg";i:2;s:88:"https://images.chestertons.co.uk/assets/r/chips/che/SEE/23/SEE230020_10-JPG-l-1600-0.jpg";i:3;s:88:"https://images.chestertons.co.uk/assets/r/chips/che/SEE/23/SEE230020_11-JPG-l-1600-0.jpg";i:4;s:88:"https://images.chestertons.co.uk/assets/r/chips/che/SEE/23/SEE230020_08-JPG-l-1600-0.jpg";i:5;s:88:"https://images.chestertons.co.uk/assets/r/chips/che/SEE/23/SEE230020_14-JPG-l-1600-0.jpg";i:6;s:88:"https://images.chestertons.co.uk/assets/r/chips/che/SEE/23/SEE230020_07-JPG-l-1600-0.jpg";i:7;s:88:"https://images.chestertons.co.uk/assets/r/chips/che/SEE/23/SEE230020_12-JPG-l-1600-0.jpg";i:8;s:88:"https://images.chestertons.co.uk/assets/r/chips/che/SEE/23/SEE230020_06-JPG-l-1600-0.jpg";i:9;s:88:"https://images.chestertons.co.uk/assets/r/chips/che/SEE/23/SEE230020_15-JPG-l-1600-0.jpg";i:10;s:88:"https://images.chestertons.co.uk/assets/r/chips/che/SEE/23/SEE230020_03-JPG-l-1600-0.jpg";i:11;s:88:"https://images.chestertons.co.uk/assets/r/chips/che/SEE/23/SEE230020_04-JPG-l-1600-0.jpg";i:12;s:88:"https://images.chestertons.co.uk/assets/r/chips/che/SEE/23/SEE230020_05-JPG-l-1600-0.jpg";i:13;s:88:"https://images.chestertons.co.uk/assets/r/chips/che/SEE/23/SEE230020_02-GIF-p-1600-0.jpg";i:14;s:88:"https://images.chestertons.co.uk/assets/r/chips/che/SEE/23/SEE230020_01-PNG-l-1600-0.jpg";} |
| _thumbnail_id | 327119 |
| ffd_featured_image | https://images.chestertons.co.uk/assets/r/chips/che/SEE/23/SEE230020_09-JPG-l-1600-0.jpg |
| agents | a:1:{i:0;s:6:"315688";} |
| ffd_record_is_deleted | |
| _wp_old_slug | 5-bedroom-house-in-clare-lawn-avenue |
| featured_images | 327119 |
| primary_media_0_image | 327119 |
| _primary_media_0_image | field_5f988067abcc4 |
| primary_media_0_video | |
| _primary_media_0_video | field_5f98807dabcc5 |
| primary_media_1_image | 327121 |
| _primary_media_1_image | field_5f988067abcc4 |
| primary_media_1_video | |
| _primary_media_1_video | field_5f98807dabcc5 |
| primary_media_2_image | 327120 |
| _primary_media_2_image | field_5f988067abcc4 |
| primary_media_2_video | |
| _primary_media_2_video | field_5f98807dabcc5 |
| primary_media | 3 |
| _primary_media | field_5f98805cabcc3 |
| secondary_media_0_image | 327119 |
| _secondary_media_0_image | field_5f988119a39fd |
| secondary_media_0_video | |
| _secondary_media_0_video | field_5f988119a39fe |
| secondary_media_1_image | 327121 |
| _secondary_media_1_image | field_5f988119a39fd |
| secondary_media_1_video | |
| _secondary_media_1_video | field_5f988119a39fe |
| secondary_media_2_image | 327120 |
| _secondary_media_2_image | field_5f988119a39fd |
| secondary_media_2_video | |
| _secondary_media_2_video | field_5f988119a39fe |
| secondary_media_3_image | 327122 |
| _secondary_media_3_image | field_5f988119a39fd |
| secondary_media_3_video | |
| _secondary_media_3_video | field_5f988119a39fe |
| secondary_media_4_image | 327123 |
| _secondary_media_4_image | field_5f988119a39fd |
| secondary_media_4_video | |
| _secondary_media_4_video | field_5f988119a39fe |
| secondary_media_5_image | 327127 |
| _secondary_media_5_image | field_5f988119a39fd |
| secondary_media_5_video | |
| _secondary_media_5_video | field_5f988119a39fe |
| secondary_media_6_image | 327128 |
| _secondary_media_6_image | field_5f988119a39fd |
| secondary_media_6_video | |
| _secondary_media_6_video | field_5f988119a39fe |
| secondary_media_7_image | 327131 |
| _secondary_media_7_image | field_5f988119a39fd |
| secondary_media_7_video | |
| _secondary_media_7_video | field_5f988119a39fe |
| secondary_media_8_image | 327132 |
| _secondary_media_8_image | field_5f988119a39fd |
| secondary_media_8_video | |
| _secondary_media_8_video | field_5f988119a39fe |
| secondary_media_9_image | 327133 |
| _secondary_media_9_image | field_5f988119a39fd |
| secondary_media_9_video | |
| _secondary_media_9_video | field_5f988119a39fe |
| secondary_media | 10 |
| _secondary_media | field_5f988119a39fc |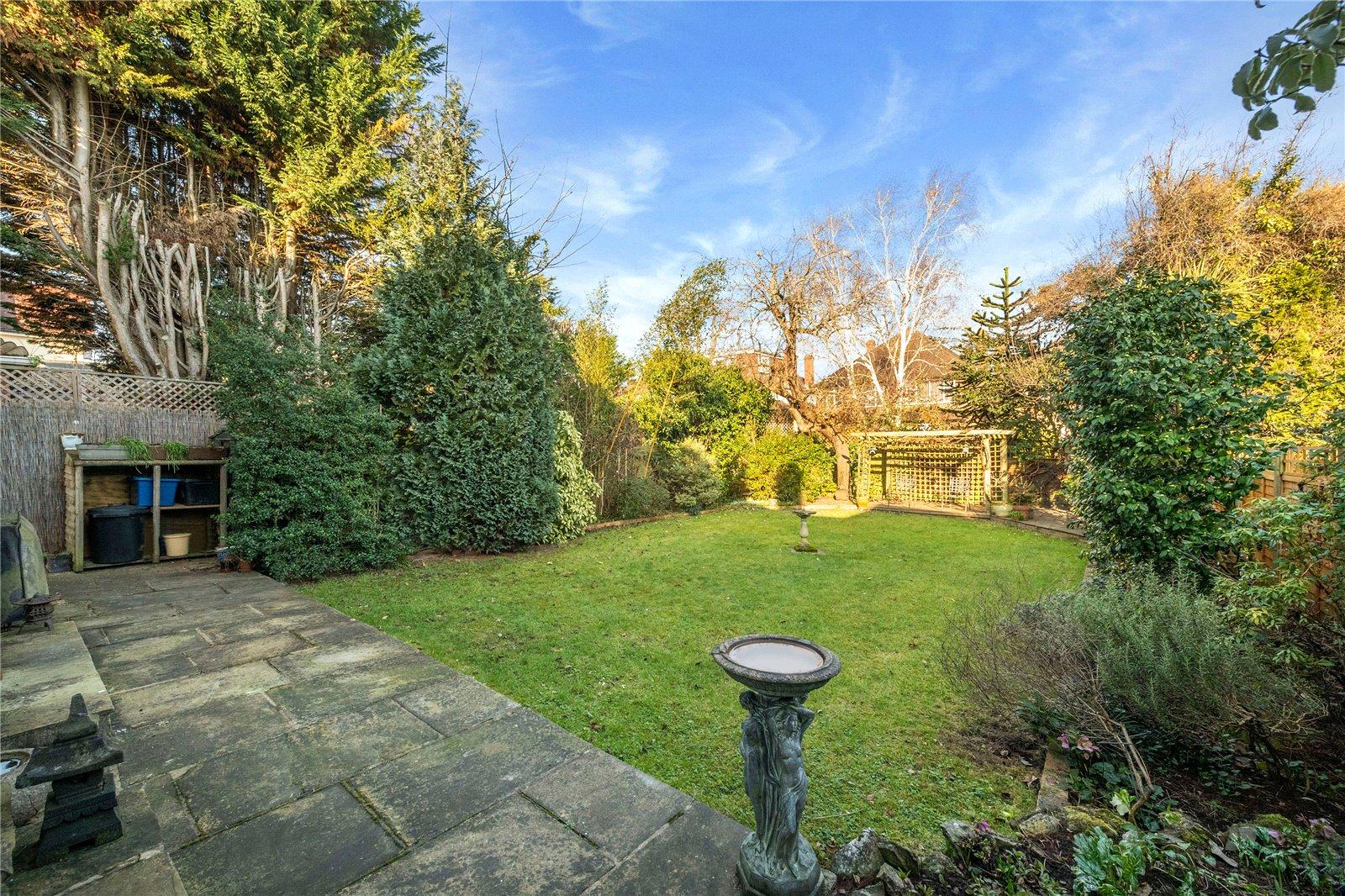 5 bedroom House in Mortlake
GBP 2,500,000
(US $2,647,567)
Clare Lawn Avenue, Mortlake, SW14
Greater London, England, United Kingdom
Status: Active
A stunning 5 bedroom detached house on Parkside close to Richmond Park. Positioned on a generous plot with off street parking, garage, a beautiful garden and two receptions. On the ground floor you will find the generously sized entrance hallway, w/c, large reception room at the front of the house, a utility room leading to the garage and a separate formal dining room/second reception room and a kitchen/diner both opening onto the garden. The first floor offers three large double bedrooms, two further light and spacious bedrooms and two bathrooms. Clare Lawn Avenue is an extremely sought after location adjacent to Palewell Common and close to Sheen Gate in Richmond Park. This quiet well regarded road is within close proximity to local amenities along Sheen Lane and the Upper Richmond Road West. Tower House private boys school and Ibstock School are also within easy reach together with Mortlake rail station.
Properties You Might Also Like
GBP 1,900,000
(US $2,012,151)
Greater London, England, United Kingdom
4 bedroom House in Mortlake
GBP 2,950,000
(US $3,124,130)
Greater London, England, United Kingdom
5 bedroom House in Palewell
This unique 5 Bedroom home with 2 Bathrooms is a prime example of the luxury real estate available in Greater London, England. You can visit our England search pages for more luxury real estate choices in Greater London.