| | |
| --- | --- |
| ffd_listing_title | 5 bedroom house in Castelnau |
| ffd_unique_id | |
| ffd_mls_id | |
| ffd_salesforce_id | a0E6g00000BG772EAD |
| ffd_address_pb | Elm Grove Road, Barnes, SW13 |
| address | Elm Grove Road, Barnes, SW13 |
| baths | 3 |
| beds | 5 |
| ffd_city_pb | Greater London |
| ffd_colistingagent_pb | |
| ffd_colistingagentemail_pb | |
| ffd_colistingagentmlsid | |
| ffd_colistingagentname | |
| ffd_colistingofficemlsid | |
| ffd_colistingofficename_pb | |
| ffd_country_pb | United Kingdom |
| ffd_createddate | 2023-05-10T00:30:01.000+0000 |
| about | An absolutely stunning and larger than average house on this highly regarded road in Barnes village. Presented in immaculate condition having undergone complete refurbishment in recent years this wonderful family home is a full three storey brick construction and boasts a lovely west facing garden. Extending to just under 2200 sq ft of internal space this stylish property is approached by a pretty front garden and is on the west side of the road. Comprising a beautiful front reception room with double doors leading into a further reception room / media with fitted joinery. There is a guest cloakroom and access to the cellar in the middle of the property before entering the fully extended and exquisite kitchen with central island and doors leading to the rear garden. The kitchen has been designed with a high ceiling, plenty of natural light, space for a dining table and chairs and there is an additional separate utility room. The garden is very attractive with a patio area, easi grass and mature shrubs. On the first floor there is a large main bedroom suite to the front with bay window and a walk in wardrobe with bespoke joinery and further to a modern en-suite shower room. There is a double bedroom to the rear, another stylish family bathroom and a further single bedroom currently used as a study. This house has a full brick rear construction which allows for a large second floor footprint incorporating two generous double bedrooms with fitted wardrobes, a modern shower room and eaves storage. Elm Grove Road is a renowned road in Barnes, well-located off Church Road, close to the Olympic Cinema and Barnes Common. Barnes Village offers an array of independent boutiques and eateries, as well as some High Street favourites and award-winning restaurants. The Village also hosts a weekly Farmers' Market. Convenient transport links are at nearby Barnes and Barnes Bridge stations, which offer frequent mainline services into London Waterloo. There are regular bus routes towards Hammersmith Bridge (currently open to foot traffic), which benefits from an underground network and further buses. There are some excellent schools in the area, including St Paul's Boys & Juniors, The Harrodian and The Swedish School and St Odmond's Primary, Barnes Primary and Lowther Primary schools. |
| ffd_displayaddress | |
| floor | |
| ffd_halfbathrooms_pb | 0 |
| ffd_hide_address_on_site | |
| ffd_key_words | Greater London;United Kingdom;City;Greater London, England;Richmond upon Thames England;City Greater London;City Richmond upon Thames;Richmond upon Thames;Castelnau Greater London;UK |
| ffd_lastmodifieddate | 2023-05-28T00:29:24.000+0000 |
| lat | 51.474037 |
| ffd_listofficemlsid | |
| ffd_listofficename | |
| ffd_listingagent_pb | 0036g00002ALqn2AAD |
| ffd_listing_agent_email | |
| ffd_listing_agent_firstname | |
| ffd_listing_agent_lastname | |
| ffd_listingagentmlsid | |
| ffd_listingagentname | |
| ffd_listing_agent_website | https://www.chestertons.co.uk/en-gb/property-to-buy/gb/barnes/bar210174 |
| price | 2794275 |
| ffd_listingtype | Sale |
| location | Greater London, England, United Kingdom |
| lng | -0.239881 |
| sq_feet | 0 |
| ffd_non_member_paid | |
| ffd_other_currency_amount | 2250000 |
| ffd_other_currency_type | GBP |
| ffd_ownerid | 0056g000006m3ZwAAI |
| ffd_pool_pb | |
| ffd_price_upon_request | |
| building_type | Townhouse |
| ffd_id | a0E6g00000BG772EAD |
| ffd_totalarea_pb | 0 |
| ffd_solddate | |
| ffd_soldprice | |
| ffd_state_pb | England |
| ffd_status | Under Contract |
| ffd_threequarterbathrooms | 0 |
| ffd_unit_of_measure | Square Feet |
| ffd_brokerage_id | 0016g00002KskJEAAZ |
| year_built | 0 |
| ffd_postalcode_pb | SW13 0BT |
| pba__WebsiteId__c | 358740 |
| pba__Listing_Website__c | https://www.forbesglobalproperties.com/listings/5-bedroom-house-in-castelnau |
| Site_Post_Id__c | 358740 |
| ffd_media | a:12:{i:0;s:88:"https://images.chestertons.co.uk/assets/r/chips/che/BAR/21/BAR210174_11-JPG-l-1600-0.jpg";i:1;s:88:"https://images.chestertons.co.uk/assets/r/chips/che/BAR/21/BAR210174_08-JPG-l-1600-0.jpg";i:2;s:88:"https://images.chestertons.co.uk/assets/r/chips/che/BAR/21/BAR210174_10-JPG-l-1600-0.jpg";i:3;s:88:"https://images.chestertons.co.uk/assets/r/chips/che/BAR/21/BAR210174_06-JPG-l-1600-0.jpg";i:4;s:88:"https://images.chestertons.co.uk/assets/r/chips/che/BAR/21/BAR210174_04-JPG-l-1600-0.jpg";i:5;s:88:"https://images.chestertons.co.uk/assets/r/chips/che/BAR/21/BAR210174_09-JPG-l-1600-0.jpg";i:6;s:88:"https://images.chestertons.co.uk/assets/r/chips/che/BAR/21/BAR210174_05-JPG-l-1600-0.jpg";i:7;s:88:"https://images.chestertons.co.uk/assets/r/chips/che/BAR/21/BAR210174_03-JPG-l-1600-0.jpg";i:8;s:88:"https://images.chestertons.co.uk/assets/r/chips/che/BAR/21/BAR210174_02-JPG-l-1600-0.jpg";i:9;s:88:"https://images.chestertons.co.uk/assets/r/chips/che/BAR/21/BAR210174_07-JPG-l-1600-0.jpg";i:10;s:88:"https://images.chestertons.co.uk/assets/r/chips/che/BAR/21/BAR210174_01-GIF-p-1600-0.jpg";i:11;s:88:"https://images.chestertons.co.uk/assets/r/chips/che/BAR/21/BAR210174_12-PNG-l-1600-0.jpg";} |
| _thumbnail_id | 358741 |
| ffd_featured_image | https://images.chestertons.co.uk/assets/r/chips/che/BAR/21/BAR210174_11-JPG-l-1600-0.jpg |
| agents | a:2:{i:0;s:6:"313228";i:1;N;} |
| ffd_record_is_deleted | |
| featured_images | 358741 |
| listing_images | a:12:{i:0;s:6:"358741";i:1;s:6:"358742";i:2;s:6:"358743";i:3;s:6:"358744";i:4;s:6:"358745";i:5;s:6:"358746";i:6;s:6:"358747";i:7;s:6:"358748";i:8;s:6:"358749";i:9;s:6:"358750";i:10;s:6:"358751";i:11;s:6:"362209";} |
| api_external_id | BAR210174 |
| post_member_id | 312441 |
| post_agent_id | 313228 |
| _sbi_oembed_done_checking | 1 |
| postal_code | SW13 0BT |
| ffd_unitnumber | |
| county | Richmond upon Thames |
| neighborhood | Castelnau |
| listed_date | 2023-05-09 00:00:00.000000 |
| ffd_api_external_id | BAR210174 |
| post_coagent_id | |
| _listing_images | field_642ee01c5d170 |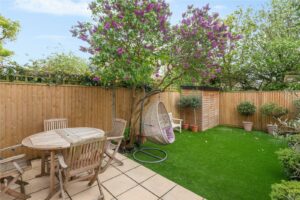 5 bedroom house in Castelnau
GBP 2,250,000
(US $2,794,275)
Elm Grove Road, Barnes, SW13
Greater London, England, SW13 0BT, United Kingdom
Status: Under Contract
An absolutely stunning and larger than average house on this highly regarded road in Barnes village. Presented in immaculate condition having undergone complete refurbishment in recent years this wonderful family home is a full three storey brick construction and boasts a lovely west facing garden.
Extending to just under 2200 sq ft of internal space this stylish property is approached by a pretty front garden and is on the west side of the road. Comprising a beautiful front reception room with double doors leading into a further reception room / media with fitted joinery. There is a guest cloakroom and access to the cellar in the middle of the property before entering the fully extended and exquisite kitchen with central island and doors leading to the rear garden. The kitchen has been designed with a high ceiling, plenty of natural light, space for a dining table and chairs and there is an additional separate utility room. The garden is very attractive with a patio area, easi grass and mature shrubs.
On the first floor there is a large main bedroom suite to the front with bay window and a walk in wardrobe with bespoke joinery and further to a modern en-suite shower room. There is a double bedroom to the rear, another stylish family bathroom and a further single bedroom currently used as a study. This house has a full brick rear construction which allows for a large second floor footprint incorporating two generous double bedrooms with fitted wardrobes, a modern shower room and eaves storage.
Elm Grove Road is a renowned road in Barnes, well-located off Church Road, close to the Olympic Cinema and Barnes Common. Barnes Village offers an array of independent boutiques and eateries, as well as some High Street favourites and award-winning restaurants. The Village also hosts a weekly Farmers' Market.
Convenient transport links are at nearby Barnes and Barnes Bridge stations, which offer frequent mainline services into London Waterloo. There are regular bus routes towards Hammersmith Bridge (currently open to foot traffic), which benefits from an underground network and further buses. There are some excellent schools in the area, including St Paul's Boys & Juniors, The Harrodian and The Swedish School and St Odmond's Primary, Barnes Primary and Lowther Primary schools.
Properties You Might Also Like
GBP 3,295,000
(US $4,092,061)
Greater London, England, United Kingdom
5 bedroom corner house in prestigious Castelnau
GBP 2,300,000
(US $2,856,370)
Greater London, England, United Kingdom
4 bedroom house in Central Barnes
This unique 5 Bedroom home with 3 Bathrooms is a prime example of the luxury real estate available in Greater London, England. You can visit our England search pages for more luxury real estate choices in Greater London.