ffd_listing_title
4882 Akai Pl - Kauai
ffd_unique_id
ffd_mls_id
ffd_salesforce_id
a0E6g00000A47UNEAZ
ffd_address_pb
4882 Akai Pl - Kauai
address
4882 Akai Pl - Kauai
baths
3
beds
4
ffd_city_pb
PRINCEVILLE
ffd_colistingagent_pb
ffd_colistingagentemail_pb
ffd_colistingagentmlsid
ffd_colistingagentname
ffd_colistingofficemlsid
ffd_colistingofficename_pb
ffd_country_pb
United States
ffd_createddate
2023-03-29T00:35:26.000+0000
about
This exquisite Plantation-Era designed home is located on an "off the beaten path" cul de sac in the heart of Princeville. It is completely furnished as a vacation rental (although it has no future reservations for your convenience). There is no vacation rental history available.See attached rental addenda. Take some time after closing to enjoy this special home, choose your management company and create your own rental schedule & pricing. The open floor plan has 3/4" thick bamboo plank flooring and classic wainscotting.The combination pool, spa and waterfall feature are a private tropical oasis. The mature and lushly landscaped yard includes avocado and citrus trees.The option to purchase the contiguous vacant lot would allow expansion or extra privacy.
Princeville is a planned community with walking access to multiple beaches, shopping, dining, park, library, the newly renovated 1Hotel and more. Offering majestic mountain, ocean, rainbow and sunset views you will be enchanted by Kaua'i north shore's beauty. A 10 minute drive will take you to the village of Hanalei with 2 miles of sandy beach and multiple world renowned surf breaks. Ke'e Beach and the Na Pali trail are a few miles beyond Hanalei. Swimming, hiking, surfing and snorkeling are premiere activities in this area of Kaua'i. Please pay attention to ocean conditions and only swim where there are lifeguards!
ffd_displayaddress
floor
ffd_halfbathrooms_pb
0
ffd_hide_address_on_site
ffd_key_words
PRINCEVILLE;USA;PRINCEVILLE, HI;Kauai HI;Kauai
ffd_lastmodifieddate
2023-04-13T18:35:22.000+0000
lat
22.22484316
ffd_listofficemlsid
ffd_listofficename
ffd_listingagent_pb
0036g00001xakHPAAY
ffd_listing_agent_email
ffd_listing_agent_firstname
ffd_listing_agent_lastname
ffd_listingagentmlsid
ffd_listingagentname
ffd_listing_agent_website
https://www.hawaiilife.com/listings/4882-akai-pl-princeville-hi-96722?utm_src=forbes_gp
price
2300000
ffd_listingtype
Sale
location
PRINCEVILLE, Hawaii, United States
lng
-159.47813641
sq_feet
0.29
ffd_non_member_paid
ffd_other_currency_amount
2300000
ffd_other_currency_type
USD
ffd_ownerid
0056g000007MowWAAS
ffd_pool_pb
ffd_price_upon_request
building_type
House
ffd_id
a0E6g00000A47UNEAZ
ffd_totalarea_pb
2466
ffd_solddate
ffd_soldprice
ffd_state_pb
Hawaii
ffd_status
Active
ffd_threequarterbathrooms
0
ffd_unit_of_measure
Square Feet
ffd_brokerage_id
0016g00001AMa0bAAD
year_built
1989
ffd_postalcode_pb
96722
pba__WebsiteId__c
338894
pba__Listing_Website__c
https://www.forbesglobalproperties.com/listings/4882-akai-pl-kauai
Site_Post_Id__c
338894
ffd_media
a:19:{i:0;s:103:"https://s3-us-west-2.amazonaws.com/rets-mls/images/images/012/986/329/original/668743306.jpg?1680031126";i:1;s:103:"https://s3-us-west-2.amazonaws.com/rets-mls/images/images/012/986/330/original/668743301.jpg?1680031130";i:2;s:103:"https://s3-us-west-2.amazonaws.com/rets-mls/images/images/012/986/331/original/668743323.jpg?1680031133";i:3;s:103:"https://s3-us-west-2.amazonaws.com/rets-mls/images/images/012/986/332/original/668743307.jpg?1680031132";i:4;s:103:"https://s3-us-west-2.amazonaws.com/rets-mls/images/images/012/986/333/original/668743303.jpg?1680031134";i:5;s:103:"https://s3-us-west-2.amazonaws.com/rets-mls/images/images/012/986/334/original/668743305.jpg?1680031134";i:6;s:103:"https://s3-us-west-2.amazonaws.com/rets-mls/images/images/012/986/335/original/668743320.jpg?1680031134";i:7;s:103:"https://s3-us-west-2.amazonaws.com/rets-mls/images/images/012/986/336/original/668743308.jpg?1680031134";i:8;s:103:"https://s3-us-west-2.amazonaws.com/rets-mls/images/images/012/986/337/original/668743309.jpg?1680031135";i:9;s:103:"https://s3-us-west-2.amazonaws.com/rets-mls/images/images/012/986/338/original/668743312.jpg?1680031137";i:10;s:103:"https://s3-us-west-2.amazonaws.com/rets-mls/images/images/012/986/339/original/668743318.jpg?1680031137";i:11;s:103:"https://s3-us-west-2.amazonaws.com/rets-mls/images/images/012/986/340/original/668743319.jpg?1680031139";i:12;s:103:"https://s3-us-west-2.amazonaws.com/rets-mls/images/images/012/986/341/original/668743317.jpg?1680031139";i:13;s:103:"https://s3-us-west-2.amazonaws.com/rets-mls/images/images/012/986/342/original/668743314.jpg?1680031139";i:14;s:103:"https://s3-us-west-2.amazonaws.com/rets-mls/images/images/012/986/343/original/668743315.jpg?1680031140";i:15;s:103:"https://s3-us-west-2.amazonaws.com/rets-mls/images/images/012/986/344/original/668743316.jpg?1680031141";i:16;s:103:"https://s3-us-west-2.amazonaws.com/rets-mls/images/images/012/986/345/original/668743311.jpg?1680031142";i:17;s:103:"https://s3-us-west-2.amazonaws.com/rets-mls/images/images/012/986/346/original/668743310.jpg?1680031143";i:18;s:103:"https://s3-us-west-2.amazonaws.com/rets-mls/images/images/012/986/347/original/668743322.jpg?1680031144";}
_thumbnail_id
338895
ffd_featured_image
https://s3-us-west-2.amazonaws.com/rets-mls/images/images/012/986/329/original/668743306.jpg?1680031126
agents
a:1:{i:0;s:6:"209900";}
_wp_old_date
2023-03-30
ffd_record_is_deleted
featured_images
338895
listing_images
a:19:{i:0;s:6:"338895";i:1;s:6:"338896";i:2;s:6:"338897";i:3;s:6:"338898";i:4;s:6:"338899";i:5;s:6:"338900";i:6;s:6:"338901";i:7;s:6:"338902";i:8;s:6:"338903";i:9;s:6:"338904";i:10;s:6:"338905";i:11;s:6:"338906";i:12;s:6:"338907";i:13;s:6:"338908";i:14;s:6:"338909";i:15;s:6:"338910";i:16;s:6:"338911";i:17;s:6:"338912";i:18;s:6:"338913";}
api_external_id
668743-319652
post_member_id
82991
post_agent_id
209900
_sbi_oembed_done_checking
1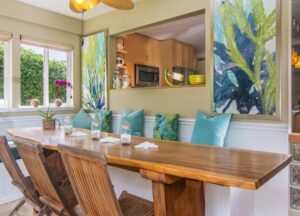 4882 Akai Pl – Kauai
4882 Akai Pl - Kauai
PRINCEVILLE, Hawaii, United States
Status: Active
This exquisite Plantation-Era designed home is located on an "off the beaten path" cul de sac in the heart of Princeville. It is completely furnished as a vacation rental (although it has no future reservations for your convenience). There is no vacation rental history available.See attached rental addenda. Take some time after closing to enjoy this special home, choose your management company and create your own rental schedule & pricing. The open floor plan has 3/4″ thick bamboo plank flooring and classic wainscotting.The combination pool, spa and waterfall feature are a private tropical oasis. The mature and lushly landscaped yard includes avocado and citrus trees.The option to purchase the contiguous vacant lot would allow expansion or extra privacy.
Princeville is a planned community with walking access to multiple beaches, shopping, dining, park, library, the newly renovated 1Hotel and more. Offering majestic mountain, ocean, rainbow and sunset views you will be enchanted by Kaua'i north shore's beauty. A 10 minute drive will take you to the village of Hanalei with 2 miles of sandy beach and multiple world renowned surf breaks. Ke'e Beach and the Na Pali trail are a few miles beyond Hanalei. Swimming, hiking, surfing and snorkeling are premiere activities in this area of Kaua'i. Please pay attention to ocean conditions and only swim where there are lifeguards!
This unique 4 Bedroom home with 3 Bathrooms is a prime example of the luxury real estate available in PRINCEVILLE, Hawaii. You can visit our Hawaii search pages for more luxury real estate choices in PRINCEVILLE.