| | |
| --- | --- |
| ffd_listing_title | 4 bedroom house near Warwick Avenue |
| ffd_unique_id | |
| ffd_mls_id | |
| ffd_salesforce_id | a0E6g00000A48AgEAJ |
| ffd_address_pb | Pindock Mews, Warwick Avenue, W9 |
| address | Pindock Mews, Warwick Avenue, W9 |
| baths | 2 |
| beds | 4 |
| ffd_city_pb | Greater London |
| ffd_colistingagent_pb | |
| ffd_colistingagentemail_pb | |
| ffd_colistingagentmlsid | |
| ffd_colistingagentname | |
| ffd_colistingofficemlsid | |
| ffd_colistingofficename_pb | |
| ffd_country_pb | United Kingdom |
| ffd_createddate | 2023-04-01T00:29:11.000+0000 |
| about | An exquisitely renovated three bedroom, freehold mews house with separate study d private terrace situated in arguably Little Venice's most sought after and picturesque cobbled mews. This house has been meticulously rebuilt and celebrates original features such as exposed brick walls, whilst adding a contemporary twist with a bespoke staircase, luxurious bathrooms, herringbone parquet flooring and an entire wall of Crittall windows overlooking the mews. The feature fireplace, underfloor heating and sympathetic lighting give the house a warm and comfortable feel. The house is ideally situated just moments from the beautiful Regents Canal and within easy walking distance of several nearby parks including Paddington Recreation Ground, Regents Park and Primrose Hill. The shops and cafes of Formosa Street and Clifton Road are a stone's throw away, and the property benefits from strong transport links with Warwick Avenue underground station (Bakerloo line) around the corner and Paddington station (providing easy access to Heathrow Airport) a short walk away. |
| ffd_displayaddress | |
| floor | |
| ffd_halfbathrooms_pb | 0 |
| ffd_hide_address_on_site | |
| ffd_key_words | Greater London;United Kingdom;City;Greater London, England;Westminster England;City Greater London;City Westminster;Westminster;Warwick Avenue Greater London;UK |
| ffd_lastmodifieddate | 2023-05-28T00:28:37.000+0000 |
| lat | 51.524737 |
| ffd_listofficemlsid | |
| ffd_listofficename | |
| ffd_listingagent_pb | 0036g00002ALrRKAA1 |
| ffd_listing_agent_email | |
| ffd_listing_agent_firstname | |
| ffd_listing_agent_lastname | |
| ffd_listingagentmlsid | |
| ffd_listingagentname | |
| ffd_listing_agent_website | https://www.chestertons.co.uk/en-gb/property-to-buy/gb/warwick+avenue/ven190145 |
| price | 2483800 |
| ffd_listingtype | Sale |
| location | Greater London, England, United Kingdom |
| lng | -0.186809 |
| sq_feet | 0 |
| ffd_non_member_paid | |
| ffd_other_currency_amount | 2000000 |
| ffd_other_currency_type | GBP |
| ffd_ownerid | 0056g000006m3dAAAQ |
| ffd_pool_pb | |
| ffd_price_upon_request | |
| building_type | Townhouse |
| ffd_id | a0E6g00000A48AgEAJ |
| ffd_totalarea_pb | 1522 |
| ffd_solddate | |
| ffd_soldprice | |
| ffd_state_pb | England |
| ffd_status | Active |
| ffd_threequarterbathrooms | 0 |
| ffd_unit_of_measure | Square Feet |
| ffd_brokerage_id | 0016g00002KskJEAAZ |
| year_built | 0 |
| ffd_postalcode_pb | W9 2PY |
| pba__WebsiteId__c | 340311 |
| pba__Listing_Website__c | https://www.forbesglobalproperties.com/listings/4-bedroom-house-near-warwick-avenue-2 |
| Site_Post_Id__c | 340311 |
| ffd_media | a:18:{i:0;s:88:"https://images.chestertons.co.uk/assets/r/chips/che/VEN/19/VEN190145_07-JPG-l-1600-0.jpg";i:1;s:88:"https://images.chestertons.co.uk/assets/r/chips/che/VEN/19/VEN190145_05-JPG-l-1600-0.jpg";i:2;s:88:"https://images.chestertons.co.uk/assets/r/chips/che/VEN/19/VEN190145_12-JPG-l-1600-0.jpg";i:3;s:88:"https://images.chestertons.co.uk/assets/r/chips/che/VEN/19/VEN190145_11-JPG-l-1600-0.jpg";i:4;s:88:"https://images.chestertons.co.uk/assets/r/chips/che/VEN/19/VEN190145_15-JPG-l-1600-0.jpg";i:5;s:88:"https://images.chestertons.co.uk/assets/r/chips/che/VEN/19/VEN190145_02-JPG-l-1600-0.jpg";i:6;s:88:"https://images.chestertons.co.uk/assets/r/chips/che/VEN/19/VEN190145_09-JPG-l-1600-0.jpg";i:7;s:88:"https://images.chestertons.co.uk/assets/r/chips/che/VEN/19/VEN190145_06-JPG-l-1600-0.jpg";i:8;s:88:"https://images.chestertons.co.uk/assets/r/chips/che/VEN/19/VEN190145_03-JPG-l-1600-0.jpg";i:9;s:88:"https://images.chestertons.co.uk/assets/r/chips/che/VEN/19/VEN190145_04-JPG-l-1600-0.jpg";i:10;s:88:"https://images.chestertons.co.uk/assets/r/chips/che/VEN/19/VEN190145_08-JPG-l-1600-0.jpg";i:11;s:88:"https://images.chestertons.co.uk/assets/r/chips/che/VEN/19/VEN190145_10-JPG-l-1600-0.jpg";i:12;s:88:"https://images.chestertons.co.uk/assets/r/chips/che/VEN/19/VEN190145_13-JPG-l-1600-0.jpg";i:13;s:88:"https://images.chestertons.co.uk/assets/r/chips/che/VEN/19/VEN190145_14-JPG-l-1600-0.jpg";i:14;s:88:"https://images.chestertons.co.uk/assets/r/chips/che/VEN/19/VEN190145_16-JPG-p-1600-0.jpg";i:15;s:88:"https://images.chestertons.co.uk/assets/r/chips/che/VEN/19/VEN190145_17-JPG-l-1600-0.jpg";i:16;s:88:"https://images.chestertons.co.uk/assets/r/chips/che/VEN/19/VEN190145_01-PNG-l-1600-0.jpg";i:17;s:88:"https://images.chestertons.co.uk/assets/r/chips/che/VEN/19/VEN190145_18-BMP-p-1600-0.jpg";} |
| _thumbnail_id | 340317 |
| ffd_featured_image | https://images.chestertons.co.uk/assets/r/chips/che/VEN/19/VEN190145_07-JPG-l-1600-0.jpg |
| agents | a:2:{i:0;s:6:"313251";i:1;N;} |
| _wp_old_date | 2023-04-03 |
| ffd_record_is_deleted | |
| _wp_old_slug | 4-bedroom-house-in-warwick-avenue-2 |
| featured_images | 340317 |
| listing_images | a:18:{i:0;s:6:"340317";i:1;s:6:"340314";i:2;s:6:"340320";i:3;s:6:"340315";i:4;s:6:"340313";i:5;s:6:"340312";i:6;s:6:"340316";i:7;s:6:"340321";i:8;s:6:"340318";i:9;s:6:"340319";i:10;s:6:"340322";i:11;s:6:"340323";i:12;s:6:"340325";i:13;s:6:"340326";i:14;s:6:"340327";i:15;s:6:"340328";i:16;s:6:"340329";i:17;s:6:"340330";} |
| api_external_id | VEN190145 |
| post_member_id | 312441 |
| post_agent_id | 313251 |
| postal_code | W9 2PY |
| ffd_unitnumber | |
| county | Westminster |
| neighborhood | Warwick Avenue |
| listed_date | 2023-03-31 00:00:00.000000 |
| ffd_api_external_id | VEN190145 |
| post_coagent_id | |
| _listing_images | field_642ee01c5d170 |
| _sbi_oembed_done_checking | 1 |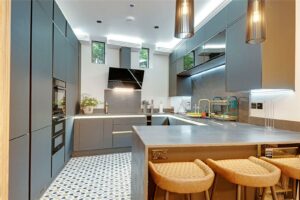 4 bedroom house near Warwick Avenue
GBP 2,000,000
(US $2,483,800)
Pindock Mews, Warwick Avenue, W9
Greater London, England, W9 2PY, United Kingdom
Status: Active
An exquisitely renovated three bedroom, freehold mews house with separate study d private terrace situated in arguably Little Venice's most sought after and picturesque cobbled mews.
This house has been meticulously rebuilt and celebrates original features such as exposed brick walls, whilst adding a contemporary twist with a bespoke staircase, luxurious bathrooms, herringbone parquet flooring and an entire wall of Crittall windows overlooking the mews. The feature fireplace, underfloor heating and sympathetic lighting give the house a warm and comfortable feel.
The house is ideally situated just moments from the beautiful Regents Canal and within easy walking distance of several nearby parks including Paddington Recreation Ground, Regents Park and Primrose Hill. The shops and cafes of Formosa Street and Clifton Road are a stone's throw away, and the property benefits from strong transport links with Warwick Avenue underground station (Bakerloo line) around the corner and Paddington station (providing easy access to Heathrow Airport) a short walk away.
Properties You Might Also Like
GBP 1,800,000
(US $2,235,420)
Greater London, England, United Kingdom
3 bedroom apartment in Warwick Avenue
GBP 2,800,000
(US $3,477,320)
Greater London, England, United Kingdom
3 bedroom house in Little Venice
This unique 4 Bedroom home with 2 Bathrooms is a prime example of the luxury real estate available in Greater London, England. You can visit our England search pages for more luxury real estate choices in Greater London.