| | |
| --- | --- |
| ffd_listing_title | 4 bedroom house in West Putney |
| ffd_unique_id | |
| ffd_mls_id | |
| ffd_salesforce_id | a0E6g00000A43ynEAB |
| ffd_address_pb | Pentlow Street, West Putney, SW15 |
| address | Pentlow Street, West Putney, SW15 |
| baths | 3 |
| beds | 4 |
| ffd_city_pb | Greater London |
| ffd_colistingagent_pb | |
| ffd_colistingagentemail_pb | |
| ffd_colistingagentmlsid | |
| ffd_colistingagentname | |
| ffd_colistingofficemlsid | |
| ffd_colistingofficename_pb | |
| ffd_country_pb | United Kingdom |
| ffd_createddate | 2023-03-18T00:07:15.000+0000 |
| about | A remarkable, architecturally remodelled four bedroom period house located in this very popular and convenient Lower West Putney location. The property has been refurbished to an exceptional standard with ample entertaining space and flexible family accommodation. The ground floor of the property has undergone a major refurbishment and is particularly impressive. The entrance hall leads to two reception rooms separated by stylish and modern panelled glass doors and glass partitioning complemented by a generous kitchen/dining room that has been beautifully appointed and carefully designed with plenty of light and airy space, perfect for entertaining. The high quality, custom-built kitchen affords stunning floor-to-ceiling glass sliding doors boasting westerly aspects and direct access to the landscaped west facing 28 ft. rear garden. The ground floor also benefits from a separate WC. The upper floors offer flexible family accommodation, there are four generous bedrooms complemented by three well-appointed luxury bathrooms, one being ensuite. The second-floor further benefits from an ample amount of eaves storage. Pentlow Street is an enviable residential road located in the heart of prime Lower West Putney. It is within easy reach of both Putney Mainline Station and Putney Bridge Underground Station (District Line) offering swift West End and City communications, and the river taxi service with fast commuter links to the city and Canary Wharf. Close by is both Putney and Barnes Common, as well as the independent shops and cafes of the Lower Richmond Road, Barnes village and Putney High Street, offering excellent andied amenities. The property is also extremely well positioned within the catchment area for numerous 'outstanding' schools in both state and independent sectors. |
| ffd_displayaddress | |
| floor | |
| ffd_halfbathrooms_pb | 0 |
| ffd_hide_address_on_site | |
| ffd_key_words | Greater London;United Kingdom;City;Greater London, England;London Borough of Wandsworth England;City Greater London;City London Borough of Wandsworth;London Borough of Wandsworth;West Putney Greater London;UK |
| ffd_lastmodifieddate | 2023-05-28T00:27:08.000+0000 |
| lat | 51.469596 |
| ffd_listofficemlsid | |
| ffd_listofficename | |
| ffd_listingagent_pb | 0036g00002AMG4kAAH |
| ffd_listing_agent_email | |
| ffd_listing_agent_firstname | |
| ffd_listing_agent_lastname | |
| ffd_listingagentmlsid | |
| ffd_listingagentname | |
| ffd_listing_agent_website | https://www.chestertons.co.uk/en-gb/property-to-buy/gb/west+putney/wes220083 |
| price | 2421705 |
| ffd_listingtype | Sale |
| location | Greater London, England, United Kingdom |
| lng | -0.225625 |
| sq_feet | 0 |
| ffd_non_member_paid | |
| ffd_other_currency_amount | 1950000 |
| ffd_other_currency_type | GBP |
| ffd_ownerid | 0056g000006m6mQAAQ |
| ffd_pool_pb | |
| ffd_price_upon_request | |
| building_type | Townhouse |
| ffd_id | a0E6g00000A43ynEAB |
| ffd_totalarea_pb | 0 |
| ffd_solddate | |
| ffd_soldprice | |
| ffd_state_pb | England |
| ffd_status | Active |
| ffd_threequarterbathrooms | 0 |
| ffd_unit_of_measure | Square Feet |
| ffd_brokerage_id | 0016g00002KskJEAAZ |
| year_built | 0 |
| ffd_postalcode_pb | SW15 1LX |
| pba__WebsiteId__c | 333890 |
| pba__Listing_Website__c | https://www.forbesglobalproperties.com/listings/4-bedroom-house-in-west-putney-3 |
| Site_Post_Id__c | 333890 |
| ffd_media | a:24:{i:0;s:88:"https://images.chestertons.co.uk/assets/r/chips/che/WES/22/WES220083_35-JPG-l-1600-0.jpg";i:1;s:88:"https://images.chestertons.co.uk/assets/r/chips/che/WES/22/WES220083_36-JPG-l-1600-0.jpg";i:2;s:88:"https://images.chestertons.co.uk/assets/r/chips/che/WES/22/WES220083_32-JPG-l-1600-0.jpg";i:3;s:88:"https://images.chestertons.co.uk/assets/r/chips/che/WES/22/WES220083_29-JPG-l-1600-0.jpg";i:4;s:88:"https://images.chestertons.co.uk/assets/r/chips/che/WES/22/WES220083_15-JPG-l-1600-0.jpg";i:5;s:88:"https://images.chestertons.co.uk/assets/r/chips/che/WES/22/WES220083_14-JPG-l-1600-0.jpg";i:6;s:88:"https://images.chestertons.co.uk/assets/r/chips/che/WES/22/WES220083_34-JPG-l-1600-0.jpg";i:7;s:88:"https://images.chestertons.co.uk/assets/r/chips/che/WES/22/WES220083_28-JPG-l-1600-0.jpg";i:8;s:88:"https://images.chestertons.co.uk/assets/r/chips/che/WES/22/WES220083_02-JPG-l-1600-0.jpg";i:9;s:88:"https://images.chestertons.co.uk/assets/r/chips/che/WES/22/WES220083_03-JPG-l-1600-0.jpg";i:10;s:88:"https://images.chestertons.co.uk/assets/r/chips/che/WES/22/WES220083_13-JPG-l-1600-0.jpg";i:11;s:88:"https://images.chestertons.co.uk/assets/r/chips/che/WES/22/WES220083_30-JPG-l-1600-0.jpg";i:12;s:88:"https://images.chestertons.co.uk/assets/r/chips/che/WES/22/WES220083_33-JPG-l-1600-0.jpg";i:13;s:88:"https://images.chestertons.co.uk/assets/r/chips/che/WES/22/WES220083_04-JPG-l-1600-0.jpg";i:14;s:88:"https://images.chestertons.co.uk/assets/r/chips/che/WES/22/WES220083_05-JPG-l-1600-0.jpg";i:15;s:88:"https://images.chestertons.co.uk/assets/r/chips/che/WES/22/WES220083_06-JPG-l-1600-0.jpg";i:16;s:88:"https://images.chestertons.co.uk/assets/r/chips/che/WES/22/WES220083_10-JPG-l-1600-0.jpg";i:17;s:88:"https://images.chestertons.co.uk/assets/r/chips/che/WES/22/WES220083_11-JPG-l-1600-0.jpg";i:18;s:88:"https://images.chestertons.co.uk/assets/r/chips/che/WES/22/WES220083_16-JPG-l-1600-0.jpg";i:19;s:88:"https://images.chestertons.co.uk/assets/r/chips/che/WES/22/WES220083_12-JPG-l-1600-0.jpg";i:20;s:88:"https://images.chestertons.co.uk/assets/r/chips/che/WES/22/WES220083_20-JPG-l-1600-0.jpg";i:21;s:88:"https://images.chestertons.co.uk/assets/r/chips/che/WES/22/WES220083_09-JPG-l-1600-0.jpg";i:22;s:88:"https://images.chestertons.co.uk/assets/r/chips/che/WES/22/WES220083_01-PNG-l-1600-0.jpg";i:23;s:88:"https://images.chestertons.co.uk/assets/r/chips/che/WES/22/WES220083_37-JPG-p-1600-0.jpg";} |
| _thumbnail_id | 333893 |
| ffd_featured_image | https://images.chestertons.co.uk/assets/r/chips/che/WES/22/WES220083_35-JPG-l-1600-0.jpg |
| agents | a:2:{i:0;s:6:"318588";i:1;N;} |
| _wp_old_date | 2023-03-20 |
| ffd_record_is_deleted | |
| featured_images | 333893 |
| listing_images | a:24:{i:0;s:6:"333893";i:1;s:6:"333891";i:2;s:6:"333894";i:3;s:6:"333895";i:4;s:6:"333892";i:5;s:6:"333896";i:6;s:6:"333897";i:7;s:6:"333898";i:8;s:6:"333899";i:9;s:6:"333900";i:10;s:6:"333901";i:11;s:6:"333902";i:12;s:6:"333903";i:13;s:6:"333904";i:14;s:6:"333905";i:15;s:6:"333906";i:16;s:6:"333907";i:17;s:6:"333908";i:18;s:6:"333909";i:19;s:6:"333910";i:20;s:6:"333911";i:21;s:6:"333912";i:22;s:6:"333913";i:23;s:6:"333914";} |
| api_external_id | WES220083 |
| post_member_id | 312441 |
| post_agent_id | 318588 |
| postal_code | SW15 1LX |
| ffd_unitnumber | |
| county | London Borough of Wandsworth |
| neighborhood | West Putney |
| listed_date | 2023-03-17 00:00:00.000000 |
| ffd_api_external_id | WES220083 |
| post_coagent_id | |
| _listing_images | field_642ee01c5d170 |
| _sbi_oembed_done_checking | 1 |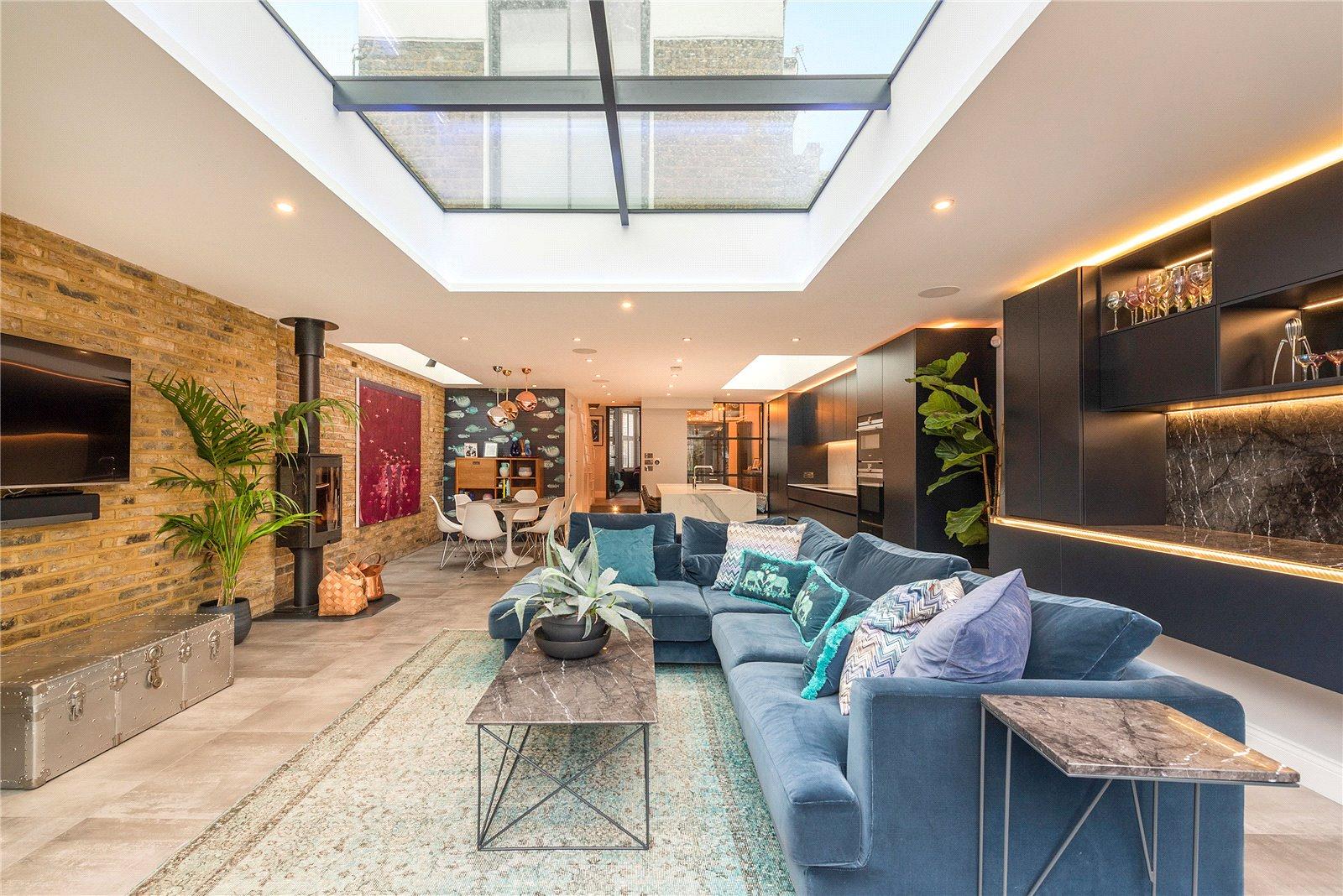 4 bedroom house in West Putney
GBP 1,950,000
(US $2,421,705)
Pentlow Street, West Putney, SW15
Greater London, England, SW15 1LX, United Kingdom
Status: Active
A remarkable, architecturally remodelled four bedroom period house located in this very popular and convenient Lower West Putney location.
The property has been refurbished to an exceptional standard with ample entertaining space and flexible family accommodation. The ground floor of the property has undergone a major refurbishment and is particularly impressive. The entrance hall leads to two reception rooms separated by stylish and modern panelled glass doors and glass partitioning complemented by a generous kitchen/dining room that has been beautifully appointed and carefully designed with plenty of light and airy space, perfect for entertaining. The high quality, custom-built kitchen affords stunning floor-to-ceiling glass sliding doors boasting westerly aspects and direct access to the landscaped west facing 28 ft. rear garden. The ground floor also benefits from a separate WC.
The upper floors offer flexible family accommodation, there are four generous bedrooms complemented by three well-appointed luxury bathrooms, one being ensuite. The second-floor further benefits from an ample amount of eaves storage.
Pentlow Street is an enviable residential road located in the heart of prime Lower West Putney. It is within easy reach of both Putney Mainline Station and Putney Bridge Underground Station (District Line) offering swift West End and City communications, and the river taxi service with fast commuter links to the city and Canary Wharf. Close by is both Putney and Barnes Common, as well as the independent shops and cafes of the Lower Richmond Road, Barnes village and Putney High Street, offering excellent andied amenities. The property is also extremely well positioned within the catchment area for numerous 'outstanding' schools in both state and independent sectors.
Properties You Might Also Like
GBP 1,900,000
(US $2,359,610)
Greater London, England, United Kingdom
4 bedroom house in West Putney
GBP 2,160,000
(US $2,682,504)
Greater London, England, United Kingdom
2 bedroom house in West Putney
This unique 4 Bedroom home with 3 Bathrooms is a prime example of the luxury real estate available in Greater London, England. You can visit our England search pages for more luxury real estate choices in Greater London.