| | |
| --- | --- |
| ffd_listing_title | 4 bedroom House in Kilmaine Road |
| ffd_unique_id | |
| ffd_mls_id | |
| ffd_salesforce_id | a0E6g00000A3x5cEAB |
| ffd_address_pb | Kilmaine Road, Munster Village, SW6 |
| address | Kilmaine Road, Munster Village, SW6 |
| baths | 3 |
| beds | 4 |
| ffd_city_pb | Greater London |
| ffd_colistingagent_pb | |
| ffd_colistingagentemail_pb | |
| ffd_colistingagentmlsid | |
| ffd_colistingagentname | |
| ffd_colistingofficemlsid | |
| ffd_colistingofficename_pb | |
| ffd_country_pb | United Kingdom |
| ffd_createddate | 2023-02-15T17:18:25.000+0000 |
| about | Situated on Kilmaine Road, an ever popular street in the Munster Village are of Fulham. The property extends to in excess of 1,600 square feet and provides ample accommodation and reception space. Entered to a raised ground floor there is an open plan reception room here that gets natural light throughout the day leading to the high specification kitchen to the rear. The natural lower ground floor provides excellent space with an almost bonus reception room, ideal as a playroom/cinema room etc. bathroom, bedroom and utility room are also found here. The upper floors provide three further bedrooms and two bathrooms. The garden is decked for convenience and south facing creating a true sun trap. Kilmaine road is 0.8 miles to parsons green station and is surrounded by the wonderful cafes, restaurants and pubs in the Munster Village. Green space is found at Bishops Park and Parsons Green and the former allowing for wonderful walks along the river. |
| ffd_displayaddress | |
| floor | |
| ffd_halfbathrooms_pb | 0 |
| ffd_hide_address_on_site | |
| ffd_key_words | Greater London;United Kingdom;City;Greater London, England;Hammersmith and Fulham England;City Greater London;City Hammersmith and Fulham;Hammersmith and Fulham;Munster Village Greater London;UK |
| ffd_lastmodifieddate | 2023-02-17T03:34:06.000+0000 |
| lat | 51.478775 |
| ffd_listofficemlsid | |
| ffd_listofficename | |
| ffd_listingagent_pb | 0036g00002ALrO6AAL |
| ffd_listing_agent_email | |
| ffd_listing_agent_firstname | |
| ffd_listing_agent_lastname | |
| ffd_listingagentmlsid | |
| ffd_listingagentname | |
| ffd_listing_agent_website | https://www.chestertons.co.uk/en-gb/property-to-buy/gb/munster+village/shf122218 |
| price | 1985882 |
| ffd_listingtype | Sale |
| location | Greater London, England, United Kingdom |
| lng | -0.210119 |
| sq_feet | 0 |
| ffd_non_member_paid | |
| ffd_other_currency_amount | 1650000 |
| ffd_other_currency_type | GBP |
| ffd_ownerid | 0056g000006m3cqAAA |
| ffd_pool_pb | |
| ffd_price_upon_request | |
| building_type | Townhouse |
| ffd_id | a0E6g00000A3x5cEAB |
| ffd_totalarea_pb | 1601 |
| ffd_solddate | |
| ffd_soldprice | |
| ffd_state_pb | England |
| ffd_status | Active |
| ffd_threequarterbathrooms | 0 |
| ffd_unit_of_measure | Square Feet |
| ffd_brokerage_id | 0016g00002KskJEAAZ |
| year_built | 0 |
| ffd_postalcode_pb | SW6 7JU |
| pba__WebsiteId__c | 319613 |
| pba__Listing_Website__c | https://www.forbesglobalproperties.com/listings/4-bedroom-house-in-kilmaine-road |
| Site_Post_Id__c | 319613 |
| ffd_media | a:19:{i:0;s:88:"https://images.chestertons.co.uk/assets/r/chips/che/SHF/12/SHF122218_12-JPG-l-1600-0.jpg";i:1;s:88:"https://images.chestertons.co.uk/assets/r/chips/che/SHF/12/SHF122218_19-JPG-l-1600-0.jpg";i:2;s:88:"https://images.chestertons.co.uk/assets/r/chips/che/SHF/12/SHF122218_15-JPG-l-1600-0.jpg";i:3;s:88:"https://images.chestertons.co.uk/assets/r/chips/che/SHF/12/SHF122218_07-JPG-l-1600-0.jpg";i:4;s:88:"https://images.chestertons.co.uk/assets/r/chips/che/SHF/12/SHF122218_17-JPG-l-1600-0.jpg";i:5;s:88:"https://images.chestertons.co.uk/assets/r/chips/che/SHF/12/SHF122218_18-JPG-l-1600-0.jpg";i:6;s:88:"https://images.chestertons.co.uk/assets/r/chips/che/SHF/12/SHF122218_02-JPG-l-1600-0.jpg";i:7;s:88:"https://images.chestertons.co.uk/assets/r/chips/che/SHF/12/SHF122218_03-JPG-l-1600-0.jpg";i:8;s:88:"https://images.chestertons.co.uk/assets/r/chips/che/SHF/12/SHF122218_14-JPG-l-1600-0.jpg";i:9;s:88:"https://images.chestertons.co.uk/assets/r/chips/che/SHF/12/SHF122218_13-JPG-l-1600-0.jpg";i:10;s:88:"https://images.chestertons.co.uk/assets/r/chips/che/SHF/12/SHF122218_04-JPG-l-1600-0.jpg";i:11;s:88:"https://images.chestertons.co.uk/assets/r/chips/che/SHF/12/SHF122218_05-JPG-l-1600-0.jpg";i:12;s:88:"https://images.chestertons.co.uk/assets/r/chips/che/SHF/12/SHF122218_09-JPG-l-1600-0.jpg";i:13;s:88:"https://images.chestertons.co.uk/assets/r/chips/che/SHF/12/SHF122218_11-JPG-l-1600-0.jpg";i:14;s:88:"https://images.chestertons.co.uk/assets/r/chips/che/SHF/12/SHF122218_08-JPG-l-1600-0.jpg";i:15;s:88:"https://images.chestertons.co.uk/assets/r/chips/che/SHF/12/SHF122218_06-JPG-l-1600-0.jpg";i:16;s:88:"https://images.chestertons.co.uk/assets/r/chips/che/SHF/12/SHF122218_10-JPG-l-1600-0.jpg";i:17;s:88:"https://images.chestertons.co.uk/assets/r/chips/che/SHF/12/SHF122218_16-JPG-l-1600-0.jpg";i:18;s:88:"https://images.chestertons.co.uk/assets/r/chips/che/SHF/12/SHF122218_01-PNG-l-1600-0.jpg";} |
| _thumbnail_id | 319614 |
| ffd_featured_image | https://images.chestertons.co.uk/assets/r/chips/che/SHF/12/SHF122218_12-JPG-l-1600-0.jpg |
| agents | a:1:{i:0;s:6:"313263";} |
| _wp_old_date | 2023-02-17 |
| ffd_record_is_deleted | |
| featured_images | 319614 |
| primary_media_0_image | 319615 |
| _primary_media_0_image | field_5f988067abcc4 |
| primary_media_0_video | |
| _primary_media_0_video | field_5f98807dabcc5 |
| primary_media_1_image | 319616 |
| _primary_media_1_image | field_5f988067abcc4 |
| primary_media_1_video | |
| _primary_media_1_video | field_5f98807dabcc5 |
| primary_media | 2 |
| _primary_media | field_5f98805cabcc3 |
| secondary_media_0_image | 319623 |
| _secondary_media_0_image | field_5f988119a39fd |
| secondary_media_0_video | |
| _secondary_media_0_video | field_5f988119a39fe |
| secondary_media_1_image | 319622 |
| _secondary_media_1_image | field_5f988119a39fd |
| secondary_media_1_video | |
| _secondary_media_1_video | field_5f988119a39fe |
| secondary_media_2_image | 319617 |
| _secondary_media_2_image | field_5f988119a39fd |
| secondary_media_2_video | |
| _secondary_media_2_video | field_5f988119a39fe |
| secondary_media_3_image | 319620 |
| _secondary_media_3_image | field_5f988119a39fd |
| secondary_media_3_video | |
| _secondary_media_3_video | field_5f988119a39fe |
| secondary_media_4_image | 319630 |
| _secondary_media_4_image | field_5f988119a39fd |
| secondary_media_4_video | |
| _secondary_media_4_video | field_5f988119a39fe |
| secondary_media_5_image | 319625 |
| _secondary_media_5_image | field_5f988119a39fd |
| secondary_media_5_video | |
| _secondary_media_5_video | field_5f988119a39fe |
| secondary_media_6_image | 319629 |
| _secondary_media_6_image | field_5f988119a39fd |
| secondary_media_6_video | |
| _secondary_media_6_video | field_5f988119a39fe |
| secondary_media_7_image | 319631 |
| _secondary_media_7_image | field_5f988119a39fd |
| secondary_media_7_video | |
| _secondary_media_7_video | field_5f988119a39fe |
| secondary_media_8_image | 319632 |
| _secondary_media_8_image | field_5f988119a39fd |
| secondary_media_8_video | |
| _secondary_media_8_video | field_5f988119a39fe |
| secondary_media | 9 |
| _secondary_media | field_5f988119a39fc |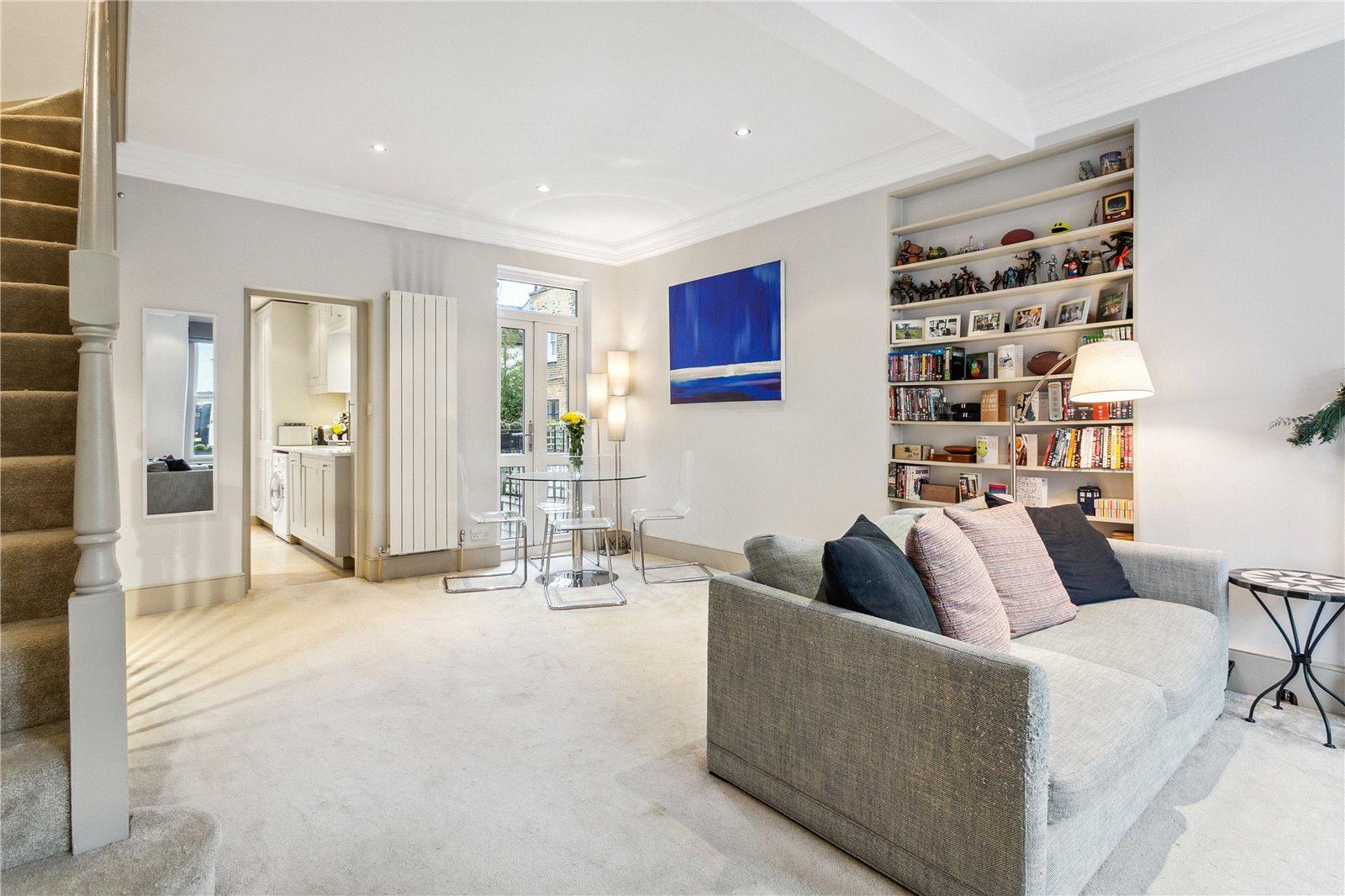 4 bedroom House in Kilmaine Road
GBP 1,650,000
(US $1,985,882)
Kilmaine Road, Munster Village, SW6
Greater London, England, United Kingdom
Status: Active
Situated on Kilmaine Road, an ever popular street in the Munster Village are of Fulham. The property extends to in excess of 1,600 square feet and provides ample accommodation and reception space. Entered to a raised ground floor there is an open plan reception room here that gets natural light throughout the day leading to the high specification kitchen to the rear. The natural lower ground floor provides excellent space with an almost bonus reception room, ideal as a playroom/cinema room etc. bathroom, bedroom and utility room are also found here. The upper floors provide three further bedrooms and two bathrooms. The garden is decked for convenience and south facing creating a true sun trap. Kilmaine road is 0.8 miles to parsons green station and is surrounded by the wonderful cafes, restaurants and pubs in the Munster Village. Green space is found at Bishops Park and Parsons Green and the former allowing for wonderful walks along the river.
Properties You Might Also Like
GBP 1,700,000
(US $1,800,346)
Greater London, England, United Kingdom
5 bedroom House in Munster Village
GBP 3,150,000
(US $3,335,935)
Greater London, England, United Kingdom
7 bedroom House in Parsons Green
This unique 4 Bedroom home with 3 Bathrooms is a prime example of the luxury real estate available in Greater London, England. You can visit our England search pages for more luxury real estate choices in Greater London.