| | |
| --- | --- |
| ffd_listing_title | 4 bedroom House in Kentish Town |
| ffd_unique_id | |
| ffd_mls_id | |
| ffd_salesforce_id | a0E6g00000A3wCTEAZ |
| ffd_address_pb | Bartholomew Road, Kentish Town, NW5 |
| address | Bartholomew Road, Kentish Town, NW5 |
| baths | 3 |
| beds | 4 |
| ffd_city_pb | Greater London |
| ffd_colistingagent_pb | |
| ffd_colistingagentemail_pb | |
| ffd_colistingagentmlsid | |
| ffd_colistingagentname | |
| ffd_colistingofficemlsid | |
| ffd_colistingofficename_pb | |
| ffd_country_pb | United Kingdom |
| ffd_createddate | 2023-02-11T10:37:18.000+0000 |
| about | A fully refurbished four bedroom Victorian House in the Bartholomew Conservation Area to the east of Kentish Town on the Camden Borders. The property has been finished to exacting standards with wood floors throughout in a contemporary colour palate with generous ceiling heights, large windows and a feeling of light and space. Accommodation consists of large fully fitted eat-in kitchen and dining area leading to the rear garden, utility room, double reception room, WC and further terrace. Upstairs are three bedrooms and two bathrooms and a stunning master suite with luxurious bathroom and dressing room which features an exposed steel beam and extra height to the eaves. This property has an enviable location with easy access to the shops, amenities and transport links of Kentish Town Road and Camden Road. Local Schools are excellent with Camden School for Girls and Kentish Town Primary nearby. |
| ffd_displayaddress | |
| floor | |
| ffd_halfbathrooms_pb | 0 |
| ffd_hide_address_on_site | |
| ffd_key_words | Greater London;United Kingdom;City;Greater London, England;London Borough of Camden England;City Greater London;City London Borough of Camden;London Borough of Camden;UK |
| ffd_lastmodifieddate | 2023-03-24T00:26:42.000+0000 |
| lat | 51.546887 |
| ffd_listofficemlsid | |
| ffd_listofficename | |
| ffd_listingagent_pb | 0036g00002ALrV2AAL |
| ffd_listing_agent_email | |
| ffd_listing_agent_firstname | |
| ffd_listing_agent_lastname | |
| ffd_listingagentmlsid | |
| ffd_listingagentname | |
| ffd_listing_agent_website | https://www.chestertons.co.uk/en-gb/property-to-buy/gb/kentish+town/knt180160 |
| price | 2223957 |
| ffd_listingtype | Sale |
| location | Greater London, England, United Kingdom |
| lng | -0.134963 |
| sq_feet | 0 |
| ffd_non_member_paid | |
| ffd_other_currency_amount | 2100000 |
| ffd_other_currency_type | GBP |
| ffd_ownerid | 0056g000006m3djAAA |
| ffd_pool_pb | |
| ffd_price_upon_request | |
| building_type | Townhouse |
| ffd_id | a0E6g00000A3wCTEAZ |
| ffd_totalarea_pb | 2348 |
| ffd_solddate | |
| ffd_soldprice | |
| ffd_state_pb | England |
| ffd_status | Active |
| ffd_threequarterbathrooms | 0 |
| ffd_unit_of_measure | Square Feet |
| ffd_brokerage_id | 0016g00002KskJEAAZ |
| year_built | 0 |
| ffd_postalcode_pb | NW5 2AR |
| pba__WebsiteId__c | 314970 |
| pba__Listing_Website__c | https://www.forbesglobalproperties.com/listings/4-bedroom-house-in-kentish-town-2 |
| Site_Post_Id__c | 314970 |
| ffd_media | a:15:{i:0;s:88:"https://images.chestertons.co.uk/assets/r/chips/che/KNT/18/KNT180160_23-JPG-l-1600-0.jpg";i:1;s:88:"https://images.chestertons.co.uk/assets/r/chips/che/KNT/18/KNT180160_25-JPG-l-1600-0.jpg";i:2;s:88:"https://images.chestertons.co.uk/assets/r/chips/che/KNT/18/KNT180160_45-JPG-l-1600-0.jpg";i:3;s:88:"https://images.chestertons.co.uk/assets/r/chips/che/KNT/18/KNT180160_24-JPG-l-1600-0.jpg";i:4;s:88:"https://images.chestertons.co.uk/assets/r/chips/che/KNT/18/KNT180160_21-JPG-l-1600-0.jpg";i:5;s:88:"https://images.chestertons.co.uk/assets/r/chips/che/KNT/18/KNT180160_22-JPG-l-1600-0.jpg";i:6;s:88:"https://images.chestertons.co.uk/assets/r/chips/che/KNT/18/KNT180160_27-JPG-l-1600-0.jpg";i:7;s:88:"https://images.chestertons.co.uk/assets/r/chips/che/KNT/18/KNT180160_26-JPG-l-1600-0.jpg";i:8;s:88:"https://images.chestertons.co.uk/assets/r/chips/che/KNT/18/KNT180160_07-JPG-l-1600-0.jpg";i:9;s:88:"https://images.chestertons.co.uk/assets/r/chips/che/KNT/18/KNT180160_08-JPG-l-1600-0.jpg";i:10;s:88:"https://images.chestertons.co.uk/assets/r/chips/che/KNT/18/KNT180160_12-JPG-l-1600-0.jpg";i:11;s:88:"https://images.chestertons.co.uk/assets/r/chips/che/KNT/18/KNT180160_28-JPG-l-1600-0.jpg";i:12;s:88:"https://images.chestertons.co.uk/assets/r/chips/che/KNT/18/KNT180160_29-JPG-l-1600-0.jpg";i:13;s:88:"https://images.chestertons.co.uk/assets/r/chips/che/KNT/18/KNT180160_20-JPG-p-1600-0.jpg";i:14;s:88:"https://images.chestertons.co.uk/assets/r/chips/che/KNT/18/KNT180160_01-PNG-l-1600-0.jpg";} |
| _thumbnail_id | 314972 |
| ffd_featured_image | https://images.chestertons.co.uk/assets/r/chips/che/KNT/18/KNT180160_23-JPG-l-1600-0.jpg |
| agents | a:1:{i:0;s:6:"313257";} |
| _wp_old_date | 2023-02-13 |
| ffd_record_is_deleted | |
| _wp_old_slug | 4-bedroom-house-in-bartholomew-road |
| featured_images | 314972 |
| primary_media_0_image | 314972 |
| _primary_media_0_image | field_5f988067abcc4 |
| primary_media_0_video | |
| _primary_media_0_video | field_5f98807dabcc5 |
| primary_media_1_image | 314971 |
| _primary_media_1_image | field_5f988067abcc4 |
| primary_media_1_video | |
| _primary_media_1_video | field_5f98807dabcc5 |
| primary_media_2_image | 314973 |
| _primary_media_2_image | field_5f988067abcc4 |
| primary_media_2_video | |
| _primary_media_2_video | field_5f98807dabcc5 |
| primary_media | 3 |
| _primary_media | field_5f98805cabcc3 |
| secondary_media_0_image | 314972 |
| _secondary_media_0_image | field_5f988119a39fd |
| secondary_media_0_video | |
| _secondary_media_0_video | field_5f988119a39fe |
| secondary_media_1_image | 314978 |
| _secondary_media_1_image | field_5f988119a39fd |
| secondary_media_1_video | |
| _secondary_media_1_video | field_5f988119a39fe |
| secondary_media_2_image | 314973 |
| _secondary_media_2_image | field_5f988119a39fd |
| secondary_media_2_video | |
| _secondary_media_2_video | field_5f988119a39fe |
| secondary_media_3_image | 314979 |
| _secondary_media_3_image | field_5f988119a39fd |
| secondary_media_3_video | |
| _secondary_media_3_video | field_5f988119a39fe |
| secondary_media_4_image | 314976 |
| _secondary_media_4_image | field_5f988119a39fd |
| secondary_media_4_video | |
| _secondary_media_4_video | field_5f988119a39fe |
| secondary_media_5_image | 314983 |
| _secondary_media_5_image | field_5f988119a39fd |
| secondary_media_5_video | |
| _secondary_media_5_video | field_5f988119a39fe |
| secondary_media_6_image | 314980 |
| _secondary_media_6_image | field_5f988119a39fd |
| secondary_media_6_video | |
| _secondary_media_6_video | field_5f988119a39fe |
| secondary_media_7_image | 314981 |
| _secondary_media_7_image | field_5f988119a39fd |
| secondary_media_7_video | |
| _secondary_media_7_video | field_5f988119a39fe |
| secondary_media_8_image | 314984 |
| _secondary_media_8_image | field_5f988119a39fd |
| secondary_media_8_video | |
| _secondary_media_8_video | field_5f988119a39fe |
| secondary_media_9_image | 314985 |
| _secondary_media_9_image | field_5f988119a39fd |
| secondary_media_9_video | |
| _secondary_media_9_video | field_5f988119a39fe |
| secondary_media | 10 |
| _secondary_media | field_5f988119a39fc |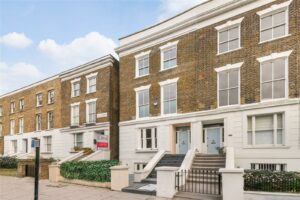 4 bedroom House in Kentish Town
GBP 2,100,000
(US $2,223,957)
Bartholomew Road, Kentish Town, NW5
Greater London, England, United Kingdom
Status: Active
A fully refurbished four bedroom Victorian House in the Bartholomew Conservation Area to the east of Kentish Town on the Camden Borders. The property has been finished to exacting standards with wood floors throughout in a contemporary colour palate with generous ceiling heights, large windows and a feeling of light and space. Accommodation consists of large fully fitted eat-in kitchen and dining area leading to the rear garden, utility room, double reception room, WC and further terrace. Upstairs are three bedrooms and two bathrooms and a stunning master suite with luxurious bathroom and dressing room which features an exposed steel beam and extra height to the eaves. This property has an enviable location with easy access to the shops, amenities and transport links of Kentish Town Road and Camden Road. Local Schools are excellent with Camden School for Girls and Kentish Town Primary nearby.
Properties You Might Also Like
GBP 1,975,000
(US $2,091,578)
Greater London, England, United Kingdom
5 bedroom Maisonette in London Borough of Camden
GBP 1,900,000
(US $2,012,151)
Greater London, England, United Kingdom
4 bedroom House in Kentish Town
This unique 4 Bedroom home with 3 Bathrooms is a prime example of the luxury real estate available in Greater London, England. You can visit our England search pages for more luxury real estate choices in Greater London.