| | |
| --- | --- |
| ffd_listing_title | 4 bedroom House in Holloway |
| ffd_unique_id | |
| ffd_mls_id | |
| ffd_salesforce_id | a0E6g00000A3wOZEAZ |
| ffd_address_pb | Barnsbury Grove, Barnsbury, N7 |
| address | Barnsbury Grove, Barnsbury, N7 |
| baths | 3 |
| beds | 4 |
| ffd_city_pb | Greater London |
| ffd_colistingagent_pb | |
| ffd_colistingagentemail_pb | |
| ffd_colistingagentmlsid | |
| ffd_colistingagentname | |
| ffd_colistingofficemlsid | |
| ffd_colistingofficename_pb | |
| ffd_country_pb | United Kingdom |
| ffd_createddate | 2023-02-11T16:47:43.000+0000 |
| about | A striking and practical, four double bedroom, three bathroom Victorian style modern townhouse, located on a peaceful cul-de-sac in Barnsbury. Accommodation is well presented and comprises; a spacious hallway leading to the separate kitchen, with the atmospheric reception positioned behind, leading to the conservatory which in turn leads to the paved and secluded rear garden. The house benefits from a practical layout rarely found within the area that includes two double bedrooms and two shower rooms on the first floor, with an additional two double bedrooms and the family bathroom suite housed on the top floor. Barnsbury Grove is a small residential turning off Offord Road offering fantastic links to Upper Street and the international transport hub that is Kings Cross/ St Pancras International. Further transport can be found at Highbury & Islington Station (National Rail & Victoria Line) providing excellent links around London; the London Overground with Caledonian Road and Barnsbury Station; and Caledonian Road Station (Piccadilly Line) with trains through the West End out to Heathrow. The celebrated gastropubs the Duchess of Kent, the Albion and the Drapers Arms can be found locally within Barnsbury. Supermarkets Waitrose and Sainsbury's are located at the Southern end of Liverpool Road, close to Angel. The new Kings Cross regeneration/ development which includes Granary Square & Coal Drops Yard, new restaurants and shops, and a brand new Waitrose, are within close proximity. |
| ffd_displayaddress | |
| floor | |
| ffd_halfbathrooms_pb | 0 |
| ffd_hide_address_on_site | |
| ffd_key_words | Greater London;United Kingdom;City;Greater London, England;Islington England;City Greater London;City Islington;Islington;UK |
| ffd_lastmodifieddate | 2023-03-24T00:22:06.000+0000 |
| lat | 51.543854 |
| ffd_listofficemlsid | |
| ffd_listofficename | |
| ffd_listingagent_pb | 0036g00002ALrTLAA1 |
| ffd_listing_agent_email | |
| ffd_listing_agent_firstname | |
| ffd_listing_agent_lastname | |
| ffd_listingagentmlsid | |
| ffd_listingagentname | |
| ffd_listing_agent_website | https://www.chestertons.co.uk/en-gb/property-to-buy/gb/street/barnsbury+grove+n7/isl150259 |
| price | 1853297 |
| ffd_listingtype | Sale |
| location | Greater London, England, United Kingdom |
| lng | -0.112066 |
| sq_feet | 0 |
| ffd_non_member_paid | |
| ffd_other_currency_amount | 1750000 |
| ffd_other_currency_type | GBP |
| ffd_ownerid | 0056g000006m3dUAAQ |
| ffd_pool_pb | |
| ffd_price_upon_request | |
| building_type | Townhouse |
| ffd_id | a0E6g00000A3wOZEAZ |
| ffd_totalarea_pb | 0 |
| ffd_solddate | |
| ffd_soldprice | |
| ffd_state_pb | England |
| ffd_status | Active |
| ffd_threequarterbathrooms | 0 |
| ffd_unit_of_measure | Square Feet |
| ffd_brokerage_id | 0016g00002KskJEAAZ |
| year_built | 0 |
| ffd_postalcode_pb | N7 8BP |
| pba__WebsiteId__c | 314028 |
| pba__Listing_Website__c | https://www.forbesglobalproperties.com/listings/4-bedroom-house-in-holloway |
| Site_Post_Id__c | 314028 |
| ffd_media | a:27:{i:0;s:88:"https://images.chestertons.co.uk/assets/r/chips/che/ISL/15/ISL150259_07-JPG-l-1600-0.jpg";i:1;s:88:"https://images.chestertons.co.uk/assets/r/chips/che/ISL/15/ISL150259_25-JPG-l-1600-0.jpg";i:2;s:88:"https://images.chestertons.co.uk/assets/r/chips/che/ISL/15/ISL150259_19-JPG-l-1600-0.jpg";i:3;s:88:"https://images.chestertons.co.uk/assets/r/chips/che/ISL/15/ISL150259_13-JPG-l-1600-0.jpg";i:4;s:88:"https://images.chestertons.co.uk/assets/r/chips/che/ISL/15/ISL150259_28-JPG-l-1600-0.jpg";i:5;s:88:"https://images.chestertons.co.uk/assets/r/chips/che/ISL/15/ISL150259_03-JPG-l-1600-0.jpg";i:6;s:88:"https://images.chestertons.co.uk/assets/r/chips/che/ISL/15/ISL150259_27-JPG-l-1600-0.jpg";i:7;s:88:"https://images.chestertons.co.uk/assets/r/chips/che/ISL/15/ISL150259_23-JPG-l-1600-0.jpg";i:8;s:88:"https://images.chestertons.co.uk/assets/r/chips/che/ISL/15/ISL150259_05-JPG-p-1600-0.jpg";i:9;s:88:"https://images.chestertons.co.uk/assets/r/chips/che/ISL/15/ISL150259_24-JPG-l-1600-0.jpg";i:10;s:88:"https://images.chestertons.co.uk/assets/r/chips/che/ISL/15/ISL150259_26-JPG-l-1600-0.jpg";i:11;s:88:"https://images.chestertons.co.uk/assets/r/chips/che/ISL/15/ISL150259_06-JPG-l-1600-0.jpg";i:12;s:88:"https://images.chestertons.co.uk/assets/r/chips/che/ISL/15/ISL150259_18-JPG-l-1600-0.jpg";i:13;s:88:"https://images.chestertons.co.uk/assets/r/chips/che/ISL/15/ISL150259_20-JPG-l-1600-0.jpg";i:14;s:88:"https://images.chestertons.co.uk/assets/r/chips/che/ISL/15/ISL150259_29-JPG-l-1600-0.jpg";i:15;s:88:"https://images.chestertons.co.uk/assets/r/chips/che/ISL/15/ISL150259_02-JPG-l-1600-0.jpg";i:16;s:88:"https://images.chestertons.co.uk/assets/r/chips/che/ISL/15/ISL150259_21-JPG-l-1600-0.jpg";i:17;s:88:"https://images.chestertons.co.uk/assets/r/chips/che/ISL/15/ISL150259_10-JPG-l-1600-0.jpg";i:18;s:88:"https://images.chestertons.co.uk/assets/r/chips/che/ISL/15/ISL150259_11-JPG-l-1600-0.jpg";i:19;s:88:"https://images.chestertons.co.uk/assets/r/chips/che/ISL/15/ISL150259_15-JPG-l-1600-0.jpg";i:20;s:88:"https://images.chestertons.co.uk/assets/r/chips/che/ISL/15/ISL150259_09-JPG-l-1600-0.jpg";i:21;s:88:"https://images.chestertons.co.uk/assets/r/chips/che/ISL/15/ISL150259_12-JPG-l-1600-0.jpg";i:22;s:88:"https://images.chestertons.co.uk/assets/r/chips/che/ISL/15/ISL150259_16-JPG-l-1600-0.jpg";i:23;s:88:"https://images.chestertons.co.uk/assets/r/chips/che/ISL/15/ISL150259_08-JPG-l-1600-0.jpg";i:24;s:88:"https://images.chestertons.co.uk/assets/r/chips/che/ISL/15/ISL150259_04-JPG-l-1600-0.jpg";i:25;s:88:"https://images.chestertons.co.uk/assets/r/chips/che/ISL/15/ISL150259_01-PNG-l-1600-0.jpg";i:26;s:88:"https://images.chestertons.co.uk/assets/r/chips/che/ISL/15/ISL150259_30-JPG-p-1600-0.jpg";} |
| _thumbnail_id | 314029 |
| ffd_featured_image | https://images.chestertons.co.uk/assets/r/chips/che/ISL/15/ISL150259_07-JPG-l-1600-0.jpg |
| agents | a:1:{i:0;s:6:"313254";} |
| _wp_old_date | 2023-02-13 |
| ffd_record_is_deleted | |
| _wp_old_slug | 4-bedroom-house-in-barnsbury-grove |
| featured_images | 314029 |
| primary_media_0_image | 314029 |
| _primary_media_0_image | field_5f988067abcc4 |
| primary_media_0_video | |
| _primary_media_0_video | field_5f98807dabcc5 |
| primary_media_1_image | 314030 |
| _primary_media_1_image | field_5f988067abcc4 |
| primary_media_1_video | |
| _primary_media_1_video | field_5f98807dabcc5 |
| primary_media_2_image | 314031 |
| _primary_media_2_image | field_5f988067abcc4 |
| primary_media_2_video | |
| _primary_media_2_video | field_5f98807dabcc5 |
| primary_media | 3 |
| _primary_media | field_5f98805cabcc3 |
| secondary_media_0_image | 314029 |
| _secondary_media_0_image | field_5f988119a39fd |
| secondary_media_0_video | |
| _secondary_media_0_video | field_5f988119a39fe |
| secondary_media_1_image | 314030 |
| _secondary_media_1_image | field_5f988119a39fd |
| secondary_media_1_video | |
| _secondary_media_1_video | field_5f988119a39fe |
| secondary_media_2_image | 314031 |
| _secondary_media_2_image | field_5f988119a39fd |
| secondary_media_2_video | |
| _secondary_media_2_video | field_5f988119a39fe |
| secondary_media_3_image | 314032 |
| _secondary_media_3_image | field_5f988119a39fd |
| secondary_media_3_video | |
| _secondary_media_3_video | field_5f988119a39fe |
| secondary_media_4_image | 314033 |
| _secondary_media_4_image | field_5f988119a39fd |
| secondary_media_4_video | |
| _secondary_media_4_video | field_5f988119a39fe |
| secondary_media_5_image | 314034 |
| _secondary_media_5_image | field_5f988119a39fd |
| secondary_media_5_video | |
| _secondary_media_5_video | field_5f988119a39fe |
| secondary_media_6_image | 314035 |
| _secondary_media_6_image | field_5f988119a39fd |
| secondary_media_6_video | |
| _secondary_media_6_video | field_5f988119a39fe |
| secondary_media_7_image | 314036 |
| _secondary_media_7_image | field_5f988119a39fd |
| secondary_media_7_video | |
| _secondary_media_7_video | field_5f988119a39fe |
| secondary_media_8_image | 314037 |
| _secondary_media_8_image | field_5f988119a39fd |
| secondary_media_8_video | |
| _secondary_media_8_video | field_5f988119a39fe |
| secondary_media_9_image | 314038 |
| _secondary_media_9_image | field_5f988119a39fd |
| secondary_media_9_video | |
| _secondary_media_9_video | field_5f988119a39fe |
| secondary_media_10_image | 314039 |
| _secondary_media_10_image | field_5f988119a39fd |
| secondary_media_10_video | |
| _secondary_media_10_video | field_5f988119a39fe |
| secondary_media_11_image | 314040 |
| _secondary_media_11_image | field_5f988119a39fd |
| secondary_media_11_video | |
| _secondary_media_11_video | field_5f988119a39fe |
| secondary_media_12_image | 314041 |
| _secondary_media_12_image | field_5f988119a39fd |
| secondary_media_12_video | |
| _secondary_media_12_video | field_5f988119a39fe |
| secondary_media_13_image | 314042 |
| _secondary_media_13_image | field_5f988119a39fd |
| secondary_media_13_video | |
| _secondary_media_13_video | field_5f988119a39fe |
| secondary_media_14_image | 314043 |
| _secondary_media_14_image | field_5f988119a39fd |
| secondary_media_14_video | |
| _secondary_media_14_video | field_5f988119a39fe |
| secondary_media_15_image | 314044 |
| _secondary_media_15_image | field_5f988119a39fd |
| secondary_media_15_video | |
| _secondary_media_15_video | field_5f988119a39fe |
| secondary_media_16_image | 314045 |
| _secondary_media_16_image | field_5f988119a39fd |
| secondary_media_16_video | |
| _secondary_media_16_video | field_5f988119a39fe |
| secondary_media_17_image | 314046 |
| _secondary_media_17_image | field_5f988119a39fd |
| secondary_media_17_video | |
| _secondary_media_17_video | field_5f988119a39fe |
| secondary_media_18_image | 314047 |
| _secondary_media_18_image | field_5f988119a39fd |
| secondary_media_18_video | |
| _secondary_media_18_video | field_5f988119a39fe |
| secondary_media_19_image | 314048 |
| _secondary_media_19_image | field_5f988119a39fd |
| secondary_media_19_video | |
| _secondary_media_19_video | field_5f988119a39fe |
| secondary_media_20_image | 314049 |
| _secondary_media_20_image | field_5f988119a39fd |
| secondary_media_20_video | |
| _secondary_media_20_video | field_5f988119a39fe |
| secondary_media_21_image | 314050 |
| _secondary_media_21_image | field_5f988119a39fd |
| secondary_media_21_video | |
| _secondary_media_21_video | field_5f988119a39fe |
| secondary_media_22_image | 314051 |
| _secondary_media_22_image | field_5f988119a39fd |
| secondary_media_22_video | |
| _secondary_media_22_video | field_5f988119a39fe |
| secondary_media_23_image | 314052 |
| _secondary_media_23_image | field_5f988119a39fd |
| secondary_media_23_video | |
| _secondary_media_23_video | field_5f988119a39fe |
| secondary_media_24_image | 314053 |
| _secondary_media_24_image | field_5f988119a39fd |
| secondary_media_24_video | |
| _secondary_media_24_video | field_5f988119a39fe |
| secondary_media_25_image | 314054 |
| _secondary_media_25_image | field_5f988119a39fd |
| secondary_media_25_video | |
| _secondary_media_25_video | field_5f988119a39fe |
| secondary_media_26_image | 314055 |
| _secondary_media_26_image | field_5f988119a39fd |
| secondary_media_26_video | |
| _secondary_media_26_video | field_5f988119a39fe |
| secondary_media | 27 |
| _secondary_media | field_5f988119a39fc |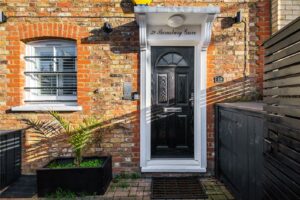 4 bedroom House in Holloway
GBP 1,750,000
(US $1,853,297)
Barnsbury Grove, Barnsbury, N7
Greater London, England, United Kingdom
Status: Active
A striking and practical, four double bedroom, three bathroom Victorian style modern townhouse, located on a peaceful cul-de-sac in Barnsbury. Accommodation is well presented and comprises; a spacious hallway leading to the separate kitchen, with the atmospheric reception positioned behind, leading to the conservatory which in turn leads to the paved and secluded rear garden. The house benefits from a practical layout rarely found within the area that includes two double bedrooms and two shower rooms on the first floor, with an additional two double bedrooms and the family bathroom suite housed on the top floor. Barnsbury Grove is a small residential turning off Offord Road offering fantastic links to Upper Street and the international transport hub that is Kings Cross/ St Pancras International. Further transport can be found at Highbury & Islington Station (National Rail & Victoria Line) providing excellent links around London; the London Overground with Caledonian Road and Barnsbury Station; and Caledonian Road Station (Piccadilly Line) with trains through the West End out to Heathrow. The celebrated gastropubs the Duchess of Kent, the Albion and the Drapers Arms can be found locally within Barnsbury. Supermarkets Waitrose and Sainsbury's are located at the Southern end of Liverpool Road, close to Angel. The new Kings Cross regeneration/ development which includes Granary Square & Coal Drops Yard, new restaurants and shops, and a brand new Waitrose, are within close proximity.
Properties You Might Also Like
GBP 1,675,000
(US $2,015,971)
Greater London, England, United Kingdom
3 bedroom House in Paradise Passage
GBP 1,750,000
(US $1,853,297)
Greater London, England, United Kingdom
3 bedroom House in Barnsbury
This unique 4 Bedroom home with 3 Bathrooms is a prime example of the luxury real estate available in Greater London, England. You can visit our England search pages for more luxury real estate choices in Greater London.