| | |
| --- | --- |
| ffd_listing_title | 4 bedroom house in High Street Kensington |
| ffd_unique_id | |
| ffd_mls_id | |
| ffd_salesforce_id | a0E6g00000A49qGEAR |
| ffd_address_pb | Ansdell Terrace, Kensington, W8 |
| address | Ansdell Terrace, Kensington, W8 |
| baths | 3 |
| beds | 4 |
| ffd_city_pb | Greater London |
| ffd_colistingagent_pb | |
| ffd_colistingagentemail_pb | |
| ffd_colistingagentmlsid | |
| ffd_colistingagentname | |
| ffd_colistingofficemlsid | |
| ffd_colistingofficename_pb | |
| ffd_country_pb | United Kingdom |
| ffd_createddate | 2023-04-07T00:36:54.000+0000 |
| about | A stunning four bedroom Victorian townhouse which enjoys east to west facing light situated in this secluded street close to Kensington High Street. The house is arranged over five floors and has been refurbished to an extremely high standard offering luxurious accommodation measuring circa 3,033 Sqft (281 Sqm). The ground floor comprises a custom made Charles York walnut kitchen with granite work tops, open plan family room at the front of the property and a dining room which has direct access via bi-folding doors onto a charming patio. The first floor comprises of a double reception room laid with exquisite walnut parquet flooring, fourth bedroom/study and a guest cloakroom. The master bedroom suite is located on the second floor and benefits from a large walk-in dressing room and en-suite bathroom. The top floor comprises the second & third bedrooms, family bathroom and access from the landing takes you up via an electric roof light to an incredible roof terrace featuring 360 degree views of the surrounding area. The lower level reception room/home cinema/home gym/play room with Bowers & Wilkins surround sound, storeroom and utility room. The house boasts underfloor heating, centralised vacuum system and a dumb waiter to all 5 floors. A pretty tree lined road, Ansdell Terrace is tucked away in a peaceful enclave located i the heart of Kensington. Thackeray Street is moments away with its wonderful mix of boutique shops, restaurants and cafés whilst the High Street with its ever popular shops restaurants such as Whole Foods and The Ivy are only a short walk away. Kensington High Street Underground Station (Circle & District Lines) as well as the green open spaces of Kensington Gardens and Hyde Park are very close by. |
| ffd_displayaddress | |
| floor | |
| ffd_halfbathrooms_pb | 0 |
| ffd_hide_address_on_site | |
| ffd_key_words | Greater London;United Kingdom;City;Greater London, England;Kensington and Chelsea England;City Greater London;City Kensington and Chelsea;Kensington and Chelsea;High Street Kensington Greater London;UK |
| ffd_lastmodifieddate | 2023-05-17T00:38:03.000+0000 |
| lat | 51.499870 |
| ffd_listofficemlsid | |
| ffd_listofficename | |
| ffd_listingagent_pb | 0036g00002ALrO6AAL |
| ffd_listing_agent_email | |
| ffd_listing_agent_firstname | |
| ffd_listing_agent_lastname | |
| ffd_listingagentmlsid | |
| ffd_listingagentname | |
| ffd_listing_agent_website | https://www.chestertons.co.uk/en-gb/property-to-buy/gb/street/ansdell+terrace+w8/hea140614 |
| price | 7265115 |
| ffd_listingtype | Sale |
| location | Greater London, England, United Kingdom |
| lng | -0.188920 |
| sq_feet | 0 |
| ffd_non_member_paid | |
| ffd_other_currency_amount | 5850000 |
| ffd_other_currency_type | GBP |
| ffd_ownerid | 0056g000006m3cqAAA |
| ffd_pool_pb | |
| ffd_price_upon_request | |
| building_type | Townhouse |
| ffd_id | a0E6g00000A49qGEAR |
| ffd_totalarea_pb | 3033 |
| ffd_solddate | |
| ffd_soldprice | |
| ffd_state_pb | England |
| ffd_status | Active |
| ffd_threequarterbathrooms | 0 |
| ffd_unit_of_measure | Square Feet |
| ffd_brokerage_id | 0016g00002KskJEAAZ |
| year_built | 0 |
| ffd_postalcode_pb | W8 5BY |
| pba__WebsiteId__c | 342563 |
| pba__Listing_Website__c | https://www.forbesglobalproperties.com/listings/4-bedroom-house-in-high-street-kensington |
| Site_Post_Id__c | 342563 |
| ffd_media | a:13:{i:0;s:88:"https://images.chestertons.co.uk/assets/r/chips/che/HEA/14/HEA140614_42-JPG-l-1600-0.jpg";i:1;s:88:"https://images.chestertons.co.uk/assets/r/chips/che/HEA/14/HEA140614_40-JPG-l-1600-0.jpg";i:2;s:88:"https://images.chestertons.co.uk/assets/r/chips/che/HEA/14/HEA140614_41-JPG-l-1600-0.jpg";i:3;s:88:"https://images.chestertons.co.uk/assets/r/chips/che/HEA/14/HEA140614_43-JPG-l-1600-0.jpg";i:4;s:88:"https://images.chestertons.co.uk/assets/r/chips/che/HEA/14/HEA140614_38-JPG-l-1600-0.jpg";i:5;s:88:"https://images.chestertons.co.uk/assets/r/chips/che/HEA/14/HEA140614_19-JPG-l-1600-0.jpg";i:6;s:88:"https://images.chestertons.co.uk/assets/r/chips/che/HEA/14/HEA140614_39-JPG-l-1600-0.jpg";i:7;s:88:"https://images.chestertons.co.uk/assets/r/chips/che/HEA/14/HEA140614_21-JPG-l-1600-0.jpg";i:8;s:88:"https://images.chestertons.co.uk/assets/r/chips/che/HEA/14/HEA140614_44-JPG-l-1600-0.jpg";i:9;s:88:"https://images.chestertons.co.uk/assets/r/chips/che/HEA/14/HEA140614_20-JPG-l-1600-0.jpg";i:10;s:88:"https://images.chestertons.co.uk/assets/r/chips/che/HEA/14/HEA140614_24-JPG-l-1600-0.jpg";i:11;s:88:"https://images.chestertons.co.uk/assets/r/chips/che/HEA/14/HEA140614_13-JPG-l-1600-0.jpg";i:12;s:88:"https://images.chestertons.co.uk/assets/r/chips/che/HEA/14/HEA140614_45-PNG-l-1600-0.jpg";} |
| _thumbnail_id | 342566 |
| ffd_featured_image | https://images.chestertons.co.uk/assets/r/chips/che/HEA/14/HEA140614_42-JPG-l-1600-0.jpg |
| agents | a:2:{i:0;s:6:"387665";i:1;N;} |
| ffd_record_is_deleted | |
| featured_images | 342566 |
| listing_images | a:13:{i:0;s:6:"342566";i:1;s:6:"342564";i:2;s:6:"342567";i:3;s:6:"342569";i:4;s:6:"342565";i:5;s:6:"342568";i:6;s:6:"342570";i:7;s:6:"342571";i:8;s:6:"342572";i:9;s:6:"342573";i:10;s:6:"342574";i:11;s:6:"342575";i:12;s:6:"345880";} |
| api_external_id | HEA140614 |
| post_member_id | 312441 |
| post_agent_id | 387665 |
| _sbi_oembed_done_checking | 1 |
| postal_code | W8 5BY |
| ffd_unitnumber | |
| county | Kensington and Chelsea |
| neighborhood | High Street Kensington |
| listed_date | 2023-04-06 00:00:00.000000 |
| ffd_api_external_id | HEA140614 |
| post_coagent_id | |
| _listing_images | field_642ee01c5d170 |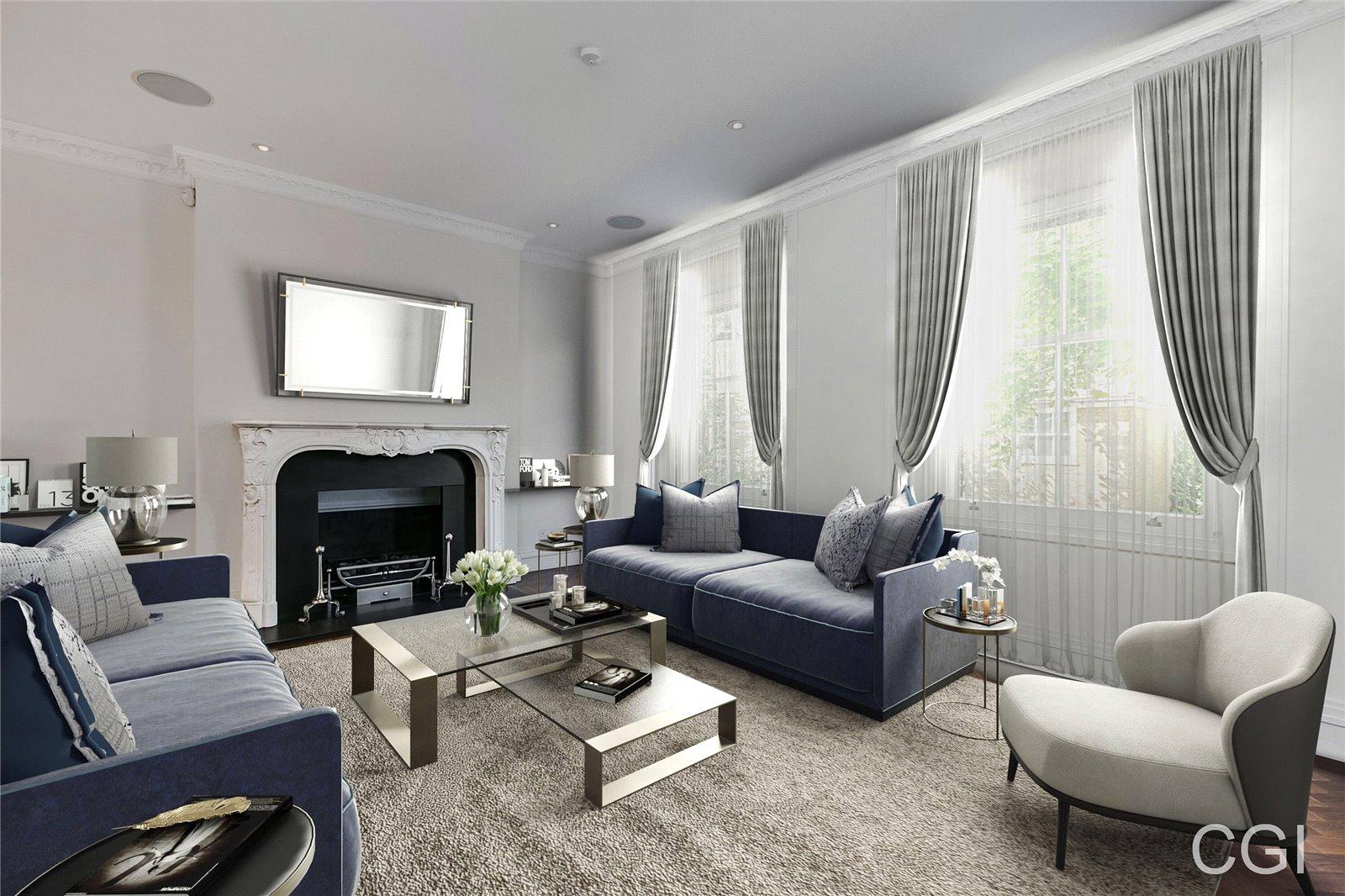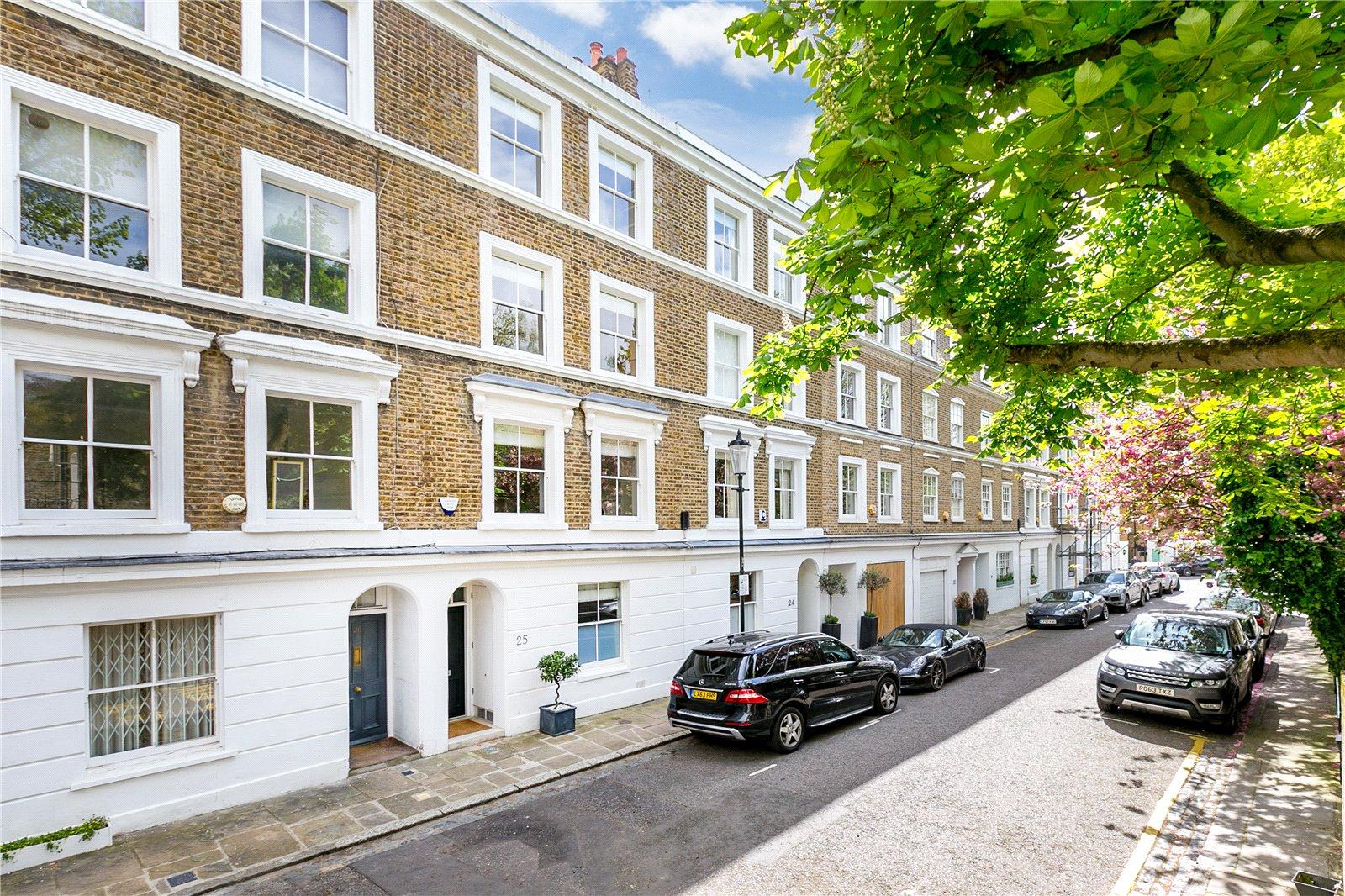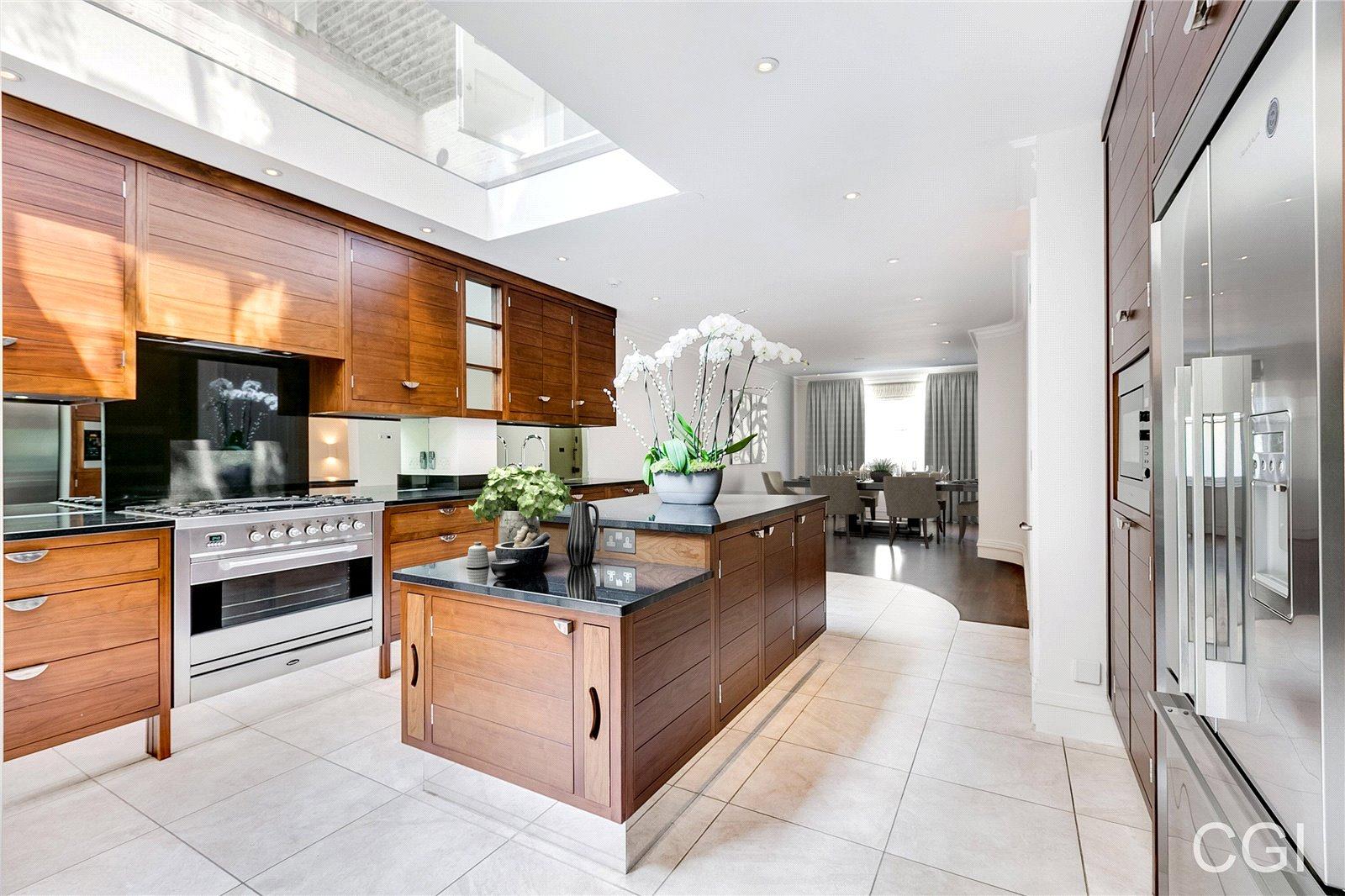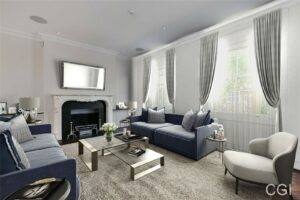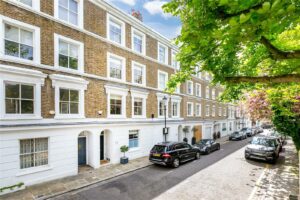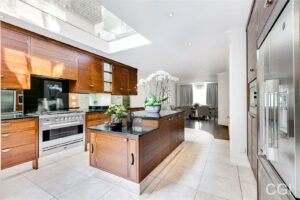 4 bedroom house in High Street Kensington
GBP 5,850,000
(US $7,265,115)
Ansdell Terrace, Kensington, W8
Greater London, England, W8 5BY, United Kingdom
Status: Active
A stunning four bedroom Victorian townhouse which enjoys east to west facing light situated in this secluded street close to Kensington High Street.
The house is arranged over five floors and has been refurbished to an extremely high standard offering luxurious accommodation measuring circa 3,033 Sqft (281 Sqm).
The ground floor comprises a custom made Charles York walnut kitchen with granite work tops, open plan family room at the front of the property and a dining room which has direct access via bi-folding doors onto a charming patio. The first floor comprises of a double reception room laid with exquisite walnut parquet flooring, fourth bedroom/study and a guest cloakroom.
The master bedroom suite is located on the second floor and benefits from a large walk-in dressing room and en-suite bathroom. The top floor comprises the second & third bedrooms, family bathroom and access from the landing takes you up via an electric roof light to an incredible roof terrace featuring 360 degree views of the surrounding area.
The lower level reception room/home cinema/home gym/play room with Bowers & Wilkins surround sound, storeroom and utility room. The house boasts underfloor heating, centralised vacuum system and a dumb waiter to all 5 floors.
A pretty tree lined road, Ansdell Terrace is tucked away in a peaceful enclave located i the heart of Kensington. Thackeray Street is moments away with its wonderful mix of boutique shops, restaurants and cafés whilst the High Street with its ever popular shops restaurants such as Whole Foods and The Ivy are only a short walk away.
Kensington High Street Underground Station (Circle & District Lines) as well as the green open spaces of Kensington Gardens and Hyde Park are very close by.
Properties You Might Also Like
GBP 1,700,000
(US $2,111,230)
Greater London, England, United Kingdom
2 bedroom apartment in Campden Hill
GBP 2,300,000
(US $2,856,370)
2 bedroom flat/apartment in High Street Kensington
This unique 4 Bedroom home with 3 Bathrooms is a prime example of the luxury real estate available in Greater London, England. You can visit our England search pages for more luxury real estate choices in Greater London.