| | |
| --- | --- |
| ffd_listing_title | 4 bedroom house in De Beauvoir Town |
| ffd_unique_id | |
| ffd_mls_id | |
| ffd_salesforce_id | a0E6g00000BGCN8EAP |
| ffd_address_pb | Newington Green, Islington, N16 |
| address | Newington Green, Islington, N16 |
| baths | 1 |
| beds | 4 |
| ffd_city_pb | Greater London |
| ffd_colistingagent_pb | |
| ffd_colistingagentemail_pb | |
| ffd_colistingagentmlsid | |
| ffd_colistingagentname | |
| ffd_colistingofficemlsid | |
| ffd_colistingofficename_pb | |
| ffd_country_pb | United Kingdom |
| ffd_createddate | 2023-05-23T21:35:03.000+0000 |
| about | A rare opportunity to acquire this stunning Grade I listed house, offering 3,700sq ft of accommodation over six floors. Built in 1658, 54 Newington Green forms part of the earliest surviving brick built terrace in London and is of great historic importance. In 1768 the house became home to Dr Richard Price where he received guests such as Benjamin Franklin one of the founding fathers and John Adams who later became the second president of the United States. The property has been recently refreshed & strikes a balance between its period features and contemporary living. Unusually for a property of this type, the house has a central staircase giving two generously proportioned rooms on each of the four principal floors including a superb ground floor kitchen with bespoke hard wood units and Gaggenau appliances and a wonderful first floor drawing room overlooking the green. There are four double bedrooms, two with an en-suite, on the upper three floors including a principal suite on the second floor with an oversized family bathroom with a separate glass enclosed shower, together with two further smaller bedrooms on the top floor. To the rear of the property is an extremely private town garden. The lower ground floor remains largely un-modernised and provides a useful utility room and extensive cellar storage. Subject to obtaining necessary planning permission and listed building consent, this space could re-developed to provide further living accommodation. Located on Newington Green the local primary schools are Grasmere and Betty Layward, both Ofsted rated goo Clissold Park provides green open space and trains to Highbury and East London are frequent from Canonbury. Newington Green is moments away with numerous bars, restaurants and cafes to include Lizzy's on the Green for coffee, Acoustic Brasserie for Mediterranean cuisine and Trattoria is an excellent pizzeria. |
| ffd_displayaddress | |
| floor | |
| ffd_halfbathrooms_pb | 0 |
| ffd_hide_address_on_site | |
| ffd_key_words | Greater London;United Kingdom;City;Greater London, England;Islington England;City Greater London;City Islington;Islington;De Beauvoir Town Greater London;UK |
| ffd_lastmodifieddate | 2023-05-28T00:31:14.000+0000 |
| lat | 51.551519 |
| ffd_listofficemlsid | |
| ffd_listofficename | |
| ffd_listingagent_pb | 0036g00002ALrTLAA1 |
| ffd_listing_agent_email | |
| ffd_listing_agent_firstname | |
| ffd_listing_agent_lastname | |
| ffd_listingagentmlsid | |
| ffd_listingagentname | |
| ffd_listing_agent_website | https://www.chestertons.co.uk/en-gb/property-to-buy/gb/street/newington+green+n16/hea224024 |
| price | 3104750 |
| ffd_listingtype | Sale |
| location | Greater London, England, United Kingdom |
| lng | -0.086018 |
| sq_feet | 0 |
| ffd_non_member_paid | |
| ffd_other_currency_amount | 2500000 |
| ffd_other_currency_type | GBP |
| ffd_ownerid | 0056g000006m3dUAAQ |
| ffd_pool_pb | |
| ffd_price_upon_request | |
| building_type | Townhouse |
| ffd_id | a0E6g00000BGCN8EAP |
| ffd_totalarea_pb | 0 |
| ffd_solddate | |
| ffd_soldprice | |
| ffd_state_pb | England |
| ffd_status | Active |
| ffd_threequarterbathrooms | 0 |
| ffd_unit_of_measure | Square Feet |
| ffd_brokerage_id | 0016g00002KskJEAAZ |
| year_built | 0 |
| ffd_postalcode_pb | N16 9PX |
| pba__WebsiteId__c | 366747 |
| pba__Listing_Website__c | https://www.forbesglobalproperties.com/listings/4-bedroom-house-in-de-beauvoir-town |
| Site_Post_Id__c | 366747 |
| ffd_media | a:57:{i:0;s:88:"https://images.chestertons.co.uk/assets/r/chips/che/HEA/22/HEA224024_85-JPG-l-1600-0.jpg";i:1;s:88:"https://images.chestertons.co.uk/assets/r/chips/che/HEA/22/HEA224024_03-JPG-l-1600-0.jpg";i:2;s:88:"https://images.chestertons.co.uk/assets/r/chips/che/HEA/22/HEA224024_17-JPG-l-1600-0.jpg";i:3;s:88:"https://images.chestertons.co.uk/assets/r/chips/che/HEA/22/HEA224024_20-JPG-l-1600-0.jpg";i:4;s:88:"https://images.chestertons.co.uk/assets/r/chips/che/HEA/22/HEA224024_14-JPG-l-1600-0.jpg";i:5;s:88:"https://images.chestertons.co.uk/assets/r/chips/che/HEA/22/HEA224024_27-JPG-l-1600-0.jpg";i:6;s:88:"https://images.chestertons.co.uk/assets/r/chips/che/HEA/22/HEA224024_04-JPG-l-1600-0.jpg";i:7;s:88:"https://images.chestertons.co.uk/assets/r/chips/che/HEA/22/HEA224024_05-JPG-l-1600-0.jpg";i:8;s:88:"https://images.chestertons.co.uk/assets/r/chips/che/HEA/22/HEA224024_39-JPG-l-1600-0.jpg";i:9;s:88:"https://images.chestertons.co.uk/assets/r/chips/che/HEA/22/HEA224024_38-JPG-l-1600-0.jpg";i:10;s:88:"https://images.chestertons.co.uk/assets/r/chips/che/HEA/22/HEA224024_34-JPG-l-1600-0.jpg";i:11;s:88:"https://images.chestertons.co.uk/assets/r/chips/che/HEA/22/HEA224024_35-JPG-l-1600-0.jpg";i:12;s:88:"https://images.chestertons.co.uk/assets/r/chips/che/HEA/22/HEA224024_36-JPG-l-1600-0.jpg";i:13;s:88:"https://images.chestertons.co.uk/assets/r/chips/che/HEA/22/HEA224024_37-JPG-p-1600-0.jpg";i:14;s:88:"https://images.chestertons.co.uk/assets/r/chips/che/HEA/22/HEA224024_40-JPG-l-1600-0.jpg";i:15;s:88:"https://images.chestertons.co.uk/assets/r/chips/che/HEA/22/HEA224024_06-JPG-l-1600-0.jpg";i:16;s:88:"https://images.chestertons.co.uk/assets/r/chips/che/HEA/22/HEA224024_07-JPG-l-1600-0.jpg";i:17;s:88:"https://images.chestertons.co.uk/assets/r/chips/che/HEA/22/HEA224024_08-JPG-l-1600-0.jpg";i:18;s:88:"https://images.chestertons.co.uk/assets/r/chips/che/HEA/22/HEA224024_09-JPG-l-1600-0.jpg";i:19;s:88:"https://images.chestertons.co.uk/assets/r/chips/che/HEA/22/HEA224024_10-JPG-l-1600-0.jpg";i:20;s:88:"https://images.chestertons.co.uk/assets/r/chips/che/HEA/22/HEA224024_11-JPG-l-1600-0.jpg";i:21;s:88:"https://images.chestertons.co.uk/assets/r/chips/che/HEA/22/HEA224024_12-JPG-l-1600-0.jpg";i:22;s:88:"https://images.chestertons.co.uk/assets/r/chips/che/HEA/22/HEA224024_16-JPG-l-1600-0.jpg";i:23;s:88:"https://images.chestertons.co.uk/assets/r/chips/che/HEA/22/HEA224024_18-JPG-l-1600-0.jpg";i:24;s:88:"https://images.chestertons.co.uk/assets/r/chips/che/HEA/22/HEA224024_19-JPG-l-1600-0.jpg";i:25;s:88:"https://images.chestertons.co.uk/assets/r/chips/che/HEA/22/HEA224024_21-JPG-l-1600-0.jpg";i:26;s:88:"https://images.chestertons.co.uk/assets/r/chips/che/HEA/22/HEA224024_22-JPG-l-1600-0.jpg";i:27;s:88:"https://images.chestertons.co.uk/assets/r/chips/che/HEA/22/HEA224024_23-JPG-l-1600-0.jpg";i:28;s:88:"https://images.chestertons.co.uk/assets/r/chips/che/HEA/22/HEA224024_24-JPG-l-1600-0.jpg";i:29;s:88:"https://images.chestertons.co.uk/assets/r/chips/che/HEA/22/HEA224024_13-JPG-l-1600-0.jpg";i:30;s:88:"https://images.chestertons.co.uk/assets/r/chips/che/HEA/22/HEA224024_15-JPG-l-1600-0.jpg";i:31;s:88:"https://images.chestertons.co.uk/assets/r/chips/che/HEA/22/HEA224024_41-JPG-l-1600-0.jpg";i:32;s:88:"https://images.chestertons.co.uk/assets/r/chips/che/HEA/22/HEA224024_42-JPG-l-1600-0.jpg";i:33;s:88:"https://images.chestertons.co.uk/assets/r/chips/che/HEA/22/HEA224024_43-JPG-l-1600-0.jpg";i:34;s:88:"https://images.chestertons.co.uk/assets/r/chips/che/HEA/22/HEA224024_44-JPG-p-1600-0.jpg";i:35;s:88:"https://images.chestertons.co.uk/assets/r/chips/che/HEA/22/HEA224024_45-JPG-l-1600-0.jpg";i:36;s:88:"https://images.chestertons.co.uk/assets/r/chips/che/HEA/22/HEA224024_30-JPG-l-1600-0.jpg";i:37;s:88:"https://images.chestertons.co.uk/assets/r/chips/che/HEA/22/HEA224024_33-JPG-l-1600-0.jpg";i:38;s:88:"https://images.chestertons.co.uk/assets/r/chips/che/HEA/22/HEA224024_32-JPG-l-1600-0.jpg";i:39;s:88:"https://images.chestertons.co.uk/assets/r/chips/che/HEA/22/HEA224024_29-JPG-l-1600-0.jpg";i:40;s:88:"https://images.chestertons.co.uk/assets/r/chips/che/HEA/22/HEA224024_28-JPG-l-1600-0.jpg";i:41;s:88:"https://images.chestertons.co.uk/assets/r/chips/che/HEA/22/HEA224024_26-JPG-l-1600-0.jpg";i:42;s:88:"https://images.chestertons.co.uk/assets/r/chips/che/HEA/22/HEA224024_80-JPG-l-1600-0.jpg";i:43;s:88:"https://images.chestertons.co.uk/assets/r/chips/che/HEA/22/HEA224024_82-JPG-l-1600-0.jpg";i:44;s:88:"https://images.chestertons.co.uk/assets/r/chips/che/HEA/22/HEA224024_84-JPG-l-1600-0.jpg";i:45;s:88:"https://images.chestertons.co.uk/assets/r/chips/che/HEA/22/HEA224024_91-JPG-l-1600-0.jpg";i:46;s:88:"https://images.chestertons.co.uk/assets/r/chips/che/HEA/22/HEA224024_81-JPG-l-1600-0.jpg";i:47;s:88:"https://images.chestertons.co.uk/assets/r/chips/che/HEA/22/HEA224024_99-JPG-l-1600-0.jpg";i:48;s:88:"https://images.chestertons.co.uk/assets/r/chips/che/HEA/22/HEA224024_77-JPG-l-1600-0.jpg";i:49;s:88:"https://images.chestertons.co.uk/assets/r/chips/che/HEA/22/HEA224024_95-JPG-p-1600-0.jpg";i:50;s:88:"https://images.chestertons.co.uk/assets/r/chips/che/HEA/22/HEA224024_96-JPG-p-1600-0.jpg";i:51;s:88:"https://images.chestertons.co.uk/assets/r/chips/che/HEA/22/HEA224024_97-JPG-l-1600-0.jpg";i:52;s:88:"https://images.chestertons.co.uk/assets/r/chips/che/HEA/22/HEA224024_98-JPG-l-1600-0.jpg";i:53;s:88:"https://images.chestertons.co.uk/assets/r/chips/che/HEA/22/HEA224024_02-JPG-l-1600-0.jpg";i:54;s:88:"https://images.chestertons.co.uk/assets/r/chips/che/HEA/22/HEA224024_92-JPG-l-1600-0.jpg";i:55;s:88:"https://images.chestertons.co.uk/assets/r/chips/che/HEA/22/HEA224024_01-PNG-l-1600-0.jpg";i:56;s:88:"https://images.chestertons.co.uk/assets/r/chips/che/HEA/22/HEA224024_94-JPG-l-1600-0.jpg";} |
| _thumbnail_id | 366748 |
| ffd_featured_image | https://images.chestertons.co.uk/assets/r/chips/che/HEA/22/HEA224024_85-JPG-l-1600-0.jpg |
| agents | a:2:{i:0;s:6:"313254";i:1;N;} |
| _wp_old_date | 2023-05-24 |
| ffd_record_is_deleted | |
| featured_images | 366748 |
| listing_images | a:92:{i:0;s:6:"366748";i:1;s:6:"366749";i:2;s:6:"366750";i:3;s:6:"366751";i:4;s:6:"366752";i:5;s:6:"366753";i:6;s:6:"366754";i:7;s:6:"366755";i:8;s:6:"366756";i:9;s:6:"366757";i:10;s:6:"366758";i:11;s:6:"366759";i:12;s:6:"366760";i:13;s:6:"366761";i:14;s:6:"366762";i:15;s:6:"366763";i:16;s:6:"366764";i:17;s:6:"366765";i:18;s:6:"366766";i:19;s:6:"366767";i:20;s:6:"366768";i:21;s:6:"366769";i:22;s:6:"366770";i:23;s:6:"366771";i:24;s:6:"366772";i:25;s:6:"366773";i:26;s:6:"366774";i:27;s:6:"366775";i:28;s:6:"366776";i:29;s:6:"366777";i:30;s:6:"366778";i:31;s:6:"366779";i:32;s:6:"366780";i:33;s:6:"366781";i:34;s:6:"366782";i:35;s:6:"366783";i:36;s:6:"366784";i:37;s:6:"366785";i:38;s:6:"366786";i:39;s:6:"366787";i:40;s:6:"366788";i:41;s:6:"366789";i:42;s:6:"366790";i:43;s:6:"366791";i:44;s:6:"366792";i:45;s:6:"366793";i:46;s:6:"366794";i:47;s:6:"366795";i:48;s:6:"366796";i:49;s:6:"366797";i:50;s:6:"366798";i:51;s:6:"366799";i:52;s:6:"366800";i:53;s:6:"366801";i:54;s:6:"366802";i:55;s:6:"366803";i:56;s:6:"366804";i:57;s:6:"385441";i:58;s:6:"385440";i:59;s:6:"385439";i:60;s:6:"385438";i:61;s:6:"385425";i:62;s:6:"385437";i:63;s:6:"385436";i:64;s:6:"385435";i:65;s:6:"385434";i:66;s:6:"385433";i:67;s:6:"385432";i:68;s:6:"385431";i:69;s:6:"385430";i:70;s:6:"385429";i:71;s:6:"385428";i:72;s:6:"385427";i:73;s:6:"385454";i:74;s:6:"385456";i:75;s:6:"385457";i:76;s:6:"385455";i:77;s:6:"385453";i:78;s:6:"385452";i:79;s:6:"385451";i:80;s:6:"385442";i:81;s:6:"385450";i:82;s:6:"385449";i:83;s:6:"385448";i:84;s:6:"385447";i:85;s:6:"385446";i:86;s:6:"385445";i:87;s:6:"385444";i:88;s:6:"385443";i:89;s:6:"385426";i:90;s:6:"385424";i:91;s:6:"385405";} |
| api_external_id | HEA224024 |
| post_member_id | 312441 |
| post_agent_id | 313254 |
| _sbi_oembed_done_checking | 1 |
| postal_code | N16 9PX |
| ffd_unitnumber | |
| county | Islington |
| neighborhood | De Beauvoir Town |
| listed_date | 2023-05-18 00:00:00.000000 |
| ffd_api_external_id | HEA224024 |
| post_coagent_id | |
| _listing_images | field_642ee01c5d170 |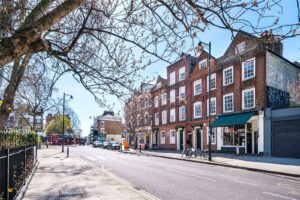 4 bedroom house in De Beauvoir Town
GBP 2,500,000
(US $3,104,750)
Newington Green, Islington, N16
Greater London, England, N16 9PX, United Kingdom
Status: Active
A rare opportunity to acquire this stunning Grade I listed house, offering 3,700sq ft of accommodation over six floors. Built in 1658, 54 Newington Green forms part of the earliest surviving brick built terrace in London and is of great historic importance. In 1768 the house became home to Dr Richard Price where he received guests such as Benjamin Franklin one of the founding fathers and John Adams who later became the second president of the United States. The property has been recently refreshed & strikes a balance between its period features and contemporary living. Unusually for a property of this type, the house has a central staircase giving two generously proportioned rooms on each of the four principal floors including a superb ground floor kitchen with bespoke hard wood units and Gaggenau appliances and a wonderful first floor drawing room overlooking the green. There are four double bedrooms, two with an en-suite, on the upper three floors including a principal suite on the second floor with an oversized family bathroom with a separate glass enclosed shower, together with two further smaller bedrooms on the top floor. To the rear of the property is an extremely private town garden. The lower ground floor remains largely un-modernised and provides a useful utility room and extensive cellar storage. Subject to obtaining necessary planning permission and listed building consent, this space could re-developed to provide further living accommodation. Located on Newington Green the local primary schools are Grasmere and Betty Layward, both Ofsted rated goo Clissold Park provides green open space and trains to Highbury and East London are frequent from Canonbury. Newington Green is moments away with numerous bars, restaurants and cafes to include Lizzy's on the Green for coffee, Acoustic Brasserie for Mediterranean cuisine and Trattoria is an excellent pizzeria.
Properties You Might Also Like
GBP 2,495,000
(US $3,098,541)
Greater London, England, United Kingdom
5 bedroom House in Clissold Crescent
GBP 2,850,000
(US $3,539,415)
Greater London, England, United Kingdom
4 bedroom house in Highbury
This unique 4 Bedroom home with 1 Bathroom is a prime example of the luxury real estate available in Greater London, England. You can visit our England search pages for more luxury real estate choices in Greater London.