| | |
| --- | --- |
| ffd_listing_title | 4 bedroom House in Arlington Road |
| ffd_unique_id | |
| ffd_mls_id | |
| ffd_salesforce_id | a0E6g00000A3wBwEAJ |
| ffd_address_pb | Arlington Road, Camden Town, NW1 |
| address | Arlington Road, Camden Town, NW1 |
| baths | 3 |
| beds | 4 |
| ffd_city_pb | Greater London |
| ffd_colistingagent_pb | |
| ffd_colistingagentemail_pb | |
| ffd_colistingagentmlsid | |
| ffd_colistingagentname | |
| ffd_colistingofficemlsid | |
| ffd_colistingofficename_pb | |
| ffd_country_pb | United Kingdom |
| ffd_createddate | 2023-02-11T10:36:43.000+0000 |
| about | A simply wonderful Grade II listed period house, moments from both Mornington Crescent and Regent's Park. It needs to be seen to be fully appreciated. This beautiful home has been meticulously restored by the current owner to exacting standards; perfectly blending both period and contemporary. Set over five floors and boasting a very nice aspect - accommodation comprises three/four bedrooms, two are en-suite, family bathroom, two receptions plus a study and a stylish bespoke, fitted kitchen. Furthermore, there is a separate WC and very good storage in the form of two exterior vaults. The lower floor has the option of creating a separate dwelling. The property is very centrally located. Mornington Crescent underground is around the corner and both Warren Street and Regent's Park are in close proximity. Camden High Street offers a vast array of shops, cafes and restaurants. |
| ffd_displayaddress | |
| floor | |
| ffd_halfbathrooms_pb | 0 |
| ffd_hide_address_on_site | |
| ffd_key_words | Greater London;United Kingdom;City;Greater London, England;London Borough of Camden England;City Greater London;City London Borough of Camden;London Borough of Camden;Camden Town Greater London;UK |
| ffd_lastmodifieddate | 2023-03-23T00:07:04.000+0000 |
| lat | 51.53524 |
| ffd_listofficemlsid | |
| ffd_listofficename | |
| ffd_listingagent_pb | 0036g00002ALrV2AAL |
| ffd_listing_agent_email | |
| ffd_listing_agent_firstname | |
| ffd_listing_agent_lastname | |
| ffd_listingagentmlsid | |
| ffd_listingagentname | |
| ffd_listing_agent_website | https://www.chestertons.co.uk/en-gb/property-to-buy/gb/mornington+crescent/cam230015 |
| price | 2038627 |
| ffd_listingtype | Sale |
| location | Greater London, England, United Kingdom |
| lng | -0.140853 |
| sq_feet | 0 |
| ffd_non_member_paid | |
| ffd_other_currency_amount | 1925000 |
| ffd_other_currency_type | GBP |
| ffd_ownerid | 0056g000006m3djAAA |
| ffd_pool_pb | |
| ffd_price_upon_request | |
| building_type | Townhouse |
| ffd_id | a0E6g00000A3wBwEAJ |
| ffd_totalarea_pb | 0 |
| ffd_solddate | |
| ffd_soldprice | |
| ffd_state_pb | England |
| ffd_status | Active |
| ffd_threequarterbathrooms | 0 |
| ffd_unit_of_measure | Square Feet |
| ffd_brokerage_id | 0016g00002KskJEAAZ |
| year_built | 0 |
| ffd_postalcode_pb | NW1 7HU |
| pba__WebsiteId__c | 314749 |
| pba__Listing_Website__c | https://www.forbesglobalproperties.com/listings/4-bedroom-house-in-arlington-road |
| Site_Post_Id__c | 314749 |
| ffd_media | a:25:{i:0;s:88:"https://images.chestertons.co.uk/assets/r/chips/che/CAM/23/CAM230015_59-JPG-l-1600-0.jpg";i:1;s:88:"https://images.chestertons.co.uk/assets/r/chips/che/CAM/23/CAM230015_22-JPG-l-1600-0.jpg";i:2;s:88:"https://images.chestertons.co.uk/assets/r/chips/che/CAM/23/CAM230015_61-JPG-p-1600-0.jpg";i:3;s:88:"https://images.chestertons.co.uk/assets/r/chips/che/CAM/23/CAM230015_20-JPG-l-1600-0.jpg";i:4;s:88:"https://images.chestertons.co.uk/assets/r/chips/che/CAM/23/CAM230015_51-JPG-l-1600-0.jpg";i:5;s:88:"https://images.chestertons.co.uk/assets/r/chips/che/CAM/23/CAM230015_52-JPG-l-1600-0.jpg";i:6;s:88:"https://images.chestertons.co.uk/assets/r/chips/che/CAM/23/CAM230015_14-JPG-l-1600-0.jpg";i:7;s:88:"https://images.chestertons.co.uk/assets/r/chips/che/CAM/23/CAM230015_29-JPG-l-1600-0.jpg";i:8;s:88:"https://images.chestertons.co.uk/assets/r/chips/che/CAM/23/CAM230015_26-JPG-l-1600-0.jpg";i:9;s:88:"https://images.chestertons.co.uk/assets/r/chips/che/CAM/23/CAM230015_10-JPG-l-1600-0.jpg";i:10;s:88:"https://images.chestertons.co.uk/assets/r/chips/che/CAM/23/CAM230015_02-JPG-l-1600-0.jpg";i:11;s:88:"https://images.chestertons.co.uk/assets/r/chips/che/CAM/23/CAM230015_34-JPG-l-1600-0.jpg";i:12;s:88:"https://images.chestertons.co.uk/assets/r/chips/che/CAM/23/CAM230015_15-JPG-l-1600-0.jpg";i:13;s:88:"https://images.chestertons.co.uk/assets/r/chips/che/CAM/23/CAM230015_09-JPG-l-1600-0.jpg";i:14;s:88:"https://images.chestertons.co.uk/assets/r/chips/che/CAM/23/CAM230015_42-JPG-l-1600-0.jpg";i:15;s:88:"https://images.chestertons.co.uk/assets/r/chips/che/CAM/23/CAM230015_21-JPG-l-1600-0.jpg";i:16;s:88:"https://images.chestertons.co.uk/assets/r/chips/che/CAM/23/CAM230015_46-JPG-l-1600-0.jpg";i:17;s:88:"https://images.chestertons.co.uk/assets/r/chips/che/CAM/23/CAM230015_03-JPG-l-1600-0.jpg";i:18;s:88:"https://images.chestertons.co.uk/assets/r/chips/che/CAM/23/CAM230015_35-JPG-l-1600-0.jpg";i:19;s:88:"https://images.chestertons.co.uk/assets/r/chips/che/CAM/23/CAM230015_31-JPG-l-1600-0.jpg";i:20;s:88:"https://images.chestertons.co.uk/assets/r/chips/che/CAM/23/CAM230015_33-JPG-l-1600-0.jpg";i:21;s:88:"https://images.chestertons.co.uk/assets/r/chips/che/CAM/23/CAM230015_06-JPG-l-1600-0.jpg";i:22;s:88:"https://images.chestertons.co.uk/assets/r/chips/che/CAM/23/CAM230015_55-JPG-l-1600-0.jpg";i:23;s:88:"https://images.chestertons.co.uk/assets/r/chips/che/CAM/23/CAM230015_58-JPG-l-1600-0.jpg";i:24;s:88:"https://images.chestertons.co.uk/assets/r/chips/che/CAM/23/CAM230015_60-JPG-p-1600-0.jpg";} |
| _thumbnail_id | 314750 |
| ffd_featured_image | https://images.chestertons.co.uk/assets/r/chips/che/CAM/23/CAM230015_59-JPG-l-1600-0.jpg |
| agents | a:1:{i:0;s:6:"313257";} |
| _wp_old_date | 2023-02-13 |
| ffd_record_is_deleted | |
| featured_images | 314750 |
| primary_media_0_image | 314750 |
| _primary_media_0_image | field_5f988067abcc4 |
| primary_media_0_video | |
| _primary_media_0_video | field_5f98807dabcc5 |
| primary_media_1_image | 314751 |
| _primary_media_1_image | field_5f988067abcc4 |
| primary_media_1_video | |
| _primary_media_1_video | field_5f98807dabcc5 |
| primary_media_2_image | 314752 |
| _primary_media_2_image | field_5f988067abcc4 |
| primary_media_2_video | |
| _primary_media_2_video | field_5f98807dabcc5 |
| primary_media | 3 |
| _primary_media | field_5f98805cabcc3 |
| secondary_media_0_image | 314773 |
| _secondary_media_0_image | field_5f988119a39fd |
| secondary_media_0_video | |
| _secondary_media_0_video | field_5f988119a39fe |
| secondary_media_1_image | 314758 |
| _secondary_media_1_image | field_5f988119a39fd |
| secondary_media_1_video | |
| _secondary_media_1_video | field_5f988119a39fe |
| secondary_media_2_image | 314762 |
| _secondary_media_2_image | field_5f988119a39fd |
| secondary_media_2_video | |
| _secondary_media_2_video | field_5f988119a39fe |
| secondary_media_3_image | 314766 |
| _secondary_media_3_image | field_5f988119a39fd |
| secondary_media_3_video | |
| _secondary_media_3_video | field_5f988119a39fe |
| secondary_media_4_image | 314771 |
| _secondary_media_4_image | field_5f988119a39fd |
| secondary_media_4_video | |
| _secondary_media_4_video | field_5f988119a39fe |
| secondary_media_5_image | 314772 |
| _secondary_media_5_image | field_5f988119a39fd |
| secondary_media_5_video | |
| _secondary_media_5_video | field_5f988119a39fe |
| secondary_media_6_image | 314774 |
| _secondary_media_6_image | field_5f988119a39fd |
| secondary_media_6_video | |
| _secondary_media_6_video | field_5f988119a39fe |
| secondary_media | 7 |
| _secondary_media | field_5f988119a39fc |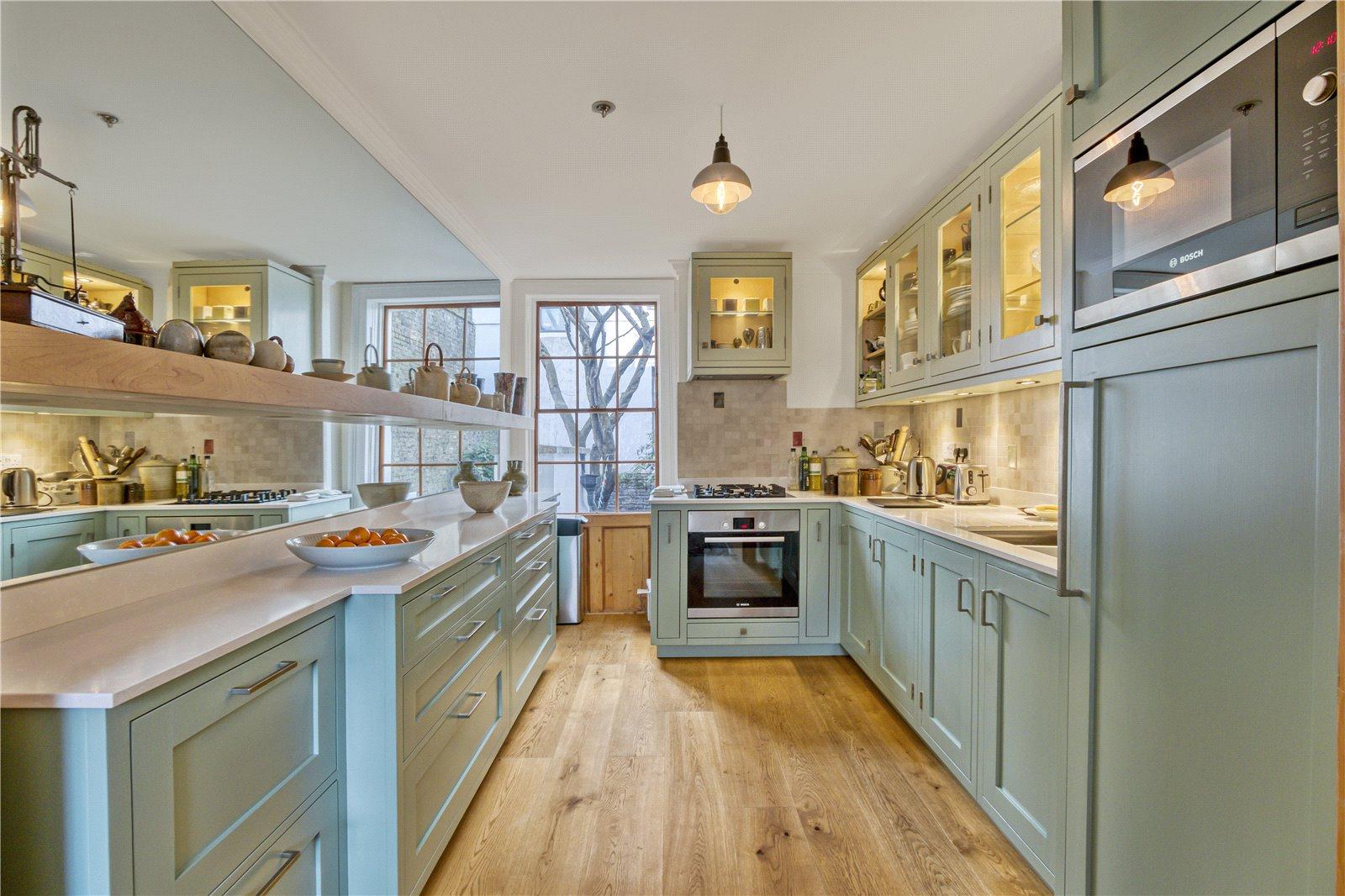 4 bedroom House in Arlington Road
GBP 1,925,000
(US $2,038,627)
Arlington Road, Camden Town, NW1
Greater London, England, United Kingdom
Status: Active
A simply wonderful Grade II listed period house, moments from both Mornington Crescent and Regent's Park. It needs to be seen to be fully appreciated. This beautiful home has been meticulously restored by the current owner to exacting standards; perfectly blending both period and contemporary. Set over five floors and boasting a very nice aspect - accommodation comprises three/four bedrooms, two are en-suite, family bathroom, two receptions plus a study and a stylish bespoke, fitted kitchen. Furthermore, there is a separate WC and very good storage in the form of two exterior vaults. The lower floor has the option of creating a separate dwelling. The property is very centrally located. Mornington Crescent underground is around the corner and both Warren Street and Regent's Park are in close proximity. Camden High Street offers a vast array of shops, cafes and restaurants.
Properties You Might Also Like
GBP 2,000,000
(US $2,118,054)
Greater London, England, United Kingdom
3 bedroom House in Whittlebury Mews East
GBP 1,975,000
(US $2,091,578)
Greater London, England, United Kingdom
5 bedroom Maisonette in London Borough of Camden
This unique 4 Bedroom home with 3 Bathrooms is a prime example of the luxury real estate available in Greater London, England. You can visit our England search pages for more luxury real estate choices in Greater London.