| | |
| --- | --- |
| ffd_listing_title | 329 319 Sidney Rd |
| ffd_unique_id | |
| ffd_mls_id | |
| ffd_salesforce_id | a0E6g00000A48F5EAJ |
| ffd_address_pb | 329 319 Sidney Rd |
| address | 329 319 Sidney Rd |
| baths | 4 |
| beds | 6 |
| ffd_city_pb | Franklin Twp. |
| ffd_colistingagent_pb | 0036g0000248EteAAE |
| ffd_colistingagentemail_pb | |
| ffd_colistingagentmlsid | |
| ffd_colistingagentname | |
| ffd_colistingofficemlsid | |
| ffd_colistingofficename_pb | |
| ffd_country_pb | USA |
| ffd_createddate | 2023-04-02T10:01:04.000+0000 |
| about | Retreat-Like Setting Affords Total Privacy with 30 total acres with 8500+sf Adirondack style home w/rental cottage. (2 lots). Main house has separate entry to 3 Rm guest area/private offices w/ full bath;on walk out lower level and offers in-home professional office / multi-generational possibilities. A grand salon w/18 ft ceilings, limestone fireplace & full length windows has monumental proportions- great entertaining space. A four level elevator services the home. Distinctive doors and accessories from around the world add distinction. Indoor exercise pool, indoor sport/squash court, 60x30 insulated Morton type building for cars/hobbies/workshop. 1800sf deck w/gazebo. Fabulous kitchen! see clients in a completely private suite of rooms. Plenty of parking and farm assessed for hay and fruit trees. Nature trail through the wooded area of the property! Just too many features to describe with description limitations. |
| ffd_displayaddress | |
| floor | |
| ffd_halfbathrooms_pb | 2 |
| ffd_hide_address_on_site | |
| ffd_key_words | Franklin Twp.;USA;Franklin Twp., NJ |
| ffd_lastmodifieddate | 2023-05-28T10:01:06.000+0000 |
| lat | 40.59491 |
| ffd_listofficemlsid | |
| ffd_listofficename | |
| ffd_listingagent_pb | 0036g0000248HWSAA2 |
| ffd_listing_agent_email | |
| ffd_listing_agent_firstname | |
| ffd_listing_agent_lastname | |
| ffd_listingagentmlsid | |
| ffd_listingagentname | |
| ffd_listing_agent_website | https://richardburgstresserjr.turpinrealtors.com/residential/gsm/3836198/329-319-sidney-rd-franklin-twp.-nj-08801 |
| price | 1299000 |
| ffd_listingtype | Sale |
| location | Franklin Twp., New Jersey, United States |
| lng | -74.92127 |
| sq_feet | 30 |
| ffd_non_member_paid | |
| ffd_other_currency_amount | 1299000 |
| ffd_other_currency_type | USD |
| ffd_ownerid | 0056g000007fjalAAA |
| ffd_pool_pb | |
| ffd_price_upon_request | |
| building_type | Single Family |
| ffd_id | a0E6g00000A48F5EAJ |
| ffd_totalarea_pb | 8500 |
| ffd_solddate | |
| ffd_soldprice | |
| ffd_state_pb | New Jersey |
| ffd_status | Active |
| ffd_threequarterbathrooms | 0 |
| ffd_unit_of_measure | Square Feet |
| ffd_brokerage_id | 0016g00002IEgALAA1 |
| year_built | 1980 |
| ffd_postalcode_pb | 08801 |
| pba__WebsiteId__c | 340057 |
| pba__Listing_Website__c | https://www.forbesglobalproperties.com/listings/329-319-sidney-rd |
| Site_Post_Id__c | 340057 |
| ffd_media | a:26:{i:0;s:76:"https://cdn-east.idcrealestate.com/TPR_PUBLIC/MLSPhotos/GSMCMN/3836198_1.jpg";i:1;s:76:"https://cdn-east.idcrealestate.com/TPR_PUBLIC/MLSPhotos/GSMCMN/3836198_2.jpg";i:2;s:76:"https://cdn-east.idcrealestate.com/TPR_PUBLIC/MLSPhotos/GSMCMN/3836198_3.jpg";i:3;s:76:"https://cdn-east.idcrealestate.com/TPR_PUBLIC/MLSPhotos/GSMCMN/3836198_4.jpg";i:4;s:76:"https://cdn-east.idcrealestate.com/TPR_PUBLIC/MLSPhotos/GSMCMN/3836198_5.jpg";i:5;s:76:"https://cdn-east.idcrealestate.com/TPR_PUBLIC/MLSPhotos/GSMCMN/3836198_6.jpg";i:6;s:76:"https://cdn-east.idcrealestate.com/TPR_PUBLIC/MLSPhotos/GSMCMN/3836198_7.jpg";i:7;s:76:"https://cdn-east.idcrealestate.com/TPR_PUBLIC/MLSPhotos/GSMCMN/3836198_8.jpg";i:8;s:76:"https://cdn-east.idcrealestate.com/TPR_PUBLIC/MLSPhotos/GSMCMN/3836198_9.jpg";i:9;s:77:"https://cdn-east.idcrealestate.com/TPR_PUBLIC/MLSPhotos/GSMCMN/3836198_10.jpg";i:10;s:77:"https://cdn-east.idcrealestate.com/TPR_PUBLIC/MLSPhotos/GSMCMN/3836198_11.jpg";i:11;s:77:"https://cdn-east.idcrealestate.com/TPR_PUBLIC/MLSPhotos/GSMCMN/3836198_12.jpg";i:12;s:77:"https://cdn-east.idcrealestate.com/TPR_PUBLIC/MLSPhotos/GSMCMN/3836198_13.jpg";i:13;s:77:"https://cdn-east.idcrealestate.com/TPR_PUBLIC/MLSPhotos/GSMCMN/3836198_14.jpg";i:14;s:77:"https://cdn-east.idcrealestate.com/TPR_PUBLIC/MLSPhotos/GSMCMN/3836198_15.jpg";i:15;s:77:"https://cdn-east.idcrealestate.com/TPR_PUBLIC/MLSPhotos/GSMCMN/3836198_16.jpg";i:16;s:77:"https://cdn-east.idcrealestate.com/TPR_PUBLIC/MLSPhotos/GSMCMN/3836198_17.jpg";i:17;s:77:"https://cdn-east.idcrealestate.com/TPR_PUBLIC/MLSPhotos/GSMCMN/3836198_18.jpg";i:18;s:77:"https://cdn-east.idcrealestate.com/TPR_PUBLIC/MLSPhotos/GSMCMN/3836198_19.jpg";i:19;s:77:"https://cdn-east.idcrealestate.com/TPR_PUBLIC/MLSPhotos/GSMCMN/3836198_20.jpg";i:20;s:77:"https://cdn-east.idcrealestate.com/TPR_PUBLIC/MLSPhotos/GSMCMN/3836198_21.jpg";i:21;s:77:"https://cdn-east.idcrealestate.com/TPR_PUBLIC/MLSPhotos/GSMCMN/3836198_22.jpg";i:22;s:77:"https://cdn-east.idcrealestate.com/TPR_PUBLIC/MLSPhotos/GSMCMN/3836198_23.jpg";i:23;s:77:"https://cdn-east.idcrealestate.com/TPR_PUBLIC/MLSPhotos/GSMCMN/3836198_24.jpg";i:24;s:77:"https://cdn-east.idcrealestate.com/TPR_PUBLIC/MLSPhotos/GSMCMN/3836198_25.jpg";i:25;s:77:"https://cdn-east.idcrealestate.com/TPR_PUBLIC/MLSPhotos/GSMCMN/3836198_26.jpg";} |
| _thumbnail_id | 340058 |
| ffd_featured_image | https://cdn-east.idcrealestate.com/TPR_PUBLIC/MLSPhotos/GSMCMN/3836198_1.jpg |
| agents | a:2:{i:0;s:6:"269060";i:1;s:6:"269058";} |
| _wp_old_date | 2023-04-03 |
| ffd_record_is_deleted | |
| featured_images | 340058 |
| listing_images | a:26:{i:0;s:6:"340058";i:1;s:6:"340059";i:2;s:6:"340060";i:3;s:6:"340061";i:4;s:6:"340062";i:5;s:6:"340063";i:6;s:6:"340064";i:7;s:6:"340065";i:8;s:6:"340066";i:9;s:6:"340067";i:10;s:6:"340068";i:11;s:6:"340069";i:12;s:6:"340070";i:13;s:6:"340071";i:14;s:6:"340072";i:15;s:6:"340073";i:16;s:6:"340074";i:17;s:6:"340075";i:18;s:6:"340076";i:19;s:6:"340077";i:20;s:6:"340078";i:21;s:6:"340079";i:22;s:6:"340080";i:23;s:6:"340081";i:24;s:6:"340082";i:25;s:6:"340083";} |
| api_external_id | GSMCMN-5211216 |
| post_member_id | 269406 |
| post_agent_id | 269060 |
| post_coagent_id | 269058 |
| _sbi_oembed_done_checking | 1 |
| _edit_lock | 1685621356:7 |
| postal_code | 08801 |
| listed_date | 2023-04-01 |
| ffd_api_external_id | GSMCMN-5211216 |
| _listing_images | field_642ee01c5d170 |
329 319 Sidney Rd
329 319 Sidney Rd
Franklin Twp., New Jersey, 08801, USA
Status: Active
Retreat-Like Setting Affords Total Privacy with 30 total acres with 8500+sf Adirondack style home w/rental cottage. (2 lots). Main house has separate entry to 3 Rm guest area/private offices w/ full bath;on walk out lower level and offers in-home professional office / multi-generational possibilities. A grand salon w/18 ft ceilings, limestone fireplace & full length windows has monumental proportions- great entertaining space. A four level elevator services the home. Distinctive doors and accessories from around the world add distinction. Indoor exercise pool, indoor sport/squash court, 60×30 insulated Morton type building for cars/hobbies/workshop. 1800sf deck w/gazebo. Fabulous kitchen! see clients in a completely private suite of rooms. Plenty of parking and farm assessed for hay and fruit trees. Nature trail through the wooded area of the property! Just too many features to describe with description limitations.
Listing Agent
Array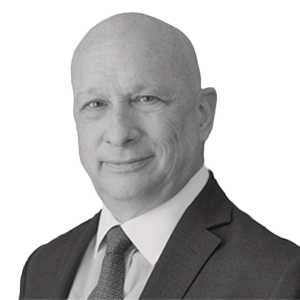 Properties You Might Also Like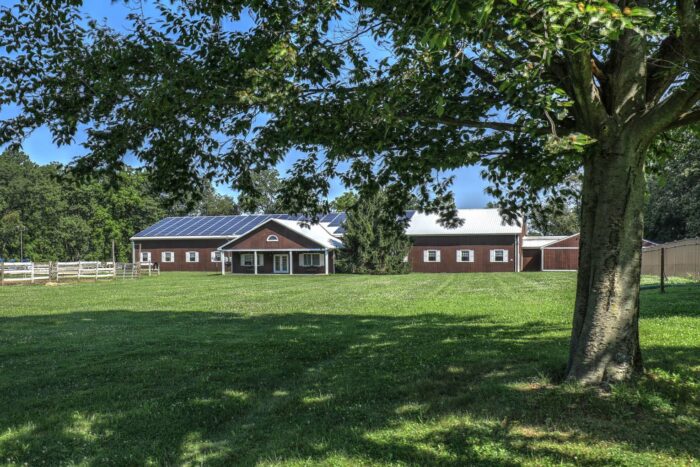 Franklin Twp., New Jersey, United States
24 Baker Rd
East Amwell Twp., New Jersey, United States
309 Wertsville Rd
This unique 6 Bedroom home with 4 Bathrooms is a prime example of the luxury real estate available in Franklin Twp., New Jersey. You can visit our New Jersey search pages for more luxury real estate choices in Franklin Twp..