| | |
| --- | --- |
| ffd_listing_title | 3 bedroom House in Little Venice |
| ffd_unique_id | |
| ffd_mls_id | |
| ffd_salesforce_id | a0E6g00000A42UKEAZ |
| ffd_address_pb | Warwick Place, Little Venice, W9 |
| address | Warwick Place, Little Venice, W9 |
| baths | 2 |
| beds | 3 |
| ffd_city_pb | Greater London |
| ffd_colistingagent_pb | |
| ffd_colistingagentemail_pb | |
| ffd_colistingagentmlsid | |
| ffd_colistingagentname | |
| ffd_colistingofficemlsid | |
| ffd_colistingofficename_pb | |
| ffd_country_pb | United Kingdom |
| ffd_createddate | 2023-03-10T00:27:58.000+0000 |
| about | Set just off Warwick Avenue on the charming one way Warwick Place is this wonderful three story end of terrace stucco front Victorian house. With abundant period charm and blend of contemporary design this house offers a family the most specular opportunity to live in central Little Venice a stones throw from Regents canal. The property is presented in immaculate decorative condition throughout featuring an open plan kitchen, dining area and conservatory ideal for entertaining. Further benefits include a double reception room with high ceilings and period features. Warwick Place is ideally located within 0.5 miles of Warwick Avenue Underground Station (Bakerloo line) and the fashionable cafes and restaurants of Clifton Road. Paddington Station and the Elizabeth Line (Crossrail) opening in 2019 are within a 0.6 miles walk alongside the picturesque canal, giving access to the city within 10 minutes. |
| ffd_displayaddress | |
| floor | |
| ffd_halfbathrooms_pb | 0 |
| ffd_hide_address_on_site | |
| ffd_key_words | Greater London;United Kingdom;City;Greater London, England;Westminster England;City Greater London;City Westminster;Westminster;UK |
| ffd_lastmodifieddate | 2023-03-23T00:13:14.000+0000 |
| lat | 51.5221 |
| ffd_listofficemlsid | |
| ffd_listofficename | |
| ffd_listingagent_pb | 0036g00002ALrRKAA1 |
| ffd_listing_agent_email | |
| ffd_listing_agent_firstname | |
| ffd_listing_agent_lastname | |
| ffd_listingagentmlsid | |
| ffd_listingagentname | |
| ffd_listing_agent_website | https://www.chestertons.co.uk/en-gb/property-to-buy/gb/little+venice/ven150154 |
| price | 2965276 |
| ffd_listingtype | Sale |
| location | Greater London, England, United Kingdom |
| lng | -0.183757 |
| sq_feet | 0 |
| ffd_non_member_paid | |
| ffd_other_currency_amount | 2800000 |
| ffd_other_currency_type | GBP |
| ffd_ownerid | 0056g000006m3dAAAQ |
| ffd_pool_pb | |
| ffd_price_upon_request | |
| building_type | Townhouse |
| ffd_id | a0E6g00000A42UKEAZ |
| ffd_totalarea_pb | 2446 |
| ffd_solddate | |
| ffd_soldprice | |
| ffd_state_pb | England |
| ffd_status | Active |
| ffd_threequarterbathrooms | 0 |
| ffd_unit_of_measure | Square Feet |
| ffd_brokerage_id | 0016g00002KskJEAAZ |
| year_built | 0 |
| ffd_postalcode_pb | W9 2PX |
| pba__WebsiteId__c | 330365 |
| pba__Listing_Website__c | https://www.forbesglobalproperties.com/listings/3-bedroom-house-in-little-venice |
| Site_Post_Id__c | 330365 |
| ffd_media | a:12:{i:0;s:88:"https://images.chestertons.co.uk/assets/r/chips/che/VEN/15/VEN150154_16-JPG-l-1600-0.jpg";i:1;s:88:"https://images.chestertons.co.uk/assets/r/chips/che/VEN/15/VEN150154_13-JPG-l-1600-0.jpg";i:2;s:88:"https://images.chestertons.co.uk/assets/r/chips/che/VEN/15/VEN150154_17-JPG-l-1600-0.jpg";i:3;s:88:"https://images.chestertons.co.uk/assets/r/chips/che/VEN/15/VEN150154_22-JPG-l-1600-0.jpg";i:4;s:88:"https://images.chestertons.co.uk/assets/r/chips/che/VEN/15/VEN150154_11-JPG-l-1600-0.jpg";i:5;s:88:"https://images.chestertons.co.uk/assets/r/chips/che/VEN/15/VEN150154_23-JPG-l-1600-0.jpg";i:6;s:88:"https://images.chestertons.co.uk/assets/r/chips/che/VEN/15/VEN150154_19-JPG-l-1600-0.jpg";i:7;s:88:"https://images.chestertons.co.uk/assets/r/chips/che/VEN/15/VEN150154_12-JPG-l-1600-0.jpg";i:8;s:88:"https://images.chestertons.co.uk/assets/r/chips/che/VEN/15/VEN150154_20-JPG-l-1600-0.jpg";i:9;s:88:"https://images.chestertons.co.uk/assets/r/chips/che/VEN/15/VEN150154_24-JPG-l-1600-0.jpg";i:10;s:88:"https://images.chestertons.co.uk/assets/r/chips/che/VEN/15/VEN150154_26-JPG-l-1600-0.jpg";i:11;s:88:"https://images.chestertons.co.uk/assets/r/chips/che/VEN/15/VEN150154_10-PNG-l-1600-0.jpg";} |
| _thumbnail_id | 330367 |
| ffd_featured_image | https://images.chestertons.co.uk/assets/r/chips/che/VEN/15/VEN150154_16-JPG-l-1600-0.jpg |
| agents | a:1:{i:0;s:6:"313251";} |
| _wp_old_date | 2023-03-11 |
| ffd_record_is_deleted | |
| _wp_old_slug | 3-bedroom-house-in-warwick-place |
| featured_images | 330367 |
| primary_media_0_image | 330367 |
| _primary_media_0_image | field_5f988067abcc4 |
| primary_media_0_video | |
| _primary_media_0_video | field_5f98807dabcc5 |
| primary_media_1_image | 330370 |
| _primary_media_1_image | field_5f988067abcc4 |
| primary_media_1_video | |
| _primary_media_1_video | field_5f98807dabcc5 |
| primary_media_2_image | 330366 |
| _primary_media_2_image | field_5f988067abcc4 |
| primary_media_2_video | |
| _primary_media_2_video | field_5f98807dabcc5 |
| primary_media | 3 |
| _primary_media | field_5f98805cabcc3 |
| secondary_media_0_image | 330367 |
| _secondary_media_0_image | field_5f988119a39fd |
| secondary_media_0_video | |
| _secondary_media_0_video | field_5f988119a39fe |
| secondary_media_1_image | 330370 |
| _secondary_media_1_image | field_5f988119a39fd |
| secondary_media_1_video | |
| _secondary_media_1_video | field_5f988119a39fe |
| secondary_media_2_image | 330375 |
| _secondary_media_2_image | field_5f988119a39fd |
| secondary_media_2_video | |
| _secondary_media_2_video | field_5f988119a39fe |
| secondary_media_3_image | 330373 |
| _secondary_media_3_image | field_5f988119a39fd |
| secondary_media_3_video | |
| _secondary_media_3_video | field_5f988119a39fe |
| secondary_media_4_image | 330374 |
| _secondary_media_4_image | field_5f988119a39fd |
| secondary_media_4_video | |
| _secondary_media_4_video | field_5f988119a39fe |
| secondary_media_5_image | 330371 |
| _secondary_media_5_image | field_5f988119a39fd |
| secondary_media_5_video | |
| _secondary_media_5_video | field_5f988119a39fe |
| secondary_media_6_image | 330376 |
| _secondary_media_6_image | field_5f988119a39fd |
| secondary_media_6_video | |
| _secondary_media_6_video | field_5f988119a39fe |
| secondary_media_7_image | 330377 |
| _secondary_media_7_image | field_5f988119a39fd |
| secondary_media_7_video | |
| _secondary_media_7_video | field_5f988119a39fe |
| secondary_media | 8 |
| _secondary_media | field_5f988119a39fc |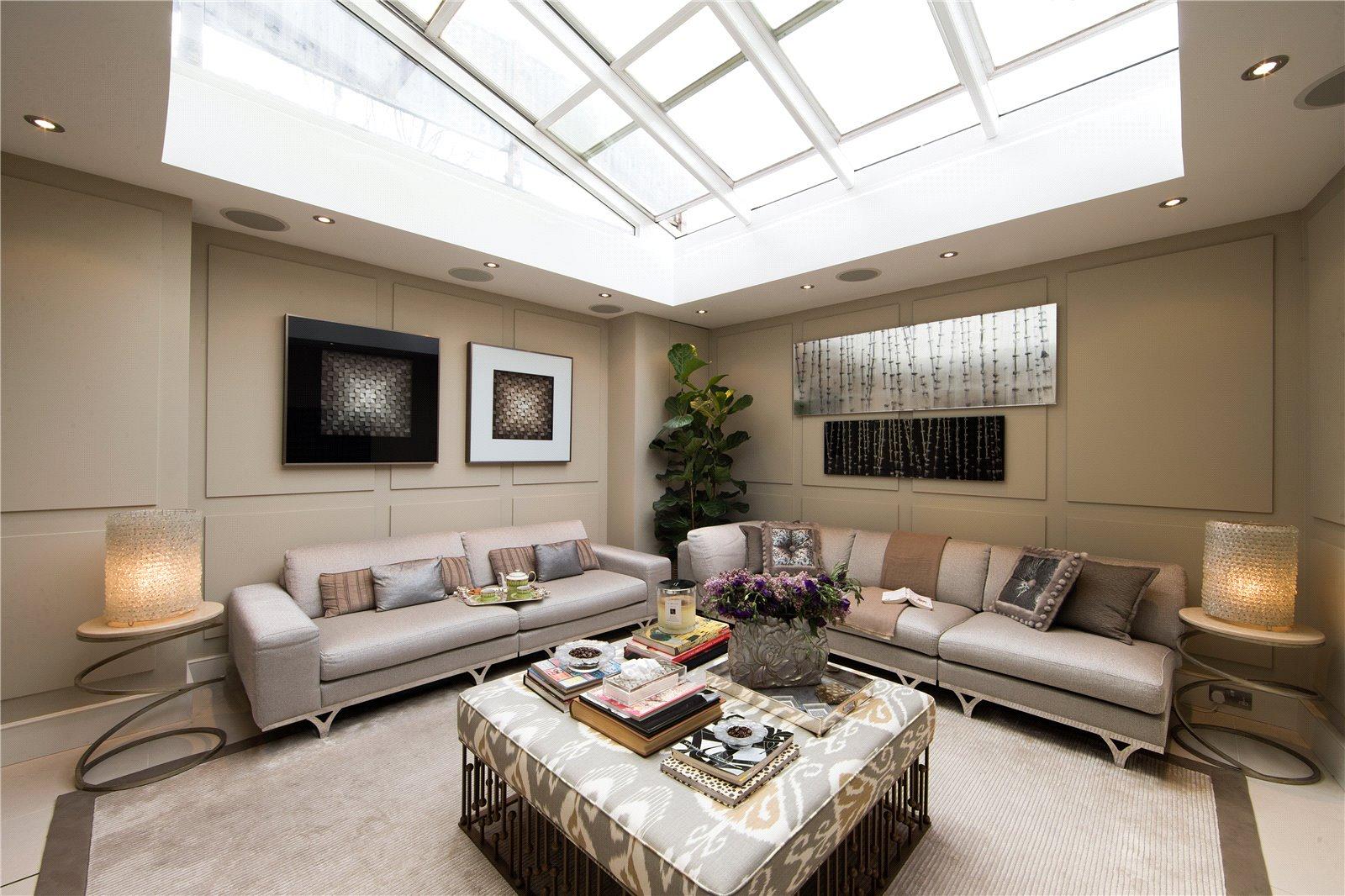 3 bedroom House in Little Venice
GBP 2,800,000
(US $2,965,276)
Warwick Place, Little Venice, W9
Greater London, England, United Kingdom
Status: Active
Set just off Warwick Avenue on the charming one way Warwick Place is this wonderful three story end of terrace stucco front Victorian house. With abundant period charm and blend of contemporary design this house offers a family the most specular opportunity to live in central Little Venice a stones throw from Regents canal. The property is presented in immaculate decorative condition throughout featuring an open plan kitchen, dining area and conservatory ideal for entertaining. Further benefits include a double reception room with high ceilings and period features. Warwick Place is ideally located within 0.5 miles of Warwick Avenue Underground Station (Bakerloo line) and the fashionable cafes and restaurants of Clifton Road. Paddington Station and the Elizabeth Line (Crossrail) opening in 2019 are within a 0.6 miles walk alongside the picturesque canal, giving access to the city within 10 minutes.
Properties You Might Also Like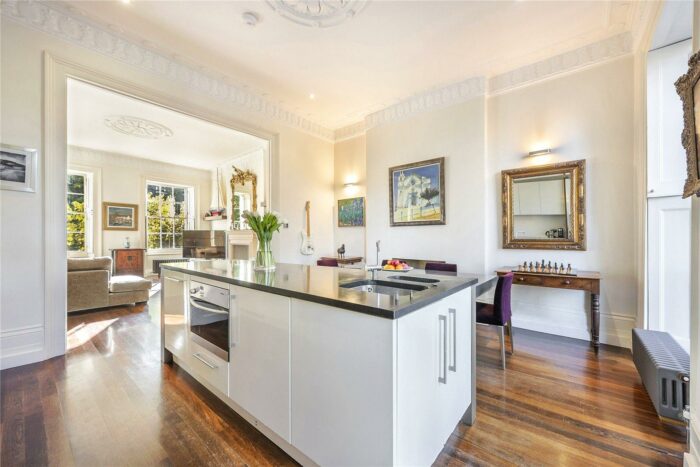 GBP 1,875,000
(US $1,985,676)
Greater London, England, United Kingdom
2 bedroom Flat/Apartment in Paddington
GBP 1,800,000
(US $1,906,249)
Greater London, England, United Kingdom
3 bedroom Flat/Apartment in Warwick Avenue
This unique 3 Bedroom home with 2 Bathrooms is a prime example of the luxury real estate available in Greater London, England. You can visit our England search pages for more luxury real estate choices in Greater London.