| | |
| --- | --- |
| ffd_listing_title | 3 bedroom House in Lightermans Walk |
| ffd_unique_id | |
| ffd_mls_id | |
| ffd_salesforce_id | a0E6g00000A3wOfEAJ |
| ffd_address_pb | Lightermans Walk, Wandsworth, SW18 |
| address | Lightermans Walk, Wandsworth, SW18 |
| baths | 2 |
| beds | 3 |
| ffd_city_pb | Greater London |
| ffd_colistingagent_pb | |
| ffd_colistingagentemail_pb | |
| ffd_colistingagentmlsid | |
| ffd_colistingagentname | |
| ffd_colistingofficemlsid | |
| ffd_colistingofficename_pb | |
| ffd_country_pb | United Kingdom |
| ffd_createddate | 2023-02-11T16:47:53.000+0000 |
| about | This stunning houseboat, converted from an original Thames Lighter, situated on a scenic & rare share of freehold mooring, offers a true luxury riverside lifestyle. Boasting fantastic entertaining space and 360 degree views, the living accommodation is flooded with natural light and bespoke design details. The contemporary eat-in kitchen is fully fitted and there is 28ft reception room with skylights, 2 decks fore and aft and a huge roof terrace with amazing views. On the lower deck there is a master bedroom with en-suite bathroom, shower and walk in wardrobe, 2 further bedrooms, a family bathroom, study, which can also be used as a 4th bedroom, plus a utility room. The houseboat also benefits from an automatic boat launcher, use of the gym and swimming pool in Prospect Quay, plus underground parking spaces are available to rent. The mooring is located by the Point Pleasant riverside development with easy reach of Wandsworth Town station, East Putney and Putney Bridge tube stations as well as the Wandsworth Riverside Quarter pier, with routes directly to the city. There are plenty of shops, bars, restaurants and other local amenities in the area. |
| ffd_displayaddress | |
| floor | |
| ffd_halfbathrooms_pb | 0 |
| ffd_hide_address_on_site | |
| ffd_key_words | Greater London;United Kingdom;City;Greater London, England;London Borough of Wandsworth England;City Greater London;City London Borough of Wandsworth;London Borough of Wandsworth;UK |
| ffd_lastmodifieddate | 2023-03-22T00:03:57.000+0000 |
| lat | 51.462884 |
| ffd_listofficemlsid | |
| ffd_listofficename | |
| ffd_listingagent_pb | 0036g00002AM6pnAAD |
| ffd_listing_agent_email | |
| ffd_listing_agent_firstname | |
| ffd_listing_agent_lastname | |
| ffd_listingagentmlsid | |
| ffd_listingagentname | |
| ffd_listing_agent_website | https://www.chestertons.co.uk/en-gb/property-to-buy/gb/wandsworth%2C+sw18/put140122 |
| price | 1853297 |
| ffd_listingtype | Sale |
| location | Greater London, England, United Kingdom |
| lng | -0.200635 |
| sq_feet | 0 |
| ffd_non_member_paid | |
| ffd_other_currency_amount | 1750000 |
| ffd_other_currency_type | GBP |
| ffd_ownerid | 0056g000006m29xAAA |
| ffd_pool_pb | |
| ffd_price_upon_request | |
| building_type | Townhouse |
| ffd_id | a0E6g00000A3wOfEAJ |
| ffd_totalarea_pb | 1947 |
| ffd_solddate | |
| ffd_soldprice | |
| ffd_state_pb | England |
| ffd_status | Active |
| ffd_threequarterbathrooms | 0 |
| ffd_unit_of_measure | Square Feet |
| ffd_brokerage_id | 0016g00002KskJEAAZ |
| year_built | 0 |
| ffd_postalcode_pb | SW18 1PS |
| pba__WebsiteId__c | 319889 |
| pba__Listing_Website__c | https://www.forbesglobalproperties.com/listings/3-bedroom-house-in-lightermans-walk |
| Site_Post_Id__c | 319889 |
| ffd_media | a:19:{i:0;s:88:"https://images.chestertons.co.uk/assets/r/chips/che/PUT/14/PUT140122_25-JPG-l-1600-0.jpg";i:1;s:88:"https://images.chestertons.co.uk/assets/r/chips/che/PUT/14/PUT140122_19-JPG-l-1600-0.jpg";i:2;s:88:"https://images.chestertons.co.uk/assets/r/chips/che/PUT/14/PUT140122_22-JPG-l-1600-0.jpg";i:3;s:88:"https://images.chestertons.co.uk/assets/r/chips/che/PUT/14/PUT140122_26-JPG-l-1600-0.jpg";i:4;s:88:"https://images.chestertons.co.uk/assets/r/chips/che/PUT/14/PUT140122_27-JPG-l-1600-0.jpg";i:5;s:88:"https://images.chestertons.co.uk/assets/r/chips/che/PUT/14/PUT140122_21-JPG-l-1600-0.jpg";i:6;s:88:"https://images.chestertons.co.uk/assets/r/chips/che/PUT/14/PUT140122_18-JPG-l-1600-0.jpg";i:7;s:88:"https://images.chestertons.co.uk/assets/r/chips/che/PUT/14/PUT140122_29-JPG-l-1600-0.jpg";i:8;s:88:"https://images.chestertons.co.uk/assets/r/chips/che/PUT/14/PUT140122_32-JPG-l-1600-0.jpg";i:9;s:88:"https://images.chestertons.co.uk/assets/r/chips/che/PUT/14/PUT140122_34-JPG-l-1600-0.jpg";i:10;s:88:"https://images.chestertons.co.uk/assets/r/chips/che/PUT/14/PUT140122_33-JPG-l-1600-0.jpg";i:11;s:88:"https://images.chestertons.co.uk/assets/r/chips/che/PUT/14/PUT140122_17-JPG-l-1600-0.jpg";i:12;s:88:"https://images.chestertons.co.uk/assets/r/chips/che/PUT/14/PUT140122_24-JPG-l-1600-0.jpg";i:13;s:88:"https://images.chestertons.co.uk/assets/r/chips/che/PUT/14/PUT140122_28-JPG-l-1600-0.jpg";i:14;s:88:"https://images.chestertons.co.uk/assets/r/chips/che/PUT/14/PUT140122_30-JPG-l-1600-0.jpg";i:15;s:88:"https://images.chestertons.co.uk/assets/r/chips/che/PUT/14/PUT140122_20-JPG-l-1600-0.jpg";i:16;s:88:"https://images.chestertons.co.uk/assets/r/chips/che/PUT/14/PUT140122_31-JPG-l-1600-0.jpg";i:17;s:88:"https://images.chestertons.co.uk/assets/r/chips/che/PUT/14/PUT140122_35-JPG-l-1600-0.jpg";i:18;s:88:"https://images.chestertons.co.uk/assets/r/chips/che/PUT/14/PUT140122_15-GIF-p-1600-0.jpg";} |
| _thumbnail_id | 319890 |
| ffd_featured_image | https://images.chestertons.co.uk/assets/r/chips/che/PUT/14/PUT140122_25-JPG-l-1600-0.jpg |
| agents | a:1:{i:0;s:6:"315695";} |
| _wp_old_date | 2023-02-17 |
| ffd_record_is_deleted | |
| featured_images | 319890 |
| primary_media_0_image | 319890 |
| _primary_media_0_image | field_5f988067abcc4 |
| primary_media_0_video | |
| _primary_media_0_video | field_5f98807dabcc5 |
| primary_media_1_image | 319892 |
| _primary_media_1_image | field_5f988067abcc4 |
| primary_media_1_video | |
| _primary_media_1_video | field_5f98807dabcc5 |
| primary_media_2_image | 319894 |
| _primary_media_2_image | field_5f988067abcc4 |
| primary_media_2_video | |
| _primary_media_2_video | field_5f98807dabcc5 |
| primary_media_3_image | 319897 |
| _primary_media_3_image | field_5f988067abcc4 |
| primary_media_3_video | |
| _primary_media_3_video | field_5f98807dabcc5 |
| primary_media_4_image | 319903 |
| _primary_media_4_image | field_5f988067abcc4 |
| primary_media_4_video | |
| _primary_media_4_video | field_5f98807dabcc5 |
| primary_media | 5 |
| _primary_media | field_5f98805cabcc3 |
| secondary_media_0_image | 319890 |
| _secondary_media_0_image | field_5f988119a39fd |
| secondary_media_0_video | |
| _secondary_media_0_video | field_5f988119a39fe |
| secondary_media_1_image | 319891 |
| _secondary_media_1_image | field_5f988119a39fd |
| secondary_media_1_video | |
| _secondary_media_1_video | field_5f988119a39fe |
| secondary_media_2_image | 319892 |
| _secondary_media_2_image | field_5f988119a39fd |
| secondary_media_2_video | |
| _secondary_media_2_video | field_5f988119a39fe |
| secondary_media_3_image | 319893 |
| _secondary_media_3_image | field_5f988119a39fd |
| secondary_media_3_video | |
| _secondary_media_3_video | field_5f988119a39fe |
| secondary_media_4_image | 319894 |
| _secondary_media_4_image | field_5f988119a39fd |
| secondary_media_4_video | |
| _secondary_media_4_video | field_5f988119a39fe |
| secondary_media_5_image | 319895 |
| _secondary_media_5_image | field_5f988119a39fd |
| secondary_media_5_video | |
| _secondary_media_5_video | field_5f988119a39fe |
| secondary_media_6_image | 319896 |
| _secondary_media_6_image | field_5f988119a39fd |
| secondary_media_6_video | |
| _secondary_media_6_video | field_5f988119a39fe |
| secondary_media_7_image | 319897 |
| _secondary_media_7_image | field_5f988119a39fd |
| secondary_media_7_video | |
| _secondary_media_7_video | field_5f988119a39fe |
| secondary_media_8_image | 319898 |
| _secondary_media_8_image | field_5f988119a39fd |
| secondary_media_8_video | |
| _secondary_media_8_video | field_5f988119a39fe |
| secondary_media_9_image | 319899 |
| _secondary_media_9_image | field_5f988119a39fd |
| secondary_media_9_video | |
| _secondary_media_9_video | field_5f988119a39fe |
| secondary_media_10_image | 319900 |
| _secondary_media_10_image | field_5f988119a39fd |
| secondary_media_10_video | |
| _secondary_media_10_video | field_5f988119a39fe |
| secondary_media_11_image | 319901 |
| _secondary_media_11_image | field_5f988119a39fd |
| secondary_media_11_video | |
| _secondary_media_11_video | field_5f988119a39fe |
| secondary_media_12_image | 319902 |
| _secondary_media_12_image | field_5f988119a39fd |
| secondary_media_12_video | |
| _secondary_media_12_video | field_5f988119a39fe |
| secondary_media_13_image | 319903 |
| _secondary_media_13_image | field_5f988119a39fd |
| secondary_media_13_video | |
| _secondary_media_13_video | field_5f988119a39fe |
| secondary_media_14_image | 319904 |
| _secondary_media_14_image | field_5f988119a39fd |
| secondary_media_14_video | |
| _secondary_media_14_video | field_5f988119a39fe |
| secondary_media_15_image | 319905 |
| _secondary_media_15_image | field_5f988119a39fd |
| secondary_media_15_video | |
| _secondary_media_15_video | field_5f988119a39fe |
| secondary_media_16_image | 319906 |
| _secondary_media_16_image | field_5f988119a39fd |
| secondary_media_16_video | |
| _secondary_media_16_video | field_5f988119a39fe |
| secondary_media_17_image | 319907 |
| _secondary_media_17_image | field_5f988119a39fd |
| secondary_media_17_video | |
| _secondary_media_17_video | field_5f988119a39fe |
| secondary_media_18_image | 319908 |
| _secondary_media_18_image | field_5f988119a39fd |
| secondary_media_18_video | |
| _secondary_media_18_video | field_5f988119a39fe |
| secondary_media | 19 |
| _secondary_media | field_5f988119a39fc |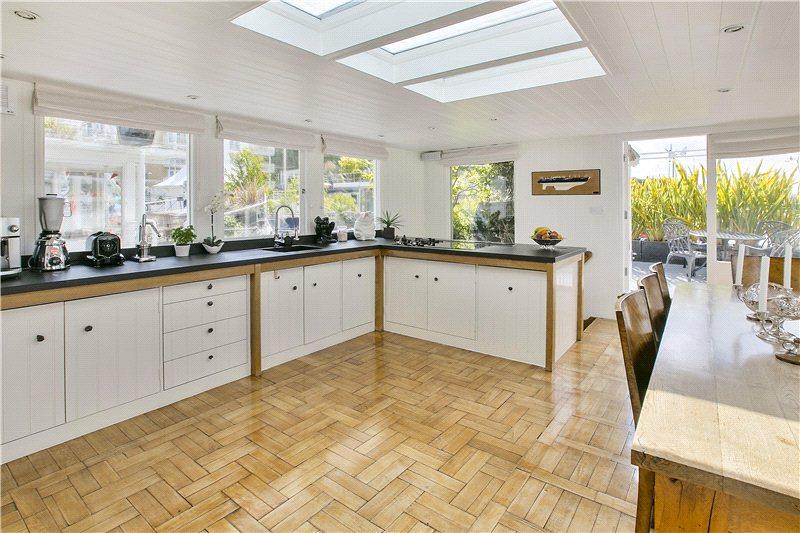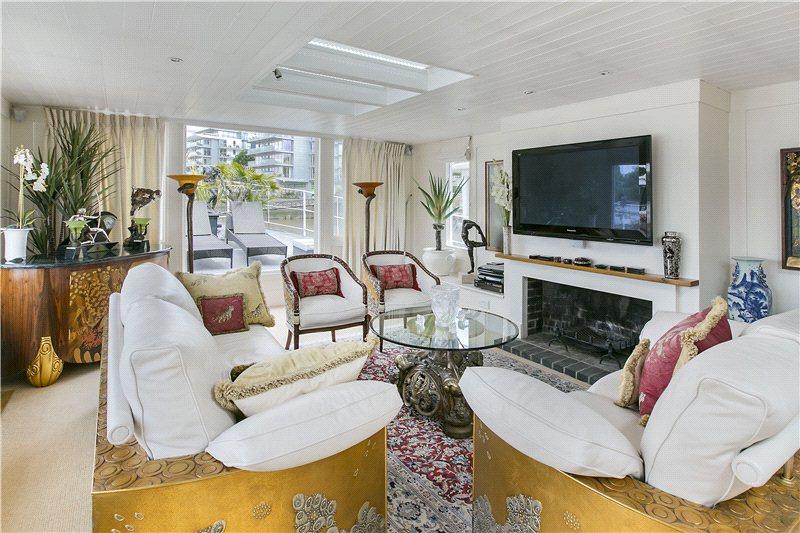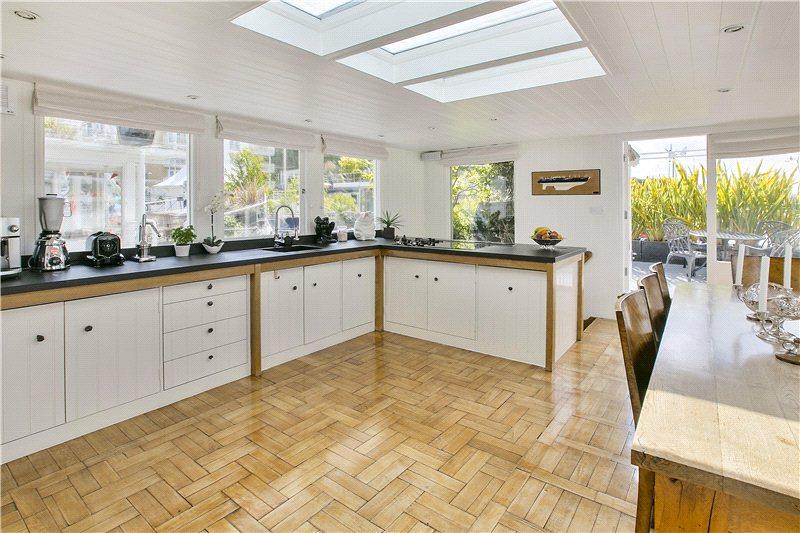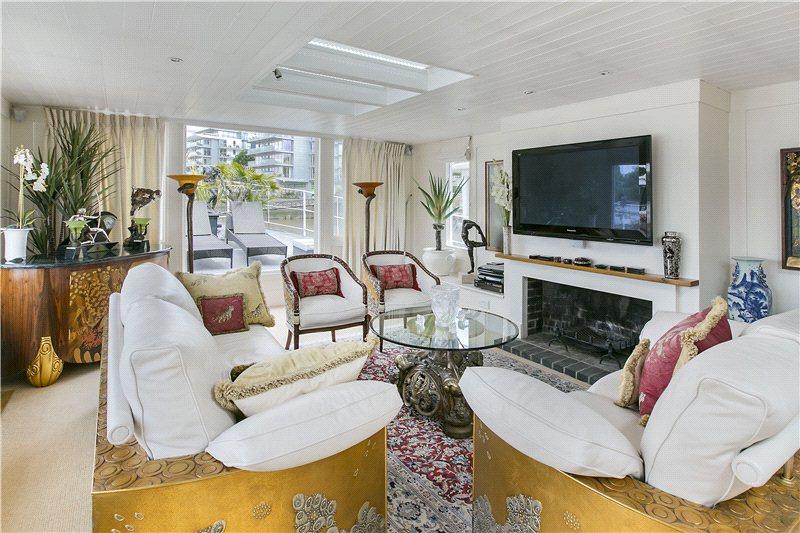 3 bedroom House in Lightermans Walk
GBP 1,750,000
(US $1,853,297)
Lightermans Walk, Wandsworth, SW18
Greater London, England, United Kingdom
Status: Active
This stunning houseboat, converted from an original Thames Lighter, situated on a scenic & rare share of freehold mooring, offers a true luxury riverside lifestyle. Boasting fantastic entertaining space and 360 degree views, the living accommodation is flooded with natural light and bespoke design details. The contemporary eat-in kitchen is fully fitted and there is 28ft reception room with skylights, 2 decks fore and aft and a huge roof terrace with amazing views. On the lower deck there is a master bedroom with en-suite bathroom, shower and walk in wardrobe, 2 further bedrooms, a family bathroom, study, which can also be used as a 4th bedroom, plus a utility room. The houseboat also benefits from an automatic boat launcher, use of the gym and swimming pool in Prospect Quay, plus underground parking spaces are available to rent. The mooring is located by the Point Pleasant riverside development with easy reach of Wandsworth Town station, East Putney and Putney Bridge tube stations as well as the Wandsworth Riverside Quarter pier, with routes directly to the city. There are plenty of shops, bars, restaurants and other local amenities in the area.
Properties You Might Also Like
GBP 1,700,000
(US $1,800,346)
Greater London, England, United Kingdom
2 bedroom Flat/Apartment in Wandsworth, SW18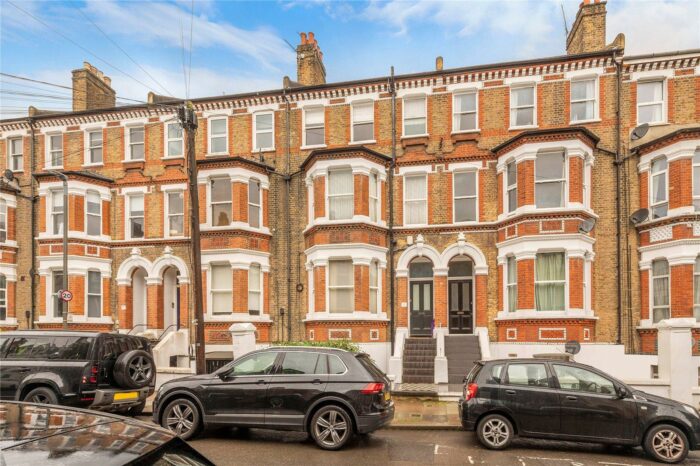 GBP 2,300,000
(US $2,435,762)
Greater London, England, United Kingdom
5 bedroom House in East Putney
This unique 3 Bedroom home with 2 Bathrooms is a prime example of the luxury real estate available in Greater London, England. You can visit our England search pages for more luxury real estate choices in Greater London.