| | |
| --- | --- |
| ffd_listing_title | 3 bedroom house in Angel Southside |
| ffd_unique_id | |
| ffd_mls_id | |
| ffd_salesforce_id | a0E6g00000A46GfEAJ |
| ffd_address_pb | Noel Road, Angel, N1 |
| address | Noel Road, Angel, N1 |
| baths | 3 |
| beds | 3 |
| ffd_city_pb | Greater London |
| ffd_colistingagent_pb | |
| ffd_colistingagentemail_pb | |
| ffd_colistingagentmlsid | |
| ffd_colistingagentname | |
| ffd_colistingofficemlsid | |
| ffd_colistingofficename_pb | |
| ffd_country_pb | United Kingdom |
| ffd_createddate | 2023-03-25T00:27:25.000+0000 |
| about | A 3 double bedroom Grade II listed Georgian mid-terraced house situated within the Duncan Terrace/ Colebrooke Row conservation area, on the tree lined Southern section of Noel Road, close to the delights of the Regents canal. The top floor is home to 2 double bedrooms, both with en-suites and with built-in wardrobes. The 1st floor is home to the principal bedroom with 2 beautiful large sash windows and a dressing area. To the rear is the main bathroom. The through reception room is positioned on the raised ground floor with elegant fire place, ornate ceiling cornice and beautiful sash window with working shutters. On the half landing can be found the guest WC. The lower ground floor is home to the dining room to the front leading to the modern fitted & well appointed kitchen. Across the rear is the conservatory which in turn opens to the private patio garden. The garden is charming, an oasis in the heart of Angel. Noel Road sits within the renowned Duncan Terrace/Colebrooke Row conservation area, affording superb access to an absolute wealth of local shops, bars and eateries, with particular note to those on Camden Passage, Upper Street and Exmouth Market. Angel Underground (Northern Line) provides convenient access to the City, with the transport hub that is Kings Cross/ St Pancras International just 1 stop on the Underground, providing superb links to travel around London and to mainland Europe. The bus routes on St John Street, Upper Street, Pentonville Road and City Road are all close by, as are the scenic walks of the canal. The 'Square Mile' of the City is within easy reach by bike or by foot. |
| ffd_displayaddress | |
| floor | |
| ffd_halfbathrooms_pb | 0 |
| ffd_hide_address_on_site | |
| ffd_key_words | Greater London;United Kingdom;City;Greater London, England;Islington England;City Greater London;City Islington;Islington;Angel Southside Greater London;UK |
| ffd_lastmodifieddate | 2023-05-28T00:29:33.000+0000 |
| lat | 51.533272 |
| ffd_listofficemlsid | |
| ffd_listofficename | |
| ffd_listingagent_pb | 0036g00002ALrTLAA1 |
| ffd_listing_agent_email | |
| ffd_listing_agent_firstname | |
| ffd_listing_agent_lastname | |
| ffd_listingagentmlsid | |
| ffd_listingagentname | |
| ffd_listing_agent_website | https://www.chestertons.co.uk/en-gb/property-to-buy/gb/street/noel+road+n1/hea230364 |
| price | 2794275 |
| ffd_listingtype | Sale |
| location | Greater London, England, United Kingdom |
| lng | -0.099424 |
| sq_feet | 0 |
| ffd_non_member_paid | |
| ffd_other_currency_amount | 2250000 |
| ffd_other_currency_type | GBP |
| ffd_ownerid | 0056g000006m3dUAAQ |
| ffd_pool_pb | |
| ffd_price_upon_request | |
| building_type | Townhouse |
| ffd_id | a0E6g00000A46GfEAJ |
| ffd_totalarea_pb | 0 |
| ffd_solddate | |
| ffd_soldprice | |
| ffd_state_pb | England |
| ffd_status | Under Contract |
| ffd_threequarterbathrooms | 0 |
| ffd_unit_of_measure | Square Feet |
| ffd_brokerage_id | 0016g00002KskJEAAZ |
| year_built | 0 |
| ffd_postalcode_pb | N1 8HE |
| pba__WebsiteId__c | 337651 |
| pba__Listing_Website__c | https://www.forbesglobalproperties.com/listings/3-bedroom-house-in-angel-southside |
| Site_Post_Id__c | 337651 |
| ffd_media | a:23:{i:0;s:88:"https://images.chestertons.co.uk/assets/r/chips/che/HEA/23/HEA230364_15-JPG-l-1600-0.jpg";i:1;s:88:"https://images.chestertons.co.uk/assets/r/chips/che/HEA/23/HEA230364_21-JPG-l-1600-0.jpg";i:2;s:88:"https://images.chestertons.co.uk/assets/r/chips/che/HEA/23/HEA230364_07-JPG-l-1600-0.jpg";i:3;s:88:"https://images.chestertons.co.uk/assets/r/chips/che/HEA/23/HEA230364_05-JPG-l-1600-0.jpg";i:4;s:88:"https://images.chestertons.co.uk/assets/r/chips/che/HEA/23/HEA230364_10-JPG-l-1600-0.jpg";i:5;s:88:"https://images.chestertons.co.uk/assets/r/chips/che/HEA/23/HEA230364_04-JPG-l-1600-0.jpg";i:6;s:88:"https://images.chestertons.co.uk/assets/r/chips/che/HEA/23/HEA230364_20-JPG-l-1600-0.jpg";i:7;s:88:"https://images.chestertons.co.uk/assets/r/chips/che/HEA/23/HEA230364_23-JPG-l-1600-0.jpg";i:8;s:88:"https://images.chestertons.co.uk/assets/r/chips/che/HEA/23/HEA230364_22-JPG-l-1600-0.jpg";i:9;s:88:"https://images.chestertons.co.uk/assets/r/chips/che/HEA/23/HEA230364_19-JPG-l-1600-0.jpg";i:10;s:88:"https://images.chestertons.co.uk/assets/r/chips/che/HEA/23/HEA230364_24-JPG-l-1600-0.jpg";i:11;s:88:"https://images.chestertons.co.uk/assets/r/chips/che/HEA/23/HEA230364_25-JPG-l-1600-0.jpg";i:12;s:88:"https://images.chestertons.co.uk/assets/r/chips/che/HEA/23/HEA230364_01-JPG-l-1600-0.jpg";i:13;s:88:"https://images.chestertons.co.uk/assets/r/chips/che/HEA/23/HEA230364_02-JPG-l-1600-0.jpg";i:14;s:88:"https://images.chestertons.co.uk/assets/r/chips/che/HEA/23/HEA230364_14-JPG-l-1600-0.jpg";i:15;s:88:"https://images.chestertons.co.uk/assets/r/chips/che/HEA/23/HEA230364_11-JPG-l-1600-0.jpg";i:16;s:88:"https://images.chestertons.co.uk/assets/r/chips/che/HEA/23/HEA230364_08-JPG-l-1600-0.jpg";i:17;s:88:"https://images.chestertons.co.uk/assets/r/chips/che/HEA/23/HEA230364_09-JPG-l-1600-0.jpg";i:18;s:88:"https://images.chestertons.co.uk/assets/r/chips/che/HEA/23/HEA230364_13-JPG-l-1600-0.jpg";i:19;s:88:"https://images.chestertons.co.uk/assets/r/chips/che/HEA/23/HEA230364_03-JPG-l-1600-0.jpg";i:20;s:88:"https://images.chestertons.co.uk/assets/r/chips/che/HEA/23/HEA230364_16-JPG-l-1600-0.jpg";i:21;s:88:"https://images.chestertons.co.uk/assets/r/chips/che/HEA/23/HEA230364_27-JPG-p-1600-0.jpg";i:22;s:88:"https://images.chestertons.co.uk/assets/r/chips/che/HEA/23/HEA230364_28-PNG-l-1600-0.jpg";} |
| _thumbnail_id | 337652 |
| ffd_featured_image | https://images.chestertons.co.uk/assets/r/chips/che/HEA/23/HEA230364_15-JPG-l-1600-0.jpg |
| agents | a:2:{i:0;s:6:"313254";i:1;N;} |
| _wp_old_date | 2023-03-28 |
| ffd_record_is_deleted | |
| _wp_old_slug | 3-bedroom-house-in-angel-southside-2 |
| featured_images | 337652 |
| listing_images | a:23:{i:0;s:6:"337652";i:1;s:6:"337653";i:2;s:6:"337654";i:3;s:6:"337655";i:4;s:6:"337656";i:5;s:6:"337657";i:6;s:6:"337658";i:7;s:6:"337659";i:8;s:6:"337660";i:9;s:6:"337661";i:10;s:6:"337662";i:11;s:6:"337663";i:12;s:6:"337664";i:13;s:6:"337665";i:14;s:6:"337666";i:15;s:6:"337667";i:16;s:6:"337668";i:17;s:6:"337669";i:18;s:6:"337670";i:19;s:6:"337671";i:20;s:6:"337672";i:21;s:6:"337673";i:22;s:6:"337674";} |
| api_external_id | HEA230364 |
| post_member_id | 312441 |
| post_agent_id | 313254 |
| postal_code | N1 8HE |
| ffd_unitnumber | |
| county | Islington |
| neighborhood | Angel Southside |
| listed_date | 2023-03-24 00:00:00.000000 |
| ffd_api_external_id | HEA230364 |
| post_coagent_id | |
| _listing_images | field_642ee01c5d170 |
| _sbi_oembed_done_checking | 1 |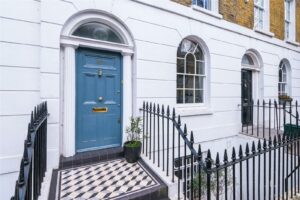 3 bedroom house in Angel Southside
GBP 2,250,000
(US $2,794,275)
Noel Road, Angel, N1
Greater London, England, N1 8HE, United Kingdom
Status: Under Contract
A 3 double bedroom Grade II listed Georgian mid-terraced house situated within the Duncan Terrace/ Colebrooke Row conservation area, on the tree lined Southern section of Noel Road, close to the delights of the Regents canal.
The top floor is home to 2 double bedrooms, both with en-suites and with built-in wardrobes. The 1st floor is home to the principal bedroom with 2 beautiful large sash windows and a dressing area. To the rear is the main bathroom. The through reception room is positioned on the raised ground floor with elegant fire place, ornate ceiling cornice and beautiful sash window with working shutters. On the half landing can be found the guest WC. The lower ground floor is home to the dining room to the front leading to the modern fitted & well appointed kitchen. Across the rear is the conservatory which in turn opens to the private patio garden. The garden is charming, an oasis in the heart of Angel. Noel Road sits within the renowned Duncan Terrace/Colebrooke Row conservation area, affording superb access to an absolute wealth of local shops, bars and eateries, with particular note to those on Camden Passage, Upper Street and Exmouth Market. Angel Underground (Northern Line) provides convenient access to the City, with the transport hub that is Kings Cross/ St Pancras International just 1 stop on the Underground, providing superb links to travel around London and to mainland Europe. The bus routes on St John Street, Upper Street, Pentonville Road and City Road are all close by, as are the scenic walks of the canal. The 'Square Mile' of the City is within easy reach by bike or by foot.
Properties You Might Also Like
GBP 1,750,000
(US $2,173,325)
Greater London, England, United Kingdom
4 bedroom house in Angel Southside
GBP 1,715,500
(US $2,130,479)
Greater London, England, United Kingdom
3 bedroom apartment in Micawber Wharf
This unique 3 Bedroom home with 3 Bathrooms is a prime example of the luxury real estate available in Greater London, England. You can visit our England search pages for more luxury real estate choices in Greater London.