| | |
| --- | --- |
| ffd_listing_title | 3 bedroom Flat in Micawber Wharf |
| ffd_unique_id | |
| ffd_mls_id | |
| ffd_salesforce_id | a0E6g00000A3wyfEAB |
| ffd_address_pb | City Road, Micawber Wharf, EC1V |
| address | City Road, Micawber Wharf, EC1V |
| baths | 3 |
| beds | 3 |
| ffd_city_pb | Greater London |
| ffd_colistingagent_pb | |
| ffd_colistingagentemail_pb | |
| ffd_colistingagentmlsid | |
| ffd_colistingagentname | |
| ffd_colistingofficemlsid | |
| ffd_colistingofficename_pb | |
| ffd_country_pb | United Kingdom |
| ffd_createddate | 2023-02-15T08:50:57.000+0000 |
| about | Situated in the heart of Zone 1, 250 City Road is within walking distance of Old Street and Angel. Every room has a view – with residences on the upper floors offering a spectacular panorama of the Capital. Outside, 1.9 acres of beautifully landscaped green spaces and secluded courtyards create a sense of calm, connected and contemporary living. Stunning 1, 2 and 3 bedroom apartments and penthouses surround the central plaza that will play host to cafés, restaurants, retail outlets and creative workspaces. Public areas are fully Wi-Fi enabled, while residents can enjoy five-star facilities from a state-of-the art gym, indoor pool and spa, to the business lounge, residents' lounge, 24-hour concierge service and 7th floor rooftop terrace. With everything on your doorstep there is no need to go far to find what you are looking for. Workplaces in the City and central London are just a short walk away, and beyond the tenth floors of the two towers a panorama of London opens up before you. Whether north west towards Angel or south east towards Old Street, the seamless link with the City continues at street level. Each tower nestles beside the adjacent buildings to provide welcoming pedestrian avenues that lead onto the wide central plaza. These integral residential towers effortlessly connect the extensive public parkland with the courtyards and gardens that lie between City Road and the quiet residential streets behind. The exterior architecture and interior designs share the same design-led approach. Apartments at the base enjoy a natural stone façade complemented by aluminium windows. The tower above follows the same window designs as well as complementary anodised aluminium panels. The overall effect is a breath-taking addition to this visionary new neighbourhood. 250 City Road goes beyond everyday expectations. As you make your way through 1.9 acres of beautifully landscaped Wi-Fi enabled public realm, the captivating open spaces that characterise this new quarter, you will discover new shops, cafés and restaurants – all within just a few steps of your front door. Three floors of versatile cutting edge office space, iBasin is ideal for forward thinking companies in a prime London location. This is the perfect balance between comfort and functionality. |
| ffd_displayaddress | |
| floor | |
| ffd_halfbathrooms_pb | 0 |
| ffd_hide_address_on_site | |
| ffd_key_words | Greater London;United Kingdom;City;Greater London, England;Islington England;City Greater London;City Islington;Islington;Micawber Wharf Greater London;UK |
| ffd_lastmodifieddate | 2023-03-24T00:21:23.000+0000 |
| lat | 51.528874 |
| ffd_listofficemlsid | |
| ffd_listofficename | |
| ffd_listingagent_pb | 0036g00002HR3z7AAD |
| ffd_listing_agent_email | |
| ffd_listing_agent_firstname | |
| ffd_listing_agent_lastname | |
| ffd_listingagentmlsid | |
| ffd_listingagentname | |
| ffd_listing_agent_website | https://www.chestertons.co.uk/en-gb/new-homes-to-buy/gb/street/city+road+ec1v/sjw220333 |
| price | 1802993 |
| ffd_listingtype | Sale |
| location | Greater London, England, United Kingdom |
| lng | -0.09533 |
| sq_feet | 0 |
| ffd_non_member_paid | |
| ffd_other_currency_amount | 1702500 |
| ffd_other_currency_type | GBP |
| ffd_ownerid | 0056g000006mHdeAAE |
| ffd_pool_pb | |
| ffd_price_upon_request | |
| building_type | Apartment |
| ffd_id | a0E6g00000A3wyfEAB |
| ffd_totalarea_pb | 1335 |
| ffd_solddate | |
| ffd_soldprice | |
| ffd_state_pb | England |
| ffd_status | Active |
| ffd_threequarterbathrooms | 0 |
| ffd_unit_of_measure | Square Feet |
| ffd_brokerage_id | 0016g00002KskJEAAZ |
| year_built | 0 |
| ffd_postalcode_pb | EC1V 2AB |
| pba__WebsiteId__c | 317479 |
| pba__Listing_Website__c | https://www.forbesglobalproperties.com/listings/3-bedroom-flat-in-micawber-wharf |
| Site_Post_Id__c | 317479 |
| ffd_media | a:14:{i:0;s:88:"https://images.chestertons.co.uk/assets/r/chips/che/SJW/22/SJW220333_01-JPG-l-1600-0.jpg";i:1;s:88:"https://images.chestertons.co.uk/assets/r/chips/che/SJW/22/SJW220333_02-JPG-l-1600-0.jpg";i:2;s:88:"https://images.chestertons.co.uk/assets/r/chips/che/SJW/22/SJW220333_03-JPG-l-1600-0.jpg";i:3;s:88:"https://images.chestertons.co.uk/assets/r/chips/che/SJW/22/SJW220333_04-JPG-p-1600-0.jpg";i:4;s:88:"https://images.chestertons.co.uk/assets/r/chips/che/SJW/22/SJW220333_05-JPG-l-1600-0.jpg";i:5;s:88:"https://images.chestertons.co.uk/assets/r/chips/che/SJW/22/SJW220333_06-JPG-l-1600-0.jpg";i:6;s:88:"https://images.chestertons.co.uk/assets/r/chips/che/SJW/22/SJW220333_07-JPG-l-1600-0.jpg";i:7;s:88:"https://images.chestertons.co.uk/assets/r/chips/che/SJW/22/SJW220333_08-JPG-l-1600-0.jpg";i:8;s:88:"https://images.chestertons.co.uk/assets/r/chips/che/SJW/22/SJW220333_09-JPG-l-1600-0.jpg";i:9;s:88:"https://images.chestertons.co.uk/assets/r/chips/che/SJW/22/SJW220333_10-JPG-l-1600-0.jpg";i:10;s:88:"https://images.chestertons.co.uk/assets/r/chips/che/SJW/22/SJW220333_11-JPG-p-1600-0.jpg";i:11;s:88:"https://images.chestertons.co.uk/assets/r/chips/che/SJW/22/SJW220333_12-JPG-l-1600-0.jpg";i:12;s:88:"https://images.chestertons.co.uk/assets/r/chips/che/SJW/22/SJW220333_13-JPG-l-1600-0.jpg";i:13;s:88:"https://images.chestertons.co.uk/assets/r/chips/che/SJW/22/SJW220333_14-JPG-p-1600-0.jpg";} |
| _thumbnail_id | 317480 |
| ffd_featured_image | https://images.chestertons.co.uk/assets/r/chips/che/SJW/22/SJW220333_01-JPG-l-1600-0.jpg |
| agents | a:1:{i:0;s:6:"335417";} |
| _wp_old_date | 2023-02-16 |
| ffd_record_is_deleted | |
| _wp_old_slug | 3-bedroom-flat-in-city-road |
| featured_images | 317480 |
| primary_media_0_image | 317480 |
| _primary_media_0_image | field_5f988067abcc4 |
| primary_media_0_video | |
| _primary_media_0_video | field_5f98807dabcc5 |
| primary_media_1_image | 317481 |
| _primary_media_1_image | field_5f988067abcc4 |
| primary_media_1_video | |
| _primary_media_1_video | field_5f98807dabcc5 |
| primary_media_2_image | 317482 |
| _primary_media_2_image | field_5f988067abcc4 |
| primary_media_2_video | |
| _primary_media_2_video | field_5f98807dabcc5 |
| primary_media | 3 |
| _primary_media | field_5f98805cabcc3 |
| secondary_media_0_image | 317480 |
| _secondary_media_0_image | field_5f988119a39fd |
| secondary_media_0_video | |
| _secondary_media_0_video | field_5f988119a39fe |
| secondary_media_1_image | 317481 |
| _secondary_media_1_image | field_5f988119a39fd |
| secondary_media_1_video | |
| _secondary_media_1_video | field_5f988119a39fe |
| secondary_media_2_image | 317482 |
| _secondary_media_2_image | field_5f988119a39fd |
| secondary_media_2_video | |
| _secondary_media_2_video | field_5f988119a39fe |
| secondary_media_3_image | 317483 |
| _secondary_media_3_image | field_5f988119a39fd |
| secondary_media_3_video | |
| _secondary_media_3_video | field_5f988119a39fe |
| secondary_media_4_image | 317484 |
| _secondary_media_4_image | field_5f988119a39fd |
| secondary_media_4_video | |
| _secondary_media_4_video | field_5f988119a39fe |
| secondary_media_5_image | 317485 |
| _secondary_media_5_image | field_5f988119a39fd |
| secondary_media_5_video | |
| _secondary_media_5_video | field_5f988119a39fe |
| secondary_media_6_image | 317486 |
| _secondary_media_6_image | field_5f988119a39fd |
| secondary_media_6_video | |
| _secondary_media_6_video | field_5f988119a39fe |
| secondary_media_7_image | 317487 |
| _secondary_media_7_image | field_5f988119a39fd |
| secondary_media_7_video | |
| _secondary_media_7_video | field_5f988119a39fe |
| secondary_media_8_image | 317488 |
| _secondary_media_8_image | field_5f988119a39fd |
| secondary_media_8_video | |
| _secondary_media_8_video | field_5f988119a39fe |
| secondary_media_9_image | 317489 |
| _secondary_media_9_image | field_5f988119a39fd |
| secondary_media_9_video | |
| _secondary_media_9_video | field_5f988119a39fe |
| secondary_media_10_image | 317490 |
| _secondary_media_10_image | field_5f988119a39fd |
| secondary_media_10_video | |
| _secondary_media_10_video | field_5f988119a39fe |
| secondary_media_11_image | 317491 |
| _secondary_media_11_image | field_5f988119a39fd |
| secondary_media_11_video | |
| _secondary_media_11_video | field_5f988119a39fe |
| secondary_media_12_image | 317492 |
| _secondary_media_12_image | field_5f988119a39fd |
| secondary_media_12_video | |
| _secondary_media_12_video | field_5f988119a39fe |
| secondary_media_13_image | 317493 |
| _secondary_media_13_image | field_5f988119a39fd |
| secondary_media_13_video | |
| _secondary_media_13_video | field_5f988119a39fe |
| secondary_media | 14 |
| _secondary_media | field_5f988119a39fc |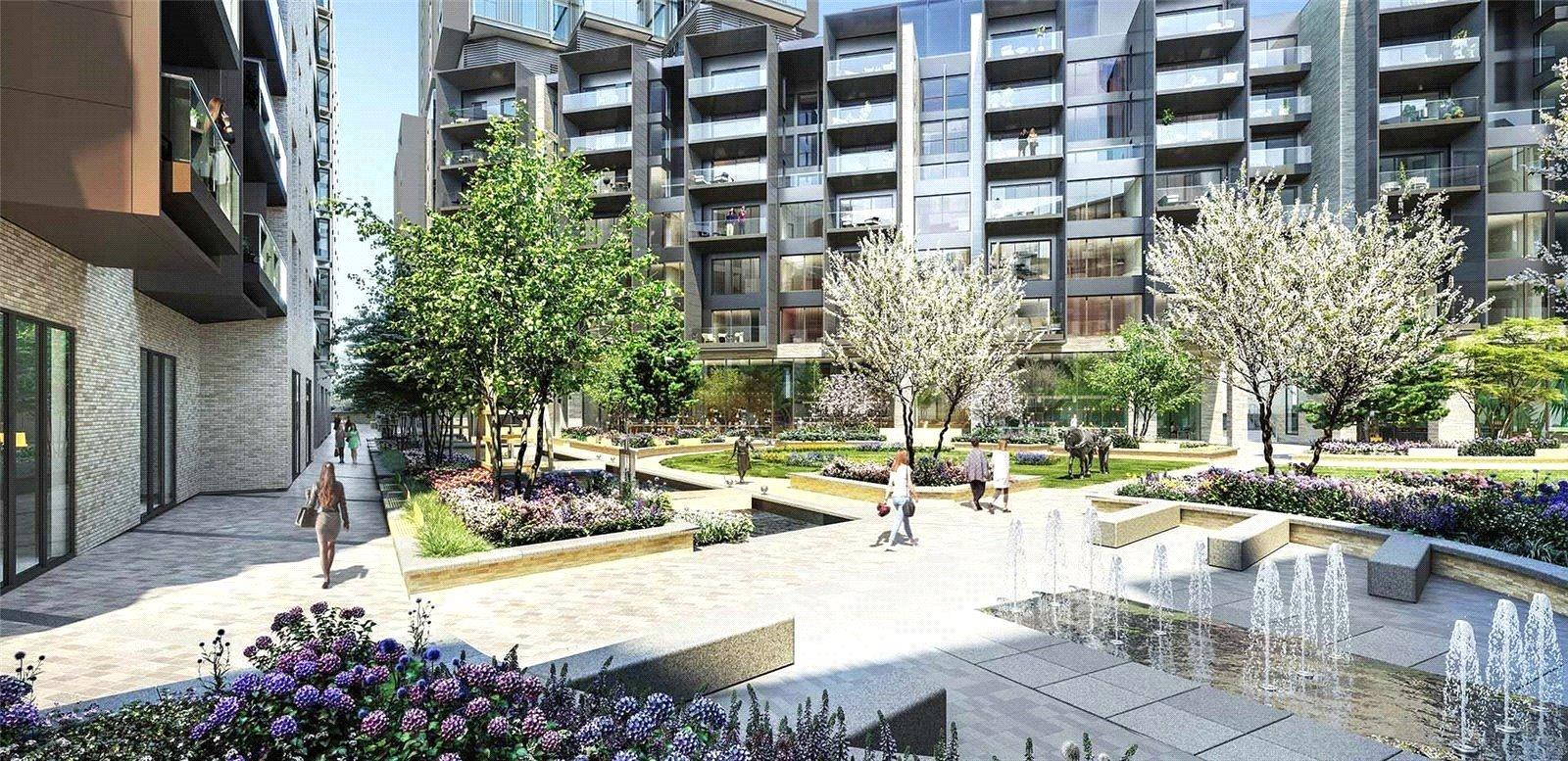 3 bedroom Flat in Micawber Wharf
GBP 1,702,500
(US $1,802,993)
City Road, Micawber Wharf, EC1V
Greater London, England, United Kingdom
Status: Active
Situated in the heart of Zone 1, 250 City Road is within walking distance of Old Street and Angel. Every room has a view – with residences on the upper floors offering a spectacular panorama of the Capital. Outside, 1.9 acres of beautifully landscaped green spaces and secluded courtyards create a sense of calm, connected and contemporary living. Stunning 1, 2 and 3 bedroom apartments and penthouses surround the central plaza that will play host to cafés, restaurants, retail outlets and creative workspaces. Public areas are fully Wi-Fi enabled, while residents can enjoy five-star facilities from a state-of-the art gym, indoor pool and spa, to the business lounge, residents' lounge, 24-hour concierge service and 7th floor rooftop terrace. With everything on your doorstep there is no need to go far to find what you are looking for. Workplaces in the City and central London are just a short walk away, and beyond the tenth floors of the two towers a panorama of London opens up before you. Whether north west towards Angel or south east towards Old Street, the seamless link with the City continues at street level. Each tower nestles beside the adjacent buildings to provide welcoming pedestrian avenues that lead onto the wide central plaza. These integral residential towers effortlessly connect the extensive public parkland with the courtyards and gardens that lie between City Road and the quiet residential streets behind. The exterior architecture and interior designs share the same design-led approach. Apartments at the base enjoy a natural stone façade complemented by aluminium windows. The tower above follows the same window designs as well as complementary anodised aluminium panels. The overall effect is a breath-taking addition to this visionary new neighbourhood. 250 City Road goes beyond everyday expectations. As you make your way through 1.9 acres of beautifully landscaped Wi-Fi enabled public realm, the captivating open spaces that characterise this new quarter, you will discover new shops, cafés and restaurants – all within just a few steps of your front door. Three floors of versatile cutting edge office space, iBasin is ideal for forward thinking companies in a prime London location. This is the perfect balance between comfort and functionality.
Properties You Might Also Like
GBP 1,715,500
(US $1,816,761)
Greater London, England, United Kingdom
3 bedroom Flat in Micawber Wharf
GBP 1,750,000
(US $1,853,297)
Greater London, England, United Kingdom
5 bedroom House in Angel Southside
This unique 3 Bedroom home with 3 Bathrooms is a prime example of the luxury real estate available in Greater London, England. You can visit our England search pages for more luxury real estate choices in Greater London.