| | |
| --- | --- |
| ffd_listing_title | 3 bedroom Flat/Apartment in West Brompton |
| ffd_unique_id | |
| ffd_mls_id | |
| ffd_salesforce_id | a0E6g00000A3wyaEAB |
| ffd_address_pb | Quant House, 2 Milmans Street, SW10 |
| address | Quant House, 2 Milmans Street, SW10 |
| baths | 3 |
| beds | 3 |
| ffd_city_pb | Greater London |
| ffd_colistingagent_pb | |
| ffd_colistingagentemail_pb | |
| ffd_colistingagentmlsid | |
| ffd_colistingagentname | |
| ffd_colistingofficemlsid | |
| ffd_colistingofficename_pb | |
| ffd_country_pb | United Kingdom |
| ffd_createddate | 2023-02-15T08:50:51.000+0000 |
| about | A spacious, three bedroom first floor (with lift) apartment situated within the popular portered building of Quant House, SW10. Highlights include: 975 year lease Private, underground parking Porter First floor with lift Main south west open plan living/dining room with 2.84m ceiling height Well appointed galley style kitchen Main bedroom with built in wardrobes and en suite bathroom. Two further double bedrooms, both with en suite and storage. Utility room, cloakroom and coat storage Air conditioning throughout The apartment sits on the first floor ensuring fantastic panoramic views from all the bedrooms and the main reception room. Quant House is a popular portered building situated on Milman's Street, Chelsea. This location offers simple access to central London via numerous bus links and the District line from Fulham Broadway Station, which is 1 miles away. Imperial Wharf. The area is well known for its fabulous restaurants, bars and boutique interior design shops. For the motorist, there is easy access to the A4/M4 towards Heathrow and the West. |
| ffd_displayaddress | |
| floor | |
| ffd_halfbathrooms_pb | 0 |
| ffd_hide_address_on_site | |
| ffd_key_words | Greater London;United Kingdom;City;Greater London, England;Kensington and Chelsea England;City Greater London;City Kensington and Chelsea;Kensington and Chelsea;West Brompton Greater London;UK |
| ffd_lastmodifieddate | 2023-03-17T00:03:17.000+0000 |
| lat | 51.482692 |
| ffd_listofficemlsid | |
| ffd_listofficename | |
| ffd_listingagent_pb | 0036g00002ALrQ7AAL |
| ffd_listing_agent_email | |
| ffd_listing_agent_firstname | |
| ffd_listing_agent_lastname | |
| ffd_listingagentmlsid | |
| ffd_listingagentname | |
| ffd_listing_agent_website | https://www.chestertons.co.uk/en-gb/property-to-buy/gb/west+brompton/skn220152 |
| price | 1800346 |
| ffd_listingtype | Sale |
| location | Greater London, England, United Kingdom |
| lng | -0.175347 |
| sq_feet | 0 |
| ffd_non_member_paid | |
| ffd_other_currency_amount | 1700000 |
| ffd_other_currency_type | GBP |
| ffd_ownerid | 0056g000006m3d5AAA |
| ffd_pool_pb | |
| ffd_price_upon_request | |
| building_type | Apartment |
| ffd_id | a0E6g00000A3wyaEAB |
| ffd_totalarea_pb | 1576 |
| ffd_solddate | |
| ffd_soldprice | |
| ffd_state_pb | England |
| ffd_status | Active |
| ffd_threequarterbathrooms | 0 |
| ffd_unit_of_measure | Square Feet |
| ffd_brokerage_id | 0016g00002KskJEAAZ |
| year_built | 0 |
| ffd_postalcode_pb | SW10 0DA |
| pba__WebsiteId__c | 320613 |
| pba__Listing_Website__c | https://www.forbesglobalproperties.com/listings/3-bedroom-flat-apartment-in-west-brompton |
| Site_Post_Id__c | 320613 |
| ffd_media | a:27:{i:0;s:88:"https://images.chestertons.co.uk/assets/r/chips/che/SKN/22/SKN220152_07-JPG-l-1600-0.jpg";i:1;s:88:"https://images.chestertons.co.uk/assets/r/chips/che/SKN/22/SKN220152_08-JPG-l-1600-0.jpg";i:2;s:88:"https://images.chestertons.co.uk/assets/r/chips/che/SKN/22/SKN220152_13-JPG-l-1600-0.jpg";i:3;s:88:"https://images.chestertons.co.uk/assets/r/chips/che/SKN/22/SKN220152_16-JPG-l-1600-0.jpg";i:4;s:88:"https://images.chestertons.co.uk/assets/r/chips/che/SKN/22/SKN220152_15-JPG-l-1600-0.jpg";i:5;s:88:"https://images.chestertons.co.uk/assets/r/chips/che/SKN/22/SKN220152_03-JPG-l-1600-0.jpg";i:6;s:88:"https://images.chestertons.co.uk/assets/r/chips/che/SKN/22/SKN220152_04-JPG-l-1600-0.jpg";i:7;s:88:"https://images.chestertons.co.uk/assets/r/chips/che/SKN/22/SKN220152_09-JPG-l-1600-0.jpg";i:8;s:88:"https://images.chestertons.co.uk/assets/r/chips/che/SKN/22/SKN220152_10-JPG-l-1600-0.jpg";i:9;s:88:"https://images.chestertons.co.uk/assets/r/chips/che/SKN/22/SKN220152_11-JPG-l-1600-0.jpg";i:10;s:88:"https://images.chestertons.co.uk/assets/r/chips/che/SKN/22/SKN220152_06-JPG-l-1600-0.jpg";i:11;s:88:"https://images.chestertons.co.uk/assets/r/chips/che/SKN/22/SKN220152_14-JPG-l-1600-0.jpg";i:12;s:88:"https://images.chestertons.co.uk/assets/r/chips/che/SKN/22/SKN220152_12-JPG-l-1600-0.jpg";i:13;s:88:"https://images.chestertons.co.uk/assets/r/chips/che/SKN/22/SKN220152_18-JPG-l-1600-0.jpg";i:14;s:88:"https://images.chestertons.co.uk/assets/r/chips/che/SKN/22/SKN220152_19-JPG-l-1600-0.jpg";i:15;s:88:"https://images.chestertons.co.uk/assets/r/chips/che/SKN/22/SKN220152_17-JPG-l-1600-0.jpg";i:16;s:88:"https://images.chestertons.co.uk/assets/r/chips/che/SKN/22/SKN220152_20-JPG-l-1600-0.jpg";i:17;s:88:"https://images.chestertons.co.uk/assets/r/chips/che/SKN/22/SKN220152_05-JPG-l-1600-0.jpg";i:18;s:88:"https://images.chestertons.co.uk/assets/r/chips/che/SKN/22/SKN220152_21-JPG-l-1600-0.jpg";i:19;s:88:"https://images.chestertons.co.uk/assets/r/chips/che/SKN/22/SKN220152_22-JPG-p-1600-0.jpg";i:20;s:88:"https://images.chestertons.co.uk/assets/r/chips/che/SKN/22/SKN220152_23-JPG-p-1600-0.jpg";i:21;s:88:"https://images.chestertons.co.uk/assets/r/chips/che/SKN/22/SKN220152_24-JPG-p-1600-0.jpg";i:22;s:88:"https://images.chestertons.co.uk/assets/r/chips/che/SKN/22/SKN220152_25-JPG-p-1600-0.jpg";i:23;s:88:"https://images.chestertons.co.uk/assets/r/chips/che/SKN/22/SKN220152_26-JPG-p-1600-0.jpg";i:24;s:88:"https://images.chestertons.co.uk/assets/r/chips/che/SKN/22/SKN220152_27-JPG-p-1600-0.jpg";i:25;s:88:"https://images.chestertons.co.uk/assets/r/chips/che/SKN/22/SKN220152_02-JPG-l-1600-0.jpg";i:26;s:88:"https://images.chestertons.co.uk/assets/r/chips/che/SKN/22/SKN220152_01-PNG-l-1600-0.jpg";} |
| _thumbnail_id | 320614 |
| ffd_featured_image | https://images.chestertons.co.uk/assets/r/chips/che/SKN/22/SKN220152_07-JPG-l-1600-0.jpg |
| agents | a:1:{i:0;s:6:"313250";} |
| _wp_old_date | 2023-02-17 |
| ffd_record_is_deleted | |
| _wp_old_slug | 3-bedroom-flat-apartment-in-quant-house |
| featured_images | 320614 |
| primary_media_0_image | 320614 |
| _primary_media_0_image | field_5f988067abcc4 |
| primary_media_0_video | |
| _primary_media_0_video | field_5f98807dabcc5 |
| primary_media_1_image | 320615 |
| _primary_media_1_image | field_5f988067abcc4 |
| primary_media_1_video | |
| _primary_media_1_video | field_5f98807dabcc5 |
| primary_media_2_image | 320616 |
| _primary_media_2_image | field_5f988067abcc4 |
| primary_media_2_video | |
| _primary_media_2_video | field_5f98807dabcc5 |
| primary_media | 3 |
| _primary_media | field_5f98805cabcc3 |
| secondary_media_0_image | 320614 |
| _secondary_media_0_image | field_5f988119a39fd |
| secondary_media_0_video | |
| _secondary_media_0_video | field_5f988119a39fe |
| secondary_media_1_image | 320615 |
| _secondary_media_1_image | field_5f988119a39fd |
| secondary_media_1_video | |
| _secondary_media_1_video | field_5f988119a39fe |
| secondary_media_2_image | 320616 |
| _secondary_media_2_image | field_5f988119a39fd |
| secondary_media_2_video | |
| _secondary_media_2_video | field_5f988119a39fe |
| secondary_media_3_image | 320617 |
| _secondary_media_3_image | field_5f988119a39fd |
| secondary_media_3_video | |
| _secondary_media_3_video | field_5f988119a39fe |
| secondary_media_4_image | 320618 |
| _secondary_media_4_image | field_5f988119a39fd |
| secondary_media_4_video | |
| _secondary_media_4_video | field_5f988119a39fe |
| secondary_media_5_image | 320619 |
| _secondary_media_5_image | field_5f988119a39fd |
| secondary_media_5_video | |
| _secondary_media_5_video | field_5f988119a39fe |
| secondary_media_6_image | 320620 |
| _secondary_media_6_image | field_5f988119a39fd |
| secondary_media_6_video | |
| _secondary_media_6_video | field_5f988119a39fe |
| secondary_media_7_image | 320621 |
| _secondary_media_7_image | field_5f988119a39fd |
| secondary_media_7_video | |
| _secondary_media_7_video | field_5f988119a39fe |
| secondary_media_8_image | 320622 |
| _secondary_media_8_image | field_5f988119a39fd |
| secondary_media_8_video | |
| _secondary_media_8_video | field_5f988119a39fe |
| secondary_media_9_image | 320623 |
| _secondary_media_9_image | field_5f988119a39fd |
| secondary_media_9_video | |
| _secondary_media_9_video | field_5f988119a39fe |
| secondary_media_10_image | 320624 |
| _secondary_media_10_image | field_5f988119a39fd |
| secondary_media_10_video | |
| _secondary_media_10_video | field_5f988119a39fe |
| secondary_media_11_image | 320625 |
| _secondary_media_11_image | field_5f988119a39fd |
| secondary_media_11_video | |
| _secondary_media_11_video | field_5f988119a39fe |
| secondary_media_12_image | 320626 |
| _secondary_media_12_image | field_5f988119a39fd |
| secondary_media_12_video | |
| _secondary_media_12_video | field_5f988119a39fe |
| secondary_media_13_image | 320627 |
| _secondary_media_13_image | field_5f988119a39fd |
| secondary_media_13_video | |
| _secondary_media_13_video | field_5f988119a39fe |
| secondary_media_14_image | 320628 |
| _secondary_media_14_image | field_5f988119a39fd |
| secondary_media_14_video | |
| _secondary_media_14_video | field_5f988119a39fe |
| secondary_media_15_image | 320629 |
| _secondary_media_15_image | field_5f988119a39fd |
| secondary_media_15_video | |
| _secondary_media_15_video | field_5f988119a39fe |
| secondary_media_16_image | 320630 |
| _secondary_media_16_image | field_5f988119a39fd |
| secondary_media_16_video | |
| _secondary_media_16_video | field_5f988119a39fe |
| secondary_media_17_image | 320631 |
| _secondary_media_17_image | field_5f988119a39fd |
| secondary_media_17_video | |
| _secondary_media_17_video | field_5f988119a39fe |
| secondary_media_18_image | 320632 |
| _secondary_media_18_image | field_5f988119a39fd |
| secondary_media_18_video | |
| _secondary_media_18_video | field_5f988119a39fe |
| secondary_media_19_image | 320633 |
| _secondary_media_19_image | field_5f988119a39fd |
| secondary_media_19_video | |
| _secondary_media_19_video | field_5f988119a39fe |
| secondary_media_20_image | 320634 |
| _secondary_media_20_image | field_5f988119a39fd |
| secondary_media_20_video | |
| _secondary_media_20_video | field_5f988119a39fe |
| secondary_media_21_image | 320635 |
| _secondary_media_21_image | field_5f988119a39fd |
| secondary_media_21_video | |
| _secondary_media_21_video | field_5f988119a39fe |
| secondary_media_22_image | 320636 |
| _secondary_media_22_image | field_5f988119a39fd |
| secondary_media_22_video | |
| _secondary_media_22_video | field_5f988119a39fe |
| secondary_media_23_image | 320637 |
| _secondary_media_23_image | field_5f988119a39fd |
| secondary_media_23_video | |
| _secondary_media_23_video | field_5f988119a39fe |
| secondary_media_24_image | 320638 |
| _secondary_media_24_image | field_5f988119a39fd |
| secondary_media_24_video | |
| _secondary_media_24_video | field_5f988119a39fe |
| secondary_media_25_image | 320639 |
| _secondary_media_25_image | field_5f988119a39fd |
| secondary_media_25_video | |
| _secondary_media_25_video | field_5f988119a39fe |
| secondary_media_26_image | 320640 |
| _secondary_media_26_image | field_5f988119a39fd |
| secondary_media_26_video | |
| _secondary_media_26_video | field_5f988119a39fe |
| secondary_media | 27 |
| _secondary_media | field_5f988119a39fc |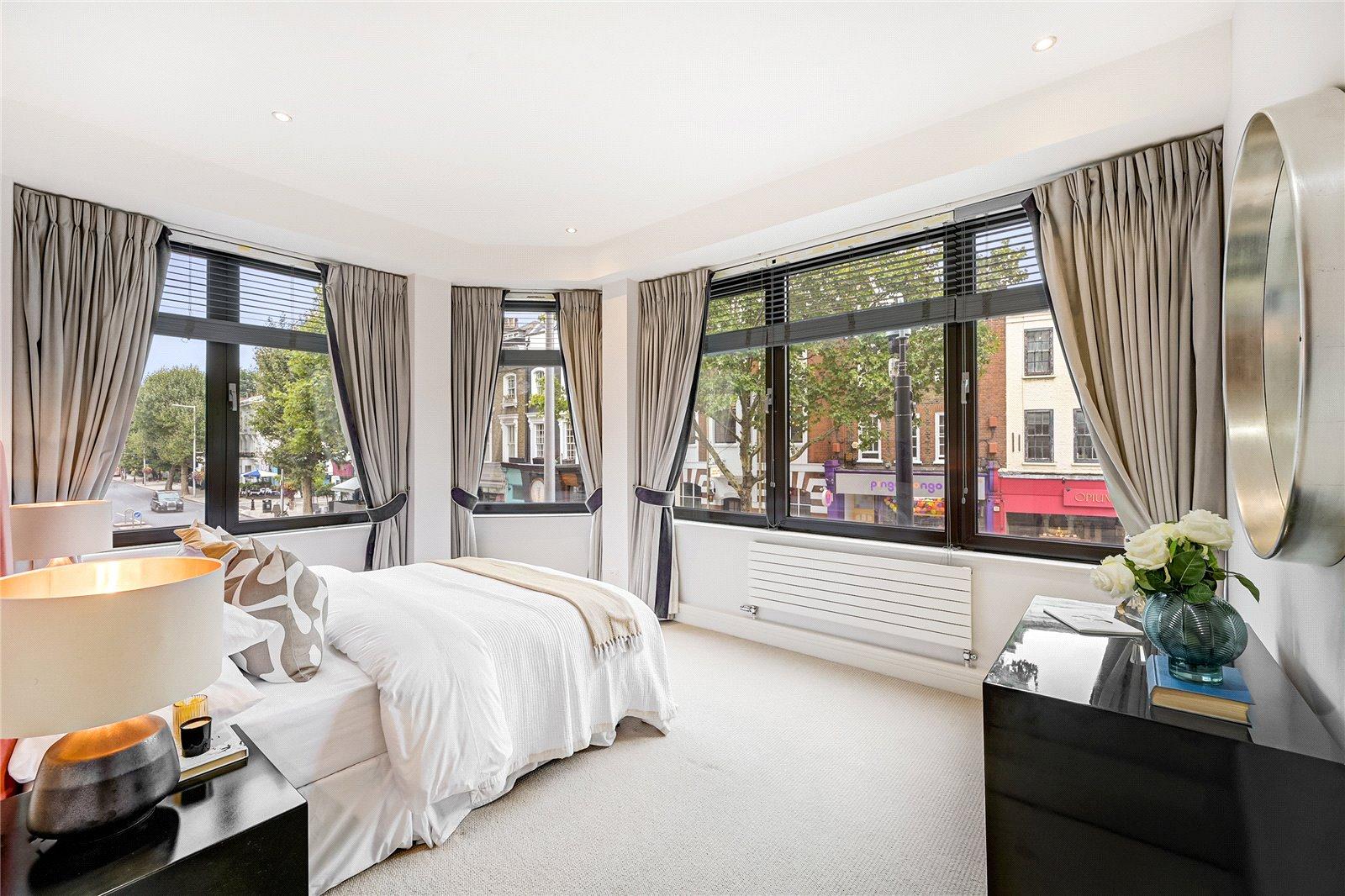 3 bedroom Flat/Apartment in West Brompton
GBP 1,700,000
(US $1,800,346)
Quant House, 2 Milmans Street, SW10
Greater London, England, United Kingdom
Status: Active
A spacious, three bedroom first floor (with lift) apartment situated within the popular portered building of Quant House, SW10. Highlights include: 975 year lease Private, underground parking Porter First floor with lift Main south west open plan living/dining room with 2.84m ceiling height Well appointed galley style kitchen Main bedroom with built in wardrobes and en suite bathroom. Two further double bedrooms, both with en suite and storage. Utility room, cloakroom and coat storage Air conditioning throughout The apartment sits on the first floor ensuring fantastic panoramic views from all the bedrooms and the main reception room. Quant House is a popular portered building situated on Milman's Street, Chelsea. This location offers simple access to central London via numerous bus links and the District line from Fulham Broadway Station, which is 1 miles away. Imperial Wharf. The area is well known for its fabulous restaurants, bars and boutique interior design shops. For the motorist, there is easy access to the A4/M4 towards Heathrow and the West.
Properties You Might Also Like
GBP 1,950,000
(US $2,065,103)
Greater London, England, United Kingdom
3 bedroom Flat/Apartment in The Boltons
GBP 6,500,000
(US $6,883,675)
Greater London, England, United Kingdom
4 bedroom House in Chelsea
This unique 3 Bedroom home with 3 Bathrooms is a prime example of the luxury real estate available in Greater London, England. You can visit our England search pages for more luxury real estate choices in Greater London.