| | |
| --- | --- |
| ffd_listing_title | 3 bedroom apartment near Battersea Power Station |
| ffd_unique_id | |
| ffd_mls_id | |
| ffd_salesforce_id | a0E6g00000A3wMeEAJ |
| ffd_address_pb | Scott House, 23 Circus Road West, SW11 |
| address | Scott House, 23 Circus Road West, SW11 |
| baths | 3 |
| beds | 3 |
| ffd_city_pb | Greater London |
| ffd_colistingagent_pb | |
| ffd_colistingagentemail_pb | |
| ffd_colistingagentmlsid | |
| ffd_colistingagentname | |
| ffd_colistingofficemlsid | |
| ffd_colistingofficename_pb | |
| ffd_country_pb | United Kingdom |
| ffd_createddate | 2023-02-11T11:09:15.000+0000 |
| about | This immaculate three bedroom property in Phase 1 on the Battersea Power Station development offers a unbeaten view of Central and North London. The three bedroom, three bathroom property was designed by Sophie Patterson including all furnishings, giving it a step up in every aspect. The iconic Battersea Power Station offers a range of amenities, residents benefit from 24-hour concierge, swimming pool, gym, screening room and private dining rooms.. Further to this the developments recent opening of the extension of the Northern Line offers great transport links both to Central and South London. In addition to residential properties, the Battersea Power Station development will include a six-acre park, a new high street, office and retail space, a library, medical centre, childcare facilities, leisure and culture facilities as well as a 2,000-capacity events space. With so many shops, restaurants and events coming to the area, Battersea Power Station will become a destination in itself. |
| ffd_displayaddress | |
| floor | |
| ffd_halfbathrooms_pb | 0 |
| ffd_hide_address_on_site | |
| ffd_key_words | Greater London;United Kingdom;City;Greater London, England;London Borough of Wandsworth England;City Greater London;City London Borough of Wandsworth;London Borough of Wandsworth;Battersea Power Station Greater London;UK |
| ffd_lastmodifieddate | 2023-05-28T00:35:45.000+0000 |
| lat | 51.48278 |
| ffd_listofficemlsid | |
| ffd_listofficename | |
| ffd_listingagent_pb | 0036g00002AMG81AAH |
| ffd_listing_agent_email | |
| ffd_listing_agent_firstname | |
| ffd_listing_agent_lastname | |
| ffd_listingagentmlsid | |
| ffd_listingagentname | |
| ffd_listing_agent_website | https://www.chestertons.co.uk/en-gb/property-to-buy/gb/battersea+power+station/bps220138 |
| price | 5278075 |
| ffd_listingtype | Sale |
| location | Greater London, England, United Kingdom |
| lng | -0.145977 |
| sq_feet | 0 |
| ffd_non_member_paid | |
| ffd_other_currency_amount | 4250000 |
| ffd_other_currency_type | GBP |
| ffd_ownerid | 0056g000006m6mBAAQ |
| ffd_pool_pb | |
| ffd_price_upon_request | |
| building_type | Apartment |
| ffd_id | a0E6g00000A3wMeEAJ |
| ffd_totalarea_pb | 2047 |
| ffd_solddate | |
| ffd_soldprice | |
| ffd_state_pb | England |
| ffd_status | Active |
| ffd_threequarterbathrooms | 0 |
| ffd_unit_of_measure | Square Feet |
| ffd_brokerage_id | 0016g00002KskJEAAZ |
| year_built | 0 |
| ffd_postalcode_pb | SW11 8EJ |
| pba__WebsiteId__c | 318000 |
| pba__Listing_Website__c | https://www.forbesglobalproperties.com/listings/3-bedroom-apartment-near-battersea-power-station |
| Site_Post_Id__c | 318000 |
| ffd_media | a:11:{i:0;s:88:"https://images.chestertons.co.uk/assets/r/chips/che/BPS/22/BPS220138_10-JPG-l-1600-0.jpg";i:1;s:88:"https://images.chestertons.co.uk/assets/r/chips/che/BPS/22/BPS220138_18-JPG-l-1600-0.jpg";i:2;s:88:"https://images.chestertons.co.uk/assets/r/chips/che/BPS/22/BPS220138_01-JPG-l-1600-0.jpg";i:3;s:88:"https://images.chestertons.co.uk/assets/r/chips/che/BPS/22/BPS220138_08-JPG-l-1600-0.jpg";i:4;s:88:"https://images.chestertons.co.uk/assets/r/chips/che/BPS/22/BPS220138_07-JPG-l-1600-0.jpg";i:5;s:88:"https://images.chestertons.co.uk/assets/r/chips/che/BPS/22/BPS220138_23-JPG-l-1600-0.jpg";i:6;s:88:"https://images.chestertons.co.uk/assets/r/chips/che/BPS/22/BPS220138_11-JPG-l-1600-0.jpg";i:7;s:88:"https://images.chestertons.co.uk/assets/r/chips/che/BPS/22/BPS220138_14-JPG-l-1600-0.jpg";i:8;s:88:"https://images.chestertons.co.uk/assets/r/chips/che/BPS/22/BPS220138_16-JPG-l-1600-0.jpg";i:9;s:88:"https://images.chestertons.co.uk/assets/r/chips/che/BPS/22/BPS220138_05-JPG-l-1600-0.jpg";i:10;s:88:"https://images.chestertons.co.uk/assets/r/chips/che/BPS/22/BPS220138_21-PNG-l-1600-0.jpg";} |
| _thumbnail_id | 318002 |
| ffd_featured_image | https://images.chestertons.co.uk/assets/r/chips/che/BPS/22/BPS220138_10-JPG-l-1600-0.jpg |
| agents | a:1:{i:0;s:6:"318586";} |
| _wp_old_date | 2023-02-16 |
| ffd_record_is_deleted | |
| _wp_old_slug | 3-bedroom-flat-apartment-in-scott-house |
| featured_images | 318002 |
| listing_images | a:11:{i:0;s:6:"318002";i:1;s:6:"318005";i:2;s:6:"318003";i:3;s:6:"318001";i:4;s:6:"318006";i:5;s:6:"318004";i:6;s:6:"318007";i:7;s:6:"318008";i:8;s:6:"318009";i:9;s:6:"318010";i:10;s:6:"318011";} |
| api_external_id | BPS220138 |
| post_member_id | 312441 |
| post_agent_id | 318586 |
| _sbi_oembed_done_checking | 1 |
| no_api_update | 1 |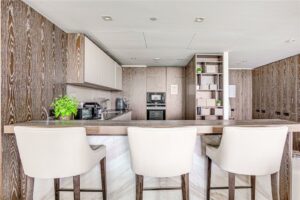 3 bedroom apartment near Battersea Power Station
GBP 4,250,000
(US $5,278,075)
Scott House, 23 Circus Road West, SW11
Greater London, England, United Kingdom
Status: Active
This immaculate three bedroom property in Phase 1 on the Battersea Power Station development offers a unbeaten view of Central and North London. The three bedroom, three bathroom property was designed by Sophie Patterson including all furnishings, giving it a step up in every aspect.
The iconic Battersea Power Station offers a range of amenities, residents benefit from 24-hour concierge, swimming pool, gym, screening room and private dining rooms.. Further to this the developments recent opening of the extension of the Northern Line offers great transport links both to Central and South London. In addition to residential properties, the Battersea Power Station development will include a six-acre park, a new high street, office and retail space, a library, medical centre, childcare facilities, leisure and culture facilities as well as a 2,000-capacity events space. With so many shops, restaurants and events coming to the area, Battersea Power Station will become a destination in itself.
Properties You Might Also Like
GBP 6,950,000
(US $8,631,205)
Greater London, England, United Kingdom
Battersea Power Station
GBP 8,500,000
(US $10,556,150)
Greater London, England, United Kingdom
Exquisite 3 bed apartment in Battersea Power Station
This unique 3 Bedroom home with 3 Bathrooms is a prime example of the luxury real estate available in Greater London, England. You can visit our England search pages for more luxury real estate choices in Greater London.