| | |
| --- | --- |
| ffd_listing_title | 3 bedroom apartment in Warwick Avenue |
| ffd_unique_id | |
| ffd_mls_id | |
| ffd_salesforce_id | a0E6g00000A3wPiEAJ |
| ffd_address_pb | Randolph Crescent, Little Venice, W9 |
| address | Randolph Crescent, Little Venice, W9 |
| baths | 2 |
| beds | 3 |
| ffd_city_pb | Greater London |
| ffd_colistingagent_pb | |
| ffd_colistingagentemail_pb | |
| ffd_colistingagentmlsid | |
| ffd_colistingagentname | |
| ffd_colistingofficemlsid | |
| ffd_colistingofficename_pb | |
| ffd_country_pb | United Kingdom |
| ffd_createddate | 2023-02-11T16:49:12.000+0000 |
| about | A stunning three bedroom flat on the first floor of a stucco fronted, period conversion backing onto a delightful communal garden. Situated in the heart of Little Venice, the property is presented in immaculate condition and boasts high ceilings, a wonderful 24ft reception room, three bedrooms, two bathrooms, fully fitted kitchen and excellent storage. Randolph Crescent is one of Little Venice's premier addresses and is perfectly located to take advantage of the local amenities. These include Warwick Avenue underground (Bakerloo) and the shops/cafes of Clifton Road. Paddington Station (Heathrow express) is also in close proximity. |
| ffd_displayaddress | |
| floor | |
| ffd_halfbathrooms_pb | 0 |
| ffd_hide_address_on_site | |
| ffd_key_words | Greater London;United Kingdom;City;Greater London, England;Westminster England;City Greater London;City Westminster;Westminster;Warwick Avenue Greater London;UK |
| ffd_lastmodifieddate | 2023-05-28T00:25:44.000+0000 |
| lat | 51.525508 |
| ffd_listofficemlsid | |
| ffd_listofficename | |
| ffd_listingagent_pb | 0036g00002ALrRKAA1 |
| ffd_listing_agent_email | |
| ffd_listing_agent_firstname | |
| ffd_listing_agent_lastname | |
| ffd_listingagentmlsid | |
| ffd_listingagentname | |
| ffd_listing_agent_website | https://www.chestertons.co.uk/en-gb/property-to-buy/gb/little+venice/ven220150 |
| price | 2235420 |
| ffd_listingtype | Sale |
| location | Greater London, England, United Kingdom |
| lng | -0.181993 |
| sq_feet | 0 |
| ffd_non_member_paid | |
| ffd_other_currency_amount | 1800000 |
| ffd_other_currency_type | GBP |
| ffd_ownerid | 0056g000006m3dAAAQ |
| ffd_pool_pb | |
| ffd_price_upon_request | |
| building_type | Apartment |
| ffd_id | a0E6g00000A3wPiEAJ |
| ffd_totalarea_pb | 1154 |
| ffd_solddate | |
| ffd_soldprice | |
| ffd_state_pb | England |
| ffd_status | Under Contract |
| ffd_threequarterbathrooms | 0 |
| ffd_unit_of_measure | Square Feet |
| ffd_brokerage_id | 0016g00002KskJEAAZ |
| year_built | 0 |
| ffd_postalcode_pb | W9 1DR |
| pba__WebsiteId__c | 320813 |
| pba__Listing_Website__c | https://www.forbesglobalproperties.com/listings/3-bedroom-apartment-in-warwick-avenue |
| Site_Post_Id__c | 320813 |
| ffd_media | a:14:{i:0;s:88:"https://images.chestertons.co.uk/assets/r/chips/che/VEN/22/VEN220150_25-JPG-l-1600-0.jpg";i:1;s:88:"https://images.chestertons.co.uk/assets/r/chips/che/VEN/22/VEN220150_22-JPG-l-1600-0.jpg";i:2;s:88:"https://images.chestertons.co.uk/assets/r/chips/che/VEN/22/VEN220150_28-JPG-l-1600-0.jpg";i:3;s:88:"https://images.chestertons.co.uk/assets/r/chips/che/VEN/22/VEN220150_20-JPG-l-1600-0.jpg";i:4;s:88:"https://images.chestertons.co.uk/assets/r/chips/che/VEN/22/VEN220150_19-JPG-l-1600-0.jpg";i:5;s:88:"https://images.chestertons.co.uk/assets/r/chips/che/VEN/22/VEN220150_16-JPG-l-1600-0.jpg";i:6;s:88:"https://images.chestertons.co.uk/assets/r/chips/che/VEN/22/VEN220150_26-JPG-l-1600-0.jpg";i:7;s:88:"https://images.chestertons.co.uk/assets/r/chips/che/VEN/22/VEN220150_31-JPG-l-1600-0.jpg";i:8;s:88:"https://images.chestertons.co.uk/assets/r/chips/che/VEN/22/VEN220150_27-JPG-l-1600-0.jpg";i:9;s:88:"https://images.chestertons.co.uk/assets/r/chips/che/VEN/22/VEN220150_24-JPG-l-1600-0.jpg";i:10;s:88:"https://images.chestertons.co.uk/assets/r/chips/che/VEN/22/VEN220150_17-JPG-l-1600-0.jpg";i:11;s:88:"https://images.chestertons.co.uk/assets/r/chips/che/VEN/22/VEN220150_18-JPG-l-1600-0.jpg";i:12;s:88:"https://images.chestertons.co.uk/assets/r/chips/che/VEN/22/VEN220150_13-JPG-p-1600-0.jpg";i:13;s:88:"https://images.chestertons.co.uk/assets/r/chips/che/VEN/22/VEN220150_15-PNG-l-1600-0.jpg";} |
| _thumbnail_id | 320820 |
| ffd_featured_image | https://images.chestertons.co.uk/assets/r/chips/che/VEN/22/VEN220150_25-JPG-l-1600-0.jpg |
| agents | a:2:{i:0;s:6:"313251";i:1;N;} |
| _wp_old_date | 2023-02-17 |
| ffd_record_is_deleted | |
| _wp_old_slug | 3-bedroom-flat-apartment-in-randolph-crescent |
| featured_images | 320820 |
| listing_images | a:14:{i:0;s:6:"320820";i:1;s:6:"320815";i:2;s:6:"320821";i:3;s:6:"320814";i:4;s:6:"320819";i:5;s:6:"320818";i:6;s:6:"320816";i:7;s:6:"320825";i:8;s:6:"320817";i:9;s:6:"320822";i:10;s:6:"320823";i:11;s:6:"320824";i:12;s:6:"320826";i:13;s:6:"320827";} |
| api_external_id | VEN220150 |
| post_member_id | 312441 |
| post_agent_id | 313251 |
| postal_code | W9 1DR |
| ffd_unitnumber | |
| county | Westminster |
| neighborhood | Warwick Avenue |
| listed_date | 2022-10-26 00:00:00.000000 |
| ffd_api_external_id | VEN220150 |
| post_coagent_id | |
| _listing_images | field_642ee01c5d170 |
| _sbi_oembed_done_checking | 1 |
3 bedroom apartment in Warwick Avenue
GBP 1,800,000
(US $2,235,420)
Randolph Crescent, Little Venice, W9
Greater London, England, W9 1DR, United Kingdom
Status: Under Contract
A stunning three bedroom flat on the first floor of a stucco fronted, period conversion backing onto a delightful communal garden. Situated in the heart of Little Venice, the property is presented in immaculate condition and boasts high ceilings, a wonderful 24ft reception room, three bedrooms, two bathrooms, fully fitted kitchen and excellent storage.
Randolph Crescent is one of Little Venice's premier addresses and is perfectly located to take advantage of the local amenities. These include Warwick Avenue underground (Bakerloo) and the shops/cafes of Clifton Road. Paddington Station (Heathrow express) is also in close proximity.
Properties You Might Also Like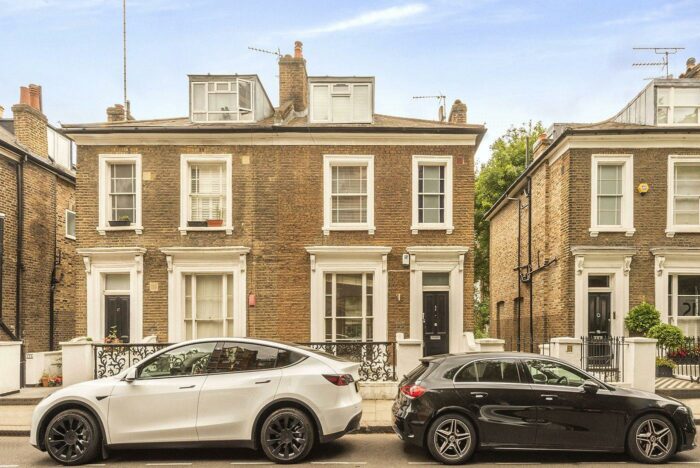 GBP 2,900,000
(US $3,601,510)
Greater London, England, United Kingdom
4 bedroom house near Warwick Avenue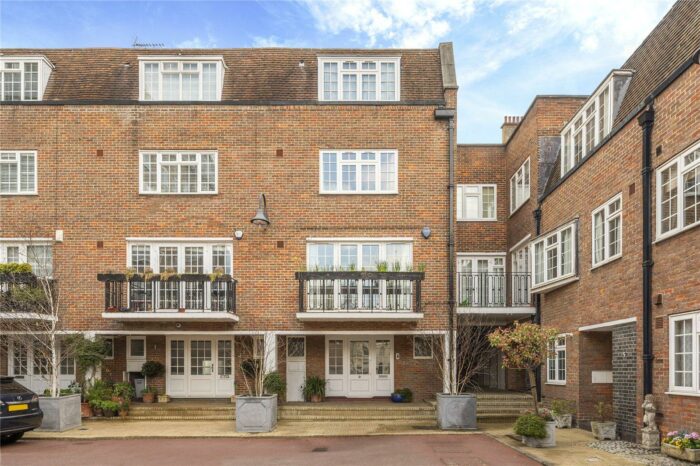 GBP 2,150,000
(US $2,670,085)
Greater London, England, United Kingdom
4 bedroom House near Warwick Avenue
This unique 3 Bedroom home with 2 Bathrooms is a prime example of the luxury real estate available in Greater London, England. You can visit our England search pages for more luxury real estate choices in Greater London.