| | |
| --- | --- |
| ffd_listing_title | 2 bedroom Flat/Apartment in Regents Park |
| ffd_unique_id | |
| ffd_mls_id | |
| ffd_salesforce_id | a0E6g00000A3z23EAB |
| ffd_address_pb | Harley House, Brunswick Place, NW1 |
| address | Harley House, Brunswick Place, NW1 |
| baths | 2 |
| beds | 2 |
| ffd_city_pb | Greater London |
| ffd_colistingagent_pb | |
| ffd_colistingagentemail_pb | |
| ffd_colistingagentmlsid | |
| ffd_colistingagentname | |
| ffd_colistingofficemlsid | |
| ffd_colistingofficename_pb | |
| ffd_country_pb | United Kingdom |
| ffd_createddate | 2023-02-24T13:43:13.000+0000 |
| about | A well presented apartment of 1,210 sq. ft. featuring 2 double bedrooms both with a luxurious en suite shower room, an impressive light filled open plan reception room with a large kitchen/dining room, a glass panelled study and a guest cloakroom. Harley House is a highly sought after building with 24hr porterage and is located a moments walk from both Regent's Park and Marylebone High Street. The apartment also has the benefit of being eligible for a Crown Estate Parking permit. |
| ffd_displayaddress | |
| floor | |
| ffd_halfbathrooms_pb | 0 |
| ffd_hide_address_on_site | |
| ffd_key_words | Greater London;United Kingdom;City;Greater London, England;London Borough of Camden England;City Greater London;City London Borough of Camden;London Borough of Camden;UK |
| ffd_lastmodifieddate | 2023-03-24T00:25:37.000+0000 |
| lat | 51.52355 |
| ffd_listofficemlsid | |
| ffd_listofficename | |
| ffd_listingagent_pb | 0036g00002ALrTpAAL |
| ffd_listing_agent_email | |
| ffd_listing_agent_firstname | |
| ffd_listing_agent_lastname | |
| ffd_listingagentmlsid | |
| ffd_listingagentname | |
| ffd_listing_agent_website | https://www.chestertons.co.uk/en-gb/property-to-buy/gb/regents+park/hea201439 |
| price | 2118054 |
| ffd_listingtype | Sale |
| location | Greater London, England, United Kingdom |
| lng | -0.150085 |
| sq_feet | 0 |
| ffd_non_member_paid | |
| ffd_other_currency_amount | 2000000 |
| ffd_other_currency_type | GBP |
| ffd_ownerid | 0056g000006m3dZAAQ |
| ffd_pool_pb | |
| ffd_price_upon_request | |
| building_type | Apartment |
| ffd_id | a0E6g00000A3z23EAB |
| ffd_totalarea_pb | 1210 |
| ffd_solddate | |
| ffd_soldprice | |
| ffd_state_pb | England |
| ffd_status | Active |
| ffd_threequarterbathrooms | 0 |
| ffd_unit_of_measure | Square Feet |
| ffd_brokerage_id | 0016g00002KskJEAAZ |
| year_built | 0 |
| ffd_postalcode_pb | NW1 4PR |
| pba__WebsiteId__c | 324404 |
| pba__Listing_Website__c | https://www.forbesglobalproperties.com/listings/2-bedroom-flat-apartment-in-regents-park |
| Site_Post_Id__c | 324404 |
| ffd_media | a:17:{i:0;s:88:"https://images.chestertons.co.uk/assets/r/chips/che/HEA/20/HEA201439_07-JPG-l-1600-0.jpg";i:1;s:88:"https://images.chestertons.co.uk/assets/r/chips/che/HEA/20/HEA201439_15-JPG-l-1600-0.jpg";i:2;s:88:"https://images.chestertons.co.uk/assets/r/chips/che/HEA/20/HEA201439_03-JPG-l-1600-0.jpg";i:3;s:88:"https://images.chestertons.co.uk/assets/r/chips/che/HEA/20/HEA201439_11-JPG-l-1600-0.jpg";i:4;s:88:"https://images.chestertons.co.uk/assets/r/chips/che/HEA/20/HEA201439_06-JPG-l-1600-0.jpg";i:5;s:88:"https://images.chestertons.co.uk/assets/r/chips/che/HEA/20/HEA201439_13-JPG-l-1600-0.jpg";i:6;s:88:"https://images.chestertons.co.uk/assets/r/chips/che/HEA/20/HEA201439_04-JPG-l-1600-0.jpg";i:7;s:88:"https://images.chestertons.co.uk/assets/r/chips/che/HEA/20/HEA201439_09-JPG-l-1600-0.jpg";i:8;s:88:"https://images.chestertons.co.uk/assets/r/chips/che/HEA/20/HEA201439_05-JPG-l-1600-0.jpg";i:9;s:88:"https://images.chestertons.co.uk/assets/r/chips/che/HEA/20/HEA201439_01-JPG-l-1600-0.jpg";i:10;s:88:"https://images.chestertons.co.uk/assets/r/chips/che/HEA/20/HEA201439_10-JPG-l-1600-0.jpg";i:11;s:88:"https://images.chestertons.co.uk/assets/r/chips/che/HEA/20/HEA201439_12-JPG-l-1600-0.jpg";i:12;s:88:"https://images.chestertons.co.uk/assets/r/chips/che/HEA/20/HEA201439_14-JPG-l-1600-0.jpg";i:13;s:88:"https://images.chestertons.co.uk/assets/r/chips/che/HEA/20/HEA201439_08-JPG-l-1600-0.jpg";i:14;s:88:"https://images.chestertons.co.uk/assets/r/chips/che/HEA/20/HEA201439_16-JPG-l-1600-0.jpg";i:15;s:88:"https://images.chestertons.co.uk/assets/r/chips/che/HEA/20/HEA201439_17-JPG-p-1600-0.jpg";i:16;s:88:"https://images.chestertons.co.uk/assets/r/chips/che/HEA/20/HEA201439_18-PNG-l-1600-0.jpg";} |
| _thumbnail_id | 324413 |
| ffd_featured_image | https://images.chestertons.co.uk/assets/r/chips/che/HEA/20/HEA201439_07-JPG-l-1600-0.jpg |
| agents | a:1:{i:0;s:6:"313255";} |
| _wp_old_date | 2023-02-25 |
| ffd_record_is_deleted | |
| _wp_old_slug | 2-bedroom-flat-apartment-in-harley-house |
| featured_images | 324413 |
| primary_media_0_image | 324413 |
| _primary_media_0_image | field_5f988067abcc4 |
| primary_media_0_video | |
| _primary_media_0_video | field_5f98807dabcc5 |
| primary_media_1_image | 324406 |
| _primary_media_1_image | field_5f988067abcc4 |
| primary_media_1_video | |
| _primary_media_1_video | field_5f98807dabcc5 |
| primary_media_2_image | 324407 |
| _primary_media_2_image | field_5f988067abcc4 |
| primary_media_2_video | |
| _primary_media_2_video | field_5f98807dabcc5 |
| primary_media | 3 |
| _primary_media | field_5f98805cabcc3 |
| secondary_media_0_image | 324418 |
| _secondary_media_0_image | field_5f988119a39fd |
| secondary_media_0_video | |
| _secondary_media_0_video | field_5f988119a39fe |
| secondary_media_1_image | 324419 |
| _secondary_media_1_image | field_5f988119a39fd |
| secondary_media_1_video | |
| _secondary_media_1_video | field_5f988119a39fe |
| secondary_media_2_image | 324412 |
| _secondary_media_2_image | field_5f988119a39fd |
| secondary_media_2_video | |
| _secondary_media_2_video | field_5f988119a39fe |
| secondary_media_3_image | 324415 |
| _secondary_media_3_image | field_5f988119a39fd |
| secondary_media_3_video | |
| _secondary_media_3_video | field_5f988119a39fe |
| secondary_media_4_image | 324410 |
| _secondary_media_4_image | field_5f988119a39fd |
| secondary_media_4_video | |
| _secondary_media_4_video | field_5f988119a39fe |
| secondary_media_5_image | 324414 |
| _secondary_media_5_image | field_5f988119a39fd |
| secondary_media_5_video | |
| _secondary_media_5_video | field_5f988119a39fe |
| secondary_media_6_image | 324416 |
| _secondary_media_6_image | field_5f988119a39fd |
| secondary_media_6_video | |
| _secondary_media_6_video | field_5f988119a39fe |
| secondary_media_7_image | 324420 |
| _secondary_media_7_image | field_5f988119a39fd |
| secondary_media_7_video | |
| _secondary_media_7_video | field_5f988119a39fe |
| secondary_media_8_image | 324421 |
| _secondary_media_8_image | field_5f988119a39fd |
| secondary_media_8_video | |
| _secondary_media_8_video | field_5f988119a39fe |
| secondary_media | 9 |
| _secondary_media | field_5f988119a39fc |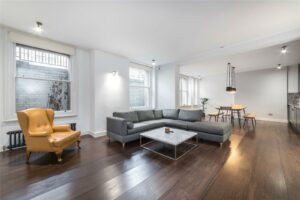 2 bedroom Flat/Apartment in Regents Park
GBP 2,000,000
(US $2,118,054)
Harley House, Brunswick Place, NW1
Greater London, England, United Kingdom
Status: Active
A well presented apartment of 1,210 sq. ft. featuring 2 double bedrooms both with a luxurious en suite shower room, an impressive light filled open plan reception room with a large kitchen/dining room, a glass panelled study and a guest cloakroom. Harley House is a highly sought after building with 24hr porterage and is located a moments walk from both Regent's Park and Marylebone High Street. The apartment also has the benefit of being eligible for a Crown Estate Parking permit.
Properties You Might Also Like
GBP 23,000,000
(US $24,357,621)
Greater London, England, United Kingdom
28 bedroom Investment Property in Baker Street
GBP 4,865,000
(US $5,152,166)
Greater London, England, United Kingdom
2 bedroom Flat in Marylebone
This unique 2 Bedroom home with 2 Bathrooms is a prime example of the luxury real estate available in Greater London, England. You can visit our England search pages for more luxury real estate choices in Greater London.