| | |
| --- | --- |
| ffd_listing_title | 2 bedroom Flat/Apartment in Earls Court |
| ffd_unique_id | |
| ffd_mls_id | |
| ffd_salesforce_id | a0E6g00000A43SEEAZ |
| ffd_address_pb | Roberts Court, 43 Barkston Gardens, SW5 |
| address | Roberts Court, 43 Barkston Gardens, SW5 |
| baths | 2 |
| beds | 2 |
| ffd_city_pb | Greater London |
| ffd_colistingagent_pb | |
| ffd_colistingagentemail_pb | |
| ffd_colistingagentmlsid | |
| ffd_colistingagentname | |
| ffd_colistingofficemlsid | |
| ffd_colistingofficename_pb | |
| ffd_country_pb | United Kingdom |
| ffd_createddate | 2023-03-16T00:02:31.000+0000 |
| about | Extensively redesigned without compromise, this immaculately presented two bedroom ground floor apartment is situated on Barkston Gardens, SW5 Highlights include: On site Porter 3.66m ceiling height in reception room Main bedroom with en suite bathroom and built in wardrobes Second bedroom with built in wardrobes Additional bathroom Separate study Views of communal gardens which you get access to. Barkston Gardens is a quiet street located around a stunning garden square, close to the transport connection and local amenities of both Earls Court and Gloucester Road. Residents of Barkston Gardens also get access to the beautiful gardens square (stc). For the motorist, there is easy access to the A4/M4 towards Heathrow and the West. |
| ffd_displayaddress | |
| floor | |
| ffd_halfbathrooms_pb | 0 |
| ffd_hide_address_on_site | |
| ffd_key_words | Greater London;United Kingdom;City;Greater London, England;Kensington and Chelsea England;City Greater London;City Kensington and Chelsea;Kensington and Chelsea;UK |
| ffd_lastmodifieddate | 2023-03-23T00:03:51.000+0000 |
| lat | 51.49199 |
| ffd_listofficemlsid | |
| ffd_listofficename | |
| ffd_listingagent_pb | 0036g00002ALrQ7AAL |
| ffd_listing_agent_email | |
| ffd_listing_agent_firstname | |
| ffd_listing_agent_lastname | |
| ffd_listingagentmlsid | |
| ffd_listingagentname | |
| ffd_listing_agent_website | https://www.chestertons.co.uk/en-gb/property-to-buy/gb/earls+court/skn220128 |
| price | 1800346 |
| ffd_listingtype | Sale |
| location | Greater London, England, United Kingdom |
| lng | -0.190323 |
| sq_feet | 0 |
| ffd_non_member_paid | |
| ffd_other_currency_amount | 1700000 |
| ffd_other_currency_type | GBP |
| ffd_ownerid | 0056g000006m3d5AAA |
| ffd_pool_pb | |
| ffd_price_upon_request | |
| building_type | Apartment |
| ffd_id | a0E6g00000A43SEEAZ |
| ffd_totalarea_pb | 952 |
| ffd_solddate | |
| ffd_soldprice | |
| ffd_state_pb | England |
| ffd_status | Active |
| ffd_threequarterbathrooms | 0 |
| ffd_unit_of_measure | Square Feet |
| ffd_brokerage_id | 0016g00002KskJEAAZ |
| year_built | 0 |
| ffd_postalcode_pb | SW5 0ES |
| pba__WebsiteId__c | 333272 |
| pba__Listing_Website__c | https://www.forbesglobalproperties.com/listings/2-bedroom-flat-apartment-in-earls-court-4 |
| Site_Post_Id__c | 333272 |
| ffd_media | a:9:{i:0;s:88:"https://images.chestertons.co.uk/assets/r/chips/che/SKN/22/SKN220128_14-JPG-l-1600-0.jpg";i:1;s:88:"https://images.chestertons.co.uk/assets/r/chips/che/SKN/22/SKN220128_03-JPG-l-1600-0.jpg";i:2;s:88:"https://images.chestertons.co.uk/assets/r/chips/che/SKN/22/SKN220128_11-JPG-l-1600-0.jpg";i:3;s:88:"https://images.chestertons.co.uk/assets/r/chips/che/SKN/22/SKN220128_04-JPG-l-1600-0.jpg";i:4;s:88:"https://images.chestertons.co.uk/assets/r/chips/che/SKN/22/SKN220128_09-JPG-l-1600-0.jpg";i:5;s:88:"https://images.chestertons.co.uk/assets/r/chips/che/SKN/22/SKN220128_07-JPG-l-1600-0.jpg";i:6;s:88:"https://images.chestertons.co.uk/assets/r/chips/che/SKN/22/SKN220128_17-JPG-l-1600-0.jpg";i:7;s:88:"https://images.chestertons.co.uk/assets/r/chips/che/SKN/22/SKN220128_01-JPG-l-1600-0.jpg";i:8;s:88:"https://images.chestertons.co.uk/assets/r/chips/che/SKN/22/SKN220128_18-PNG-l-1600-0.jpg";} |
| _thumbnail_id | 333273 |
| ffd_featured_image | https://images.chestertons.co.uk/assets/r/chips/che/SKN/22/SKN220128_14-JPG-l-1600-0.jpg |
| agents | a:1:{i:0;s:6:"313250";} |
| _wp_old_date | 2023-03-18 |
| ffd_record_is_deleted | |
| featured_images | 333273 |
| primary_media_0_image | 333273 |
| _primary_media_0_image | field_5f988067abcc4 |
| primary_media_0_video | |
| _primary_media_0_video | field_5f98807dabcc5 |
| primary_media_1_image | 333274 |
| _primary_media_1_image | field_5f988067abcc4 |
| primary_media_1_video | |
| _primary_media_1_video | field_5f98807dabcc5 |
| primary_media_2_image | 333275 |
| _primary_media_2_image | field_5f988067abcc4 |
| primary_media_2_video | |
| _primary_media_2_video | field_5f98807dabcc5 |
| primary_media | 3 |
| _primary_media | field_5f98805cabcc3 |
| secondary_media_0_image | 333273 |
| _secondary_media_0_image | field_5f988119a39fd |
| secondary_media_0_video | |
| _secondary_media_0_video | field_5f988119a39fe |
| secondary_media_1_image | 333274 |
| _secondary_media_1_image | field_5f988119a39fd |
| secondary_media_1_video | |
| _secondary_media_1_video | field_5f988119a39fe |
| secondary_media_2_image | 333275 |
| _secondary_media_2_image | field_5f988119a39fd |
| secondary_media_2_video | |
| _secondary_media_2_video | field_5f988119a39fe |
| secondary_media_3_image | 333276 |
| _secondary_media_3_image | field_5f988119a39fd |
| secondary_media_3_video | |
| _secondary_media_3_video | field_5f988119a39fe |
| secondary_media_4_image | 333277 |
| _secondary_media_4_image | field_5f988119a39fd |
| secondary_media_4_video | |
| _secondary_media_4_video | field_5f988119a39fe |
| secondary_media_5_image | 333278 |
| _secondary_media_5_image | field_5f988119a39fd |
| secondary_media_5_video | |
| _secondary_media_5_video | field_5f988119a39fe |
| secondary_media_6_image | 333279 |
| _secondary_media_6_image | field_5f988119a39fd |
| secondary_media_6_video | |
| _secondary_media_6_video | field_5f988119a39fe |
| secondary_media_7_image | 333280 |
| _secondary_media_7_image | field_5f988119a39fd |
| secondary_media_7_video | |
| _secondary_media_7_video | field_5f988119a39fe |
| secondary_media_8_image | 333281 |
| _secondary_media_8_image | field_5f988119a39fd |
| secondary_media_8_video | |
| _secondary_media_8_video | field_5f988119a39fe |
| secondary_media | 9 |
| _secondary_media | field_5f988119a39fc |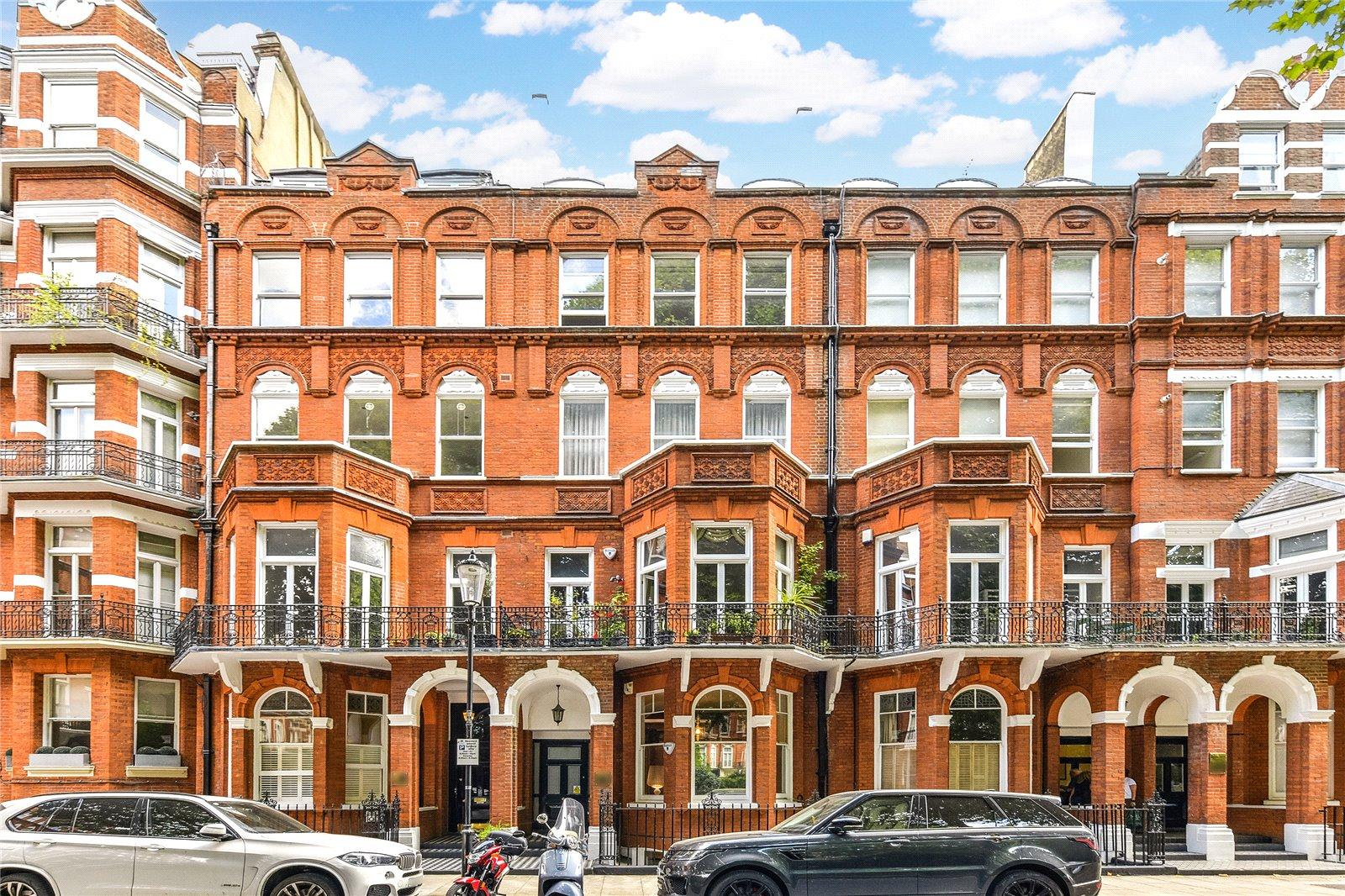 2 bedroom Flat/Apartment in Earls Court
GBP 1,700,000
(US $1,800,346)
Roberts Court, 43 Barkston Gardens, SW5
Greater London, England, United Kingdom
Status: Active
Extensively redesigned without compromise, this immaculately presented two bedroom ground floor apartment is situated on Barkston Gardens, SW5 Highlights include: On site Porter 3.66m ceiling height in reception room Main bedroom with en suite bathroom and built in wardrobes Second bedroom with built in wardrobes Additional bathroom Separate study Views of communal gardens which you get access to. Barkston Gardens is a quiet street located around a stunning garden square, close to the transport connection and local amenities of both Earls Court and Gloucester Road. Residents of Barkston Gardens also get access to the beautiful gardens square (stc). For the motorist, there is easy access to the A4/M4 towards Heathrow and the West.
Properties You Might Also Like
GBP 2,000,000
(US $2,118,054)
Greater London, England, United Kingdom
2 bedroom Flat/Apartment in Earls Court
GBP 3,250,000
(US $3,441,838)
Greater London, England, United Kingdom
3 bedroom Flat/Apartment in South Kensington
This unique 2 Bedroom home with 2 Bathrooms is a prime example of the luxury real estate available in Greater London, England. You can visit our England search pages for more luxury real estate choices in Greater London.