| | |
| --- | --- |
| ffd_listing_title | 2 bedroom flat/apartment in Campden Hill |
| ffd_unique_id | |
| ffd_mls_id | |
| ffd_salesforce_id | a0E6g00000BG88jEAD |
| ffd_address_pb | De Vere Gardens, Kensington, W8 |
| address | De Vere Gardens, Kensington, W8 |
| baths | 2 |
| beds | 2 |
| ffd_city_pb | Greater London |
| ffd_colistingagent_pb | |
| ffd_colistingagentemail_pb | |
| ffd_colistingagentmlsid | |
| ffd_colistingagentname | |
| ffd_colistingofficemlsid | |
| ffd_colistingofficename_pb | |
| ffd_country_pb | United Kingdom |
| ffd_createddate | 2023-05-16T00:23:17.000+0000 |
| about | *Video Tour Available* An outstanding two bedroom apartment located onhe 3rd floor (with lift) of this imposing period building on one of Kensington's most sought after streets. This interior designed property has been finished to an exacting standard throughout. The accommodation comprises a large open plan kitchen/reception area boasting wooden floors and a feature island, a guest cloakroom, two double bedrooms and two shower rooms (both en-suite). De Vere Gardens is in an enviable position as it is within striking distance of the Royal Albert Hall, the eclectic mixof restaurants and cafés on Gloucester Road as well as the many shops that Kensington and Knightsbridge have to offer. The green open spaces of Kensington Gardens and Hyde Park are at the top of the road. |
| ffd_displayaddress | |
| floor | |
| ffd_halfbathrooms_pb | 0 |
| ffd_hide_address_on_site | |
| ffd_key_words | Greater London;United Kingdom;City;Greater London, England;Kensington and Chelsea England;City Greater London;City Kensington and Chelsea;Kensington and Chelsea;Campden Hill Greater London;UK |
| ffd_lastmodifieddate | 2023-05-17T07:21:02.000+0000 |
| lat | 51.500999 |
| ffd_listofficemlsid | |
| ffd_listofficename | |
| ffd_listingagent_pb | 0036g00002ALrO6AAL |
| ffd_listing_agent_email | |
| ffd_listing_agent_firstname | |
| ffd_listing_agent_lastname | |
| ffd_listingagentmlsid | |
| ffd_listingagentname | |
| ffd_listing_agent_website | https://www.chestertons.co.uk/en-gb/property-to-buy/gb/street/de+vere+gardens+w8/hea174028 |
| price | 2105020.5 |
| ffd_listingtype | Sale |
| location | Greater London, England, United Kingdom |
| lng | -0.184567 |
| sq_feet | 0 |
| ffd_non_member_paid | |
| ffd_other_currency_amount | 1695000 |
| ffd_other_currency_type | GBP |
| ffd_ownerid | 0056g000006m3cqAAA |
| ffd_pool_pb | |
| ffd_price_upon_request | |
| building_type | Apartment |
| ffd_id | a0E6g00000BG88jEAD |
| ffd_totalarea_pb | 863 |
| ffd_solddate | |
| ffd_soldprice | |
| ffd_state_pb | England |
| ffd_status | Active |
| ffd_threequarterbathrooms | 0 |
| ffd_unit_of_measure | Square Feet |
| ffd_brokerage_id | 0016g00002KskJEAAZ |
| year_built | 0 |
| ffd_postalcode_pb | W8 5AP |
| pba__WebsiteId__c | 362583 |
| pba__Listing_Website__c | https://www.forbesglobalproperties.com/listings/2-bedroom-flat-apartment-in-campden-hill-2 |
| Site_Post_Id__c | 362583 |
| ffd_media | a:10:{i:0;s:88:"https://images.chestertons.co.uk/assets/r/chips/che/HEA/17/HEA174028_15-JPG-l-1600-0.jpg";i:1;s:88:"https://images.chestertons.co.uk/assets/r/chips/che/HEA/17/HEA174028_22-JPG-l-1600-0.jpg";i:2;s:88:"https://images.chestertons.co.uk/assets/r/chips/che/HEA/17/HEA174028_02-JPG-l-1600-0.jpg";i:3;s:88:"https://images.chestertons.co.uk/assets/r/chips/che/HEA/17/HEA174028_05-JPG-l-1600-0.jpg";i:4;s:88:"https://images.chestertons.co.uk/assets/r/chips/che/HEA/17/HEA174028_16-JPG-l-1600-0.jpg";i:5;s:88:"https://images.chestertons.co.uk/assets/r/chips/che/HEA/17/HEA174028_18-JPG-l-1600-0.jpg";i:6;s:88:"https://images.chestertons.co.uk/assets/r/chips/che/HEA/17/HEA174028_11-JPG-l-1600-0.jpg";i:7;s:88:"https://images.chestertons.co.uk/assets/r/chips/che/HEA/17/HEA174028_17-JPG-l-1600-0.jpg";i:8;s:88:"https://images.chestertons.co.uk/assets/r/chips/che/HEA/17/HEA174028_14-JPG-p-1600-0.jpg";i:9;s:88:"https://images.chestertons.co.uk/assets/r/chips/che/HEA/17/HEA174028_23-PNG-l-1600-0.jpg";} |
| _thumbnail_id | 362584 |
| ffd_featured_image | https://images.chestertons.co.uk/assets/r/chips/che/HEA/17/HEA174028_15-JPG-l-1600-0.jpg |
| agents | a:2:{i:0;s:6:"387665";i:1;N;} |
| _wp_old_date | 2023-05-17 |
| ffd_record_is_deleted | |
| featured_images | 362584 |
| listing_images | a:10:{i:0;s:6:"362584";i:1;s:6:"362585";i:2;s:6:"362586";i:3;s:6:"362587";i:4;s:6:"362588";i:5;s:6:"362589";i:6;s:6:"362590";i:7;s:6:"362591";i:8;s:6:"362592";i:9;s:6:"362593";} |
| api_external_id | HEA174028 |
| post_member_id | 312441 |
| post_agent_id | 387665 |
| _sbi_oembed_done_checking | 1 |
| postal_code | W8 5AP |
| ffd_unitnumber | 10 Fordham Court |
| county | Kensington and Chelsea |
| neighborhood | Campden Hill |
| listed_date | 2023-05-15 00:00:00.000000 |
| ffd_api_external_id | HEA174028 |
| post_coagent_id | |
| _listing_images | field_642ee01c5d170 |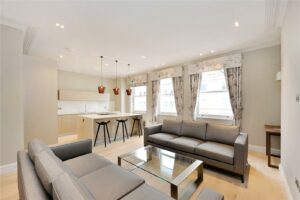 2 bedroom flat/apartment in Campden Hill
GBP 1,695,000
(US $2,105,021)
De Vere Gardens, Kensington, W8
Greater London, England, W8 5AP, United Kingdom
Status: Active
*Video Tour Available*
An outstanding two bedroom apartment located onhe 3rd floor (with lift) of this imposing period building on one of Kensington's most sought after streets.
This interior designed property has been finished to an exacting standard throughout. The accommodation comprises a large open plan kitchen/reception area boasting wooden floors and a feature island, a guest cloakroom, two double bedrooms and two shower rooms (both en-suite).
De Vere Gardens is in an enviable position as it is within striking distance of the Royal Albert Hall, the eclectic mixof restaurants and cafés on Gloucester Road as well as the many shops that Kensington and Knightsbridge have to offer. The green open spaces of Kensington Gardens and Hyde Park are at the top of the road.
Properties You Might Also Like
GBP 1,695,000
(US $2,105,021)
Greater London, England, United Kingdom
2 bedroom flat/apartment in Campden Hill
GBP 2,200,000
(US $2,732,180)
Greater London, England, United Kingdom
3 bedroom apartment in Kensington Gate
This unique 2 Bedroom home with 2 Bathrooms is a prime example of the luxury real estate available in Greater London, England. You can visit our England search pages for more luxury real estate choices in Greater London.