| | |
| --- | --- |
| ffd_listing_title | 2 bedroom apartment in Paddington |
| ffd_unique_id | |
| ffd_mls_id | |
| ffd_salesforce_id | a0E6g00000A3wQlEAJ |
| ffd_address_pb | Maida Avenue, Little Venice, W2 |
| address | Maida Avenue, Little Venice, W2 |
| baths | 2 |
| beds | 2 |
| ffd_city_pb | Greater London |
| ffd_colistingagent_pb | |
| ffd_colistingagentemail_pb | |
| ffd_colistingagentmlsid | |
| ffd_colistingagentname | |
| ffd_colistingofficemlsid | |
| ffd_colistingofficename_pb | |
| ffd_country_pb | United Kingdom |
| ffd_createddate | 2023-02-11T16:50:29.000+0000 |
| about | A spectacular and voluminous first floor apartment overlooking the Regents Canal and benefitting from three terraces and communal gardens. This flat has a wealth of light and volume in its elegant stucco dress. High ceilings, marvellous views over Regents Canal and Little Venice beyond, this spacious modern flat is a joy to see. There are two well-proportioned double bedrooms and two bathrooms, a further large cloakroom, a bright reception room with floor to ceiling windows, and a large modern eat in kitchen all architecturally designed and thoughtfully planned. Maida Avenue is a superb location and is perfectly placed for the shops and amenities of Little Venice. It is also in close proximity to Paddington (Heathrow Express). |
| ffd_displayaddress | |
| floor | |
| ffd_halfbathrooms_pb | 0 |
| ffd_hide_address_on_site | |
| ffd_key_words | Greater London;United Kingdom;City;Greater London, England;Westminster England;City Greater London;City Westminster;Westminster;UK |
| ffd_lastmodifieddate | 2023-05-28T00:26:13.000+0000 |
| lat | 51.523236 |
| ffd_listofficemlsid | |
| ffd_listofficename | |
| ffd_listingagent_pb | 0036g00002ALrRKAA1 |
| ffd_listing_agent_email | |
| ffd_listing_agent_firstname | |
| ffd_listing_agent_lastname | |
| ffd_listingagentmlsid | |
| ffd_listingagentname | |
| ffd_listing_agent_website | https://www.chestertons.co.uk/en-gb/property-to-buy/gb/paddington/hea217407 |
| price | 2328562.5 |
| ffd_listingtype | Sale |
| location | Greater London, England, United Kingdom |
| lng | -0.178584 |
| sq_feet | 0 |
| ffd_non_member_paid | |
| ffd_other_currency_amount | 1875000 |
| ffd_other_currency_type | GBP |
| ffd_ownerid | 0056g000006m3dAAAQ |
| ffd_pool_pb | |
| ffd_price_upon_request | |
| building_type | Apartment |
| ffd_id | a0E6g00000A3wQlEAJ |
| ffd_totalarea_pb | 1176 |
| ffd_solddate | |
| ffd_soldprice | |
| ffd_state_pb | England |
| ffd_status | Under Contract |
| ffd_threequarterbathrooms | 0 |
| ffd_unit_of_measure | Square Feet |
| ffd_brokerage_id | 0016g00002KskJEAAZ |
| year_built | 0 |
| ffd_postalcode_pb | W2 1SR |
| pba__WebsiteId__c | 317049 |
| pba__Listing_Website__c | https://www.forbesglobalproperties.com/listings/2-bedroom-apartment-in-paddington |
| Site_Post_Id__c | 317049 |
| ffd_media | a:13:{i:0;s:88:"https://images.chestertons.co.uk/assets/r/chips/che/HEA/21/HEA217407_17-JPG-l-1600-0.jpg";i:1;s:88:"https://images.chestertons.co.uk/assets/r/chips/che/HEA/21/HEA217407_07-JPG-l-1600-0.jpg";i:2;s:88:"https://images.chestertons.co.uk/assets/r/chips/che/HEA/21/HEA217407_05-JPG-l-1600-0.jpg";i:3;s:88:"https://images.chestertons.co.uk/assets/r/chips/che/HEA/21/HEA217407_13-JPG-l-1600-0.jpg";i:4;s:88:"https://images.chestertons.co.uk/assets/r/chips/che/HEA/21/HEA217407_14-JPG-l-1600-0.jpg";i:5;s:88:"https://images.chestertons.co.uk/assets/r/chips/che/HEA/21/HEA217407_11-JPG-l-1600-0.jpg";i:6;s:88:"https://images.chestertons.co.uk/assets/r/chips/che/HEA/21/HEA217407_02-JPG-l-1600-0.jpg";i:7;s:88:"https://images.chestertons.co.uk/assets/r/chips/che/HEA/21/HEA217407_10-JPG-l-1600-0.jpg";i:8;s:88:"https://images.chestertons.co.uk/assets/r/chips/che/HEA/21/HEA217407_15-JPG-l-1600-0.jpg";i:9;s:88:"https://images.chestertons.co.uk/assets/r/chips/che/HEA/21/HEA217407_03-JPG-l-1600-0.jpg";i:10;s:88:"https://images.chestertons.co.uk/assets/r/chips/che/HEA/21/HEA217407_12-JPG-l-1600-0.jpg";i:11;s:88:"https://images.chestertons.co.uk/assets/r/chips/che/HEA/21/HEA217407_01-PNG-l-1600-0.jpg";i:12;s:88:"https://images.chestertons.co.uk/assets/r/chips/che/HEA/21/HEA217407_18-JPG-p-1600-0.jpg";} |
| _thumbnail_id | 317050 |
| ffd_featured_image | https://images.chestertons.co.uk/assets/r/chips/che/HEA/21/HEA217407_17-JPG-l-1600-0.jpg |
| agents | a:2:{i:0;s:6:"313251";i:1;N;} |
| _wp_old_date | 2023-02-15 |
| ffd_record_is_deleted | |
| _wp_old_slug | 2-bedroom-flat-apartment-in-maida-avenue |
| featured_images | 317050 |
| listing_images | a:13:{i:0;s:6:"317050";i:1;s:6:"317051";i:2;s:6:"317054";i:3;s:6:"317052";i:4;s:6:"317058";i:5;s:6:"317053";i:6;s:6:"317056";i:7;s:6:"317055";i:8;s:6:"317057";i:9;s:6:"317059";i:10;s:6:"317060";i:11;s:6:"317061";i:12;s:6:"317062";} |
| api_external_id | HEA217407 |
| post_member_id | 312441 |
| post_agent_id | 313251 |
| postal_code | W2 1SR |
| ffd_unitnumber | |
| county | Westminster |
| neighborhood | |
| listed_date | 2022-02-23 00:00:00.000000 |
| ffd_api_external_id | HEA217407 |
| post_coagent_id | |
| _listing_images | field_642ee01c5d170 |
| _sbi_oembed_done_checking | 1 |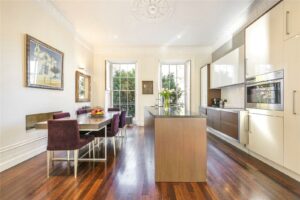 2 bedroom apartment in Paddington
GBP 1,875,000
(US $2,328,563)
Maida Avenue, Little Venice, W2
Greater London, England, W2 1SR, United Kingdom
Status: Under Contract
A spectacular and voluminous first floor apartment overlooking the Regents Canal and benefitting from three terraces and communal gardens.
This flat has a wealth of light and volume in its elegant stucco dress. High ceilings, marvellous views over Regents Canal and Little Venice beyond, this spacious modern flat is a joy to see.
There are two well-proportioned double bedrooms and two bathrooms, a further large cloakroom, a bright reception room with floor to ceiling windows, and a large modern eat in kitchen all architecturally designed and thoughtfully planned.
Maida Avenue is a superb location and is perfectly placed for the shops and amenities of Little Venice. It is also in close proximity to Paddington (Heathrow Express).
Properties You Might Also Like
GBP 1,850,000
(US $2,297,515)
Greater London, England, United Kingdom
3 bedroom in Warwick Avenue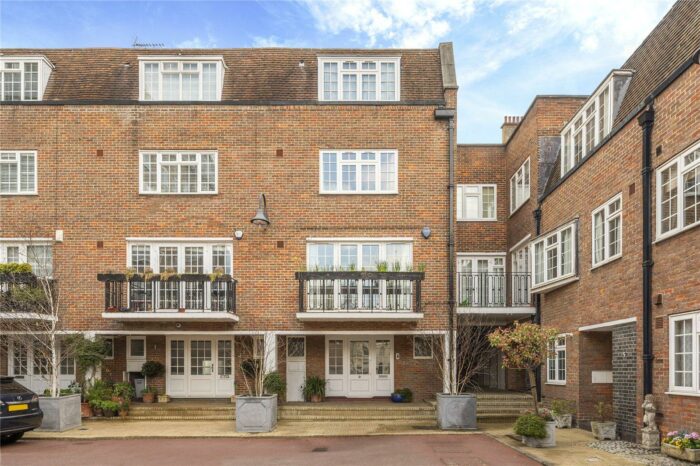 GBP 2,150,000
(US $2,670,085)
Greater London, England, United Kingdom
4 bedroom House near Warwick Avenue
This unique 2 Bedroom home with 2 Bathrooms is a prime example of the luxury real estate available in Greater London, England. You can visit our England search pages for more luxury real estate choices in Greater London.