| | |
| --- | --- |
| ffd_listing_title | 14 bedroom Investment Property in Campden Hill |
| ffd_unique_id | |
| ffd_mls_id | |
| ffd_salesforce_id | a0E6g00000A3wIiEAJ |
| ffd_address_pb | Lexham Gardens, Kensington, W8 |
| address | Lexham Gardens, Kensington, W8 |
| baths | 20 |
| beds | 14 |
| ffd_city_pb | Greater London |
| ffd_colistingagent_pb | |
| ffd_colistingagentemail_pb | |
| ffd_colistingagentmlsid | |
| ffd_colistingagentname | |
| ffd_colistingofficemlsid | |
| ffd_colistingofficename_pb | |
| ffd_country_pb | United Kingdom |
| ffd_createddate | 2023-02-11T10:44:06.000+0000 |
| about | A stunning, substantial property comprising two cross converted white stucco fronted freehold terraced houses made up of 14 self contained apartments. The apartments are arranged over garden, ground and five upper floors, totalling 11,238 sq ft net internal area. Apartments 1-4 located on the ground and garden floors have been recently refurbished to a high standard. The remaining apartments are in a good rental condition & all apartments are let on ASTs or contractual tenancies, making this an attractive investment opportunity. The building benefits from a lift as well as a double width 80ft south facing gardens, which is shared by duplex flats 3 and 4, in addition to their own private terraces. |
| ffd_displayaddress | |
| floor | |
| ffd_halfbathrooms_pb | 0 |
| ffd_hide_address_on_site | |
| ffd_key_words | Greater London;United Kingdom;City;Greater London, England;Kensington and Chelsea England;City Greater London;City Kensington and Chelsea;Kensington and Chelsea;Campden Hill Greater London;UK |
| ffd_lastmodifieddate | 2023-03-23T10:48:17.000+0000 |
| lat | 51.495513 |
| ffd_listofficemlsid | |
| ffd_listofficename | |
| ffd_listingagent_pb | 0036g00002ALrO6AAL |
| ffd_listing_agent_email | |
| ffd_listing_agent_firstname | |
| ffd_listing_agent_lastname | |
| ffd_listingagentmlsid | |
| ffd_listingagentname | |
| ffd_listing_agent_website | https://www.chestertons.co.uk/en-gb/property-to-buy/gb/street/lexham+gardens+w8/kyc210176 |
| price | 23298594 |
| ffd_listingtype | Sale |
| location | Greater London, England, United Kingdom |
| lng | -0.194342 |
| sq_feet | 0 |
| ffd_non_member_paid | |
| ffd_other_currency_amount | 22000000 |
| ffd_other_currency_type | GBP |
| ffd_ownerid | 0056g000006m3cqAAA |
| ffd_pool_pb | |
| ffd_price_upon_request | |
| building_type | Townhouse |
| ffd_id | a0E6g00000A3wIiEAJ |
| ffd_totalarea_pb | 12575 |
| ffd_solddate | |
| ffd_soldprice | |
| ffd_state_pb | England |
| ffd_status | Active |
| ffd_threequarterbathrooms | 0 |
| ffd_unit_of_measure | Square Feet |
| ffd_brokerage_id | 0016g00002KskJEAAZ |
| year_built | 0 |
| ffd_postalcode_pb | W8 6JN |
| pba__WebsiteId__c | 316166 |
| pba__Listing_Website__c | https://www.forbesglobalproperties.com/listings/14-bedroom-investment-property-in-campden-hill |
| Site_Post_Id__c | 316166 |
| ffd_media | a:17:{i:0;s:88:"https://images.chestertons.co.uk/assets/r/chips/che/KYC/21/KYC210176_53-JPG-l-1600-0.jpg";i:1;s:88:"https://images.chestertons.co.uk/assets/r/chips/che/KYC/21/KYC210176_39-JPG-l-1600-0.jpg";i:2;s:88:"https://images.chestertons.co.uk/assets/r/chips/che/KYC/21/KYC210176_50-JPG-l-1600-0.jpg";i:3;s:88:"https://images.chestertons.co.uk/assets/r/chips/che/KYC/21/KYC210176_40-JPG-l-1600-0.jpg";i:4;s:88:"https://images.chestertons.co.uk/assets/r/chips/che/KYC/21/KYC210176_47-JPG-l-1600-0.jpg";i:5;s:88:"https://images.chestertons.co.uk/assets/r/chips/che/KYC/21/KYC210176_55-JPG-p-1600-0.jpg";i:6;s:88:"https://images.chestertons.co.uk/assets/r/chips/che/KYC/21/KYC210176_54-JPG-l-1600-0.jpg";i:7;s:88:"https://images.chestertons.co.uk/assets/r/chips/che/KYC/21/KYC210176_57-JPG-l-1600-0.jpg";i:8;s:88:"https://images.chestertons.co.uk/assets/r/chips/che/KYC/21/KYC210176_41-JPG-l-1600-0.jpg";i:9;s:88:"https://images.chestertons.co.uk/assets/r/chips/che/KYC/21/KYC210176_43-JPG-l-1600-0.jpg";i:10;s:88:"https://images.chestertons.co.uk/assets/r/chips/che/KYC/21/KYC210176_38-JPG-l-1600-0.jpg";i:11;s:88:"https://images.chestertons.co.uk/assets/r/chips/che/KYC/21/KYC210176_44-JPG-l-1600-0.jpg";i:12;s:88:"https://images.chestertons.co.uk/assets/r/chips/che/KYC/21/KYC210176_45-JPG-l-1600-0.jpg";i:13;s:88:"https://images.chestertons.co.uk/assets/r/chips/che/KYC/21/KYC210176_46-JPG-l-1600-0.jpg";i:14;s:88:"https://images.chestertons.co.uk/assets/r/chips/che/KYC/21/KYC210176_58-JPG-l-1600-0.jpg";i:15;s:88:"https://images.chestertons.co.uk/assets/r/chips/che/KYC/21/KYC210176_48-JPG-l-1600-0.jpg";i:16;s:88:"https://images.chestertons.co.uk/assets/r/chips/che/KYC/21/KYC210176_02-PNG-l-1600-0.jpg";} |
| _thumbnail_id | 316167 |
| ffd_featured_image | https://images.chestertons.co.uk/assets/r/chips/che/KYC/21/KYC210176_53-JPG-l-1600-0.jpg |
| agents | a:1:{i:0;s:6:"313263";} |
| _wp_old_date | 2023-02-15 |
| ffd_record_is_deleted | |
| _wp_old_slug | 14-bedroom-investment-property-in-lexham-gardens |
| featured_images | 316167 |
| primary_media_0_image | 316167 |
| _primary_media_0_image | field_5f988067abcc4 |
| primary_media_0_video | |
| _primary_media_0_video | field_5f98807dabcc5 |
| primary_media_1_image | 316172 |
| _primary_media_1_image | field_5f988067abcc4 |
| primary_media_1_video | |
| _primary_media_1_video | field_5f98807dabcc5 |
| primary_media_2_image | 316170 |
| _primary_media_2_image | field_5f988067abcc4 |
| primary_media_2_video | |
| _primary_media_2_video | field_5f98807dabcc5 |
| primary_media | 3 |
| _primary_media | field_5f98805cabcc3 |
| secondary_media_0_image | 316167 |
| _secondary_media_0_image | field_5f988119a39fd |
| secondary_media_0_video | |
| _secondary_media_0_video | field_5f988119a39fe |
| secondary_media_1_image | 316180 |
| _secondary_media_1_image | field_5f988119a39fd |
| secondary_media_1_video | |
| _secondary_media_1_video | field_5f988119a39fe |
| secondary_media_2_image | 316179 |
| _secondary_media_2_image | field_5f988119a39fd |
| secondary_media_2_video | |
| _secondary_media_2_video | field_5f988119a39fe |
| secondary_media_3_image | 316174 |
| _secondary_media_3_image | field_5f988119a39fd |
| secondary_media_3_video | |
| _secondary_media_3_video | field_5f988119a39fe |
| secondary_media_4_image | 316171 |
| _secondary_media_4_image | field_5f988119a39fd |
| secondary_media_4_video | |
| _secondary_media_4_video | field_5f988119a39fe |
| secondary_media_5_image | 316173 |
| _secondary_media_5_image | field_5f988119a39fd |
| secondary_media_5_video | |
| _secondary_media_5_video | field_5f988119a39fe |
| secondary_media_6_image | 316181 |
| _secondary_media_6_image | field_5f988119a39fd |
| secondary_media_6_video | |
| _secondary_media_6_video | field_5f988119a39fe |
| secondary_media_7_image | 316177 |
| _secondary_media_7_image | field_5f988119a39fd |
| secondary_media_7_video | |
| _secondary_media_7_video | field_5f988119a39fe |
| secondary_media_8_image | 316182 |
| _secondary_media_8_image | field_5f988119a39fd |
| secondary_media_8_video | |
| _secondary_media_8_video | field_5f988119a39fe |
| secondary_media_9_image | 316183 |
| _secondary_media_9_image | field_5f988119a39fd |
| secondary_media_9_video | |
| _secondary_media_9_video | field_5f988119a39fe |
| secondary_media | 10 |
| _secondary_media | field_5f988119a39fc |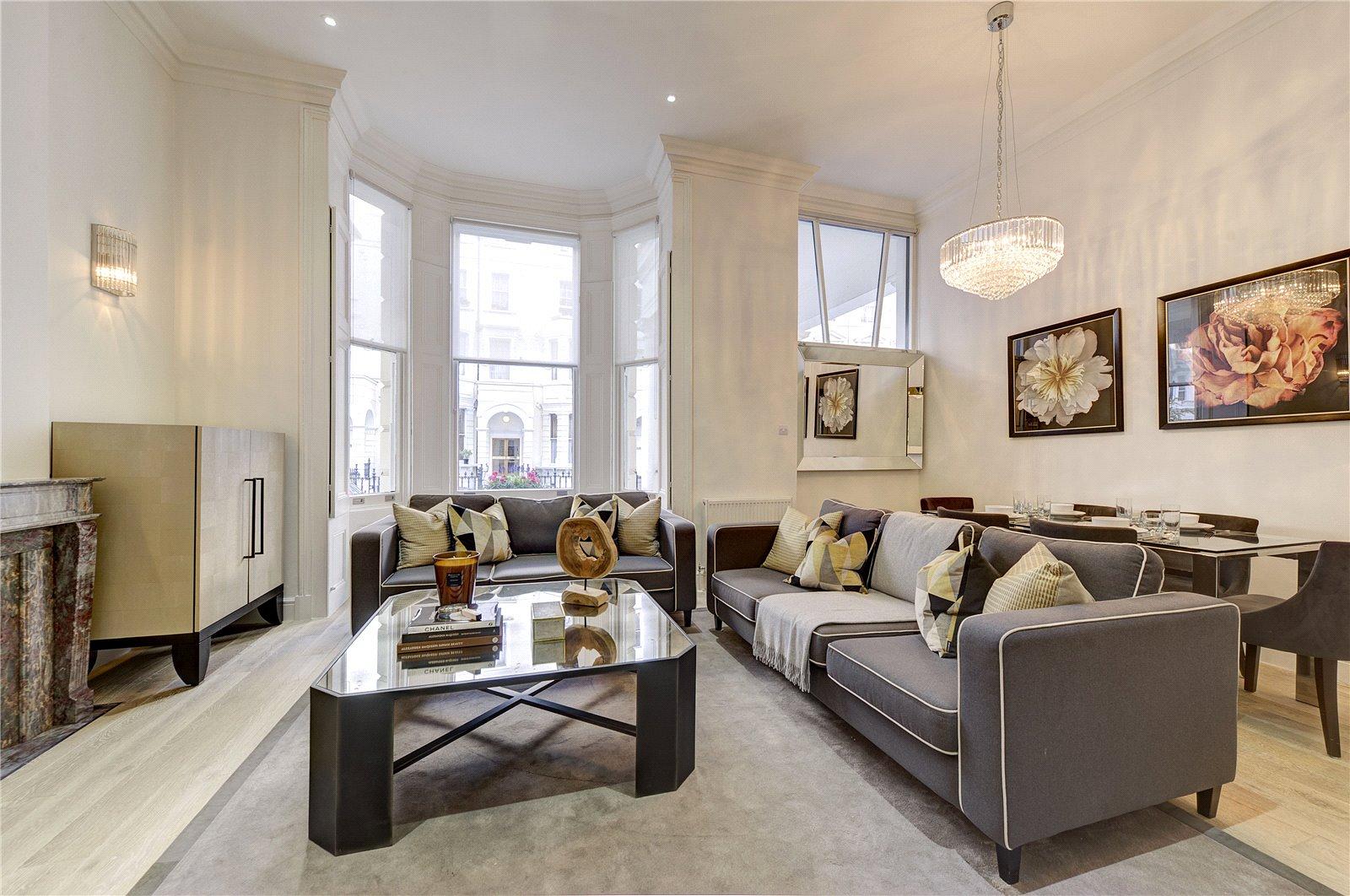 14 bedroom Investment Property in Campden Hill
GBP 22,000,000
(US $23,298,594)
Lexham Gardens, Kensington, W8
Greater London, England, United Kingdom
Status: Active
A stunning, substantial property comprising two cross converted white stucco fronted freehold terraced houses made up of 14 self contained apartments. The apartments are arranged over garden, ground and five upper floors, totalling 11,238 sq ft net internal area. Apartments 1-4 located on the ground and garden floors have been recently refurbished to a high standard. The remaining apartments are in a good rental condition & all apartments are let on ASTs or contractual tenancies, making this an attractive investment opportunity. The building benefits from a lift as well as a double width 80ft south facing gardens, which is shared by duplex flats 3 and 4, in addition to their own private terraces.
Properties You Might Also Like
GBP 2,200,000
(US $2,329,859)
Greater London, England, United Kingdom
4 bedroom House in Earls Court
GBP 2,750,000
(US $2,912,324)
Greater London, England, United Kingdom
5 bedroom House in Campden Hill
This unique 14 Bedroom home with 20 Bathrooms is a prime example of the luxury real estate available in Greater London, England. You can visit our England search pages for more luxury real estate choices in Greater London.