| | |
| --- | --- |
| ffd_objectsync_id | 0036g00002NH57rAAD |
| ffd_salesforce_id | 0036g00002NH57rAAD |
| ffd_id | 0036g00002NH57rAAD |
| agent_title | |
| phone | 914-262-5298 |
| mobilephone | |
| agent_location | New York, USA |
| is_member | 1 |
| dre | 97099 |
| keywords | |
| website | |
| languages | |
| email | willwade@elegran.com |
| agent_city | |
| agent_state | |
| agent_country | |
| facebook | |
| twitter | |
| instagram | |
| linkedin | |
| title_at_agency | |
| ffd_ownerid | 0056g000007wcrlAAA |
| agency | Elegran |
| small_profile_picture | 368923 |
| _thumbnail_id | 368923 |
| brokerage_id | 0016g00002Gg7OUAAZ |
| post_member_id | 241016 |
| agent_first_name | Will |
| agent_last_name | Wade |
| profile_image | 368923 |
| _sbi_oembed_done_checking | 1 |
Agent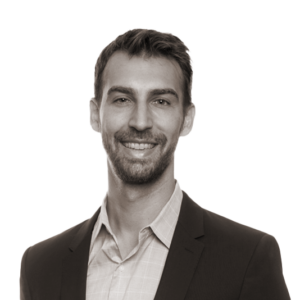 Elegran
willwade@elegran.com
914-262-5298
A long time resident of NYC, Will Wade prides himself on providing his clients with a personalized and seamless customer experience. He brings a high degree of professionalism, a keen understanding of valuation and the many factors that influence real estate markets, and a passion for real estate and NYC to The Scott Kogos Team.
For 15 years, Will has called Chelsea home. During this time, he has co-founded a block association, served on the board of his condo, worked with local politicians and community groups to address some of the most pressing issues in his neighborhood, pursued his MBA, built a real estate investment portfolio, and helped buyers, sellers, landlords, and tenants facilitate millions of dollars worth of real estate transactions. Drawing on these experiences, Will is able to bring a multifaceted perspective to every real estate deal and help his clients consider all angles so that they can move forward with a deal confidently.
Will covers the NYC market as well as Westchester, where he grew up, and The Hamptons, where he spends much of his downtime relaxing with his wife Courtney, his daughter Anja, and his dog Zula Starfox. When he's not out with clients, Will enjoys skiing, playing squash, traveling, and seeking out exciting dining establishments in the outer boroughs.
All Properties
530 Graham Avenue